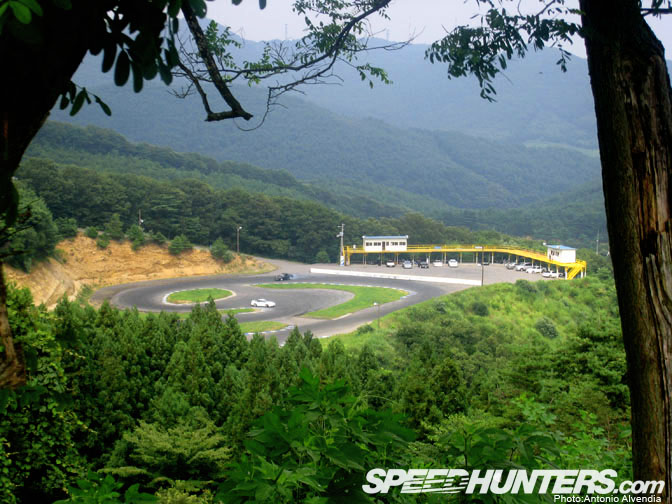 As a self confessed technology geek and automotive hyperfan, I've spent a disproportionate amount of my adult life messing with car racing video games. This used to be a point of contention between me and my lovely wife, but luckily I was able to make gaming my main career. No longer could my lady complain I was playing too many games and wasting time… Not when it was putting food on the table so to speak.
As a result of this "vocation" I have memorized the racing lines, corners and features of many of the world's greatest racing tracks…. well at least the virtual versions of them… I did announce to a few people at Spa last week that I was an expert driver on the track… in games. Usually got a bit of a blank stare hahaha.
Anyway I do tend to arrive at many of these racing tracks we've been visiting on our Speedhunting adventures with a mental image of the place. I thought this was going to be the case with Ebisu Circuit… but when we arrived this morning for the first time I don't think anything could have prepared me for the magical character that is the spiritual home of drifting. You simply have to come here to believe that such a place can exist in the world.
I mean, where else can you go to find a facility that has not one purpose built drifting track, but eight?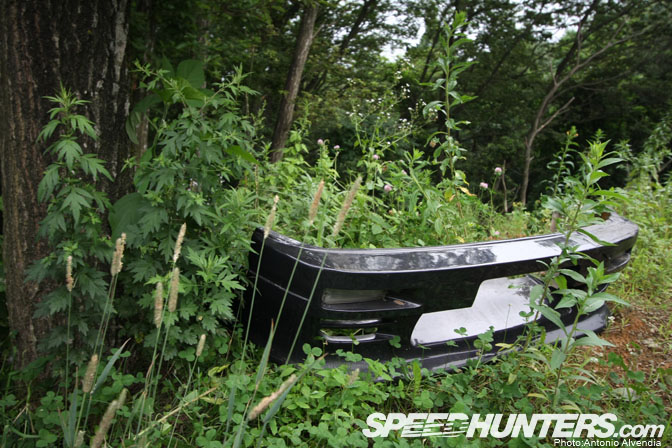 The only other track that could compare to Ebisu is perhaps the Nurburgring Nordschliefe; in that there is a large participatory automotive culture that infuses itself into the very soul of the place. People come from far and wide to hone their skills on Europe's greatest racing track and the same goes for Ebisu. Drifters from across Japan (and the rest of the world) flock to Ebisu to hone their drifting craft; ever increasing their skills on tracks ranging in difficulty from easy to expert. 
Sounds like heaven to me! How lucky the Japanese drifters are to have this incredible location to visit time and time again to develop themselves, their cars, and their community.
Fabulous!
This is the start of my first trip to Japan ever and first direct experience of the culture. It's one thing to be a fan of Japanese car culture and to school oneself with magazines, videos and the local iterations of the scene. Its quite another to see, hear and smell it first hand. Quite eye opening for me…. Theory becomes reality.
This is pure drifting auto life.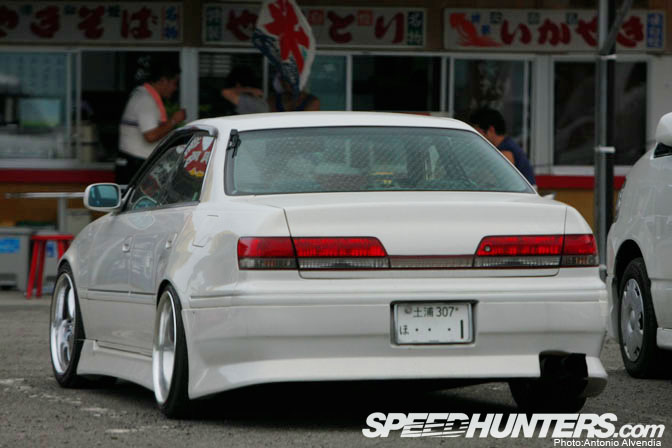 From what I can tell, an awareness of aesthetics is infused into all aspects of daily life in Japan. It's one element that I've always loved about the country. I can see this in the automotive culture too. Pretty much any car we see here at the Ebisu Summer Drift Festival is built up just right. Eye sores are definitely in the minority here, even on the low budget cars.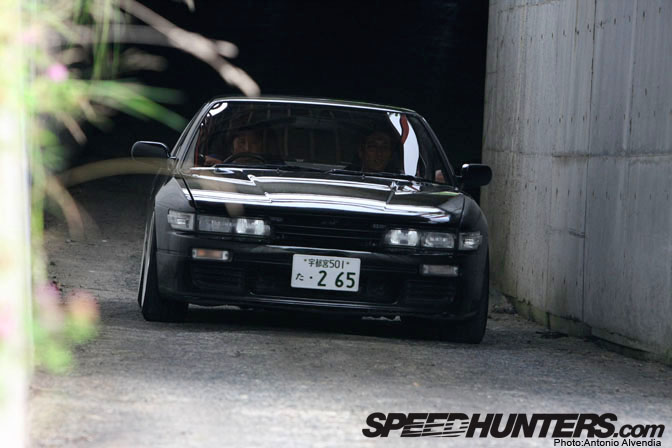 Just goes to show that style is style, you have it or you don't…. and… style and performance do not need to be mutually exclusive.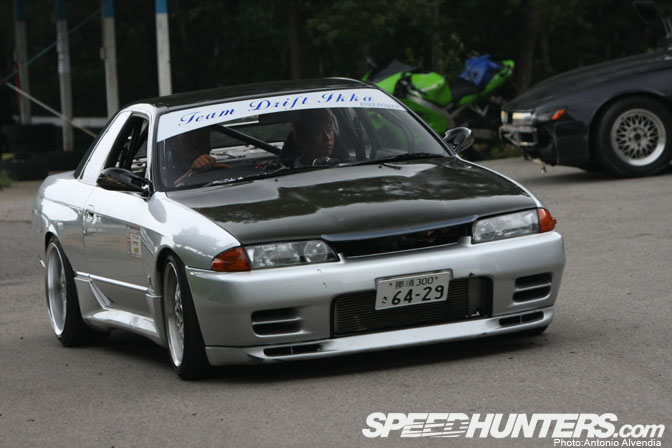 Will I become a JDM snob now? "oh that's not how they do it in Japan…. listen to me I'm an expert….. "
Hopefully not! I spent too much of my 20s being a SOB know it all to start with this type of behaviour haha!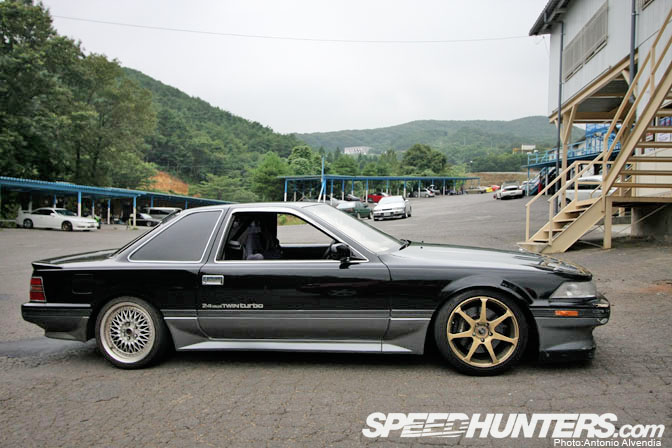 Anyway I gtg. Its dark here and I want to shoot some video of night drifting action. They'll be going at it from now until tomorrow afternoon. 36 hours straight!
More to follow….
:Rod