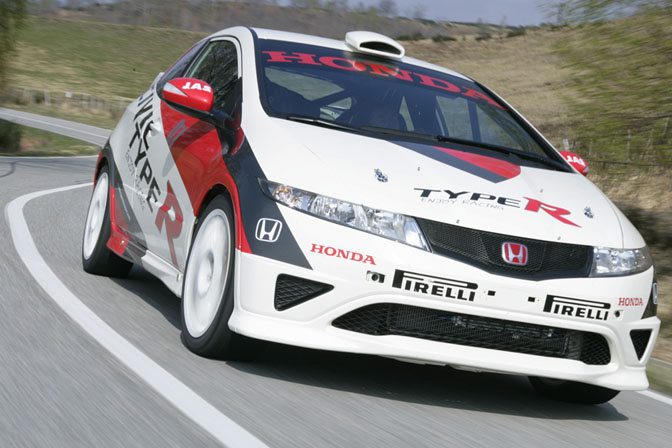 This little rocket is the Honda Civic Type R – R3 Rally car. Based upon the European Civic hatchback, this rally version has been developed by Honda Europe's Customer racing partner, JAS Motorsport.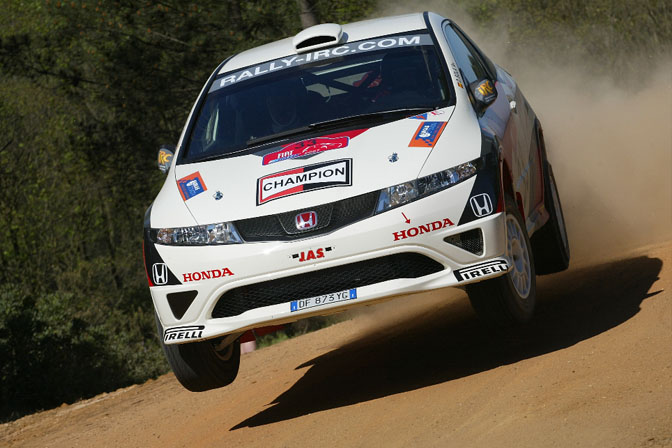 The project showcases JAS' talents outside of the WTCC and Endurance Racing. The car is built to new 'R3' class regs, which allows it to compete in the Intercontinental Rally Challenge.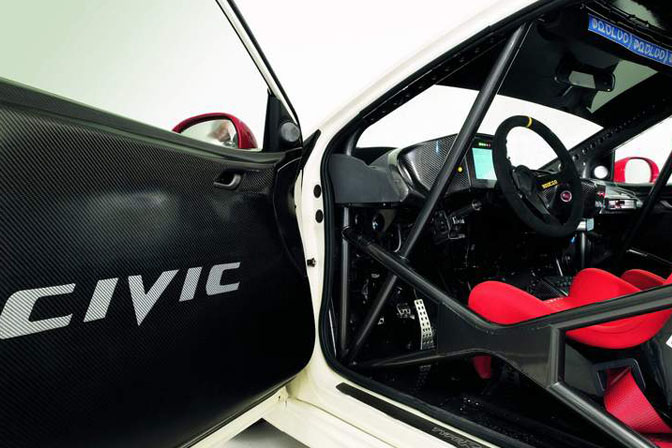 Its has also had success in National Rally campaigns including the British, Dutch, Italian and Asian Pacific  series. JAS have also taken part in selected rounds of the WRC.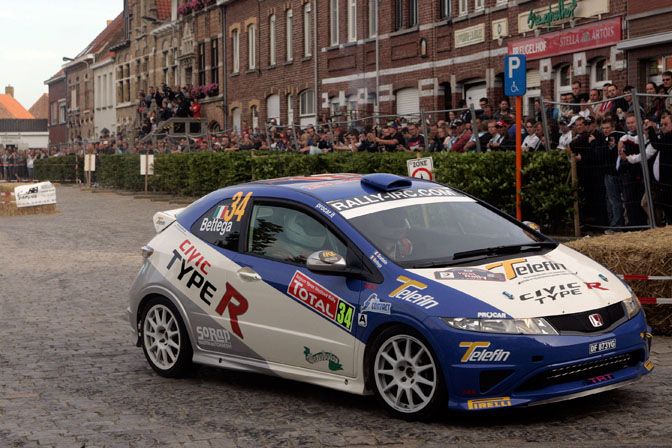 Their most recent success was on 'Rally Finland' last month where, British Rally Champion, Guy Wilks drove to a dominant 'R3' Class win.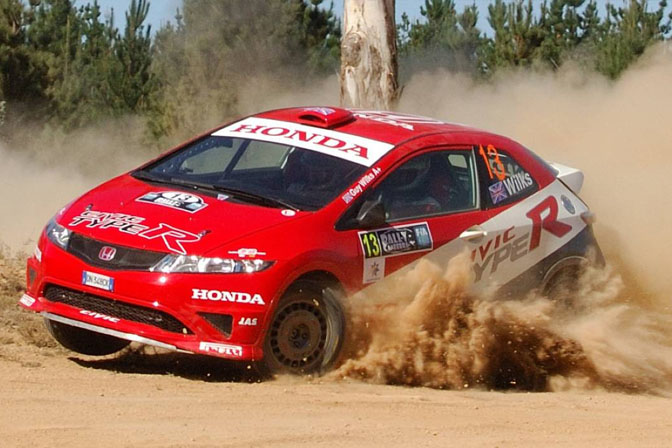 Guy drives the JAS factory car on selected events, including Australia (above), Russia and Finland.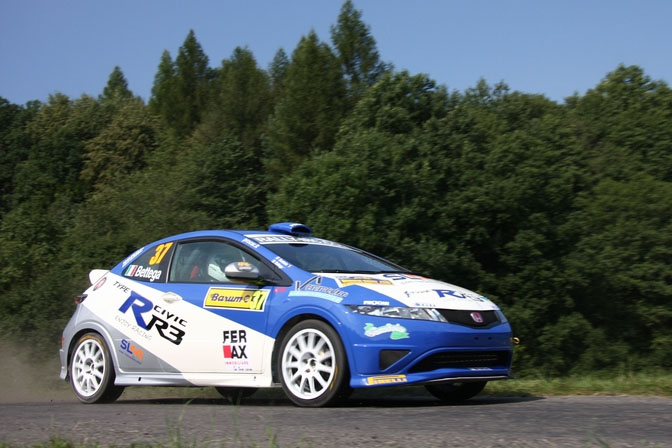 Italian team, Procar are running Alessandro Bettega in most rounds of the IRC.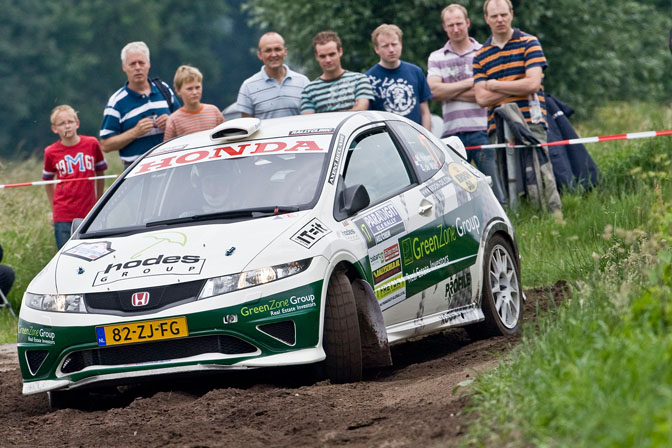 The majority of cars are for customers. Over 20 chassis have now been built.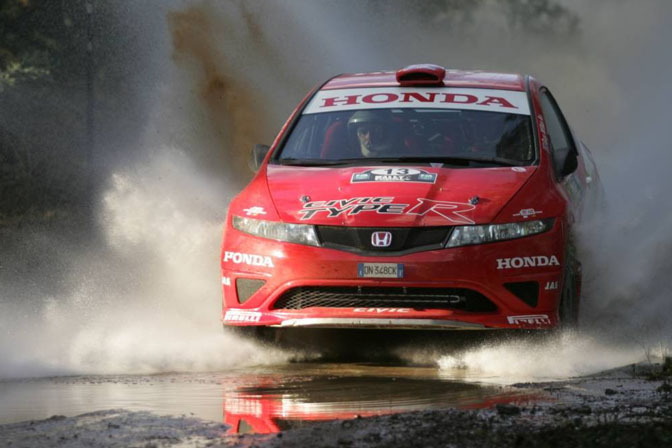 The Civic is powered by a 2 Litre VTEC engine, developing over 260bhp developed by Mugen. This is mated to a  six speed sequential gearbox. Rally specification equipment includes new suspension, brakes, limited slip differential and a weight saving program.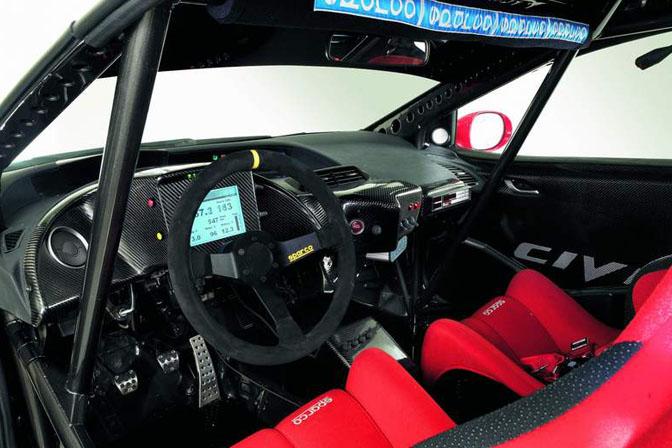 The inside of the 'R3' looks very different to a standard Civic Type R.  All unnecessary trim has been removed, including parts of the dashboard. In its place, Carbon Fibre, Fibreglass and rally switchgear.  Roll cage, Sparco race seats and harness have also been chosen.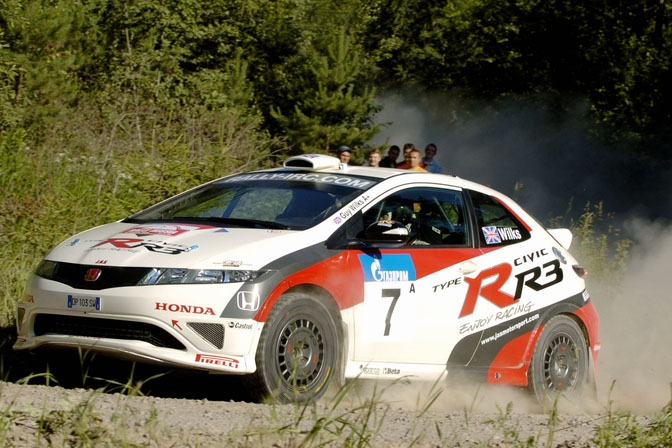 If your interested, you better start saving. A full rally prepeared JAS Civic costs over $130,000 (US). The good thing about this programme is privateers can choose the individual parts they really need.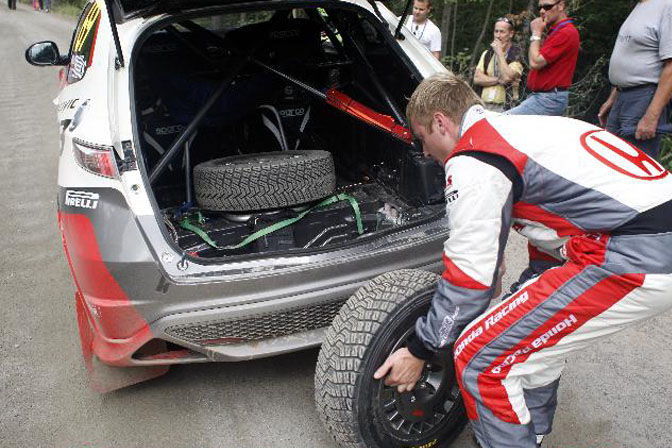 The Civic Type-R R3 is a great rally car which can hold its own in the lower ranks of the WRC. Despite the large Honda branding on the car, the company doesnt really promote their rallying much.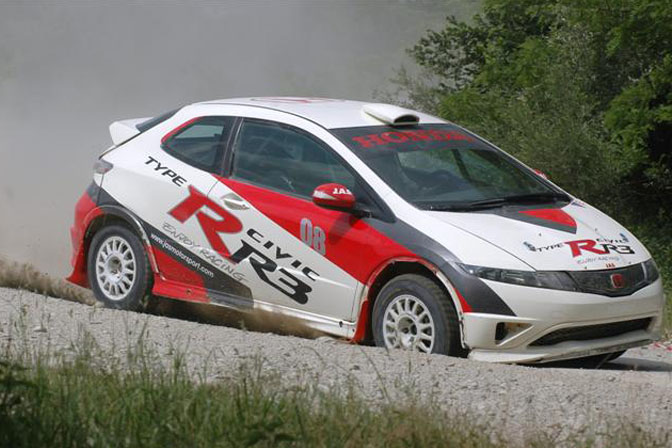 JAS Motorsport have just expanded their Civic range and launched an Endurance Racing version for circuit racing. With their current Accord Euro now out of production, I wonder if they will switch to a Civic for 2009 World Touring Car Championship.
With bigger funding from Honda, both these programmes could see the Civic at the front of the pack in 2009.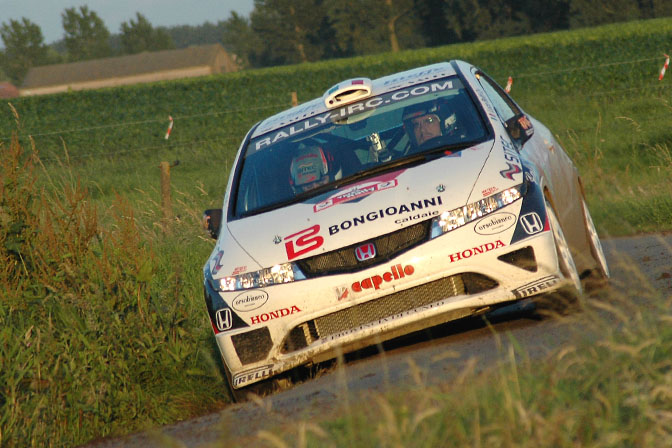 Chassis: Honda Civic EU Type-R, built by JAS Motorsport with JAS Roll Cage
Engine: 1998cc DOHC i-VTEC.
Power : Over 260HP
Gearbox : 6 speed sequential
Brakes: Front: 4 pot Brembo, with completion ventilated Discs. Rear 2 pot Brembo with competition drilled Discs
Wheels : Gravel, 6×15", Tramac 7×17". Speedline
- Andy Blackmore
Images : JAS Motorsport, Honda UK, Guy Wilks, IRC