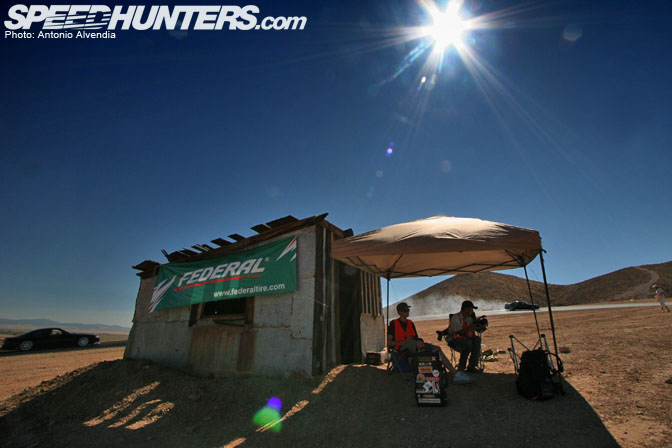 There were a lot of car events happening in Europe this past weekend, and while most of our Speedhunters team were out in Belgium, working hard to document the Spa 24H race, some of us decided to head out early, so we could make the early morning drive from Spa-Francorchamps in Belgium back to Nurburgring in Germany, so we could check out the IDC drifting competition begin held in conjunction with Recaro Days.
We're certainly glad we did, because look what we found at IDC – a big rig truck cab (aka semi, aka lorry) used for drifting!!! As I walked down to the racetrack, I could hear all the squealing tires, and I could see the smoke.. but I couldn't believe my eyes when I saw this big orange TRUCK slide by me! What the hell?! I just busted out laughing; it just looked so funny out there! I mean that in a COOL way! I mean, when's the last time you saw a TRUCK out on the race track drifting?!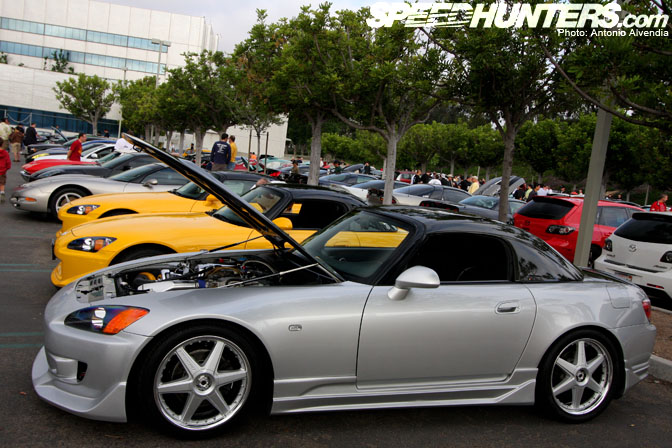 Look at the insane massive smoke rolling off the rear tires! Replacing tires in those sizes must be super expensive! I can't believe this truck was out there DRIFTING!!! With tons of smoke too!!!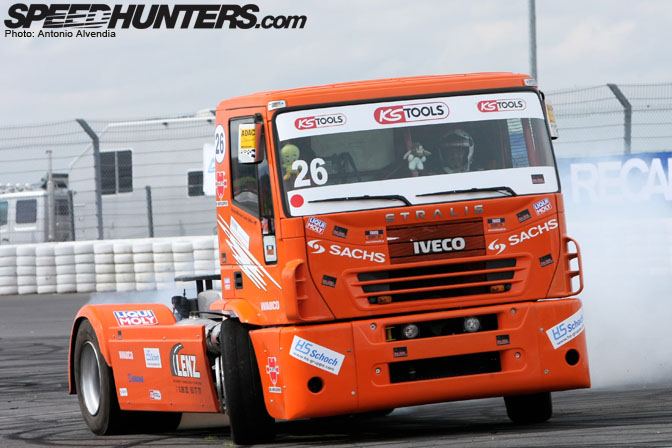 Seriously, this truck looks crazy!!! I thought seeing a truck cab drifting looked cool as hell, what do you guys think?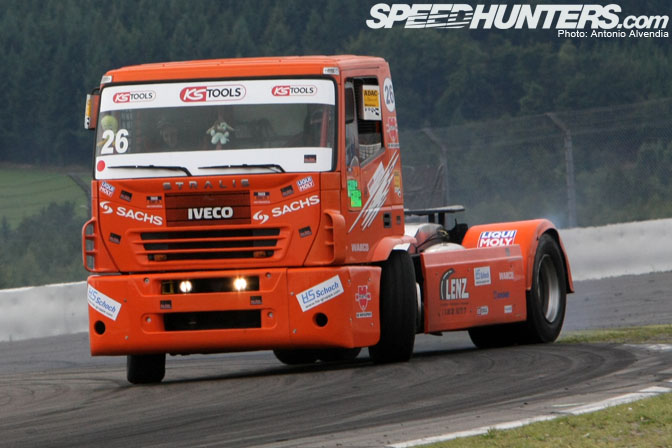 Check out the truck as it leans, initiating drift on a corner entry! Both Rod and I thought this was the most original vehicle we've seen at a drift event in a long time… what do you guys think?
-Antonio Alvendia