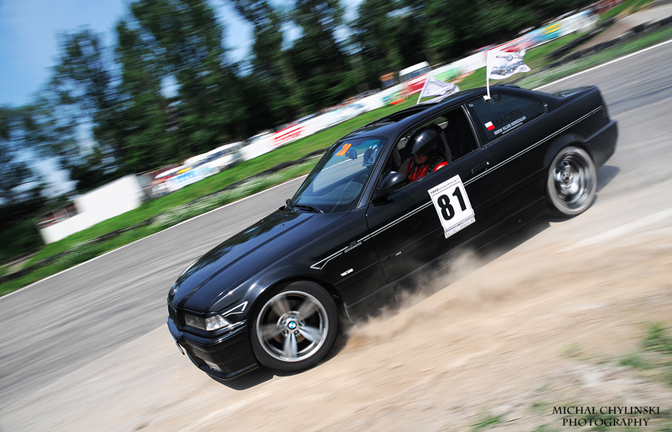 With the popularity of drifting today, there is no shortage of drifting photos to be found on the internet. As I was doing my usual browsing through Flickr this morning, I came across these photos from Polish photographer Michal Chylinski of some recent drift action in Poland. What struck my eye about these pictures is both the angle and composition of the photos, as well as the cars themselves. 
In the opening photo above you will notice the use of a wind angle lens. Due the short focal lengths of wide angle lenses, the photographer must be VERY close to the action in order to make these kind of photos turn out. In many situations it is hard to safely get close enough to the cars to pull off shots like this. The E36 BMW in the photo also happens to look really cool with the OEM BMW M6 wheels!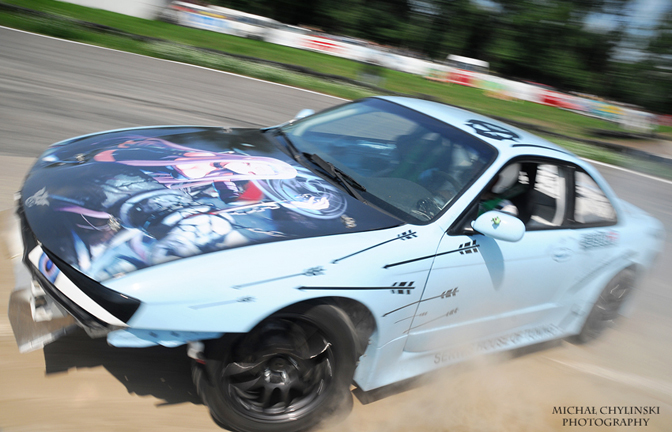 Look at how close this S14 is the camera!  I wonder if there was any sort of protection for the photographer? The artwork on the hood of this car reminds me of the "ita-sha" cars which have become popular here in Japan.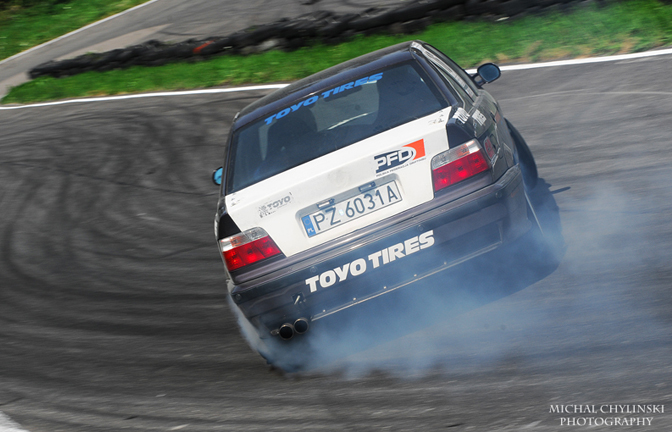 Here is another shot of the BMW. I like how you can see the path of rubber marks in this photo.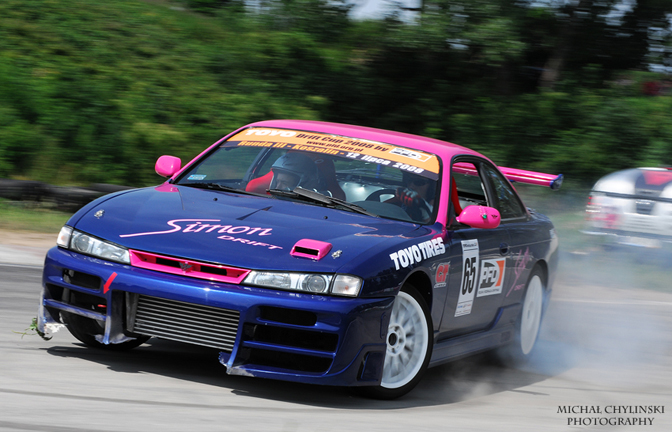 An interesting color combo on this S14 don't you think?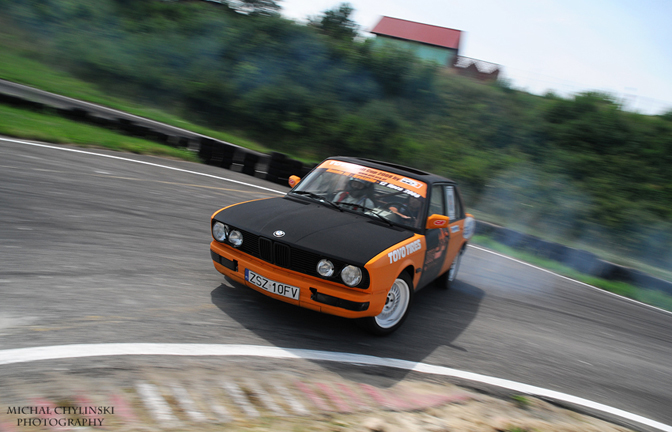 Another 18mm wide shot here. The E12 BMW 5-series is also a rare sight on a drift course anywhere in the world.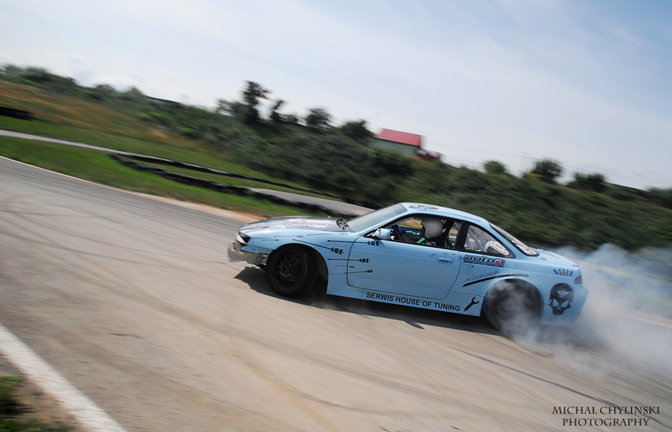 And one more shot which has some interesting composition.
Check out Michal's drift gallery on Flickr or his personal website for more.
-Mike Garrett