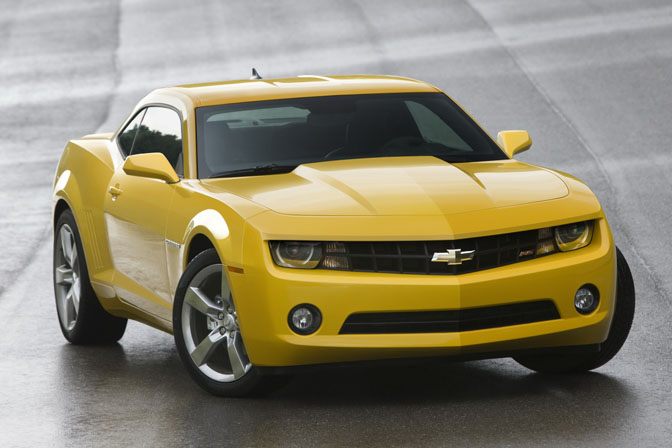 Months, years, almost decades (well, it feels like it!)  after the concept was shown, the Production Chevrolet Camaro has finally been announced. The 5th Generation Camaro is very close to the concept shown in 2006, which was inspired by the classic  60's Camaro.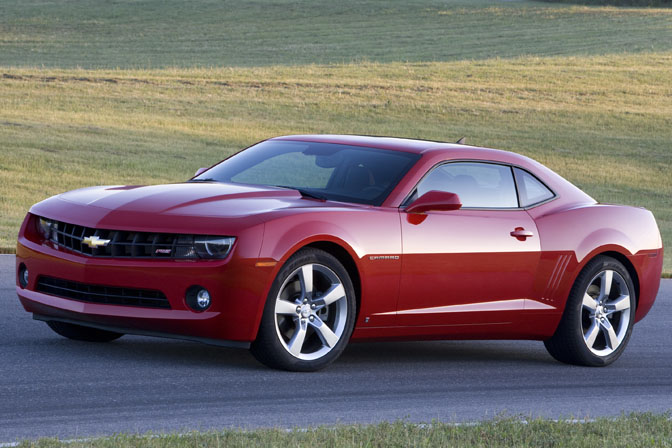 The front end has received a few changes. The lights and grille have been redesigned, while the concept's air intake above the main grille has been deleted. Rumours are, it will reappear on a high performance version.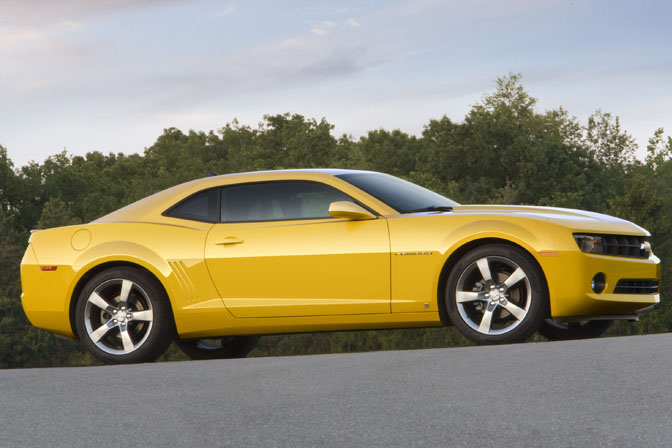 The side profile is largely the same. New mirrors, door handles, and the addition of a  B-pillar being the most noticeable changes.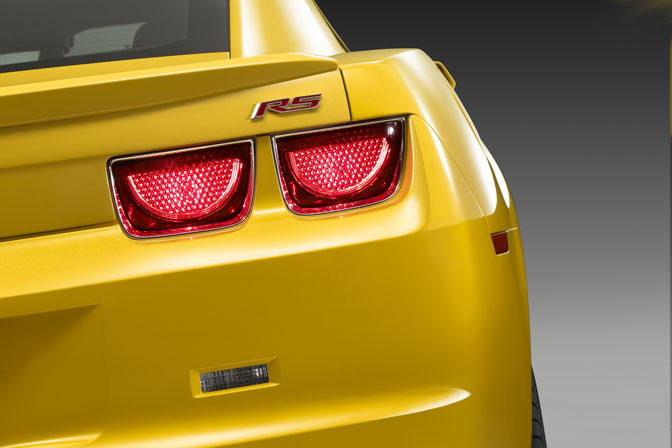 Revised lights at the rear are the main difference. Reversing lamps, relocated in the rear bumper.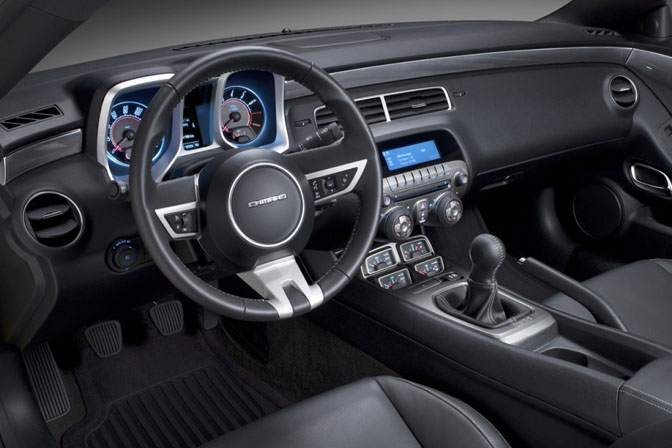 Inside, the interior has been toned down for production but still works reasonably well. The retro dials in the console remain, but a more conservative gear shift has replace the cool Aluminium unit of the show car.
The main dials have also been toned down. I wont pass  judgement until I see it in person, but I'm not sure if it really shouts 'quality'.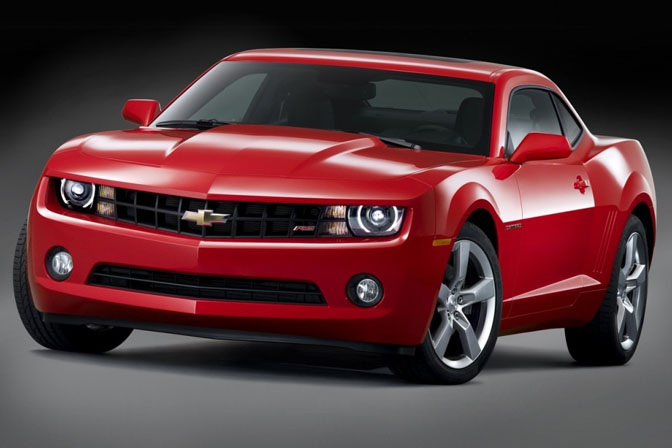 Three engines are available at launch. A 3.6 Litre 300hp V6 for the LS and LT models. The SS has the choice of 'LS3′ or 'LS9′ 6.2 Litre V8 engines., producing  400 and 422bhp respectively. In addition a RS trim packaged can be added (shown in the GM supplied images)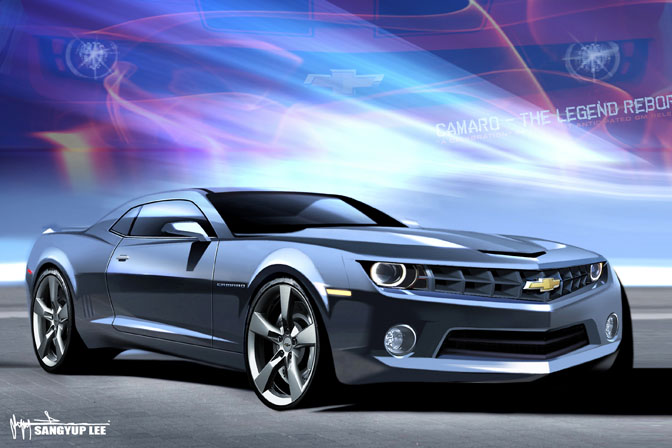 Credit should go to GM Design for keeping the production car so close to the Concept.
Having seen the Camaro and Dodge Challenger Concepts at various shows I think the Camaro just about has the edge, but its a close run thing. The Camaro is a modern interpretation of the 1st Generation Camaro, whereas the Challenger is just a little less modern, and more 'retro'.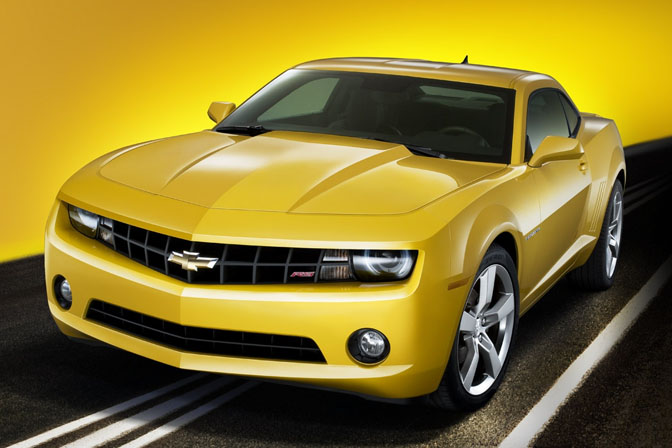 Now the Challenger and the Camaro are in production, Ford are busy updating the Mustang, ready for an announcement towards the end of the year.  The Camaro will go on sale in the early part of 2009. The Convertible will follow in 2010. The Camaro will be built in Ontario, Canada.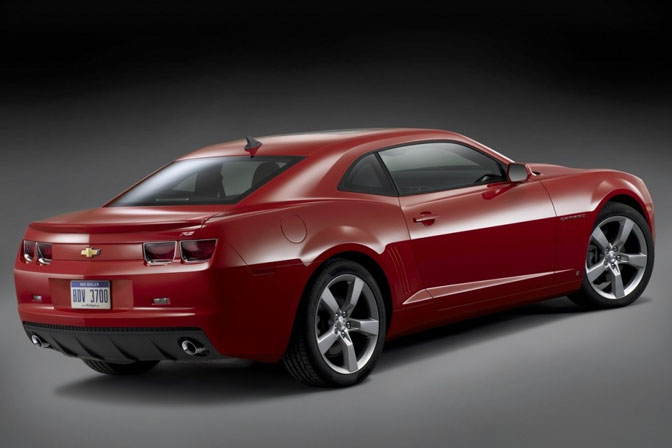 However, is history repeating itself? The original muscle car boom died in the 70's with the fuel crisis. Will the same happen this time around?
Photos: GM
-Andy Blackmore
http://www.chevrolet.com/camaro/