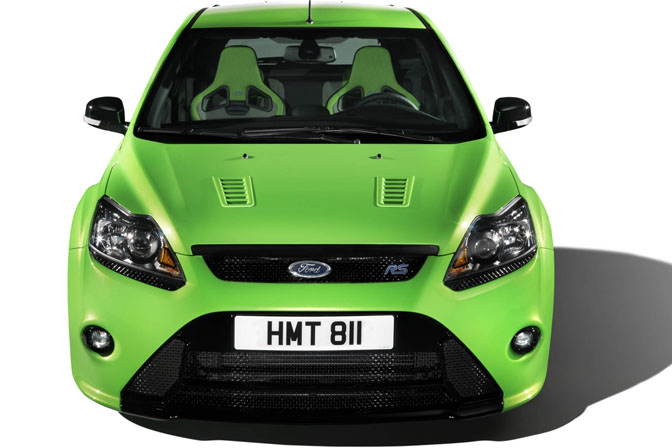 Following our post last month on the forthcoming Ford Focus RS, Ford have now released images and basic information of the new model, which will make its world debut later this month at The London Motor Show.
The car will go on sale in Europe in early 2009 with other markets following. This Focus will not be available in North America.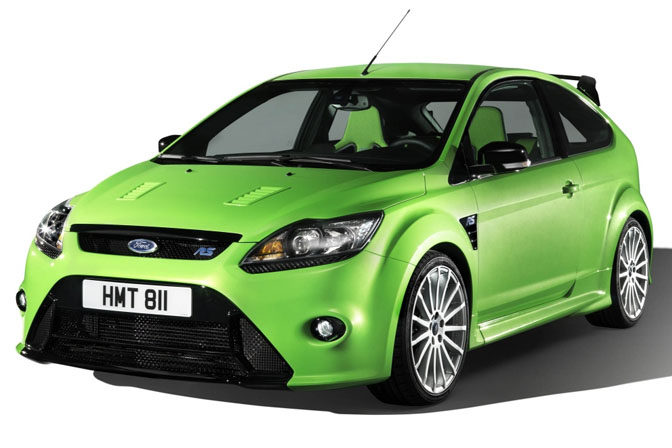 Compared to the standard  'C302 ' (non-North American) 3 door Focus, the visual features include a aggressive bopdykit, wider wheel arches, large rear diffuser, hood vents, larger 19 inch wheels with 235/35 tyres, fender air intakes (I hope thats not a dummy – shame on you Ford if so!) and a high mounted extreme (for OEM) rear wing.  Various elements such as the trim, wing and mirror are picked out in 'Piano Black'.
The London show car is in the vivid  Metallic Green, which I kind of like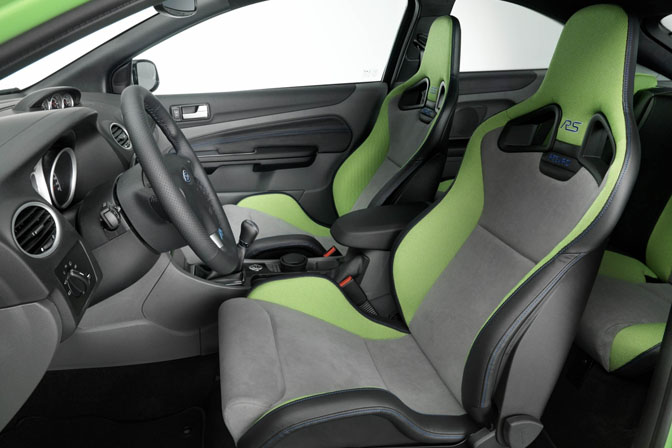 Inside,  the Interior includes  Recaro seats with exterior colour matched accents.
The RS features a 2.5 Litre 5-cylinder engine with 300PS and over 410Nm of Torque with a 0-60 time of 6 seconds. Unfortunately the new Focus doesn't feature the 4 wheel drive system, rumoured before launch.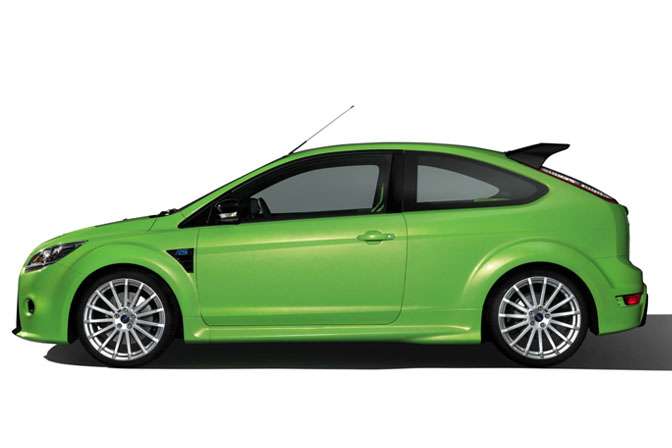 Ford's press release tries to turn this into a positive by stating ' various innovations, developed as a result of customer feedback from previous performance Fords, have allowed Engineers to keep the new Focus RS as Front Wheel Drive, with a limited-slip differential, while still achieving demanding targets for traction, handling and steering' .  At least legendary Ford Performance vehicle engineer, Jost Capito oversaw the project, so, that does bode well.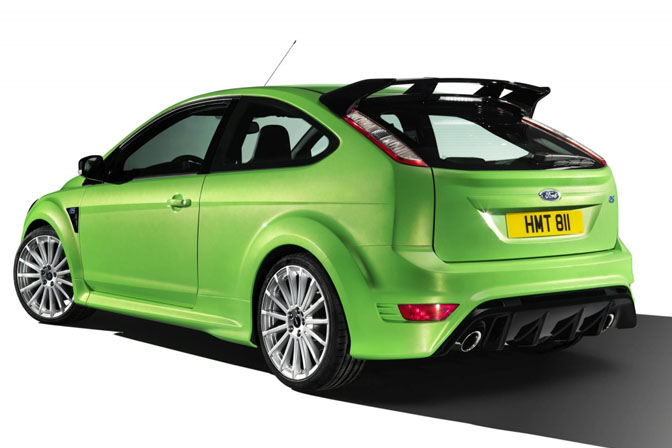 The Focus RS marks a return to the market of the 'Rallye Sport' RS brand, which has been absence since the last generation Focus RS.
You can watch a good video of the Captio showing the Focus RS here, courtesy of Autocar magazine. Capito argues the reasons for keeping the front wheel drive layout.
It might not be the all-conquering all-wheel drive hot hatch that people hoped, but its rivals are going to be few and far between. Rumours suggest that the Focus has already managed a 8.20 lap of the Nurburgring.
Images: Ford Europe