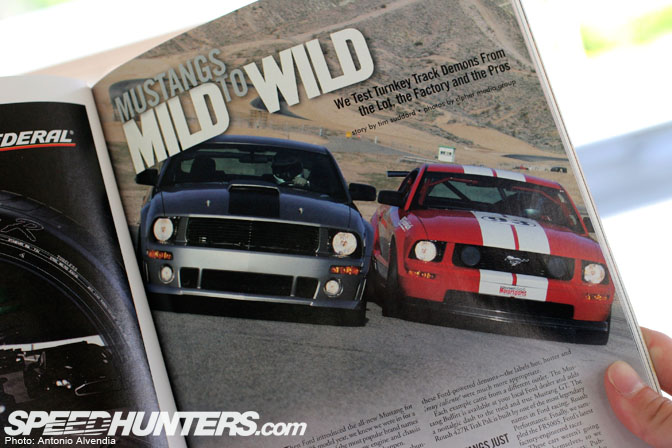 Ever since I started getting involved in racing, I always turned to automotive magazines to teach me about preparing my car for racing. However, not all car magazines on the newsstands actually teach their readers about real racing! This being said, one of my favorite "real racing" magazines is Grassroots Motorsports, aka "The Hardcore Sports Car Magazine." I've been reading their magazine ever since I first started getting into cars, and one of the reasons why I liked GRM so much from the start, is their magazine is focused on autocrossing and road racing, as well as project cars you can actually build with real life budgets!
This month's issue seems to specialize in the Ford Mustang and its involvement in motorsports, so I thought I'd write a quick story about it, as it relates to alot of the muscle features we've been doing lately.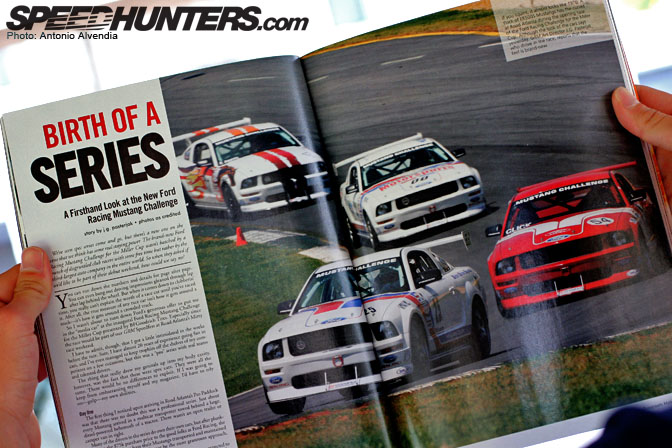 They have a pretty cool story with cool photos about a new road race series for Ford Racing Mustangs, and I dig the photos of all the Mustangs on the track together.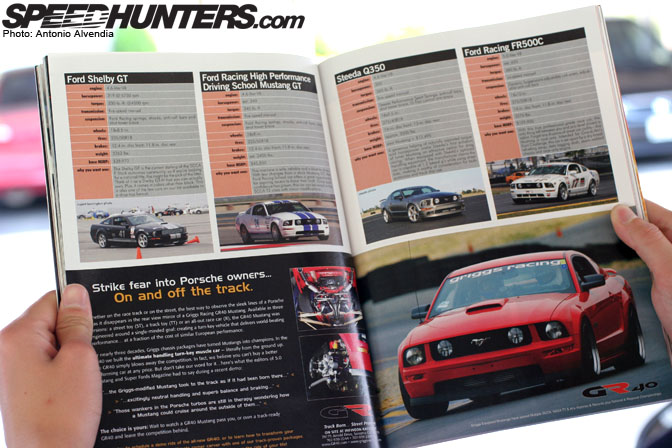 Ever wonder how each special edition Mustang stands up against the others? GRM did a special comparison study. I haven't read it yet, but it looks pretty interesting. Wouldn't it be cool to see this done with EG6 Civics or Nissan S13s?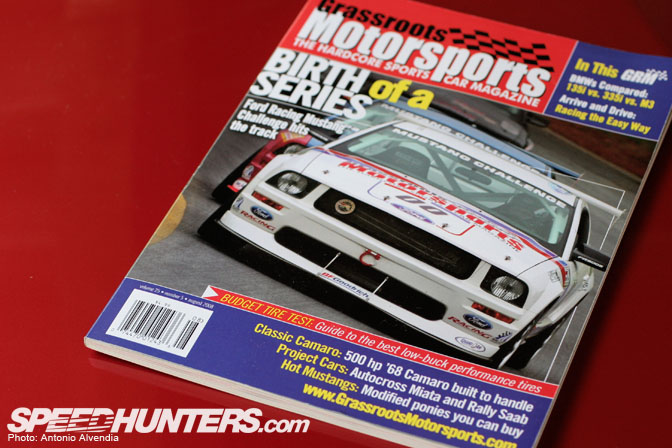 Here's a photo of the cover if you're interested in picking up a copy. They're still on bookshelves now, from what I've seen in my local bookstore.
-Antonio Alvendia