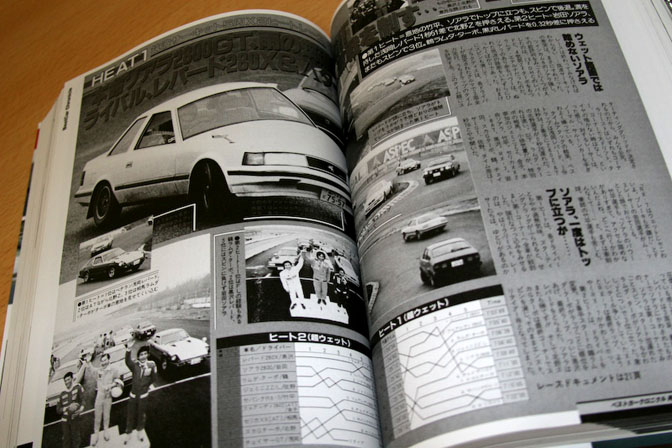 Even car enthusiasts who live outside of Japan are probably familiar with the automotive magazine "Best Car". Best Car is one of the primary sources of the "speculative renderings" of new models that pop up on car blogs all over the internet. Of course Best Car does a lot more than just speculate on future cars. The magazine has actually been around for thirty years! To celebrate this anniversary, Best Car has published a special edition (book?)  called the "Best Car Chronicle" that features reprints of selected articles from the magazine's history dating all the way back to the its beginning in 1978. When I was at my local Tsutaya bookstore the other day I spied this one sitting on the shelf and after flipping through it for a few seconds, I knew I had to add it to my collection.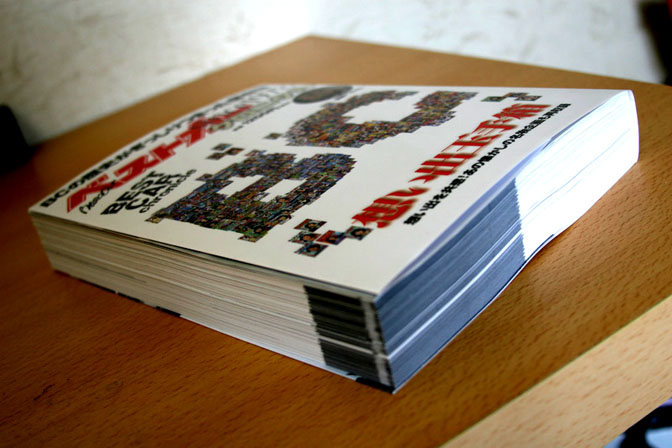 At 1200 yen (about $12 USD), it is more expensive than a lot of magazines, but this thing is FAT. 800 pages to be exact! The 30 years worth of articles include car comparisons, road tests of important historical models, race car features, and much more. To keep costs down, most of the pages are in black and white but I don't think it's a big problem considering that many of the pages in standard Best Car mags are in black and white also.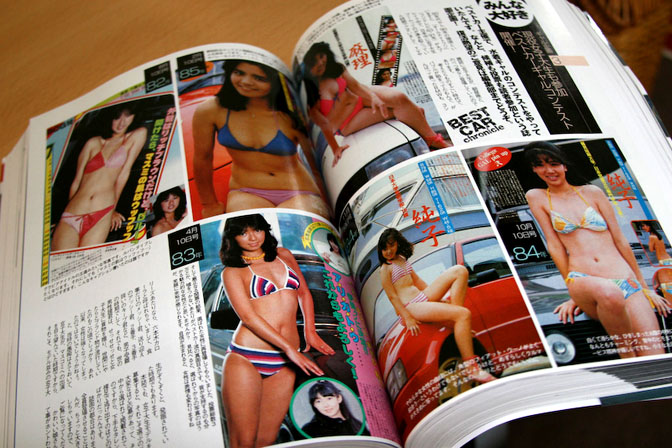 There are some color sections though. Including many photos  of 1980's Japanese swimsuit models and race queens. Someone want to do a retrospective on the evolution of race queen style over the years?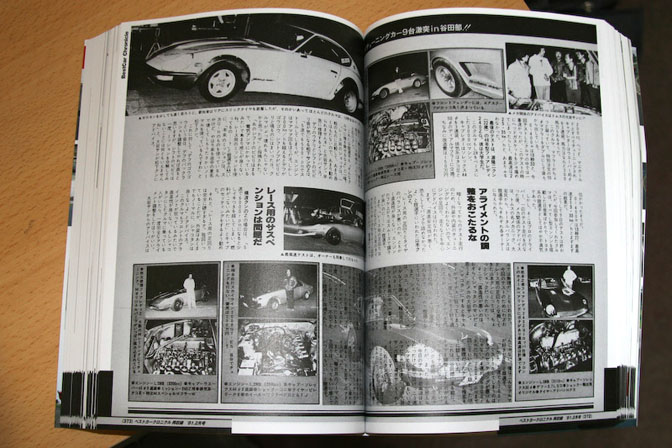 One of my favorite articles is this one from 1981 about a bunch of hopped up L-powered Skylines and Z's that gathered at the Yatabe Test Course for 0-400 and top speed trials.  The faster cars were running low 13 second ET's in the zeroyon and pulling 242kmph around the Yatabe oval. Very impressive for 1981!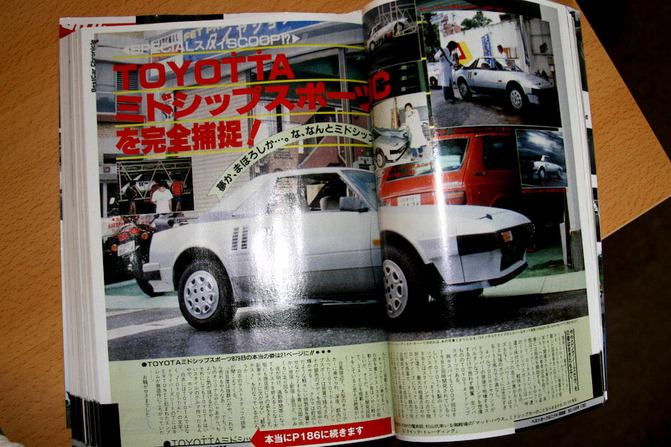 Check out this cool reprint of a 1983 article about the AW11 MR2 when it was still in the prototype stage. I love seeing these old articles about today's classics when they were first released.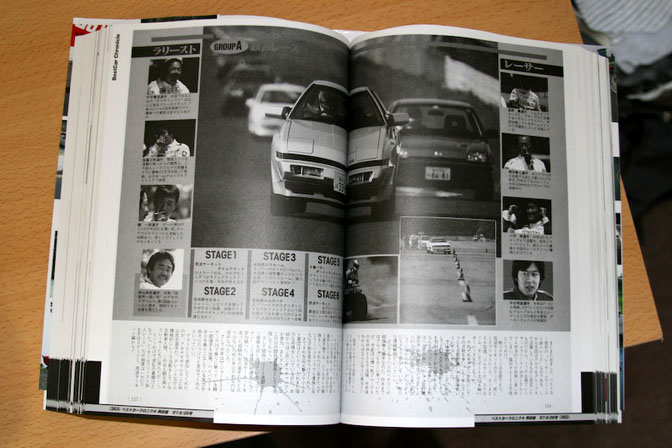 Check out this 1987 comparison test at Tsukuba Circuit between the Mitsubishi Starion GSR-VR, Celica GT-Four, Honda Prelude Si, Mazda Familia GT-A, Isuzu Gemini, Civic Si, and the Daihatsu Charade GT-ti. The Starion was the fastest around Tsukuba with lap times in the 1:13 range.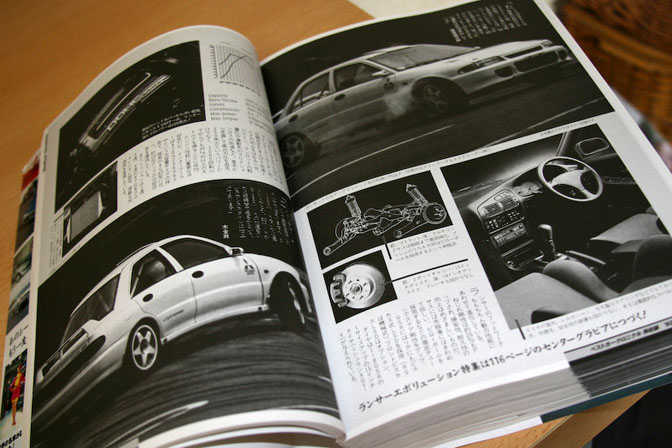 The start of it all. A 1992 feature on the Lancer Evolution before there was a numeral attached to the name.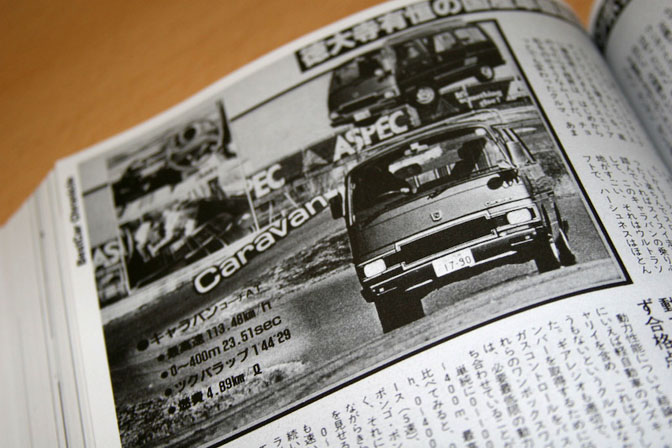 Why not finish with something really sweet? A 1981 comparison test of all the "1 Box" vans on the market. In case you were wondering, the '81 Nissan Caravan ripped up the 0-400 in 23.51 seconds and lapped Tsukuba in a blazing 1:44.29. That should be enough to scare the Cyber Evo and Top Fuel S2K guys,
-Mike Garrett