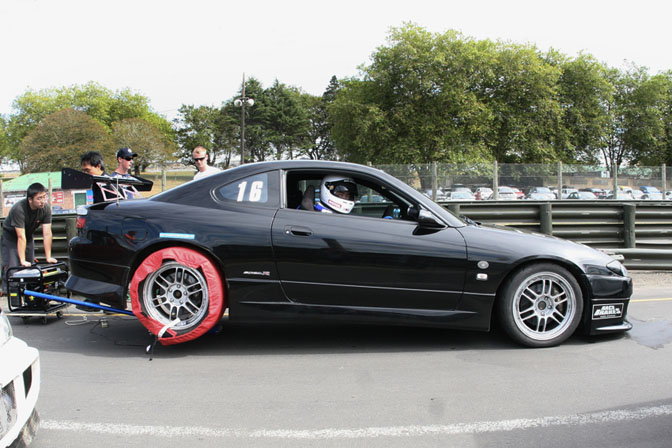 My friend Brad Lord from New Zealand Performance Car Magazine sent me some photos and a scoop from the recent Wynn's Racing Super Lap event at Pukekohe Park Raceway in Auckland, NZ and I knew I should share it with you guys. Like in other places, time attack is a growing sport in New Zealand and it is quickly expanding to join the already established drifting and drag racing scenes. The event is organized by Performance Car Magazine and was the second Super Lap event held in New Zealand.It drew many of NZ's fastest tuner cars to attack to the Pukekohe course which is known as the fastest race track in the southern hemisphere. Brad says that top Super Lap cars are capable of hitting 300kph on the back straight!
As of now there are two classes for the NZ Super Lap with all competitors being street legal. A new class for race-only cars is in the works though. After looking at these photos, it seems that the NZ time attack events will have the same high quality shared by other motorsports seen in New Zealand.
Here some photos from the event-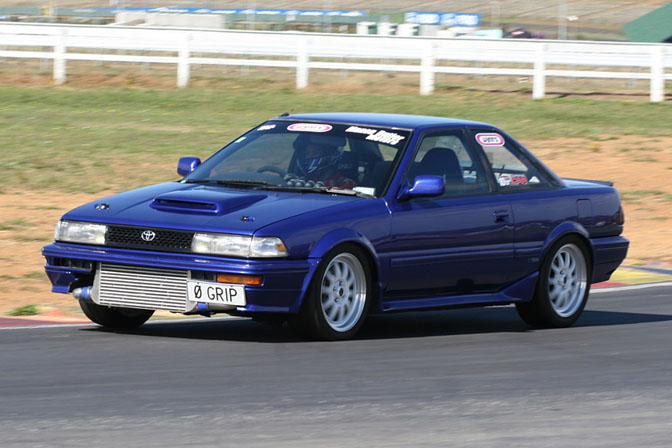 What really struck my eye was this AE92 Levin GT-Z owned by Bruce Manson. This car is powered by a turbocharged 7AG engine that makes 450hp to the front wheels! It is more commonly seen at the drag strip where it runs in the high 10 second range, but it also does quite well on a road course where it took fourth place in the Street Class with 1:04.80 lap time.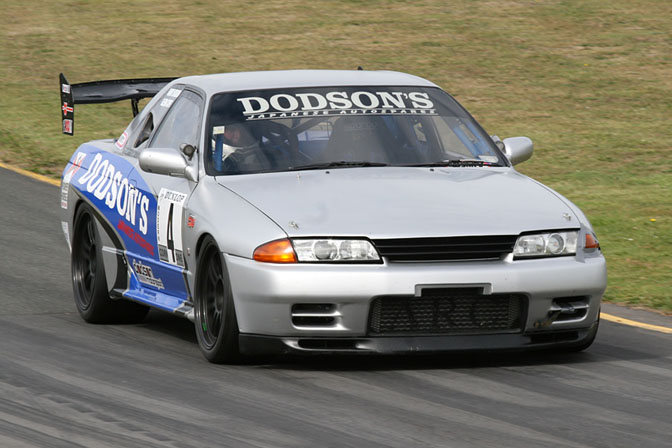 The Dodson's Motorsport R32 Skyline GT-R used to be powered a fully built 700hp engine but that powerplant has been removed to be used in their new race car. Even with the detuned set up, this car still managed to finish third overall with a 1:04.63 lap.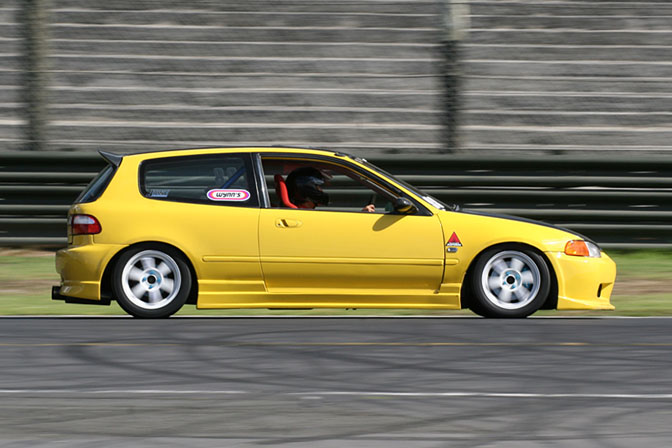 This yellow EG6 Civic is a circuit-tuned car running a B18C engine swap sourced from an Integra Type R. This EG6 is typical of the cars found in NZ's JDM tuning scene.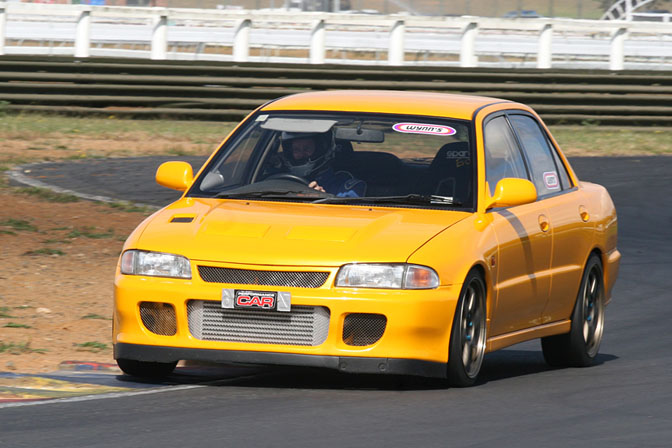 This Evolution II is owned by Dirk Schmidt and is a very balanced machine. When it's not winning car shows it tears up the 0-400 in 10 second range and also ran 1:05 lap time to take third place in the street class. Very impressive.
Ouch. Gary Sutton's 700hp R33 GT-R street car was dominating the Street Class when a crash late in the event put the car out of commission. Nonetheless, the car still took second place overall and first place in the street class with a 1:02.83 lap time. The car has since been fixed and is now equipped with a roll cage.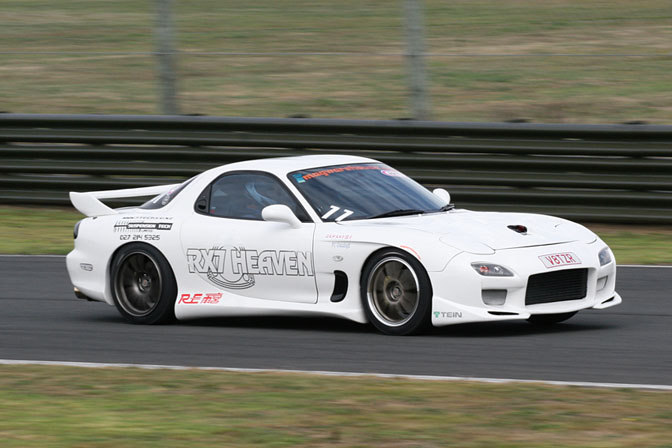 This FD3S is a street car that makes 500hp and took fourth place in the Street Class with a 1:06.58.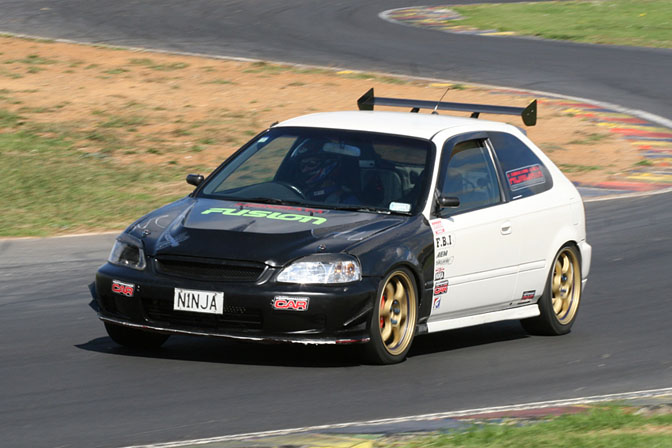 Another impressive machine is this B18C5-powered EK9 Civic Type R owned by Dallas West. Dallas has also seen action in American time attack events.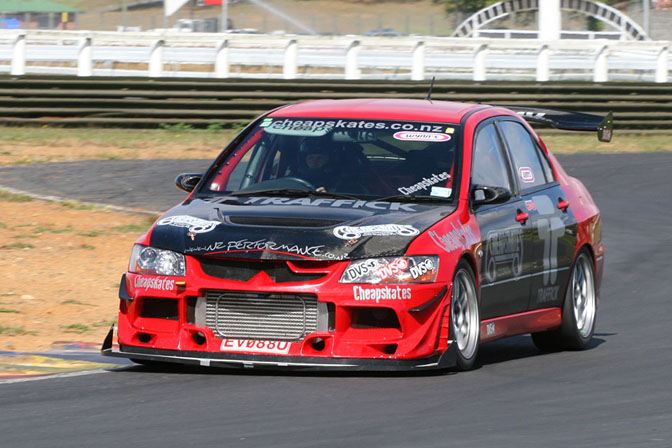 The overall winner of the event was Scott Kreyl in his 550hp Evo VIII with a 1:02.03. Scott has emerged as one of the dominant competitors in New Zealand as he also won last year's Super Lap event.
The next Super Lap NZ event will be held this November. I'm very interested to watch New Zealand's time attack as it continues to grow.
-Mike Garrett