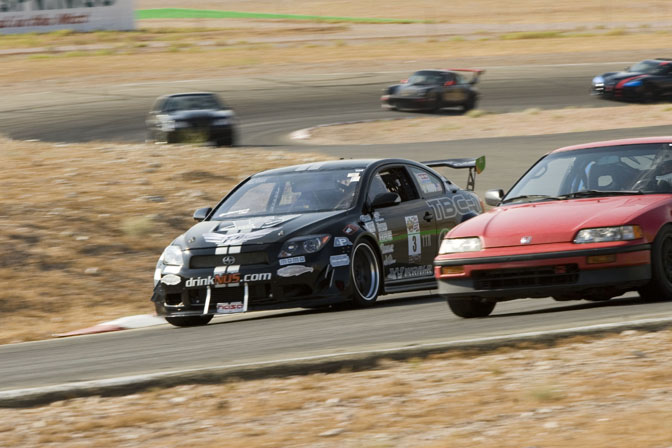 Thanks to Jonathan Wong and the crew at Super Street Magazine, we have some photos and results from the Super Lap Qualifying event that was held at Willow Springs International Raceway earlier this month. Although the scorching summertime desert heat does not quite make for ideal time attack conditions, many of the big names in American time attack came out and ran for the chance to compete in the final event at Buttonwillow Raceway in November. The drivers list included many big names like Formula D stars Tanner Foust and Tyler McQuarrie and of course Speedhunter Chris Rado in his World Racing Scion TC time attack car which is pictured above.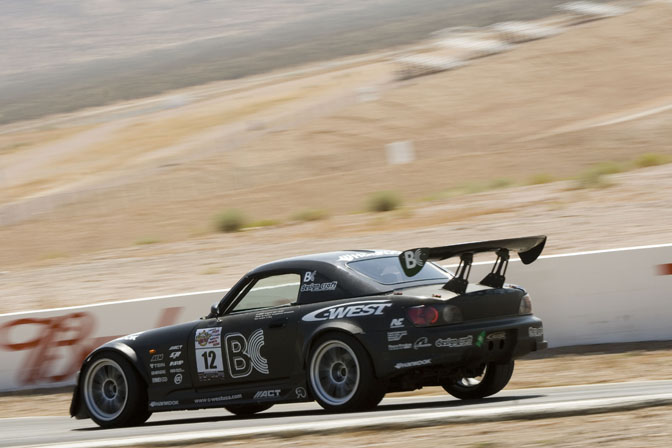 The Japan-built C-West S2000 has really been coming on strong lately with Tyler McQuarrie behind the wheel. The car's 1:23.141 lap time was enough to take the win in the Unlimited Class by nearly four seconds.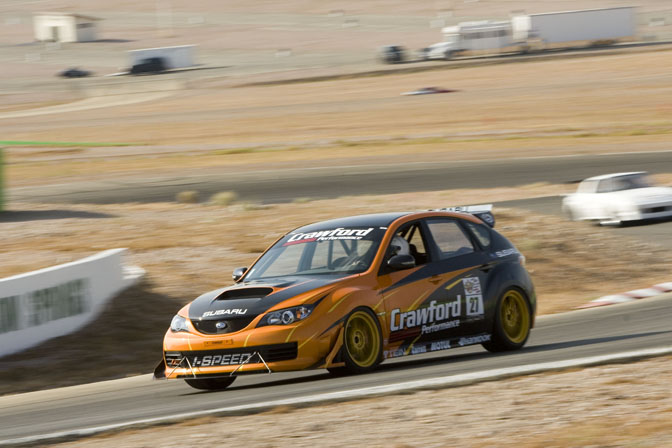 The Impreza STI built by Crawford Performance with Tanner Foust as one of its drivers was second in the Unlimited Class with a lap time of 1:27.077. Chris Rado's TC took third place running less than a half second behind the Crawford car.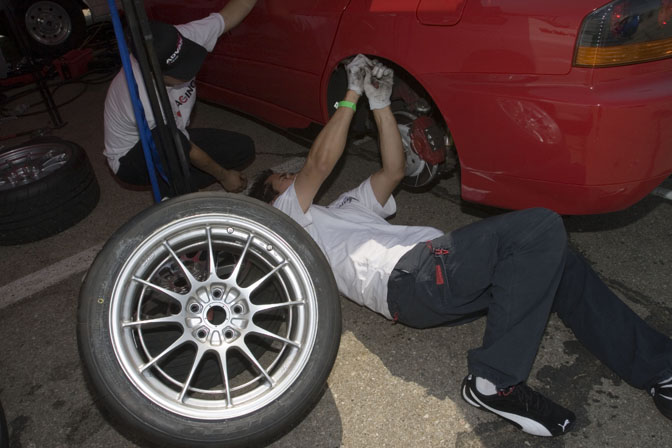 I'm not exactly sure what these guys are doing to the rear this Evo, but it doesn't look like it was the funnest thing to be doing in the sweltering heat.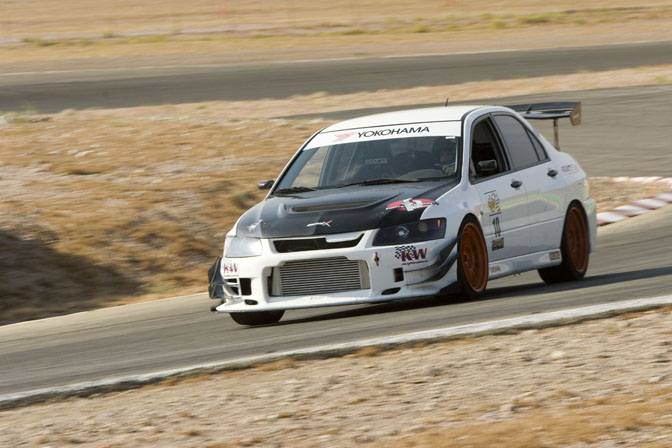 Here is the Robispec Evo which had the second fastest time in the Limited Class at 1:30.622.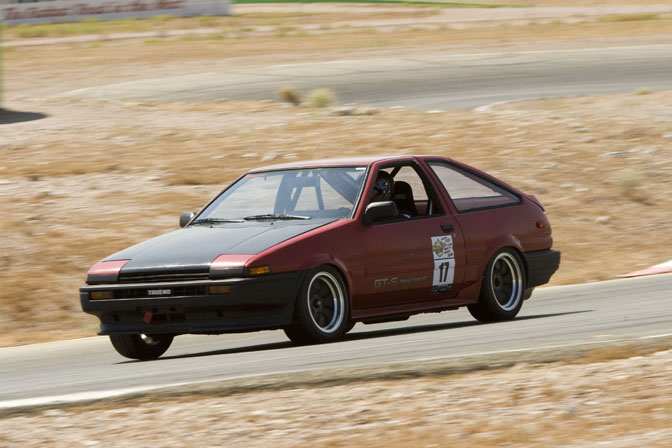 This nice red hatchback with a JDM zenki front bumper was representing for the AE86 guys.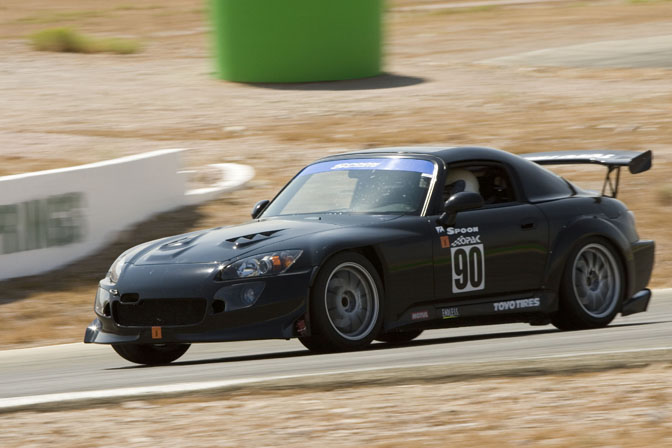 If I'm not mistaken, this S2000 with an entire catalog of Spoon parts is the same car the Jeroen posted here not too long ago.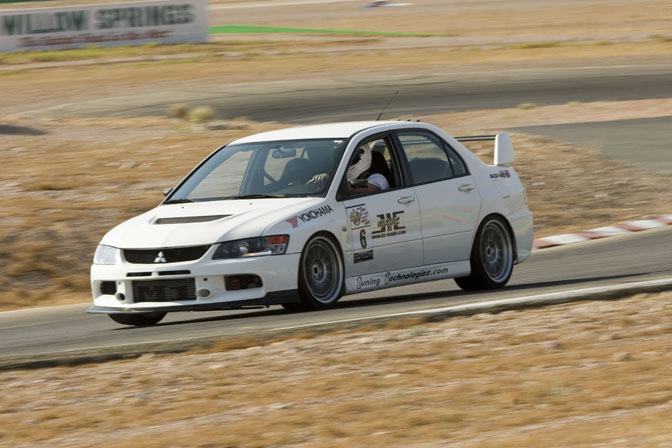 Even with very minor modifications, the Evo IX is a great time attack platform. I'm loving those Enkei NT-03's as well.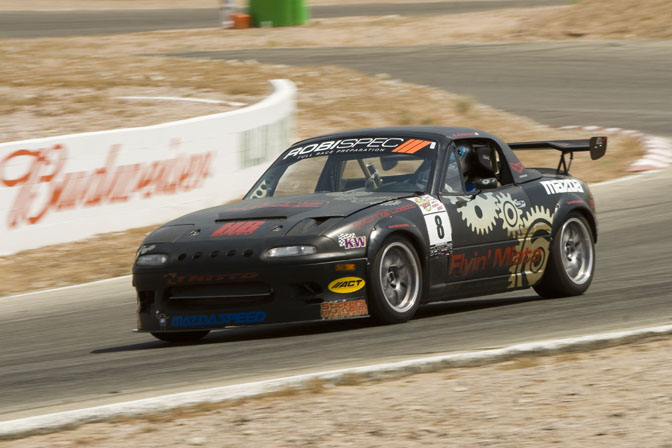 Matt Andrews' Miata was third fastest car in the Limited Class with a 1:33.393.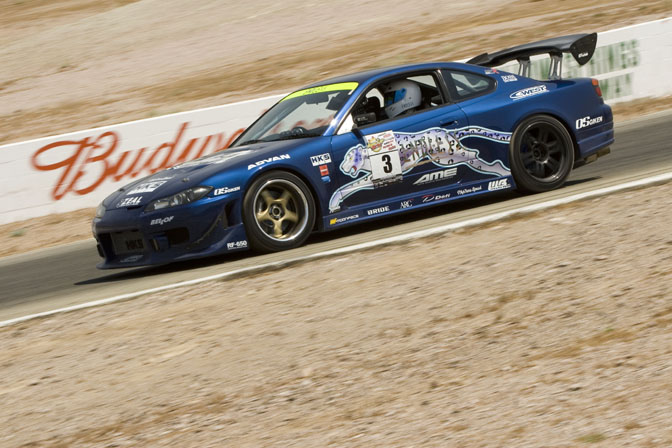 Lastly, here's a shot of the beautiful S15 Silvia that is owned by Dom from Endless USA. This car should be very potent once it is dialed in.
Here are the top three finishers for each class.
Unlimited Class
1. Tyler McQuarrie -C-West S2000 – 1:23.141
2. Russ Warr/Tanner Faust -Crawford STI – 1:27.077
3. Chris Rado -World Racing TC – 1:27.552
Limited Class
1. Joe Santiago -Eastside Muffler Evo – 1:29.648
2. Robert Fuller- Robispec Evo – 1:30.622
3. Matt Andrews -Mazda Miata – 1:33.393
Street Class
1. Nils Lufven – Mitsubishi Evo – 1:34.111
2. Matt Andrews – Toyota Supra – 1:34.407
3. Robert Fuller – Evolution Raceworks BMW 135 – 1:37.283
-Mike Garrett