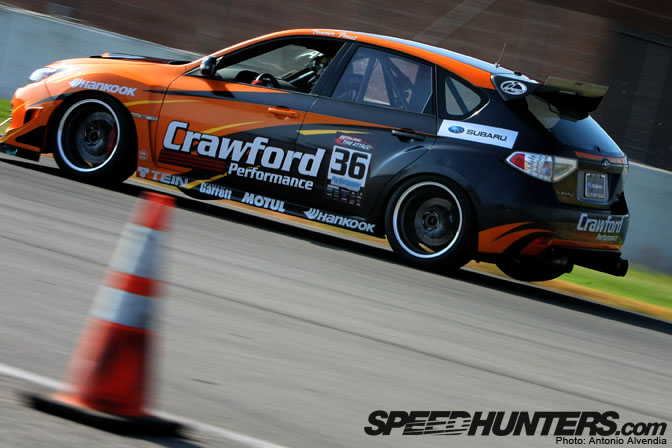 Cool! Check out the Crawford Performance Subaru WRX STi, catching some 3-wheel motion as it hops California Speedway's rumblestrips!
As some of you may already know, the Redline Time Attack and Live Sockets Battle was this past weekend at California Speedway. Go ahead and check out the other websites and magazines for all the competitor scores and times. I wasn't too interested in tracking all that mumbo jumbo, as I focused myself on a different goal for the event. My priority was to create photos that made this time attack event look as exciting as possible.
Even though magazines have been hyping Time Attack events like crazy, my personal opinion is that these events are focused on the drivers, which is great! I myself would love to begin driving in Time Attack events, if I could somehow get my hands on a car that's a bit faster than my 130-ish horsepower AE86 street car. I love my car to death, but damn, that thing is so slow in comparison to newer, more modern cars. (It's ok, I still think imy AE86 is cool as hell.)
For spectators though, I think Time Attack events might be best viewed on a TV screen or as post-event coverage in magazines and websites. I saw many an upset girlfriend waiting around the track; even in the carshow area, where the most popular booth seemed to be the one selling snow cones.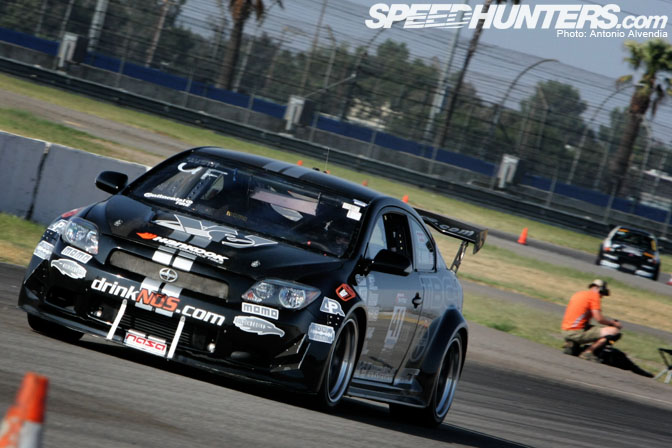 Speedhunters represent! When he wasn't cruising the pit area in his cool ATV, eating fresh vegetables and saying hello to his friends, our boy Chris Rado was hunting down the best speeds and times his Scion TC could produce!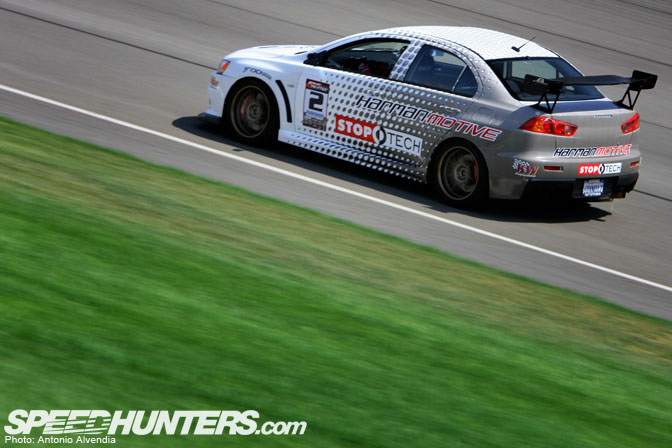 This Harman Motive Evo X relies on KW Suspension for handling the big banked turns and technical infield of Cali Speedway.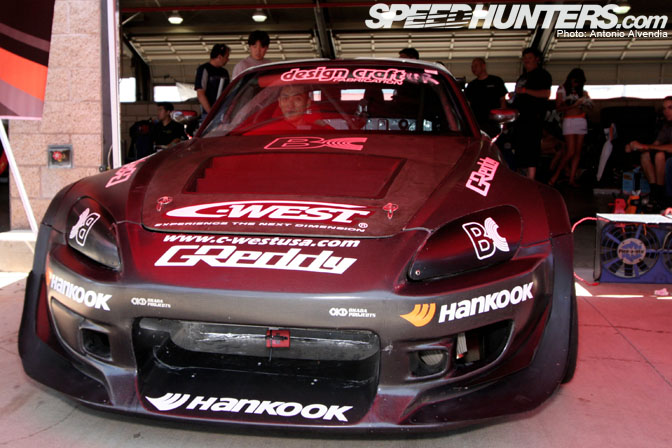 Tyler McQuarrie was driving this BC carbon fiber S2000, which was built by Gary Castillo at Design Craft… wait a minute! That can't be Tyler McQuarrie in there, I don't see the gray Schikane shirt!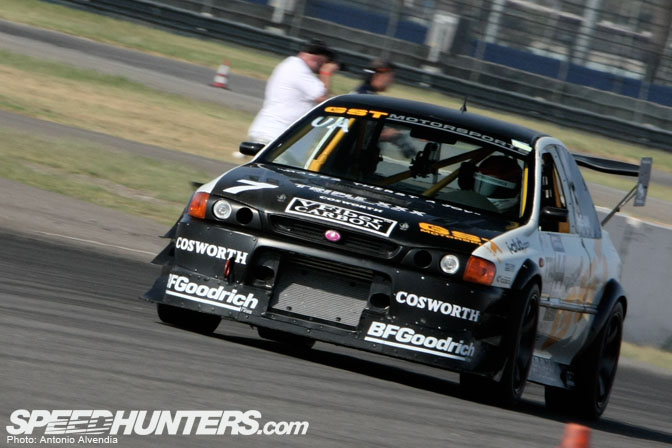 This GC8 Impreza from GST Motorsports was the event winner! This car looks a bit closer to the high level Time Attack UK cars that Rod and I saw over at Donington Park!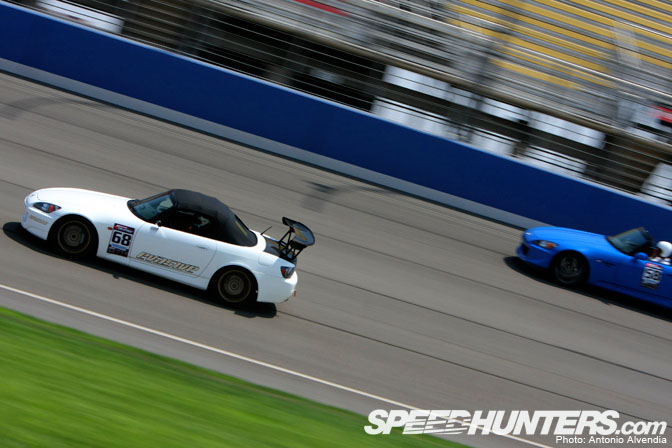 S2000 battle! The Evasive Motorsports S2000 went toe to toe with this stock looking S2000CR on the banking, but come on… the CR didn't have a chance against the Evasive-built S2K.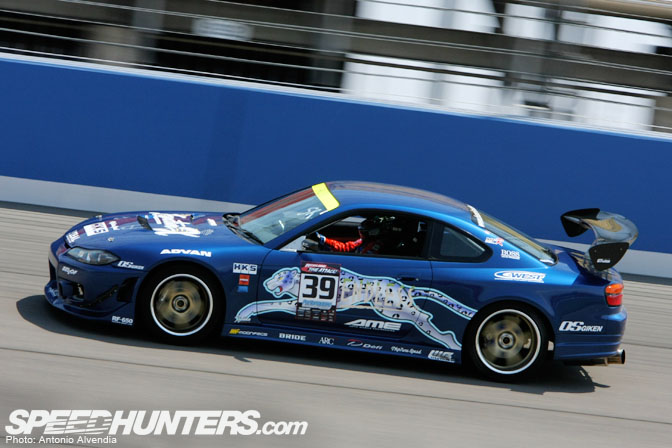 Seasoned road racer Sam Higashi was driving our boy Dominic Chen's S15 Silvia at the event. Dom's ichigo was outfitted with some of the best parts in the industry – Works Bell steering accessories, AME Wheels, and of course, Endless brakes. Endless brakes save lives!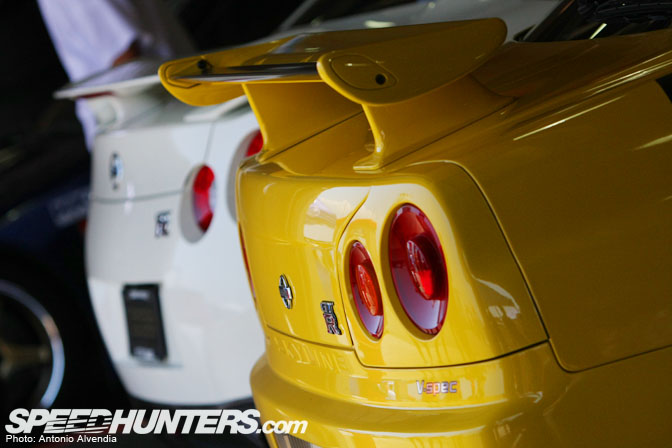 Which would you prefer? R34 Skyline GTR Vspec or Cobb Tuning R35 GTR? I haven't driven the R35 yet, but if I were to own one, I think I'd choose an R34. It looks cool and is more exclusive!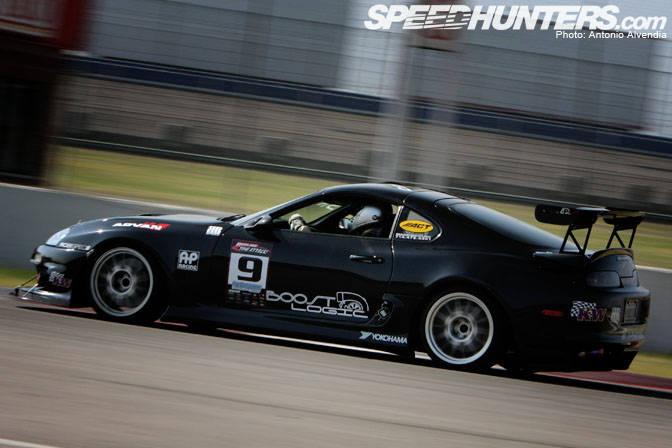 JZA80 in the house! Wow this guy is rocking KW Suspension too? Alot of people are starting to pop up with this German suspension on their cars.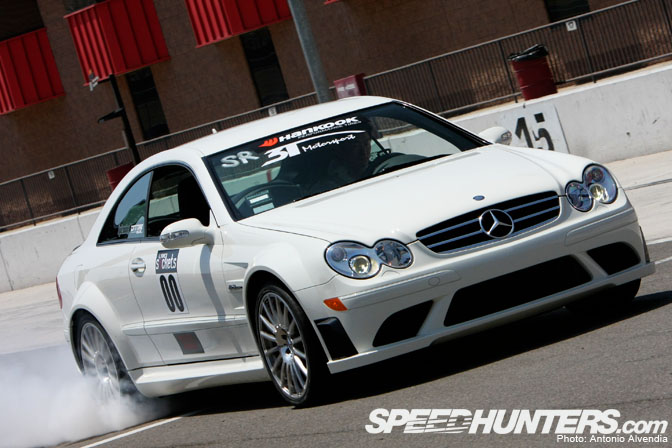 Our old friend Sean Lee from Air Tiger offered to be the pace car for the Live Sockets battle, but he got bored waiting around for the cars to grid up, so he decided to clown around and do a burnout with his new AMG C63 Black series Mercedes. Damn, baller… you've come a long way from the red 1985 AE86 coupe you used to drive, Sean! Glad you still have your 86 though!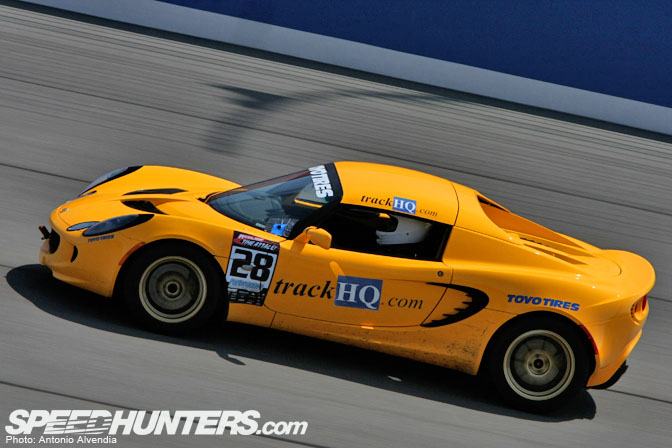 Mmmm… Lotus. I think I'm gonna bug my friend Francis at Aspec and see if he'll let me test drive his Elise.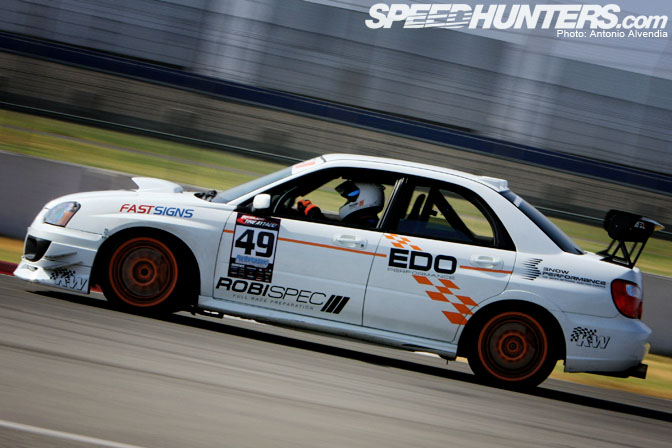 Orange wheels look dope on this STi!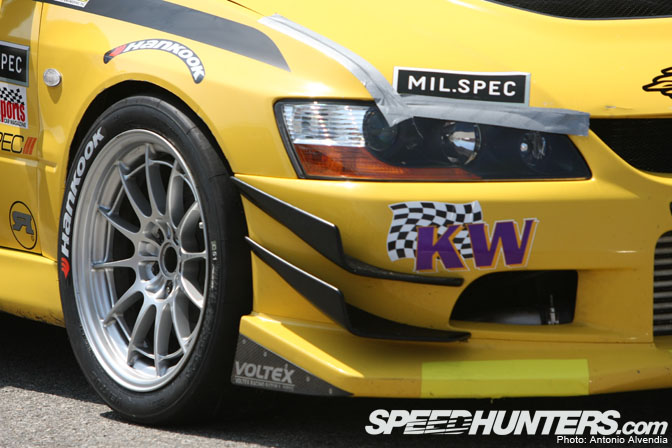 Damn, almost every car at this event was running KW Suspension! Crazy! I do love those Enkei NT03 wheels…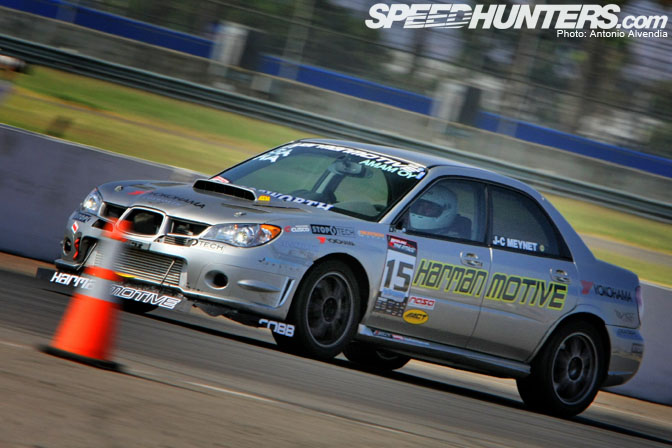 The thing I like most about this Impreza is the sticker on the windshield, which was made from two Yokohama Tires stickers… but it says "YO MAMA." Haha dope!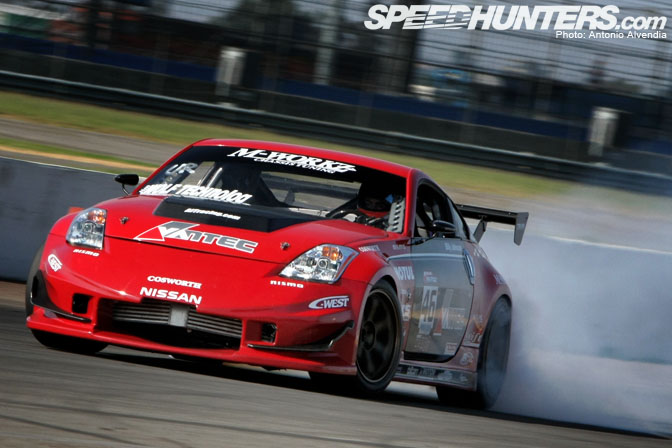 While the other drivers took an extra cool-down lap after the checkered flag, the driver of this M-Workz Z33 seemed to get bored, so he drifted one of the turns on the back section of California Speedway's infield. When he did that, the photographers perked up and grabbed their cameras, some even cheered. It just goes to show, the moments when race cars drift usually become the most exciting moments of a road race to watch! Man, I love drifting. Dot com.
-Antonio Alvendia