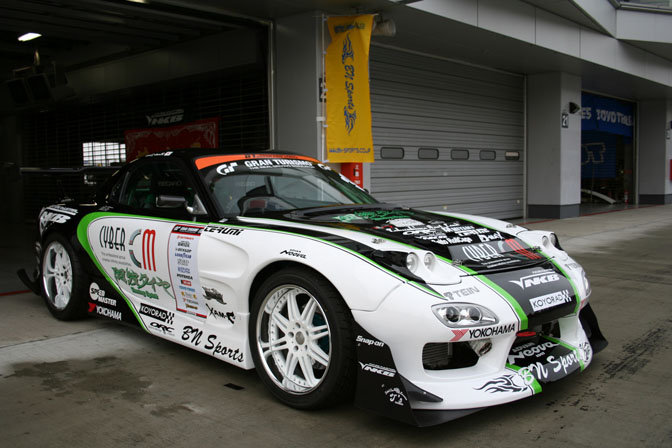 There are a few new comers in the D1 this year. One of those, is the Seiken NKB sponsored Mazda RX7. Well it's not exactly new, because it has been seen in many disguises, it began as a Super Autobacs sponsored car and after that it was painted red an ran Benellop sponsorship. Now the car has been bought by Seiken NKB and is being campaigned in the D1GP as the car you see before you.
Seiken is a manufacture of aero parts and rims for different cars. It specializes in BMW's so it's kind of weird to see them run this RX7 as a drift car. But they didn't cut any corners building this car, as you can see in the engine bay with lots of custom parts built specifically for this application.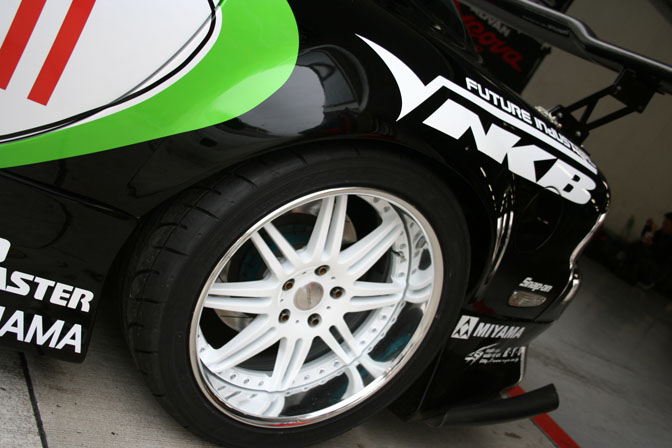 As a wheel manufacturer, Seiken has provided the car with their own rims. The rims are the Elite. 8 that are available in 18, 19 and 20 inch.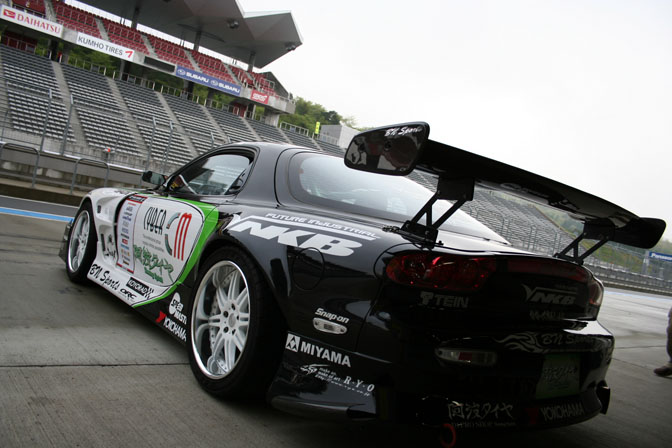 The body kit is made by BN Sports, they also produce a signature Blister kit that is much wider and aggressive than the kit placed on this car. I like this kit more because it flows better with the original lines of the car. You can also spot a diffuser under the rear bumper that's courtesy of the famous RX7 tuner RE Amemiya.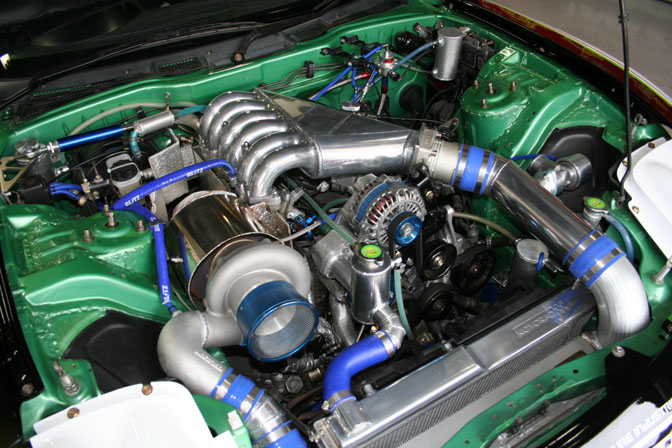 The 3 rotor wankel engine is completely custom build and features some very nice handcrafted parts. Just look at that intake plenum. The engine is running 650bhp.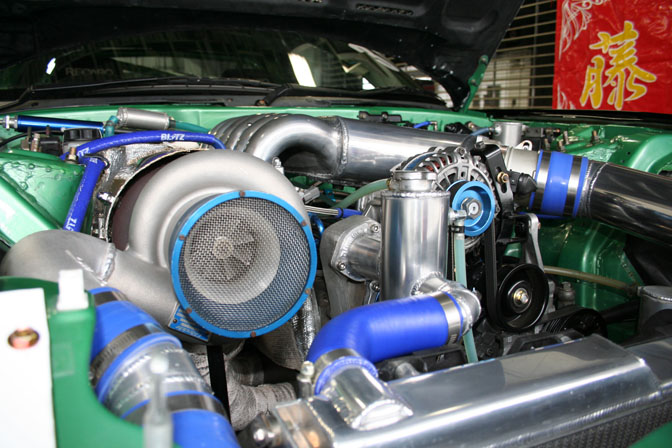 A nice close up view of the custom piping and turbo setup.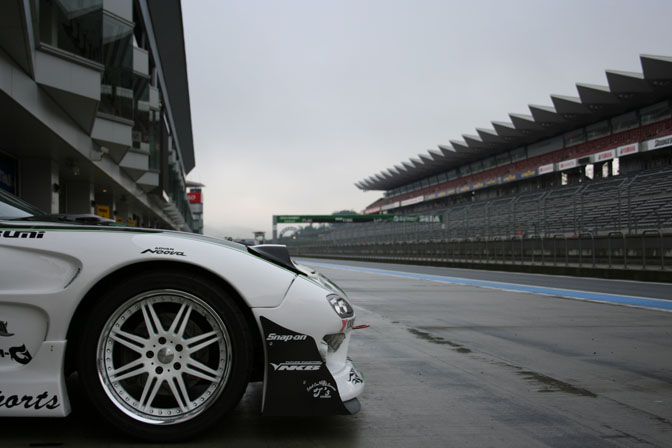 To close of this spotlight, I have this arty shot of the car
-Jeroen Willemsen