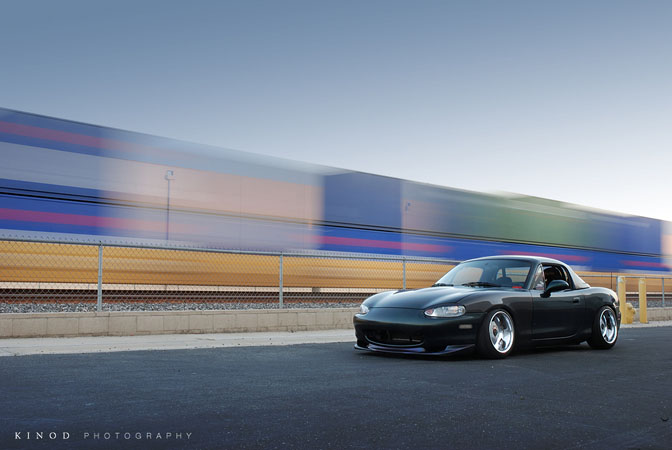 In the last few days I've been looking for everything I can find related to Miatas. I'm getting more and more interested in these cars. They're very nimble and light, but with a engine that puts out 150bhp from its 1.8 liter engine it's man enough to hold its own on the track or street. When looking for a nice second hand one I came across several cars that cost less than 6000 euro. That's seriously cheap for a car with so much potential.
There are many tuners that offer several parts for this little car to make it stand out from the crowd.
The pictures made of this example were the first thing that drew me to Miatas. It features a Garage Vary lip that was painted in a chameleon color in DIY style. The same goes for the hardtop. Not sure if I would do the same to my car, but it's definably different.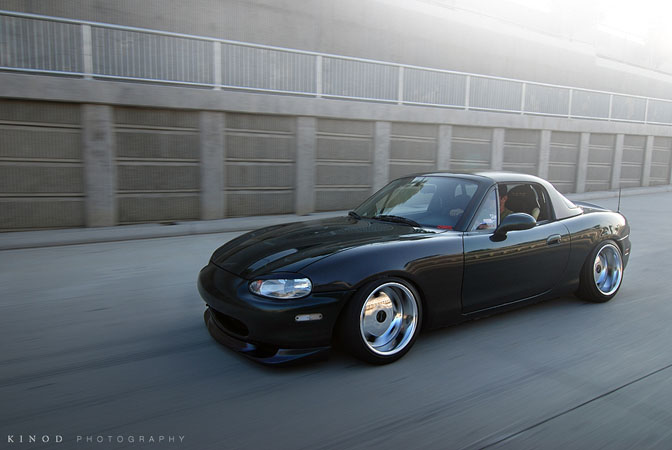 I have no engine shots, but I know it has a build head with a new 10:1 compression and a OEM lightened flywheel. Did you notice the color difference on the front fenders? That's because there are made from carbon by Axis Power Racing.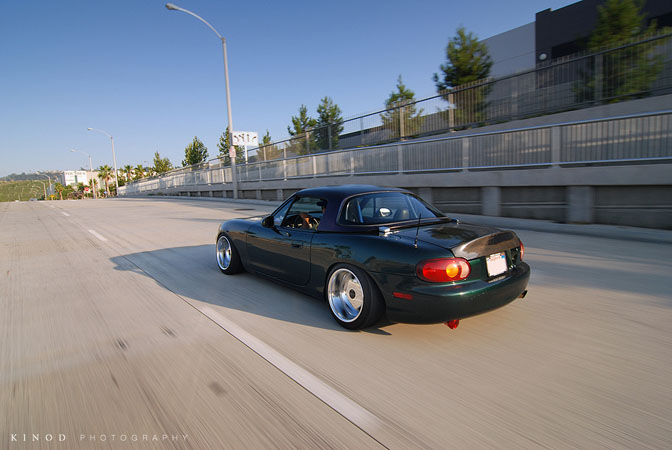 The carbon Autokonexion duckbill style trunk lid is my favorite part of the car. Through the rear window you can see the custom build roll cage and if you squint you can also see the chameleon paint on the hardtop.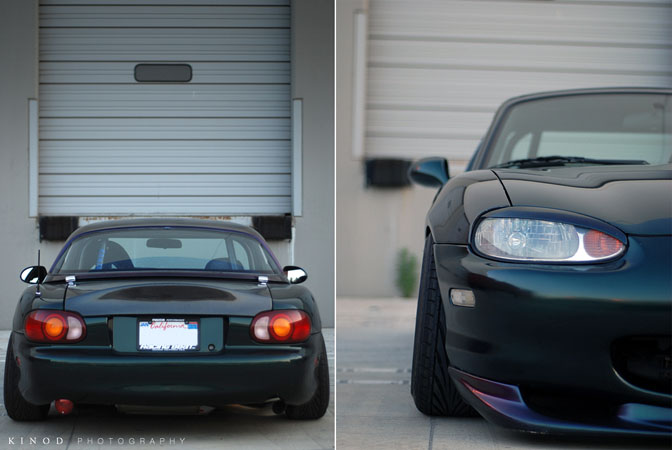 Some nice detail shots of the front and the rear. What about that offset on the front wheels? The owner used coil overs made by Stance (cool name for a suspension manufacturer huh?)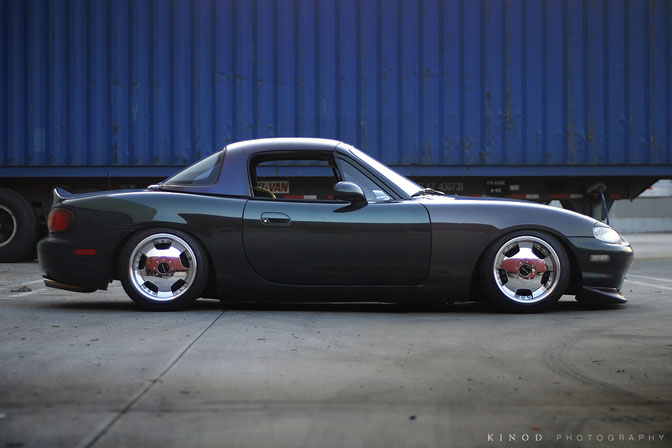 I like the carbon fenders but I would have painted them in the same color as the car, I feel there are too many different colors on one car from this side. What do you guys think?
The other noticeable part on the car are the Work Euro Line rims, they come in 15×8. Of course I wanted to know the offset but after I insisted they still didn't want to tell me their secret. So I guess it will be trial and error when fitting my own wheel to my Miata (whenever that will be).
Tires used are a set of Toyo T1R in 195/45/15.
-Jeroen Willemsen
Thanks to Kinod Photography for the pictures