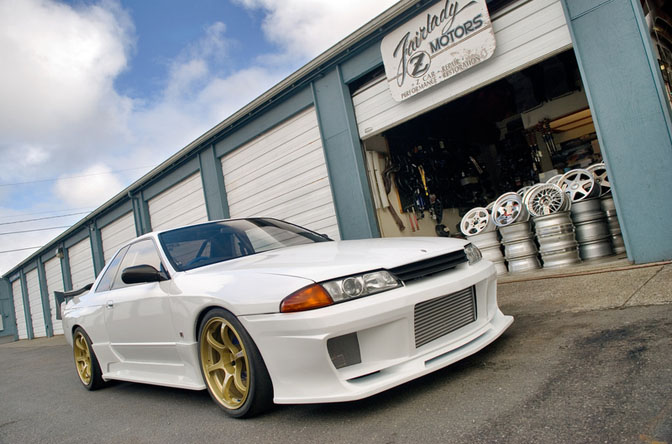 The Nissan Skyline R32 is a car that has a large following from car enthusiasts around the world. It was the first Skyline that had the iconic RB26 engine fitted. In no time all the major tuners in Japan jumped on this car and started making aftermarket parts for it. The R32 started its life back in 1989 and it it is still a car that is very much sought after by people around the world. These days there are enough import companies that can help you in finding a nice and clean example straight from Japan.
This particular R32 belongs to Christian Coujin from Speed Architech, they specialize in carbon parts. The car has had some extensive engine work. The exterior of the car also had its fair share of handy work.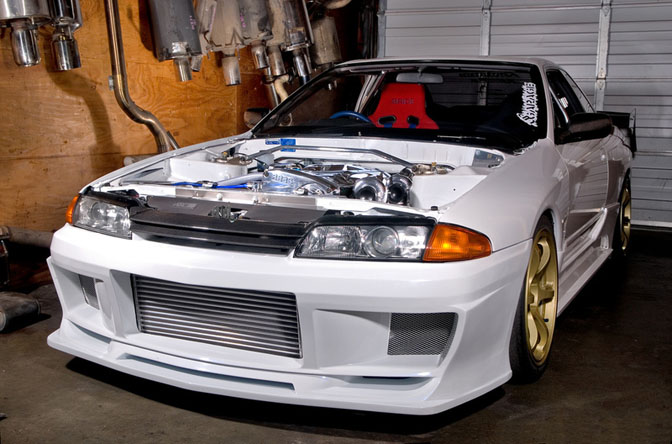 The first thing that you just can't ignore is the massive front bumper made by Do Luck. I really think it looks good on the R32, Do Luck also made body kits for the R33 and the R34, but I think that the design suits the R32 at its best. Behind the bumper you can see the Blitz front mount intercooler that feeds its cold air to the turbo's.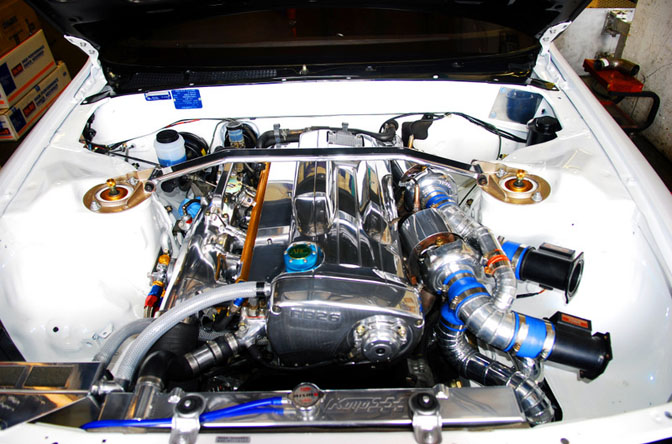 Here we have the extremely clean engine bay. The engine cover, camgear cover, intake pipe, & plenum were all custom polished to give it this blinding shine. The owner has moved some parts like that battery box to keep engine as clean as possible.
Christian has opted for two SARD IHI RX5s turbo's, SARD fuel rail, Tomei Camgears, JUN oil pump and a KOYO radiator to name just a few of the items that were on the spec list. You can see the entire list here.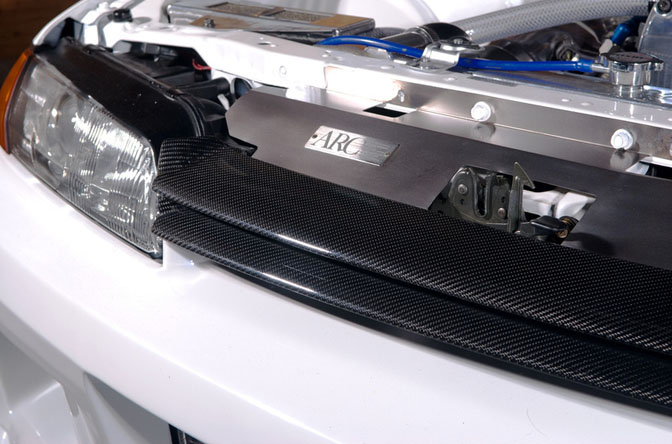 A close up of the carbon grill reveals the flawless weave. It was made by the company owned by Christian.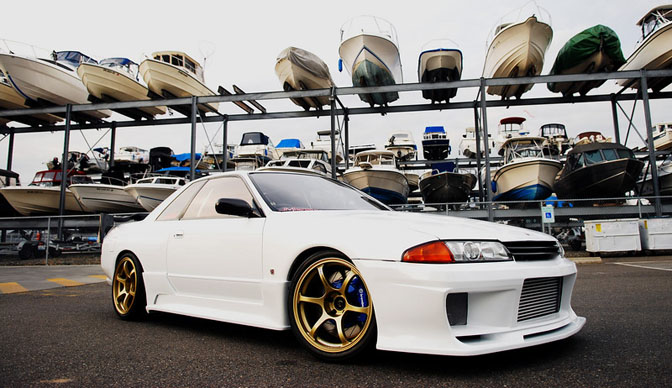 The timeless wheels are off course the Advan RGII in 18"x10 all around. The rubber wrapped around those wheels are courtesy of Kumho and they come in the size 285/30/18. Nissan has fitted the R32 with Brembo brakes from the factory but they weren't enough for Christian so he opted for Brembo 8 pot with a 375mm rotor in the front, in the rear he changed the standard caliper for a stronger item from the R34.
The Do Luck front bumper is further complemented by the Do Luck side skirts.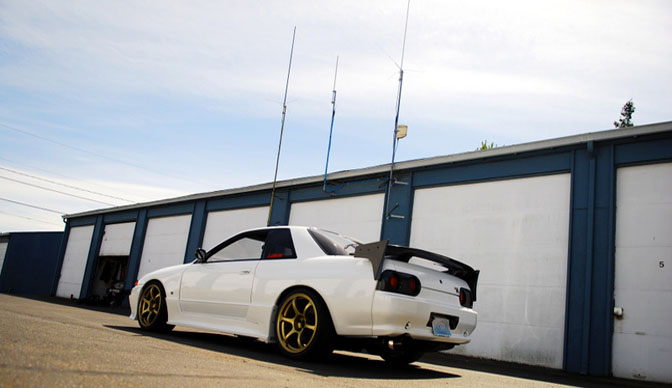 In the rear we have the Do Luck Carbon GT wing, it sits very low to mimic the dragsters from the early days. The thing I do not like in the back are the black rear light clusters, they are actually covers that are made from carbon.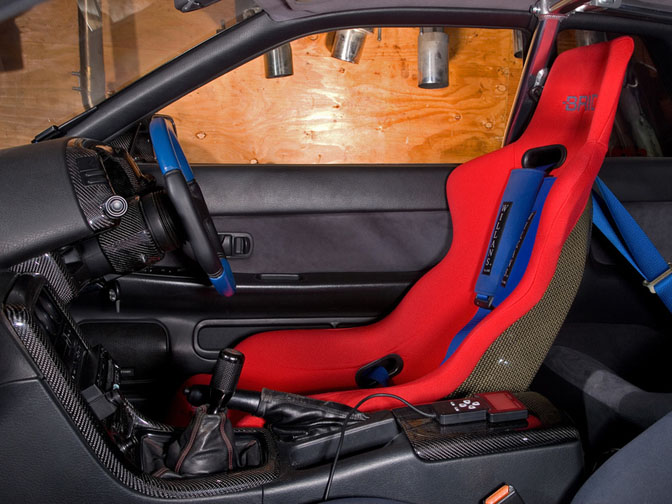 And last but certainly not least the interior. It has a single Bride Zeta bucket seat with blue Sabelt harnesses. All the interior trims are made from carbon by Christian himself. Theblack and blue steering wheel is made by Veilside.
-Jeroen Willemsen
Spotted on Farm Of minds