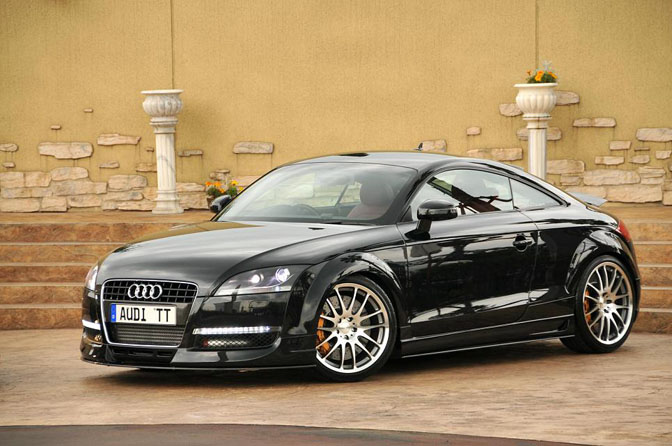 The Audi TT is known in general as a hair dressers car, but when I first layed my eyes on this example I had to adjust my opinion about the TT. This is not your ordinary Audi TT, the owner decided that the stopping power of the standard brakes weren't enough so he opted for a new brake assembly from the new Nissan GT-R. I already saw a R35 brake swap being done on a R32 GT-R by Endless-R but this is the first Euro car that I saw with the same swap.
Tuning Powerhouse Esprit was the one that provided the swap, and they executed it flawlessly. The TT you see before you is a special S version that features a turbocharged 2.0 liter engine with 260hp. With some subtle tweaks the owner has created a serious road going car that looks the business.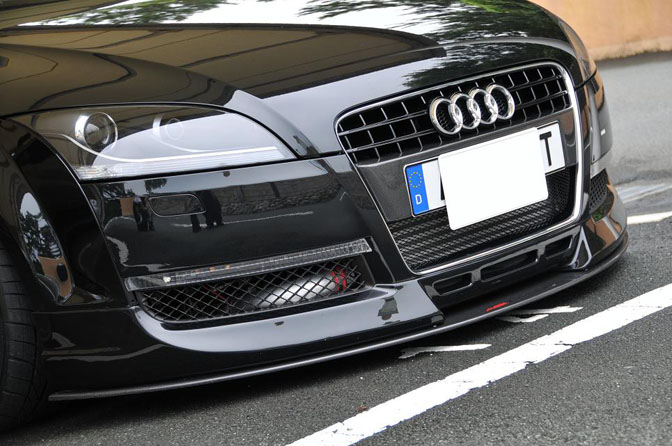 While changing the brake setup, Esprit also made a new custom intercooler, you can see the piping with the red hose just behind the front bumper.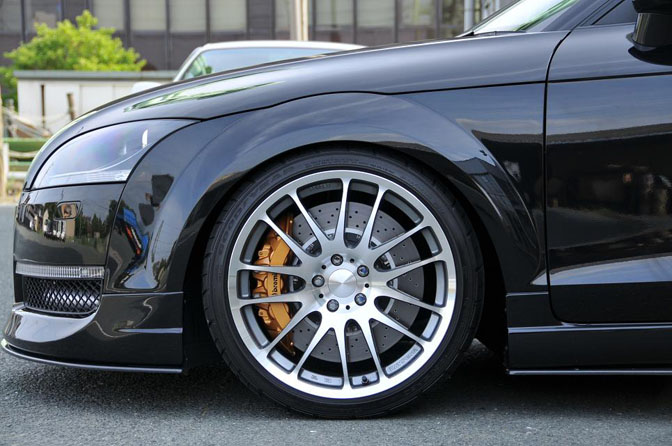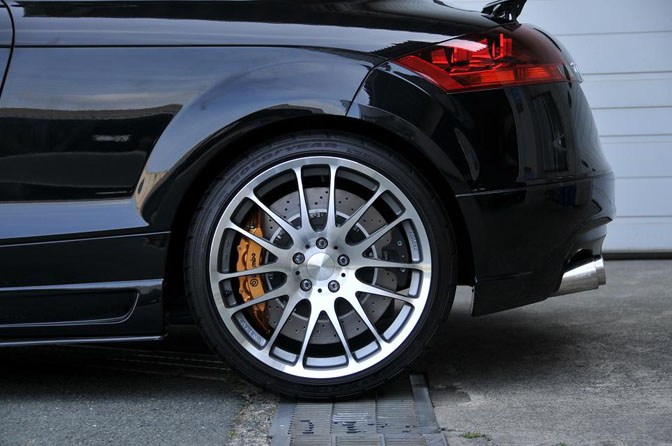 The massive Brembo rotors measure a hefty 380mm with a 6 pot caliper in front, the rotor in the back is the same size but features a 4 pot caliper and a smaller one at the opposite end. You can also see the exhaust tip that was custom made by Esprit. The rear now features a dual exhaust tip at both sides.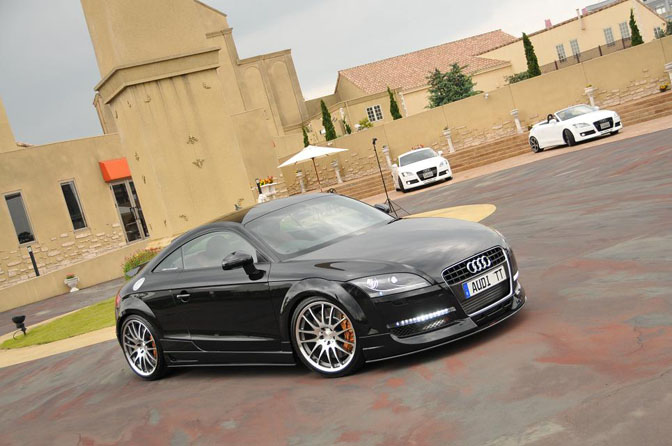 I really like the LED inserts in the front bumper to mimic the R8; the wheels on this TT are made by Rays and are the Sebring GSM Type X.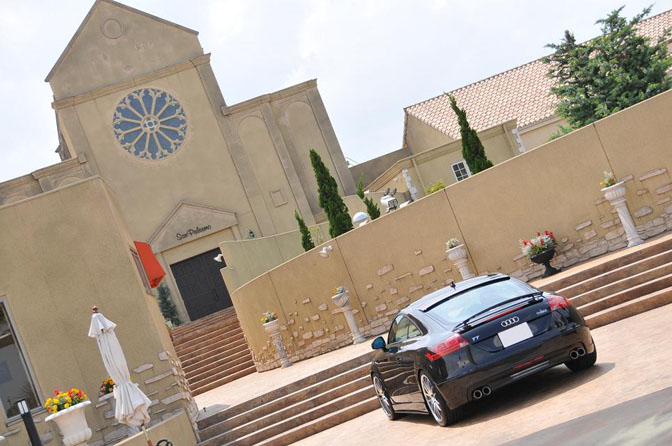 For more info (in Japansese) you can look at the owners blog here. There's a ton of pictures from his own ride and from his team.
-Jeroen Willemsen