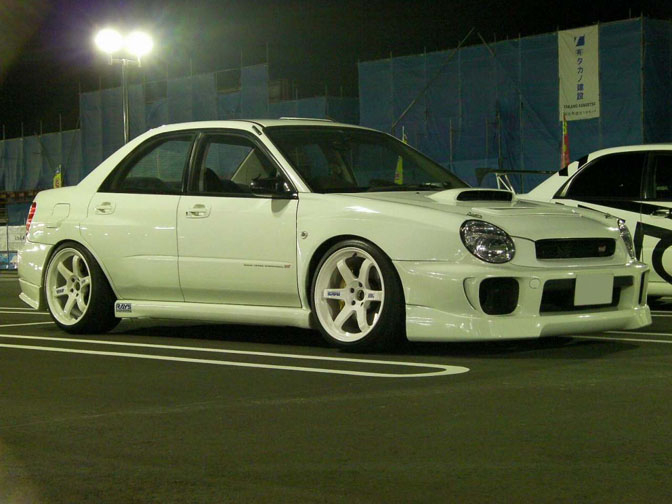 So it seems like cars with aggressive wheels are becoming quite common here on Speedhunters. Tonight I was doing my usual browsing through Japan's Minkara site when I stumbled across what is in my opinion the coolest Impreza ever. The car is owned by "Itakichi" of Wakayama Prefecture and while it is sporting a whole host of performance of modifications that see use on both the street and the track, I am going to focus on what really makes this car special. The wheels and stance.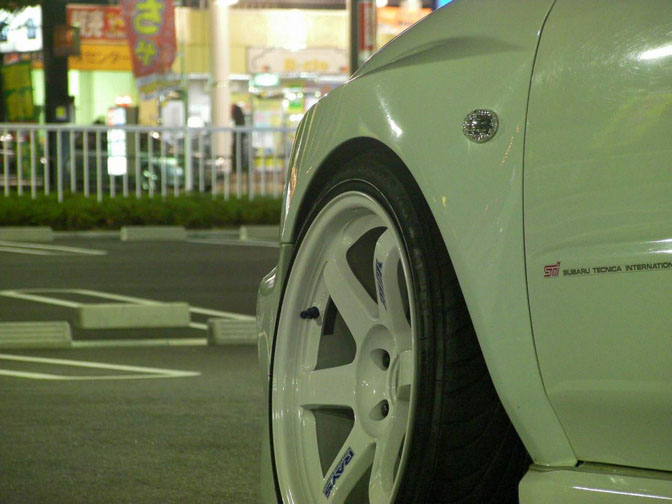 While the relatively high factory offsets of the Impreza don't allow for quite the craziness seen on cars like the Silvia, Itakichi is all about rocking agressive wheels and low ride height.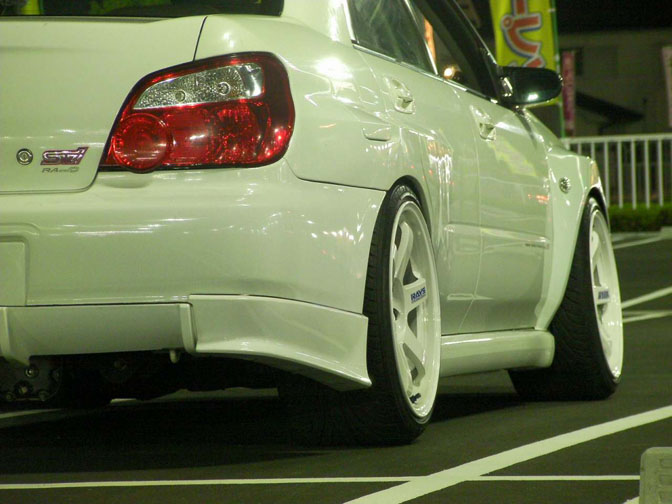 The particular Ray's TE37's on this car are sized 18×10.5J and if I read correctly, a +37 offset. While +37 may not sound aggressive at first, it is when you consider what is the norm for these cars. To ensure that that the car can properly pull off the look of these GT-R-like wheel sizes, Itakichi went with a set of mild overfenders that improve on the factory fenders.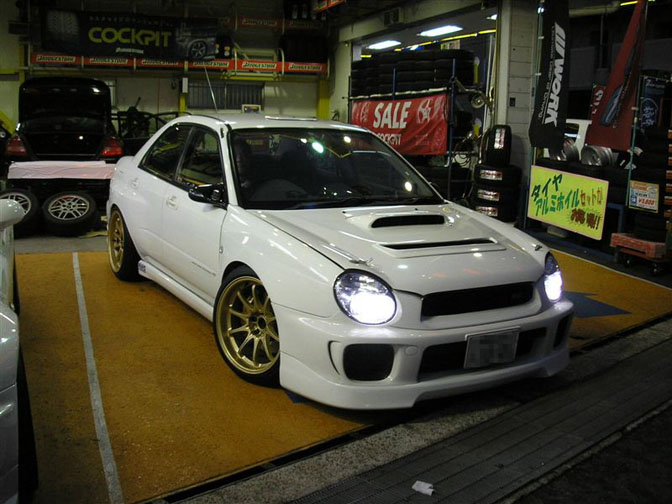 If the TE37's aren't your thing, the car has also been equipped with a set of gold CE28N's, also 10.5 inches wide.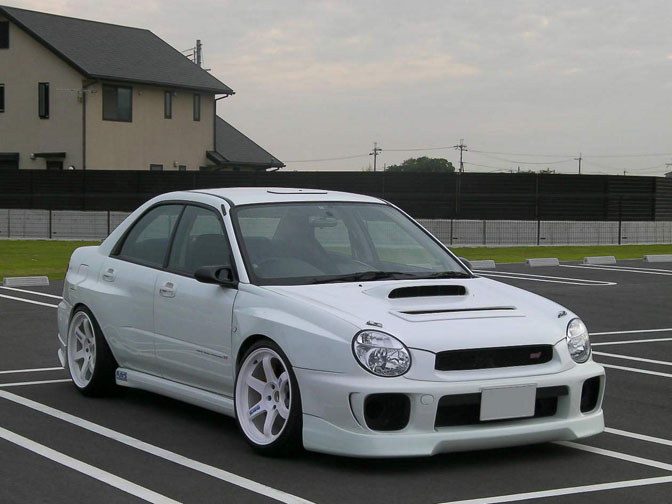 And one more shot with the TE's.
There are some wicked Imprezas out there, but honestly I don't think I have seen a better looking Imp street car than this one. The wheels, stance, and subtle aero parts make for perfection.  I can't stop drooling over the pics.
-Mike Garrett