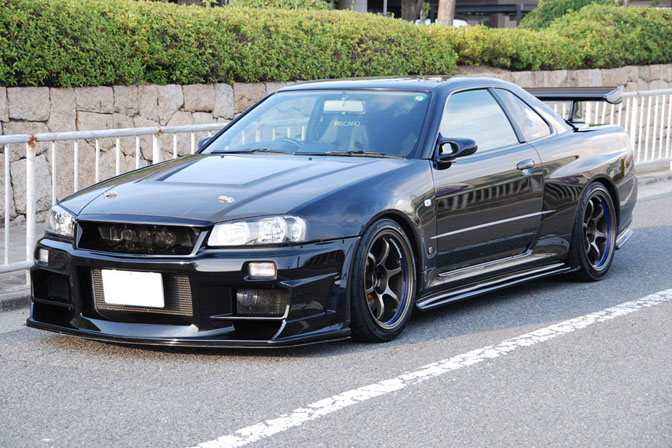 Once a week I always check the Japanese Yahoo auctions for cars. It's just a habit I have, a lot of the times there's some real junk, but there's always one seller that seems to have the most well built Skylines. I'm talking about Global Auto, that name should sound familiar to at least some of you guys.
When I was browsing today I spotted this monster R34 Skyline with a massive spec. list. I don't even know where to begin! So I'll guess I will start at the front where the most noticeable part is the Do Luck front bumper you see in the picture above. I think it is one of nicest aftermarket bumpers available for the R34. Our man from the UK, Andy Barnes also had it fitted on his 'Ichiban' R34.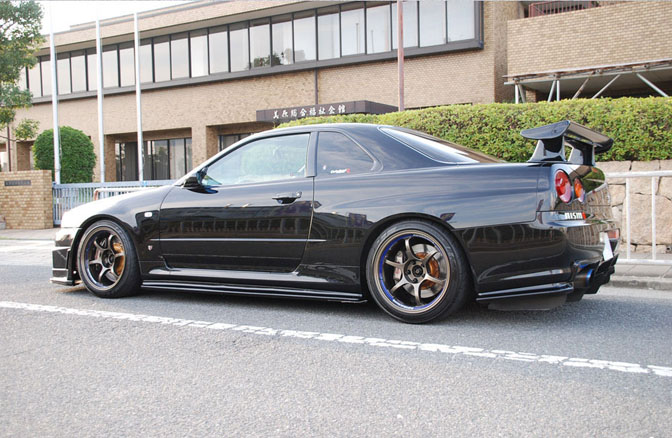 No massive rims or crazy camber, these Advan RG rims are made for the track or  high speed street racing. They are 18 by 9.5 all around, wrapped in the ever so popular Advan Neova 265/35/18 tires. You can't have a Wangan racer without some good stopping power, so the builder opted for Brembo F50 brakes with a 370mm rotor in front and a 345mm in the back.
To achieve a perfect ride height, Original Runduce opted for a fully adjustable Buddy Club suspension system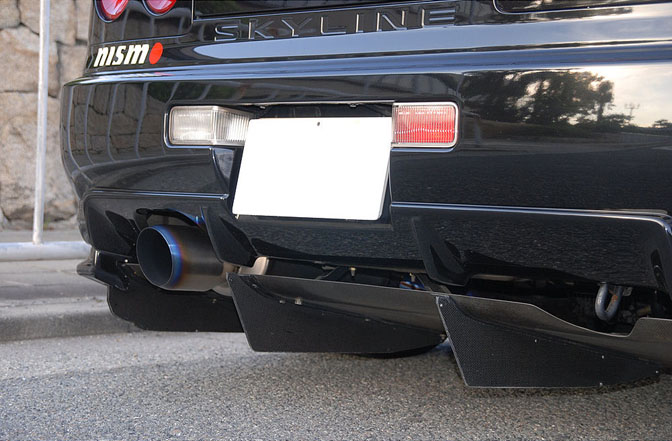 Here we have a customized Hasemi carbon diffuser  and a Mine's VX Pro Titan exhaust. The guy who owned this car didn't fool around when ordering his stuff from the various tuners in Japan.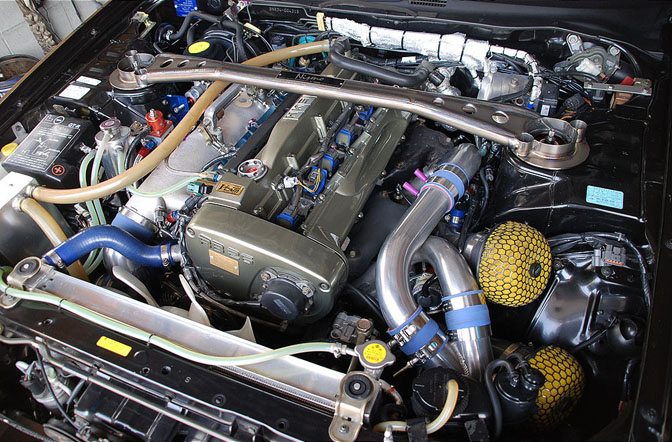 The heart of this car is this built RB26, by Original Runduce. The engine has been completely stripped and put back together again with the finest parts that HKS had to offer. The amount of work that went into this engine is unbelievable. It wasn't built for high horsepower figures, instead it was built for better response and reliability.
It features a HKS Step II stroker kit which means that it has a larger displacement (2.8 liter), 87mm pistons, forged connecting rods with a honed and bored head. Furthermore there's a HKS exhaust manifold and 1000cc SARD injectors. If that's not enough, the twin turbo's are from APEX makes sure it has all the power it needs. After all this, the engine now puts out 550ps.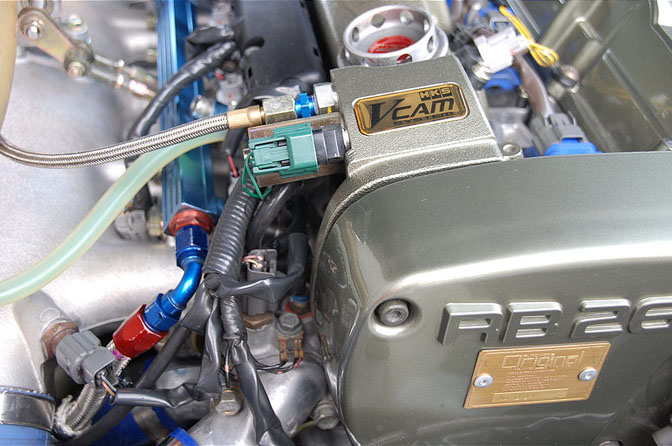 This HKS V-cam system is build on order and lets you adjust the timing of the camshafts. This results in a better response when you push the car to its limits. You can also see the Original Runduce plaque that says this is engine number 38.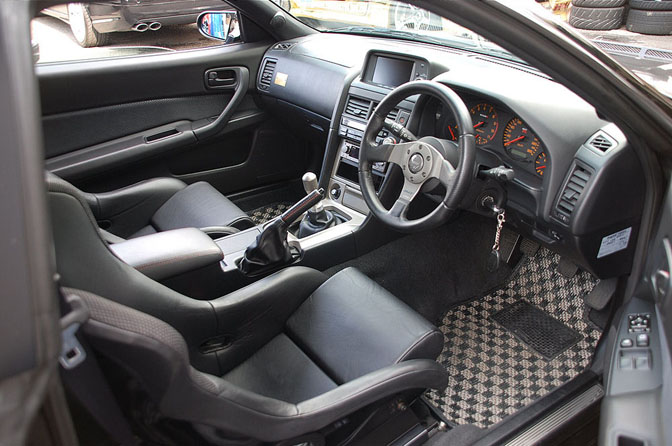 Some say this is where the magic happens and when looking at this car I know they are right. In the interior we can find a HKS F-Con Pro, Nismo multifunction display and a Momo steering wheel. That wouldn't be my first choice when looking for a new one, but it doesn't look out of place.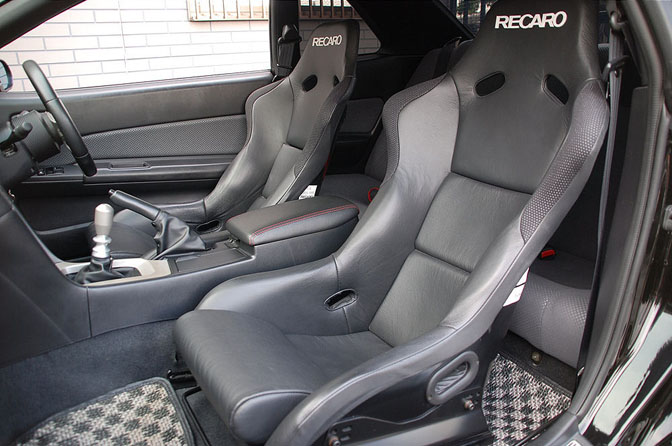 Leather wrapped Recaro SPG's finish off the interior.
When looking for some spectacular Skyline's please take a look on the website of Global Auto. They have a wide selection of various different models of the Skyline family.
-Jeroen Willemsen