As its Le Mans week on Speedhunters, we will be bringing you a daily update until after the race, filled with photos from our man at the track, John Brooks.
Night qualifying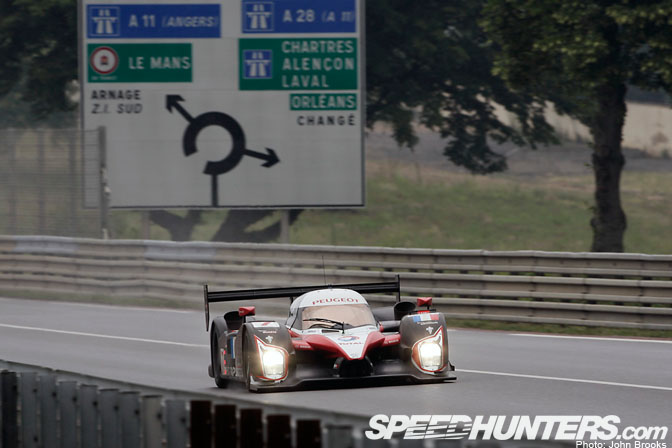 Wednesday night saw two qualifying sessions in the evening. The top three places in LMP1 were filled by Peugeot, followed by three Audis. Pescarolo was next followed by the Dome (great result).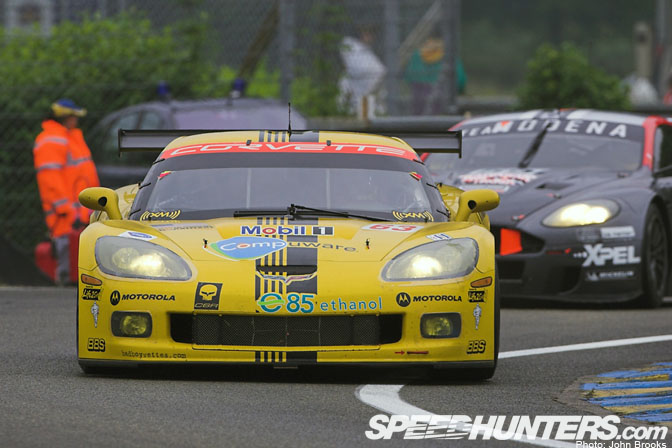 In GT1 the two Corvettes were ahead of the Gulf Aston Martins. Finally, GT2 saw the Flying Lizards Porsche lead the way.
Kruse Mazda
As shown on Speedhunters.com, the Kruse had a massive accident last night. Another LMP car that flipped. The car was virtually destroyed, and its driver Hideki Noda was OK. The team, with the help of Lola Cars are rebuilding the car and they may be able to get the car out for Saturday warm-up. An amazing achievement if this happens. No surprise, given SIX (!) recent accidents, the ACO (governing body of Le mans) are going  to make changes to the LMP cars for 2009. A reduction in downforce, and performance are likely. The previous target time at Le Mans was 3:30.  In qualifying the fastest lap was 3:18 by a Peugeot. Go figure.
More qualifying, starting as I post this. Fastest times from Wednesday and Thursday will make up the grid. You can listen to it on www.radiolemans.com