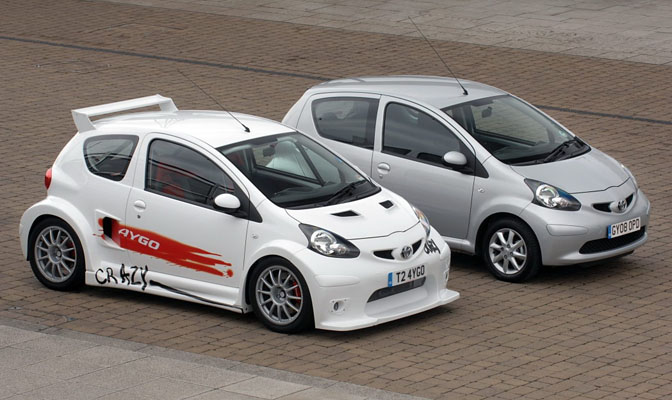 "Crazy" is probably not a word you would use to describe modern day Toyota, yet that is just what they have decided to call their latest concept vehicle. After reading a little more about this car, I do have to say the label definitely fits. The Toyota Aygo Crazy is based on the Aygo minicar that is sold in Europe, and you can get an idea of how far they have gone with this concept when you see the "Crazy" parked next to the standard Aygo.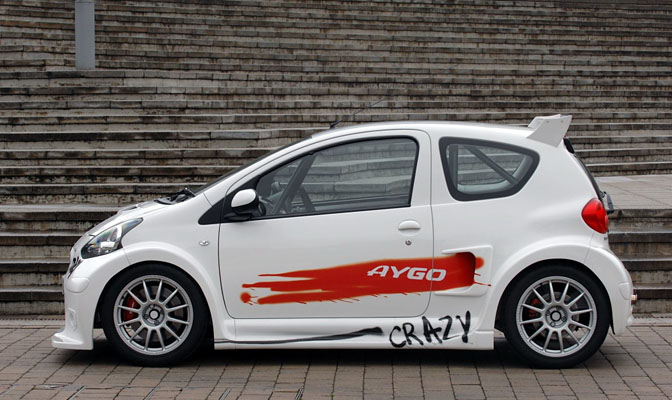 The first thing you notice are the body modifications. All of the aero work was custom made by hand for this concept. You can also see the larger 17" wheels and meaty rubber sitting under the widened fenders.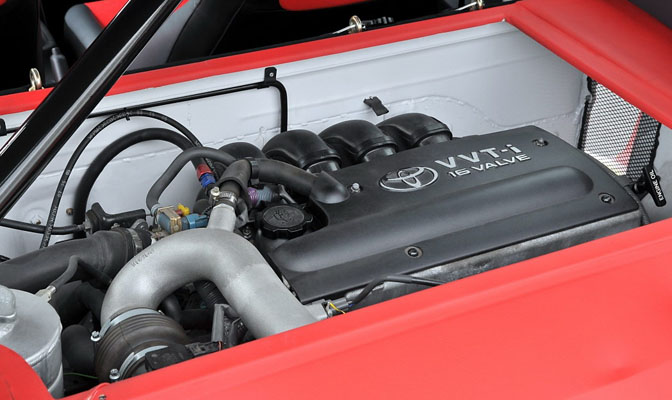 What makes this car worthy of the "crazy" nameplate is the engine. A 1.8L VVT-i powerplant has been placed in the rear of the car, and to make things even more interesting Toyota has outfitted the motor with one of its turbo kits. Power output is said to be around 200hp which should give the 1050kg car some very impressive performance numbers.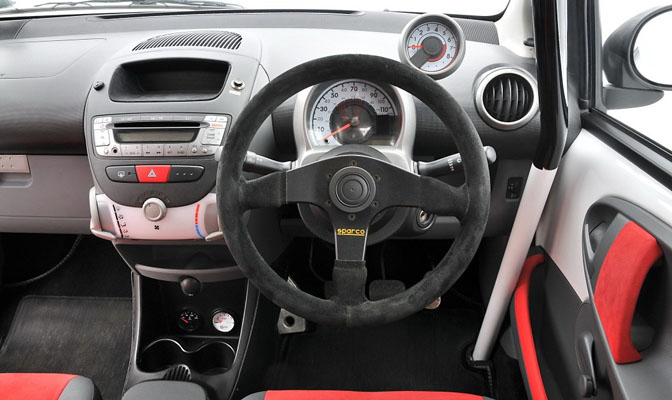 Inside, the car is outfitted with all the standard race car modifications, including a Sparco steering wheel, custom racing buckets, and a full coll cage.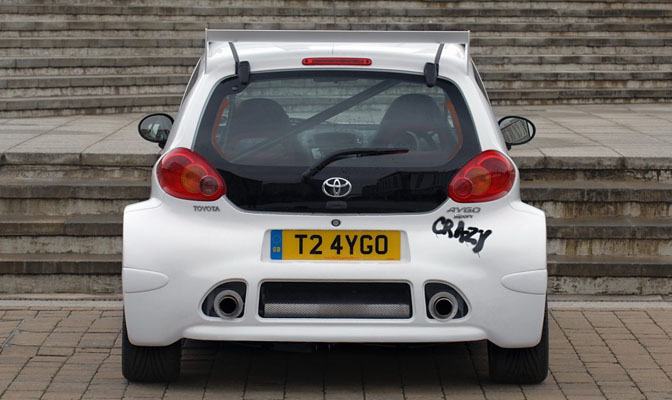 In this rear shot you can see how much the track has been widened. The suspension on this car sourced from the last generation MR2 Spyder. I really like the way the exhaust looks!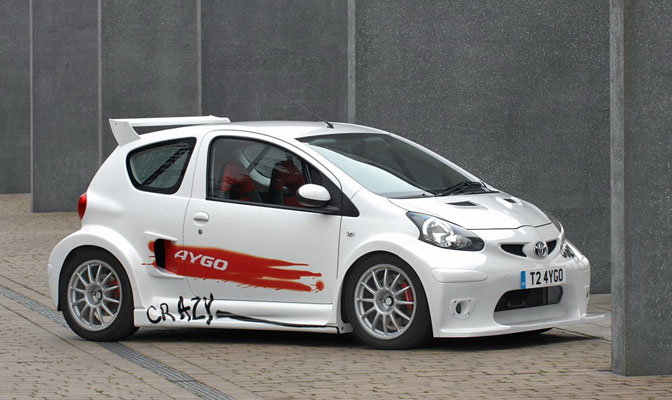 Toyota's overall mission with this concept was the thrill of driving, and for this reason the car does not have any electronic aids or other things that might interfere with the driving experience.
While I think it's unlikely that something like this will ever see production, it is nice to see that Toyota is at least thinking about it.
What do you guys think?
Source: Nihoncar (Pics courtesy of Toyota)
-Mike Garrett