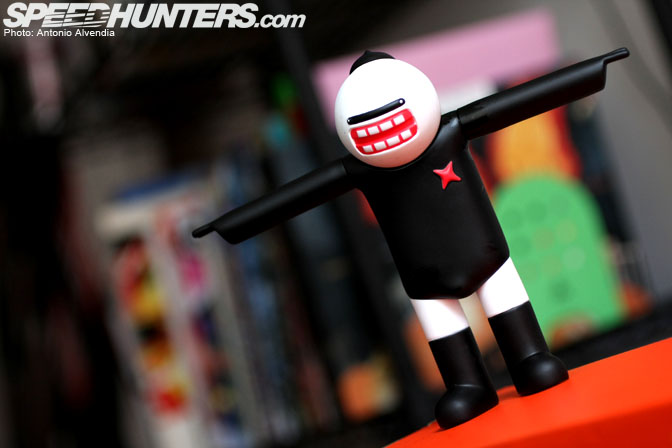 On the day after the Formula Drift New Jersey event a few of us drove up to New York to check out the big city and meet up with a collaborator of mine; artist Motomichi Nakamura.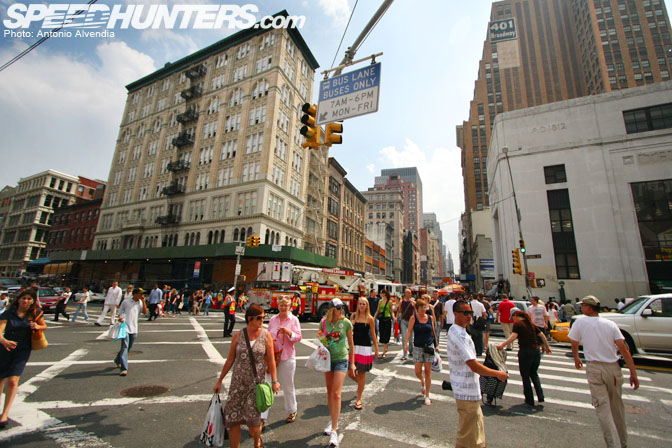 New York city was a marked contrast after relative calm of New Jersey. It was like being dropped into a tornado of urban activity. The centre of the world no doubt!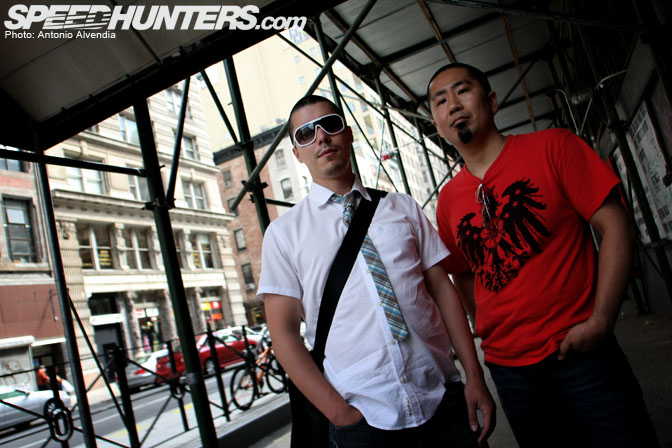 After fighting through the crowds at the crazy Canal Street we met up
with Moto in front of his art studio just on the outskirts of NY's
China Town. That's him on the right. I'm the poser on the left hahaha.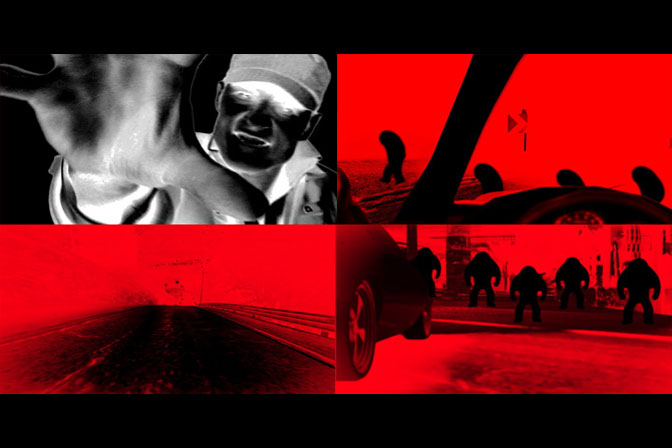 Motomichi was first recommended to me while I was setting the AV Wars VJ remix project a few years ago. We commissioned six of our favourite VJs from across Europe and North America to remix various graphical, video and 3D elements from the NFS Carbon racing game into experimental club style videos. You can check the videos out here.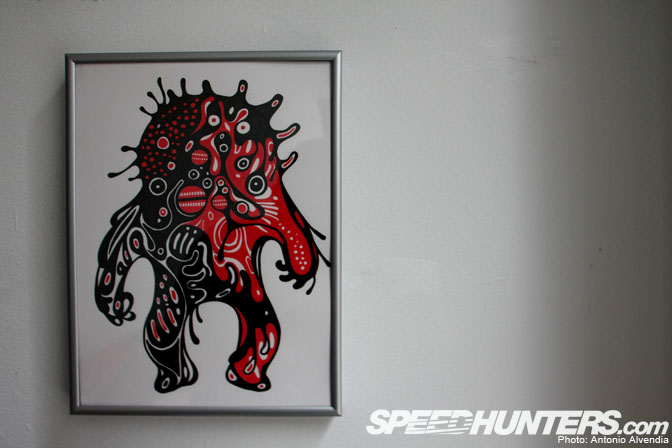 In case you haven't noticed by now; all of Motomichi's art black, red or white….. Black being the darkest, white being the brightest and red being the most powerful.
It was pretty interesting to chat with Moto about growing up in Yokohama in the 80's and his experiences with the Bozosuku gangs which ran wild in the city at the time.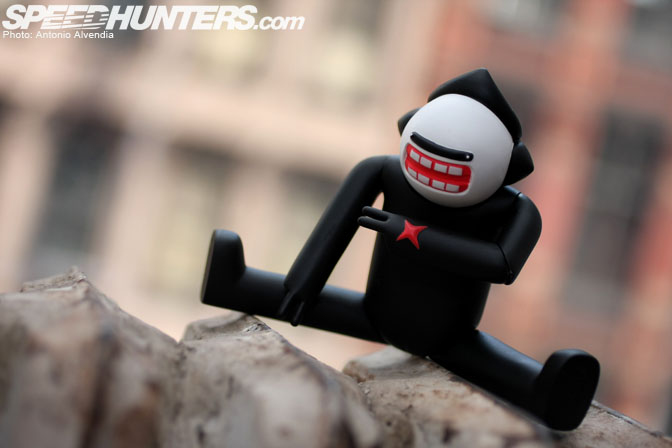 Motomichi can be considered to a proper mixed media artist: creating music videos for band like The Knife, commercials, VJ performances, sculptures and paintings. This is an urban vinyl toy he designed called "Chaz".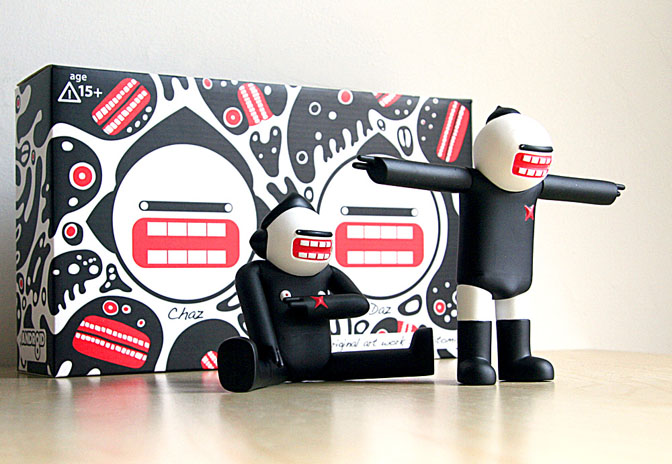 It comes paired with a second figure "Daz" in this fantastic box set. They look like a very happy couple.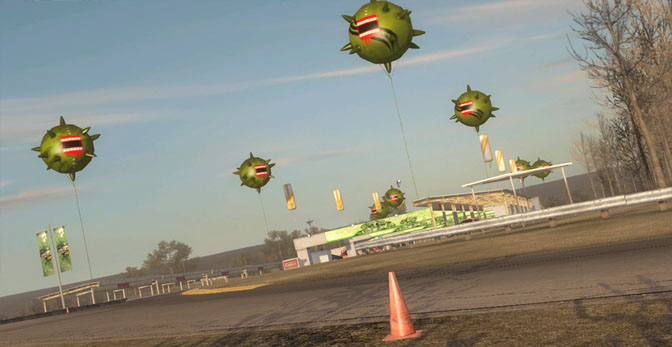 We also collaborated last year with Motomichi on the NFS Pro Street game. He designed for us many of the urban vinyl style inflatables that decorate the tracks.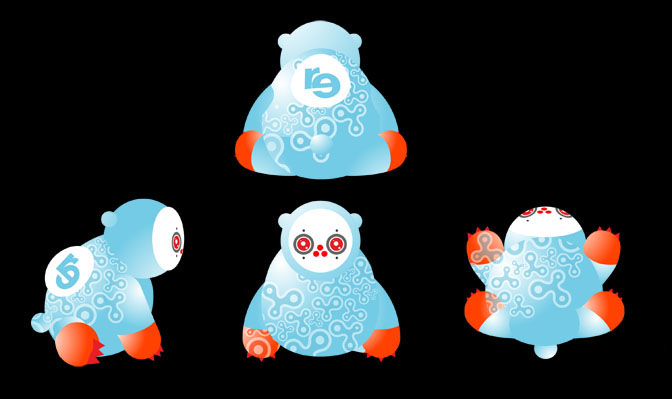 He provided illustrations to us….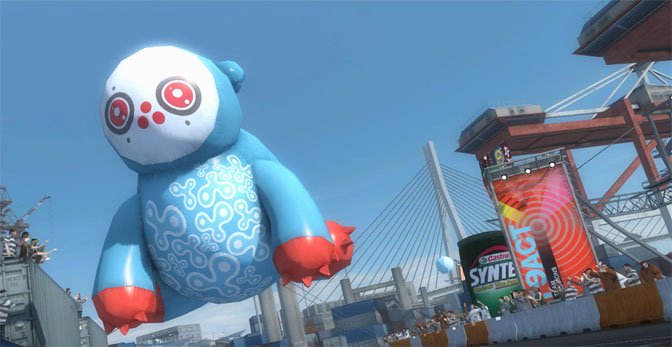 Which we then extrapolated into 3D… would have made a nice plastic toy too…. herm… maybe next time.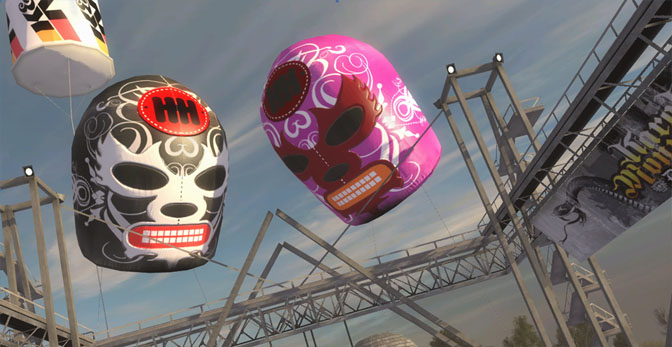 I love the old school wrestling masks. I think he added a lot to the visual flair to our environments. Would
love to see this type of track styling done at a real life racing event
:>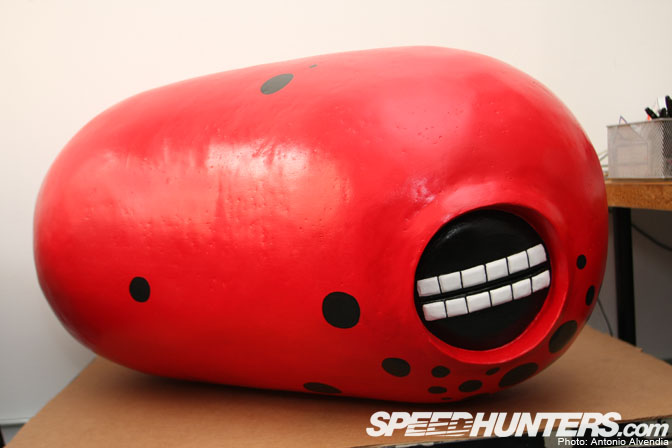 So back to the studio…. Taking up one corner of his work space was this life size sculpture; his take on a Mongolian death worm. Motomichi confesses to being a fan of "cryptozoology: the search for animals that fall outside of taxonomic records due to a
lack of empirical evidence, but for which anecdotal evidence exists in
the form of myths, legends, or undocumented sightings". The Mongolian death worm is a legendary creature that is said to be up to 5 feet long that can spit a corrosive yellow acid. Best to stay out of the Gobi Desert then huh?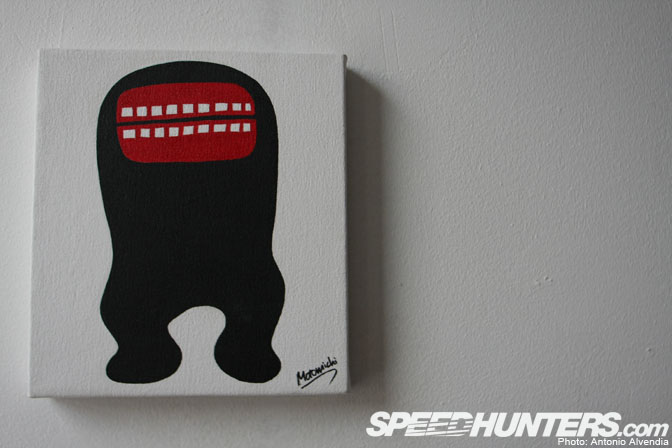 Motomichi's work is simultaneously nightmarish, humorous and innocent. I used to have many nightmares as an infant and his creatures are the type of monsters I remember appearing over my crib at night. There is something about them that is very familiar.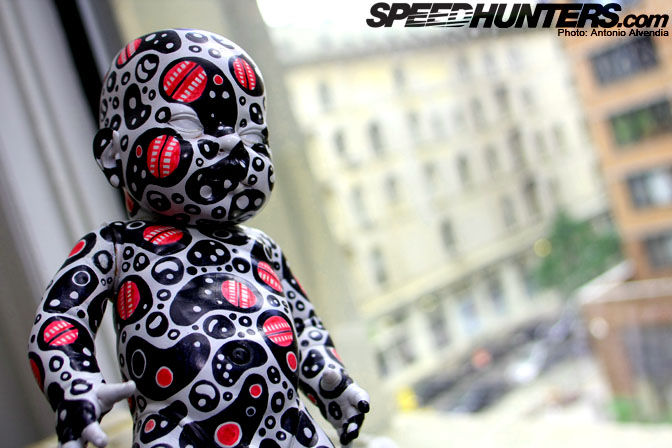 Creepy hahaha. I hope one day to own an original of his work before he blows up any
further on the international art circuit! Will you take my calls in a
few years Motomichi?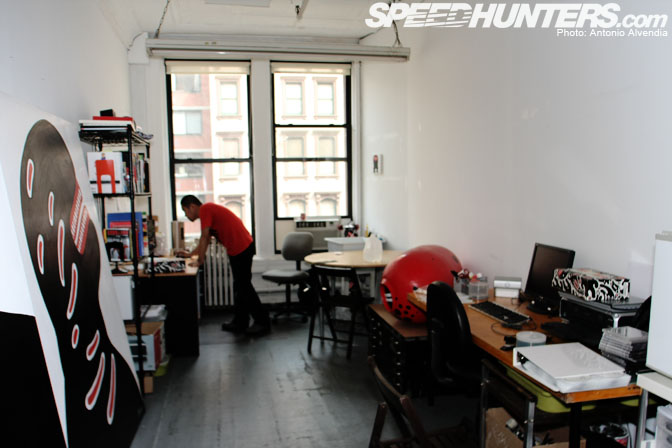 Interior of his Broadway studio. He was just preparing to fly off to Europe for a VJ gig at the Edinburgh Film Festival this Saturday, June 21st. This will be followed up by an exhibition at the Korczynski Polish Concept Store in Paris, France from June 26th to July 3rd.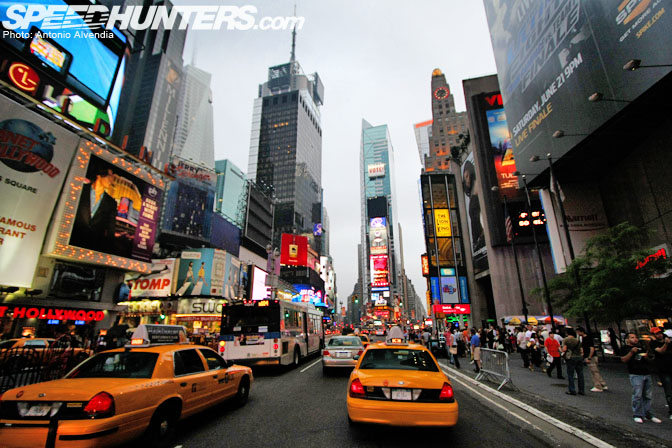 I'd like to thank Brian and Francis from Eat Sleep Race/Speedlounge for taking us to see the sights of NY and Antonio for the great snaps as always.
Below you can watch the video that Motomichi made for our AV Wars remix project.
-Rod Chong