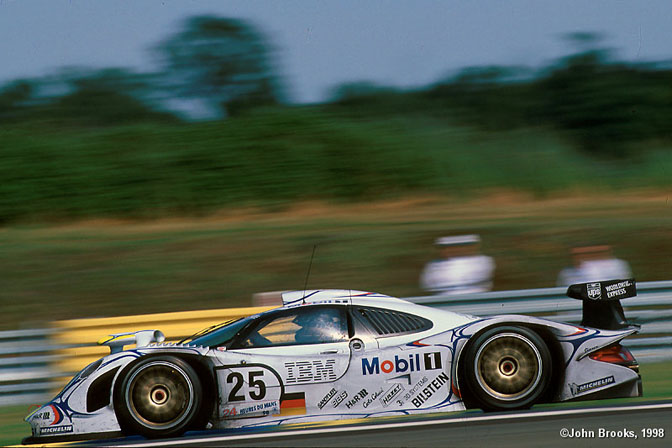 In order to put some order into our lives we divide time up into units…………hours, minutes, days, weeks, years, decades even centuries.
A decade is a handy period on which to look back on events……the dust has settled and the emotions cooled, leaving the just the story………..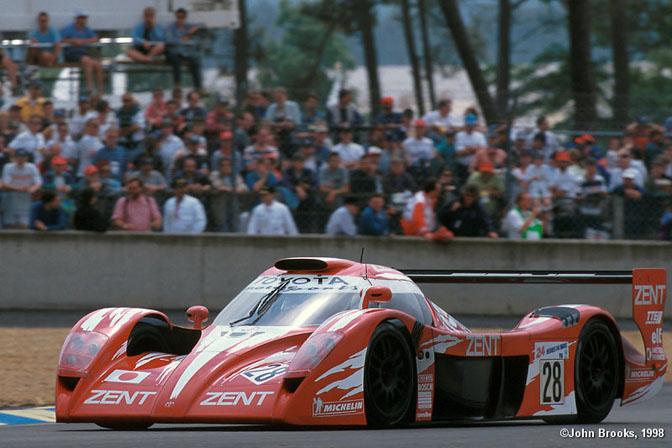 Sometimes we can see the patterns of the present in the deeds past history……….and motor sport is no exception.
2008 at Le Mans is a time of optimism, the top class had a classic battle with Audi and Peugeot locked in combat for top spot. Over the hill marching to the sound of the gunfire are Aston Martin, Acura, Toyota and perhaps others, as yet unknown…………6 manufacturers or more fighting for the glory of the 24 Hours.
A dream perhaps…………..but…………look back at the past………….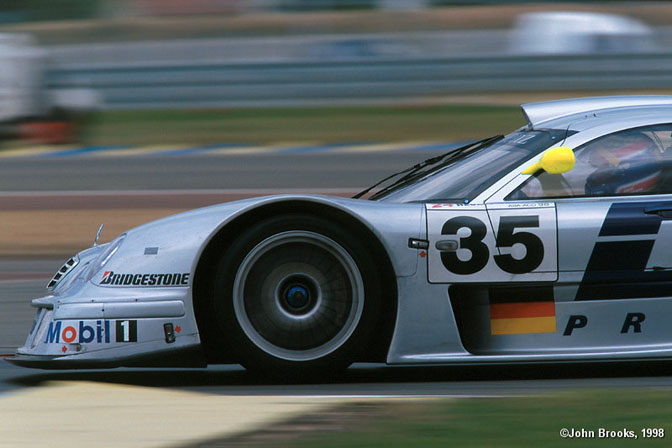 1998 and there are manufacturers everywhere…………BMW, Chrysler, Mercedes Benz, Nissan, Porsche and Toyota all in with full Werks efforts……..with Audi on the horizon……it all looked sooo good.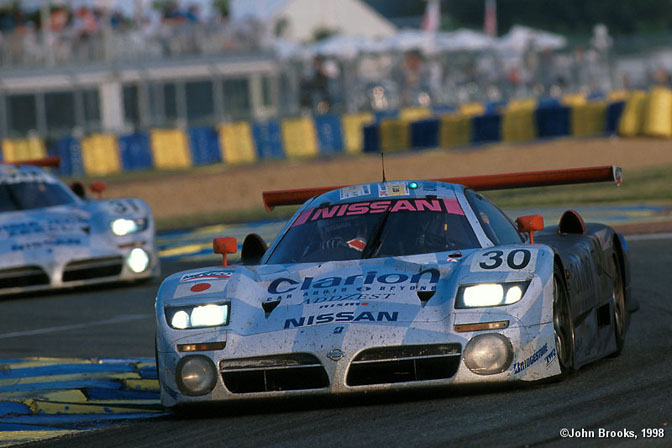 The race itself was another classic with more twists and lines in the plot than a whole season of The West Wing.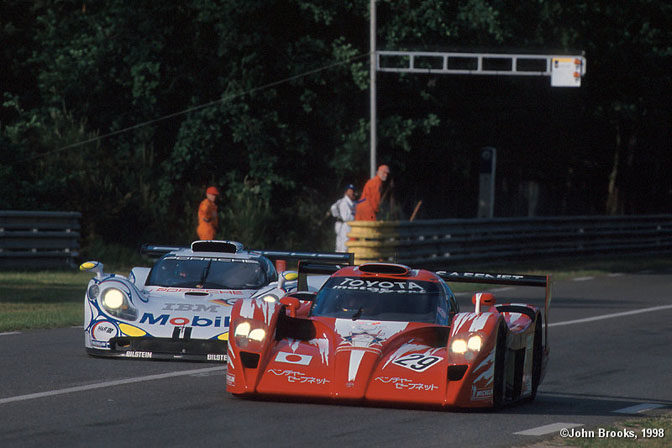 Total failure of BMW and Mercedes efforts early on left the race to the flag as a contest between Porsche and Toyota. Weissach's boys taking victory as a totally appropriate way of celebrating the 50th birthday of the world's greatest sportscar manufacturer.
The following year, flying Mercedes, the lure of Formula One for Toyota and economic woes for Nissan ensured that the promise of 1998 turned to dust.
On the positive side Audi arrived and has gone on to underpin the sport at the top level every since.
Now they face their greatest challenge in the 24 Hours with more opposition on the way……….will history repeat itself or will we move onto a bright future?
Only time will tell…………..
As ever the 1998 edition of Les Vingt Quatre Heures du Mans was full of colour……….here are a few snaps.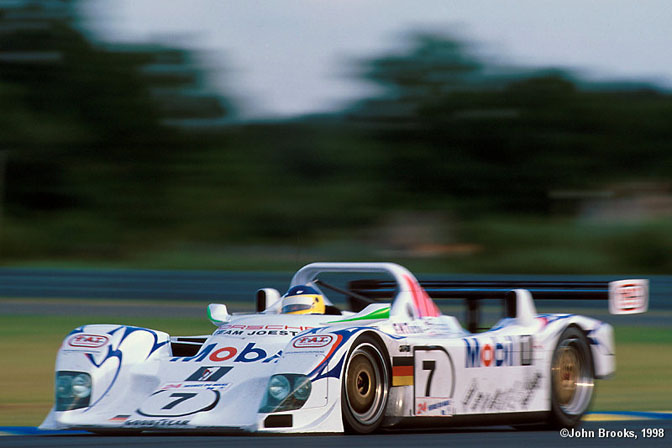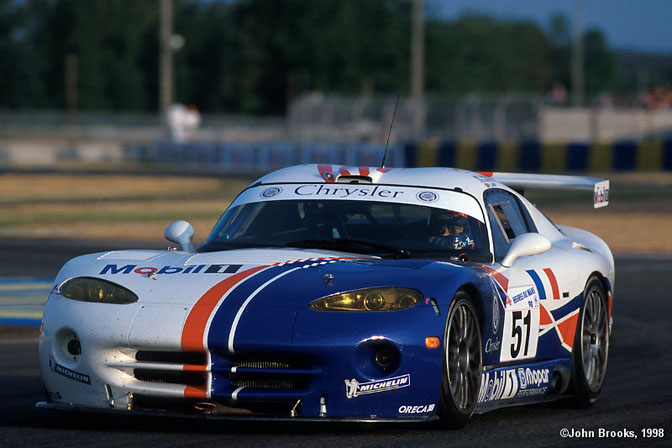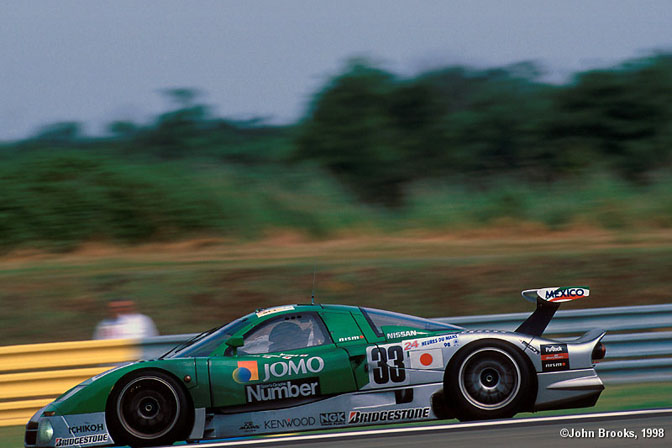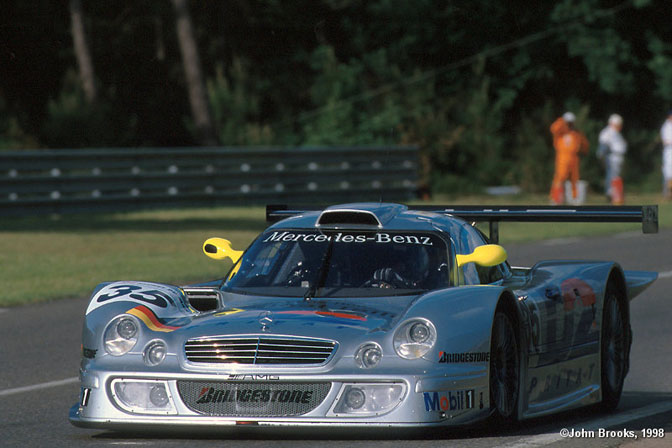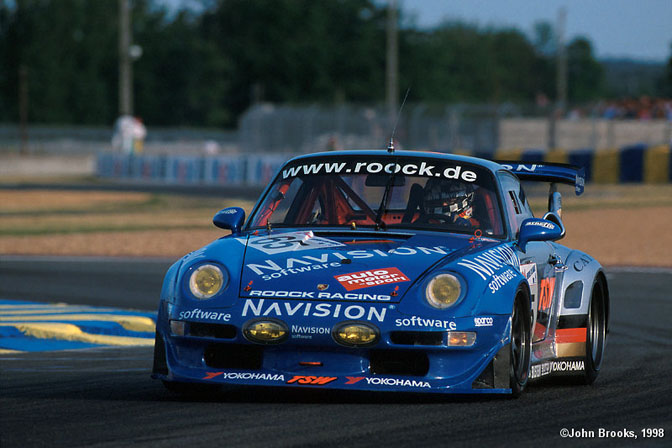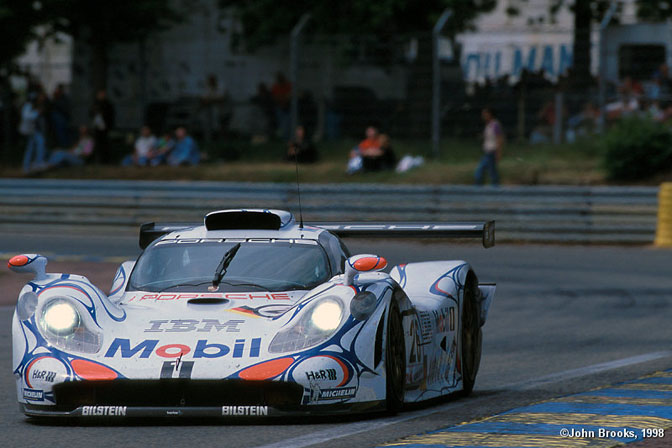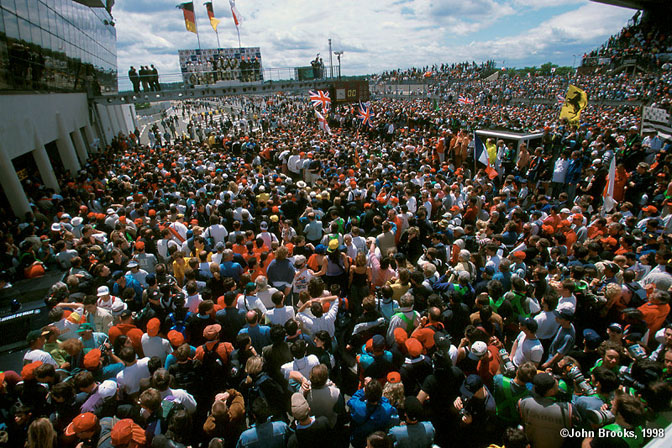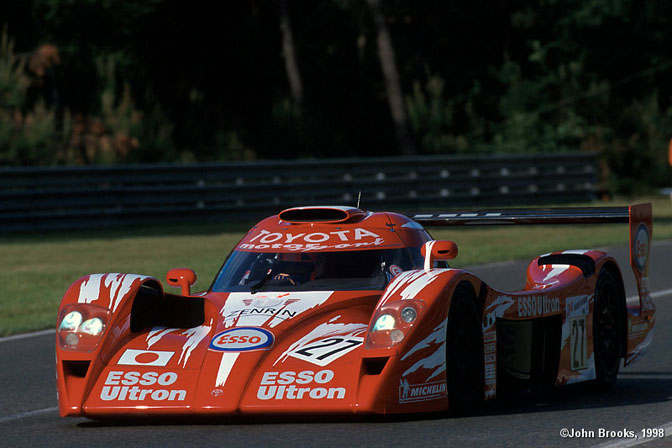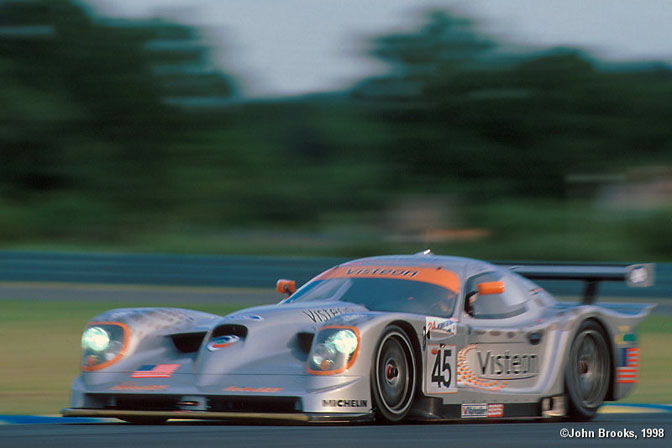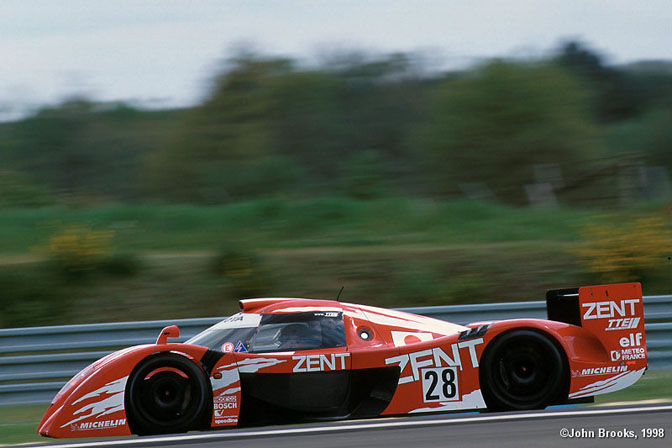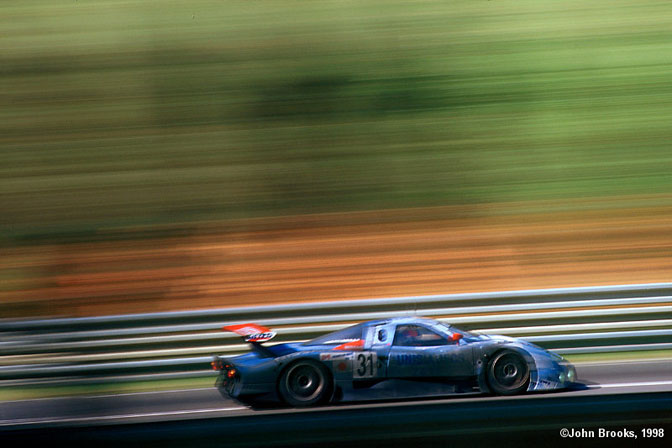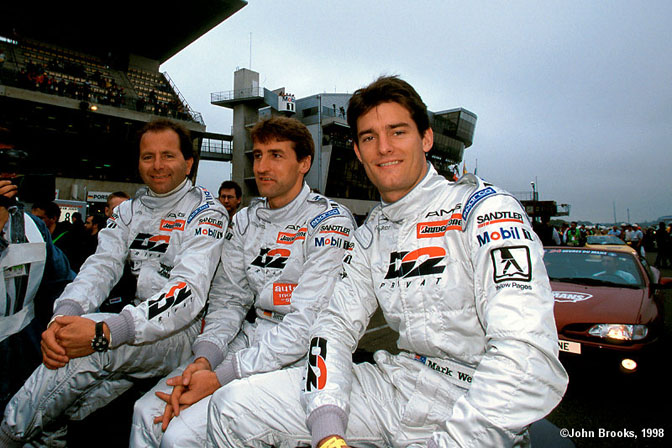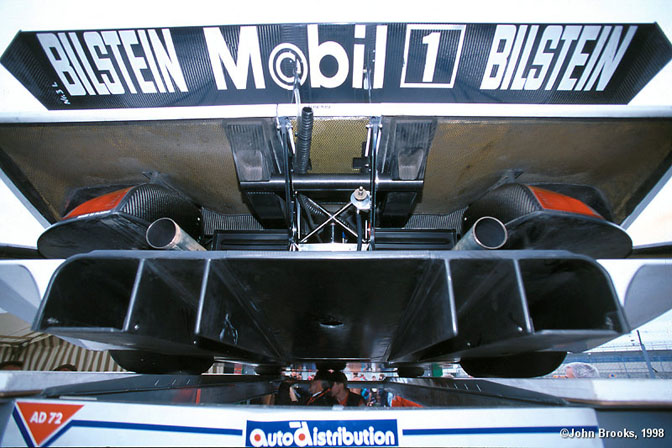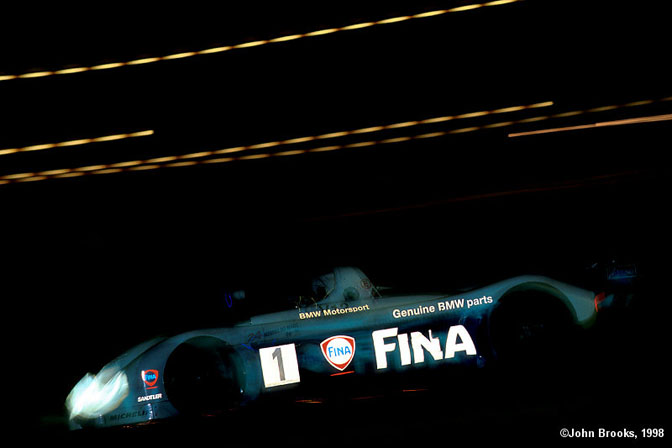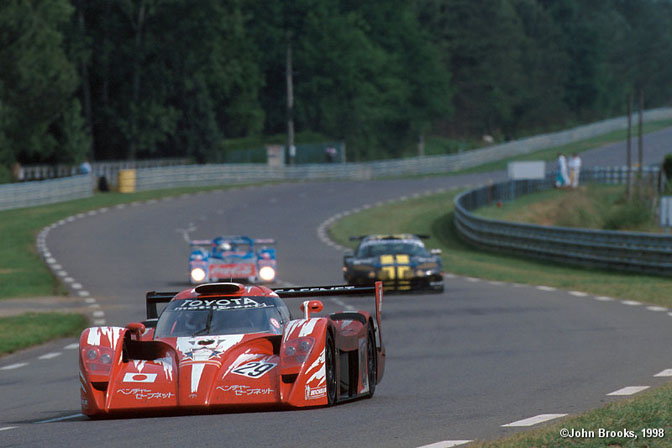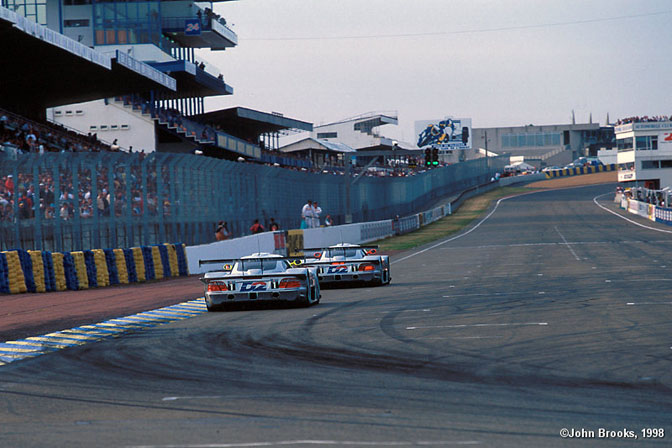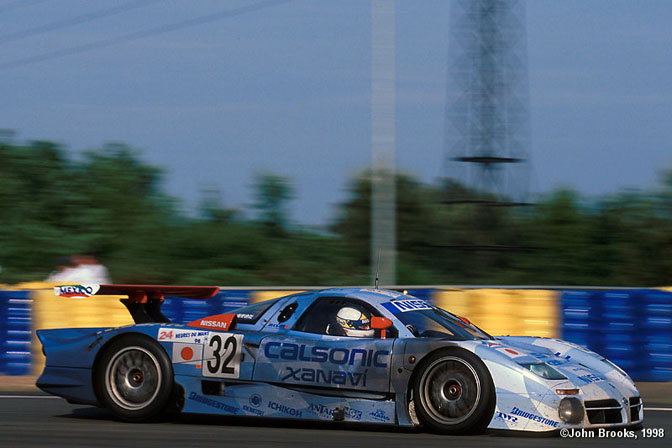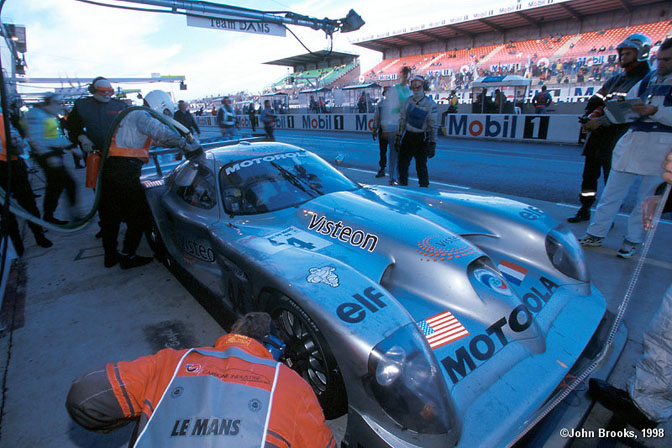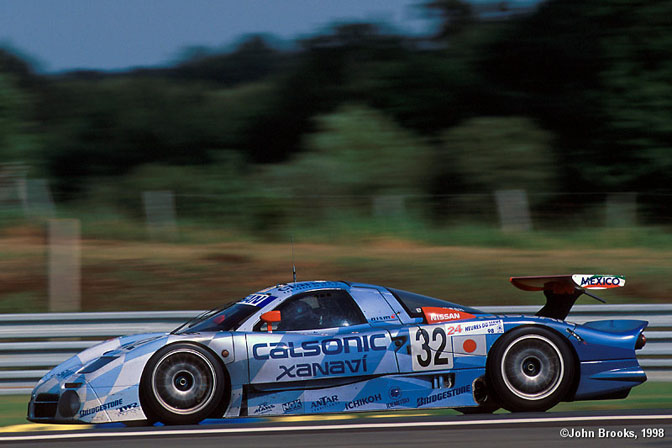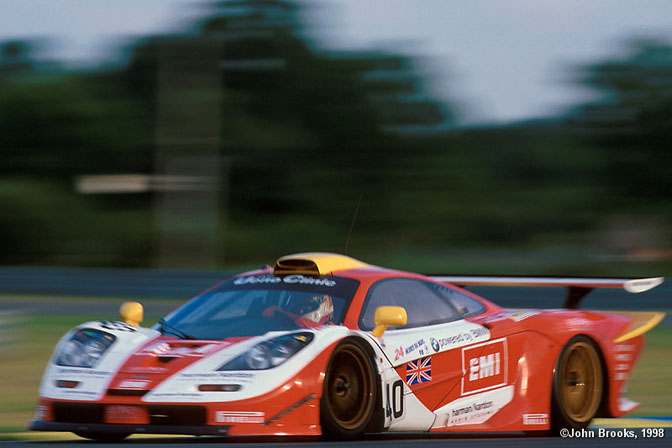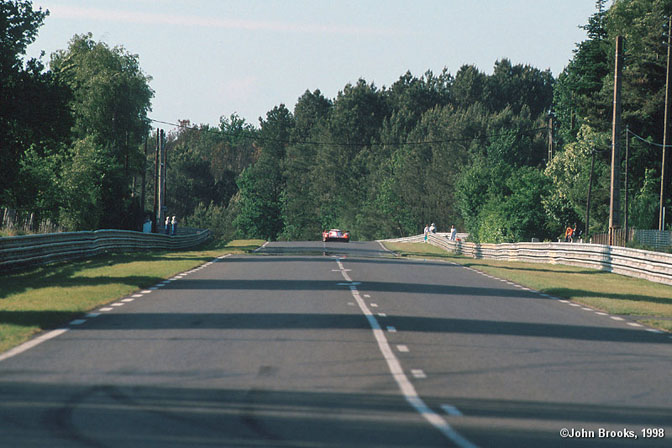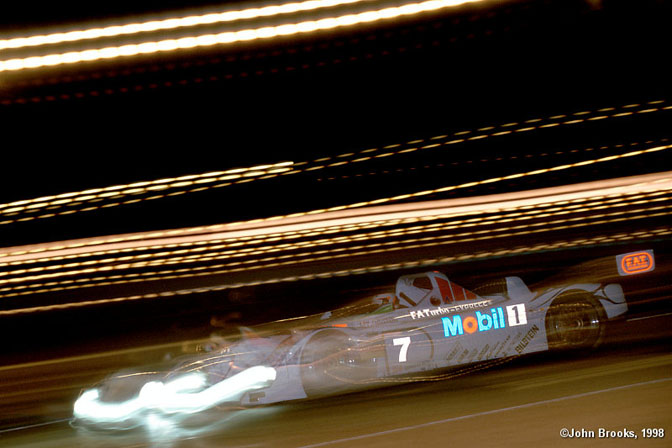 -John Brooks