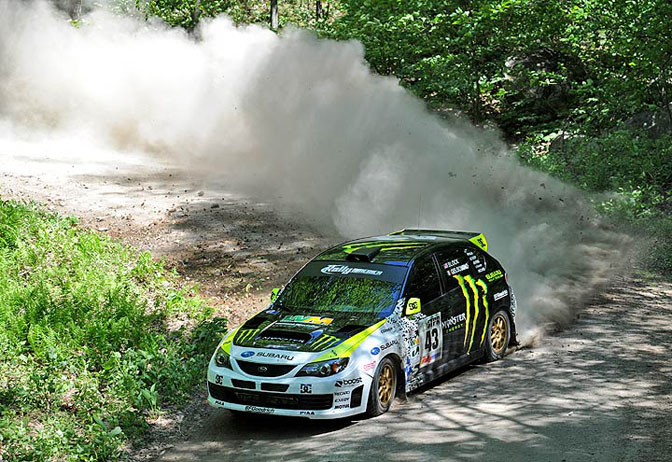 During the fifth round of Rally America, Team Subaru debuted their new 2008 Impreza driven by Travis Pastrana and Ken Block. They both race for the Subaru Rally Team USA.
The fifth round was held on the Susquehannock Trail in Pennsylvania, the following pictures are from that rally. Ken Block was able to finish the race but Pastrana suffered from damage to the car and had to give up.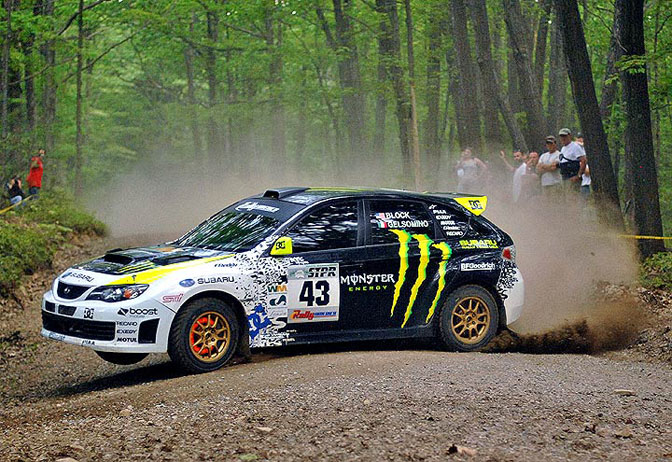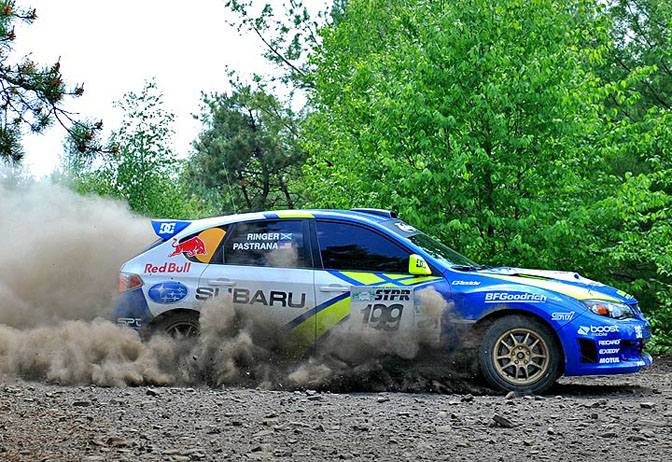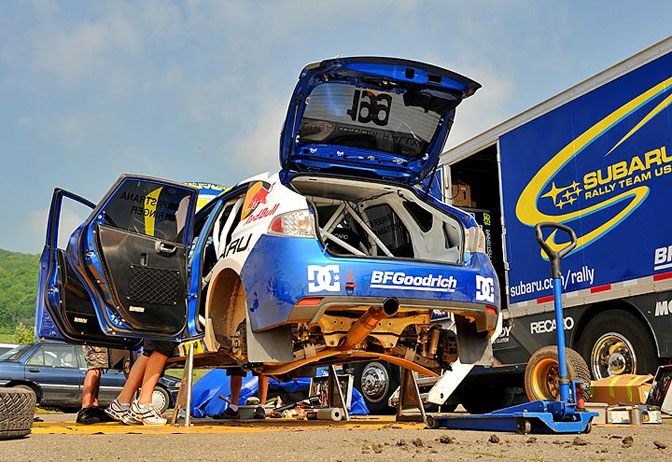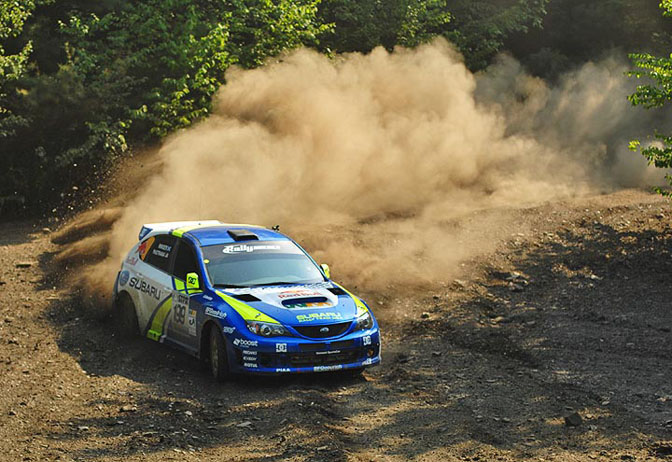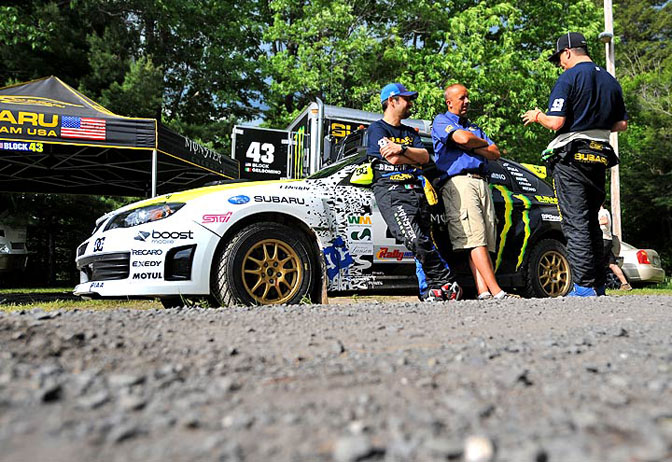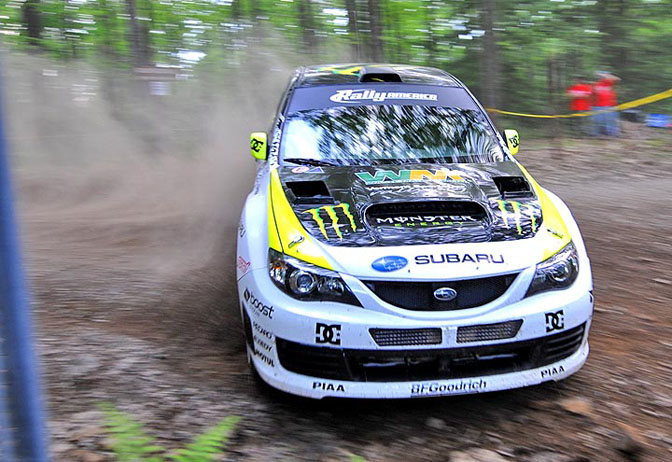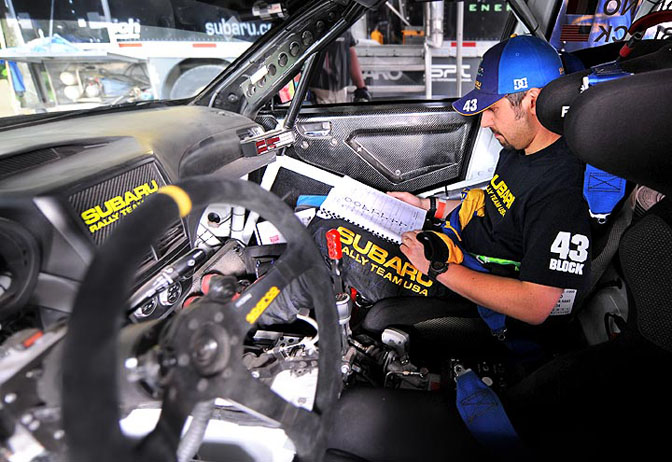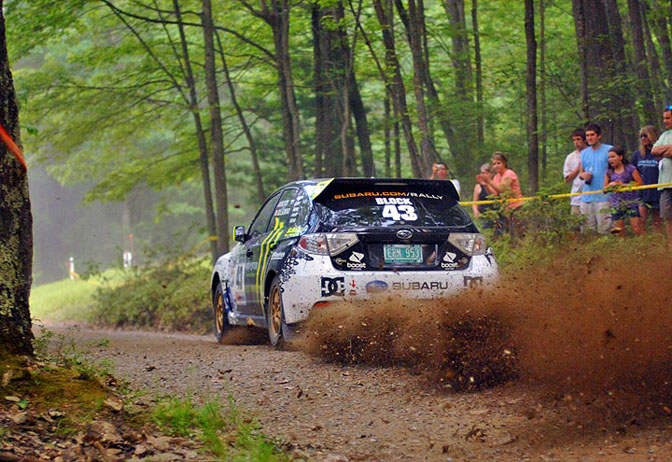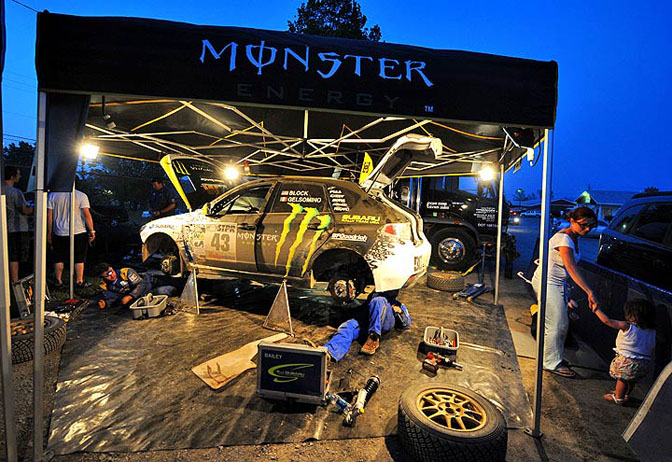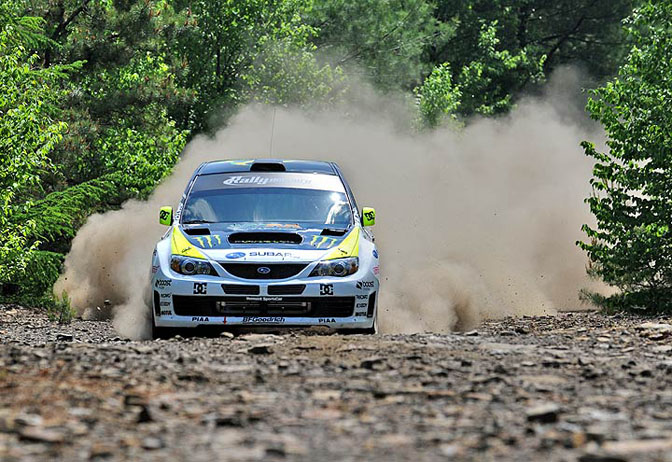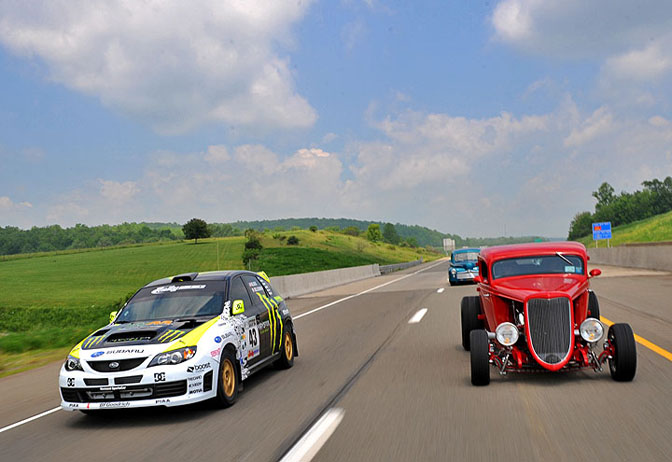 How cool is this last shot? The drivers and cars have to drive from stage to stage on the public roads. For more info on the Subaru Rally team or Rally America check out the following links.