I have a lot of car magazines. A lot. In my bedroom, in my bathroom, on the back seat of my car, in my trunk, on top of my desk, and even on top of my TV. In my living room, I have bookshelves and actual retail magazine racks that are home to car magazines from the USA, Japan, UK, Australia, and different parts of Europe. The most cherished magazines in my collection deal with the subject of AE86s, vintage Toyotas, or vintage Japanese cars in general.
So imagine how happy I was to see the first issue of Japanese Nostalgic Car Magazine sitting in my mailbox! Ben and Dan Hsu, brothers with a driving passion for vintage Japanese cars finally made their dreams a reality with the Spring 2008 release of their magazine's premiere issue.
When I congratulated Ben on the first issue of the magazine, he pointed out, "We really couldn't have made it happen without help from our friends from North America and Australia. They believed in the magazine so much, they volunteered their time to work on this project for free!"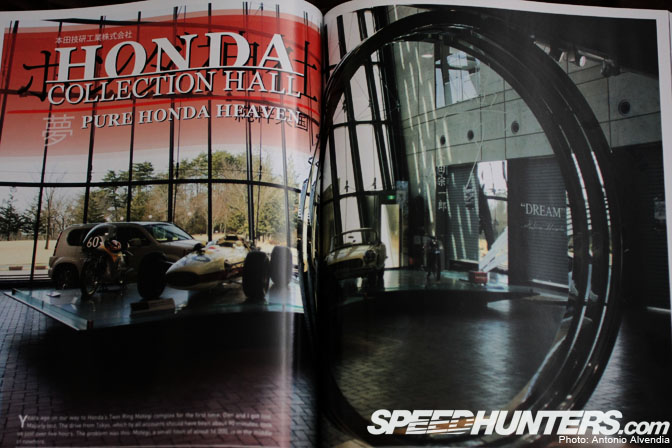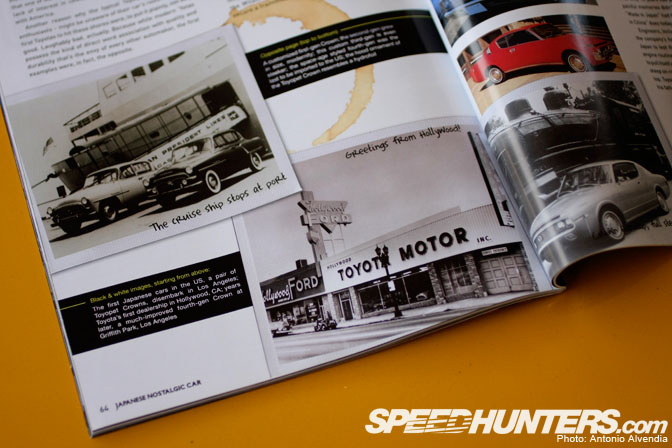 Thumbing through the pages of this magazine, I can't stress enough how interesting the content is! They have feature articles of course; my favorites included the story about Carroll Shelby's fully restored Toyota 2000GT SCCA race car, the Mazda Rotary engine 40th anniversary article, and my absolute favorite story – the story of Toyota's early years in the United States, complete with old photos from the Toyota archives!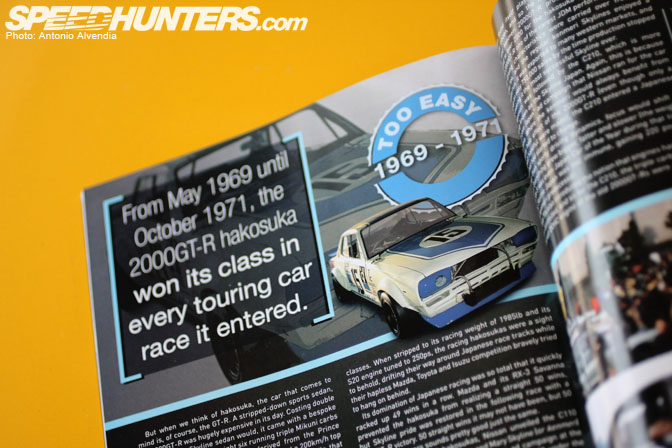 Oh and let's not forget… KPGC10 Nissan Skyline fans (Ahem! Stop calling it a C10 Skyline!) will love the "50 Years of Nissan Skylines" story! Even though I consider myself well versed when it
comes to vintage Japanese cars, I learned sooo much about all aspects of the subject matter they wrote about!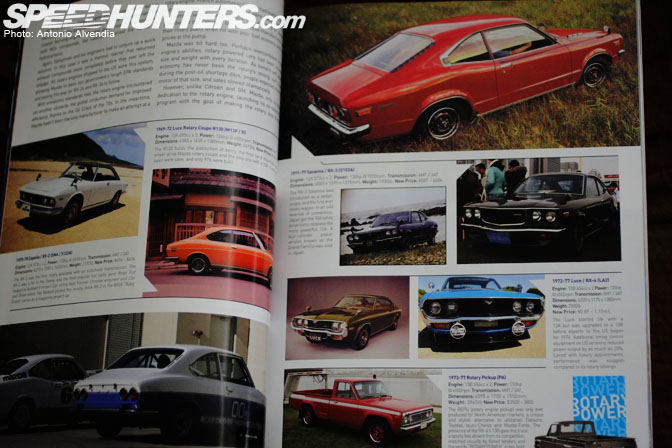 Check out this in depth, intelligent story about the history of Mazda and the rotary engine. These guys really did their homework. Keep an eye out for Japanese
Nostalgic Car Magazine. For those who didn't stop by the Japanese Nostalgic Car Magazine booth at the Second Annual Motoring J Style show, please make sure to go to www.japanesenostalgiccar.com to sign up for a subscription! You'll be glad you did!
-Antonio Alvendia