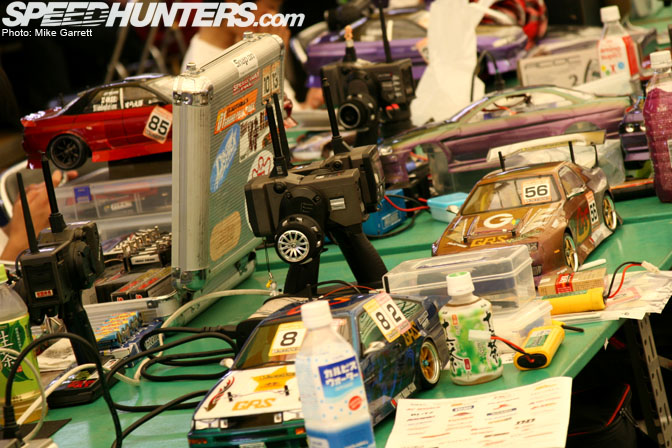 I guess I live in a pretty good part of Japan. Rent is cheap, Tokyo is less than an hour away, and there are plenty of car-related things to see and do. Besides the nearby Tsukuba Circuit and Mt. Tsukuba's mountain roads, Tsukuba city is also home to the Yatabe Arena AKA the capital of radio control drifting. Now I am far from knowledgeable about RC cars and my only exposure to RC drifting has been demos at real drift events, but I wanted to know a little more about this growing hobby.
Seeing as how the Yatabe Arena is just a short drive away from me, this past Saturday I headed out to have a look at round 19 of the Yokomo Drift Meeting series. Since Yokomo is the leading maker of RC drift cars, it is natural that they host these events to promote the hobby and their cars. The event drew a wide reange of people from hardcore RC drifters and car builders and pro D1 (real) drivers to kids out to enjoy their hobby.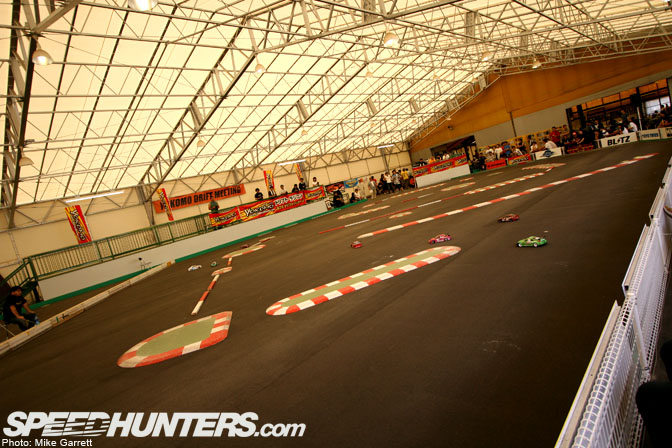 Here is the course that the event is held on. I guess this is the only drift event where spectators can sit within a couple inches of the cars! Like I said earlier, I don't know a lot about the RC scene, but there is no doubt that the Yatabe is a world class facility. There are a few HUGE paved courses and a large off road course as well as specialty courses for RC rock crawling etc. Yatabe draws RC fans and drivers from all over Japan and even from other countries. Pretty cool.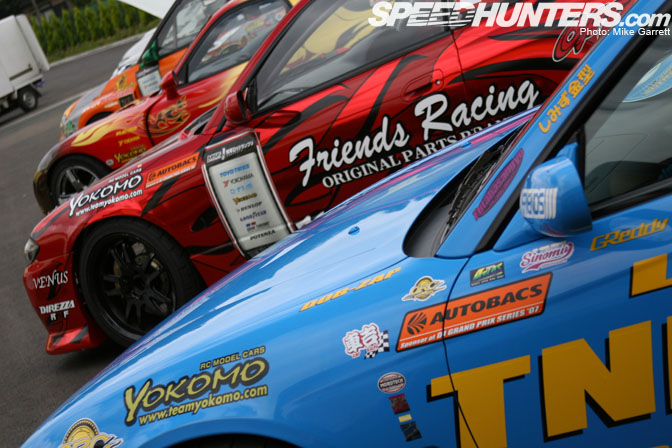 Besides all the scale drift cars, there were several real drift machines and demo cars on display.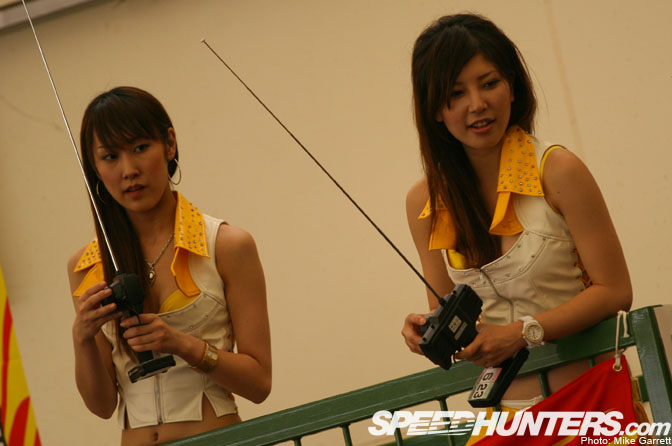 Everyone was getting in on the action, even the Yokomo gals. I think they would school me at RC drifting…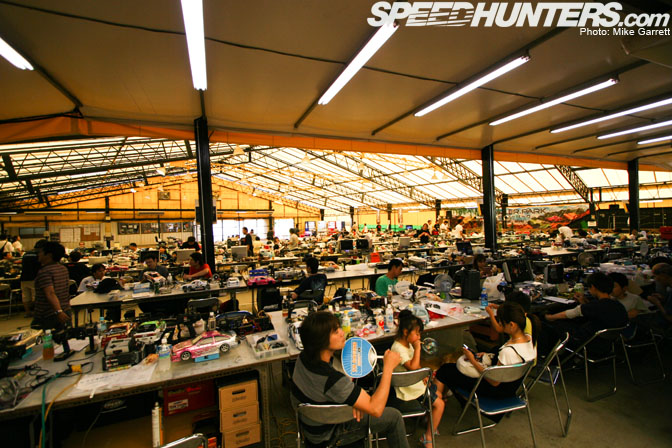 Here is the "pit" area at Yatabe. As you can see the event draws TONS of participants. Most people were dodging the heat by sitting under the misters or using handheld fans like the guy in the photo.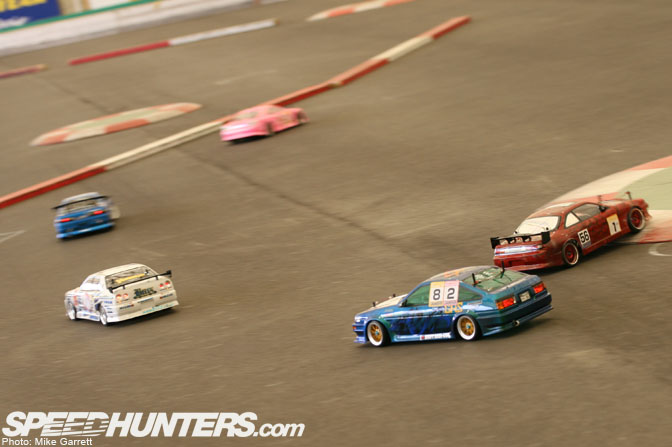 Here some of the competitors take to the course during a practice session. Not sure what's happening with the red S14.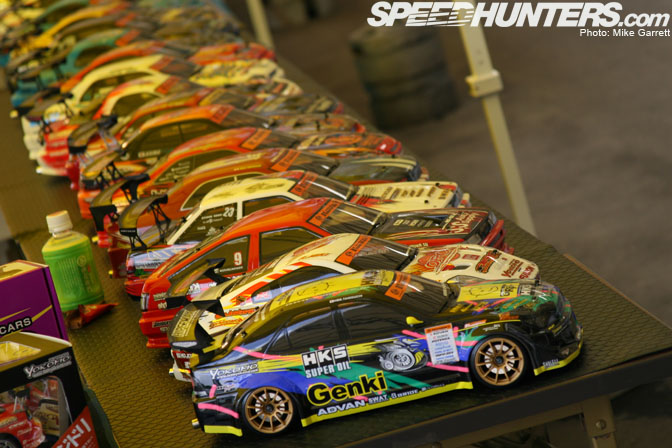 Tons of D1GP replicas lined up in the Yokomo booth. The original livery on the HKS Altezza looked cool didn't it?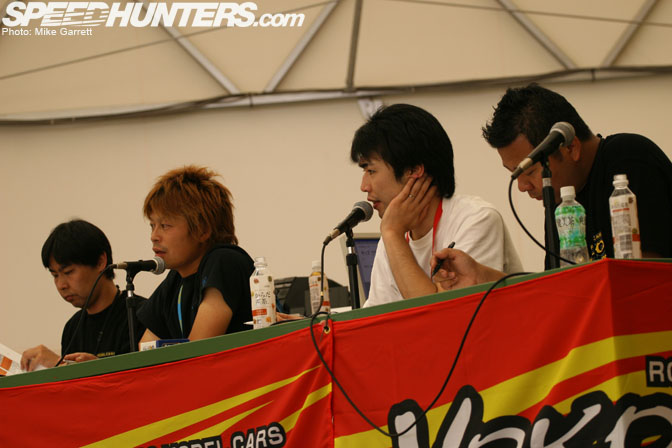 Just like real drifting, the competition is overseen by a full panel of judges. The pressure is on!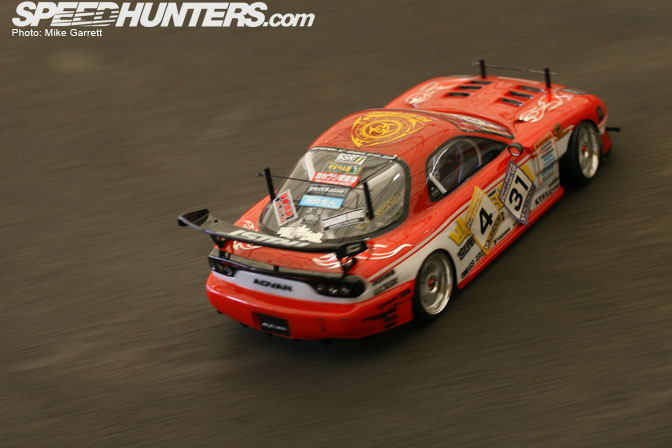 This FD looked pretty cool with all the tiny stickers on the rear window.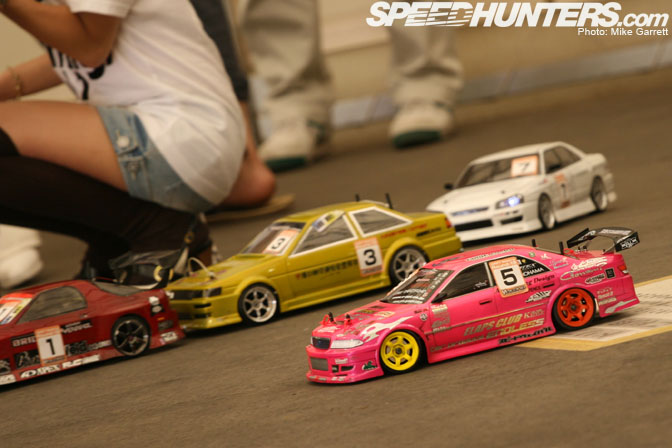 The pink JZX100 Mark II was one of my favorites. Nice color combo.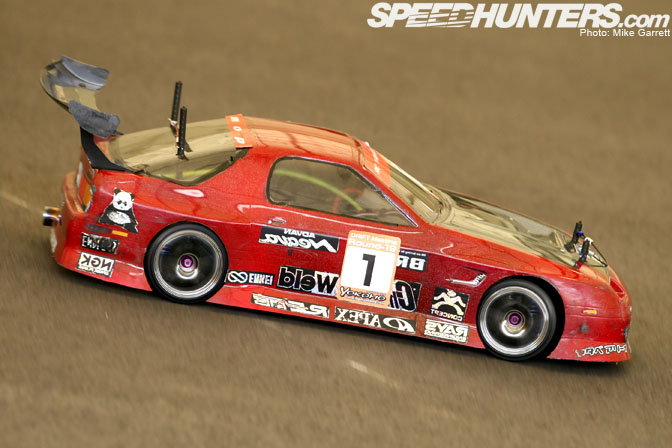 Man, taking action shots of RC cars is tough. They move toooo fast for their size. Luckily some of my shots came out OK.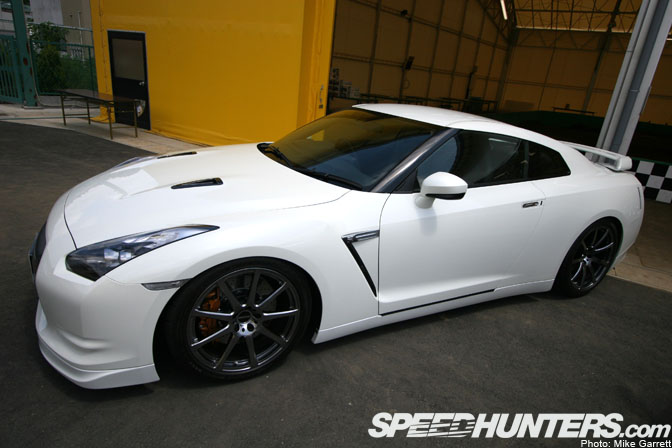 The Blitz R35 was one of the full scale cars on display. Looks cool with the white trim.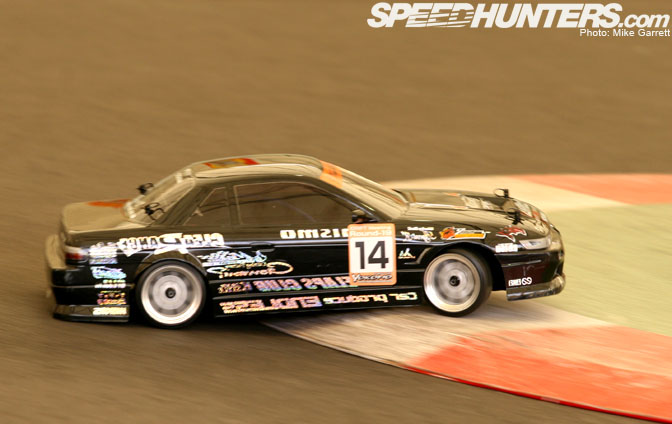 Nice replica of Naoto Suenaga's D1 Street Legal S13.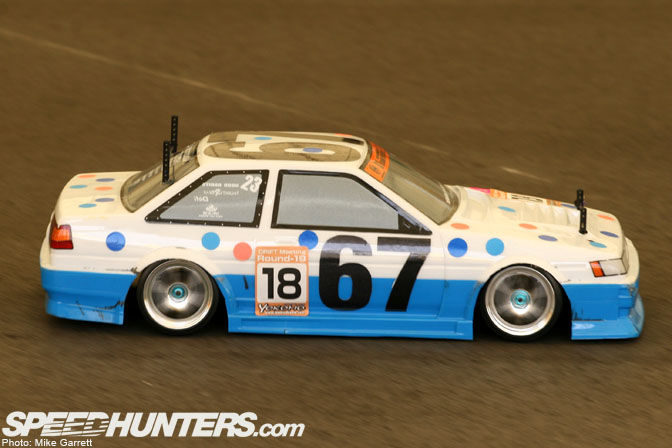 I like when people get creative with their RC cars. This one is a near perfect 1/10 scale recreation of the Soarer from the "Shakotan Boogie" movie and comic book series.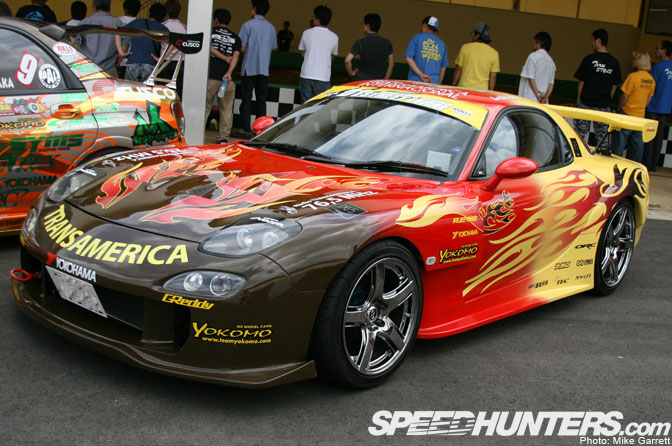 The RE Amemiya FD D1SL car was also on display. The livery is an interesting change from the standard Amemiya blue.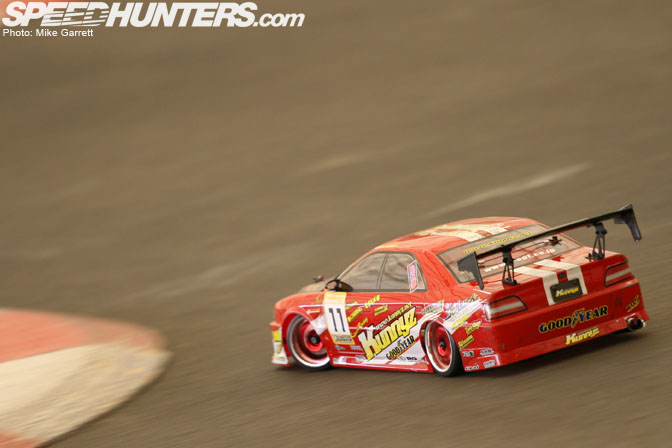 And to finish here's one last shot of a scale Kunny'z JZX100 Chaser.
-Mike Garrett