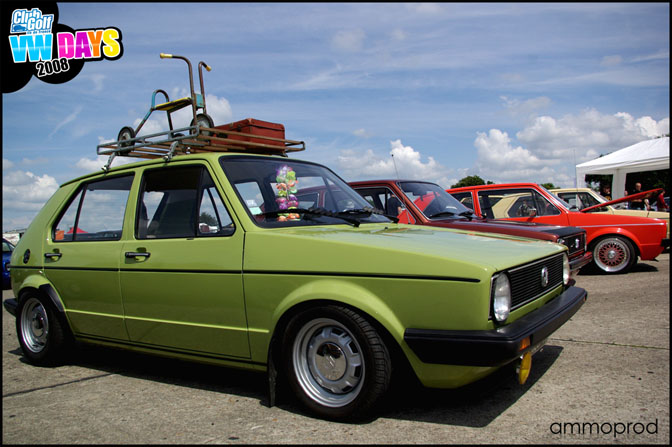 We got an email from a fellow Speedhunter that lives in France, he showed us some pictures of an event in France. It was all about the freshest and coolest V dubs from France and surrounding countries like Belgium. They call it the VW Days 2008, here's a small impression.
The car you see above is a typical European build Golf Type 1. The baggage rack on top of the car is something new, suddenly you see all types of cars with a baggage rack with nostalgic stuff in it. I kinda like it, the only problem I have is that everybody is doing the same thing. Try to be innovative and different.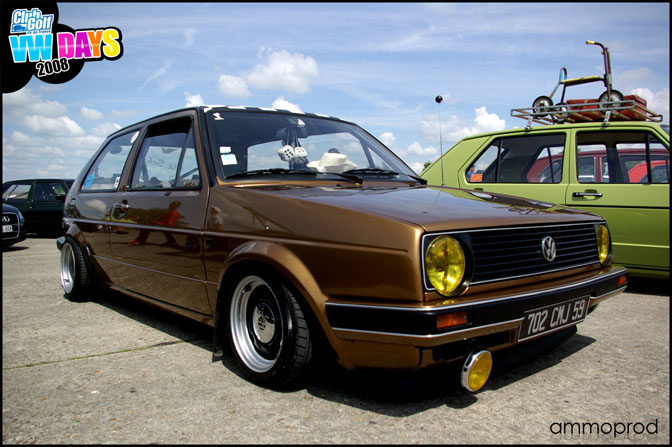 A clean MK2 with another popular trend, you can just see the checkered flag painting on the roof. I really love the wheel fitment and color on this one.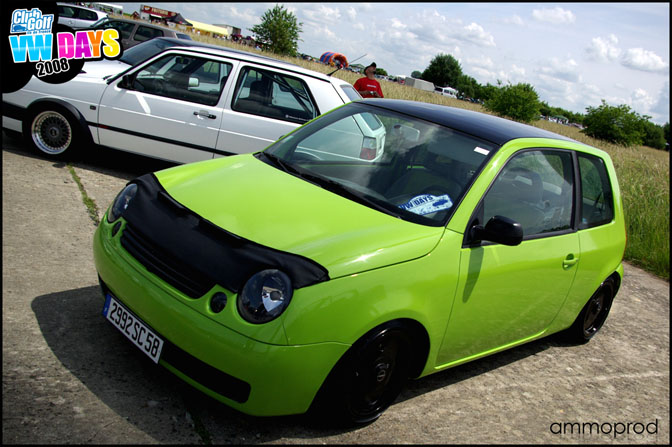 The car bra is mainly used to avoid rock chips on your car. But now it is even used as a car accessory. Lots of people have them custom build to fit the their modified front bumper for instance.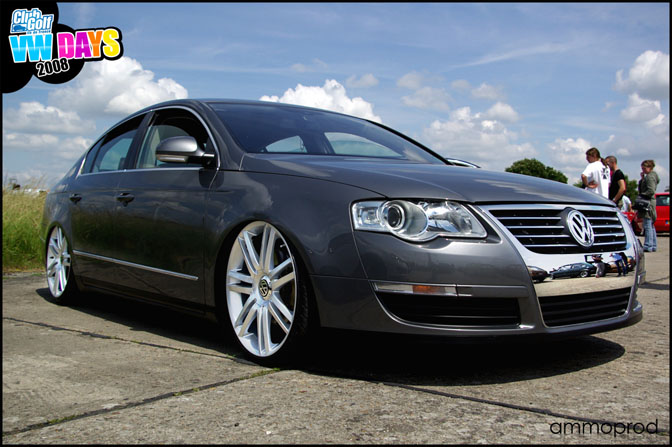 Standard looking VW Passat with Audi S8 rims, this is very popular amongst VW tuners. I have even seen Golf's with Bentley rims (VW owns Bentley).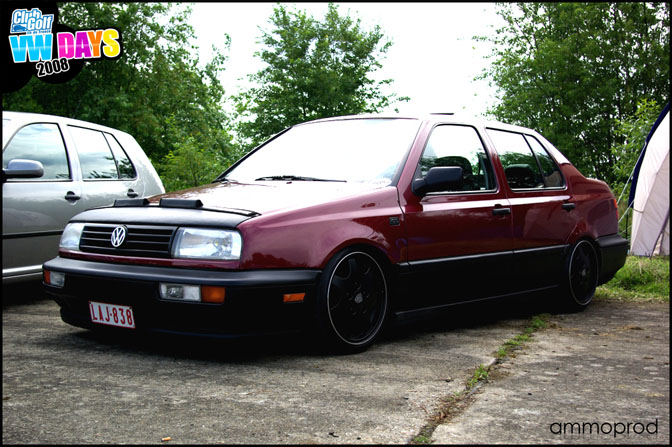 Here's another car with the car bra still fitted. This Jetta has come all the way from Belgium, it features Porsche rims and a two tone paint scheme in red and black.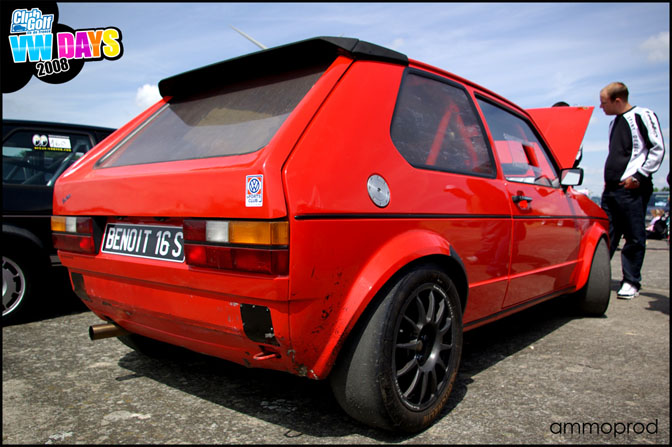 Here is my personal favorite. No show and all go with this red MK1, slicks, rollcage and a stripped out interior. Removing the bumpers on a MK1 is also very popular in Europe.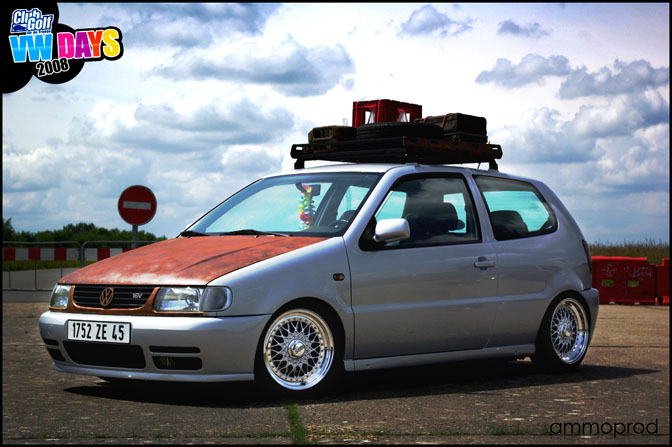 These ratrod type of cars are all the rage in Europe these days. They feature rusted hoods, small rims and an old school flavor. There are even cars with rusted holes and dents. It's just a whole new kind of VW tuning. This first one is faking it a bit with a painted hood that looks like it is rusted and the one below is taking it a bit too far for my liking.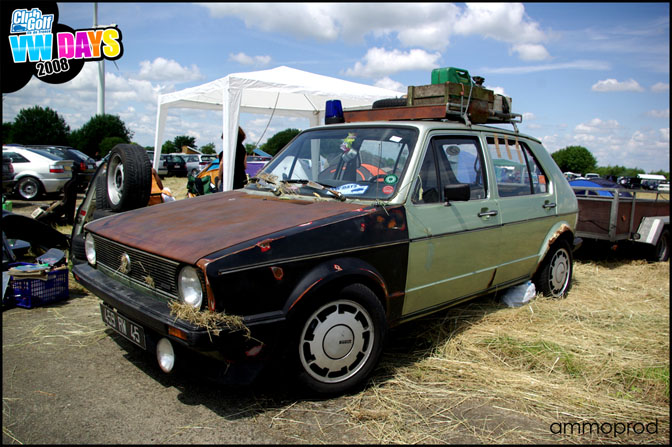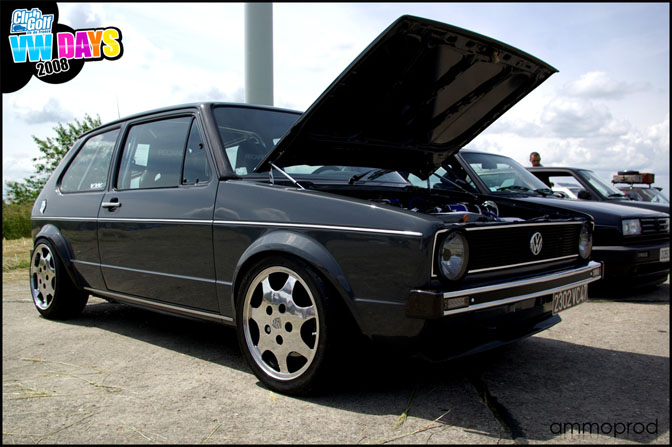 Can you tell I'm a fan of the MK1 Golf? Here is another fine example, clean and simple just the way I like it. A killer wheel fitment with some Porsche flavor and race inspired interior.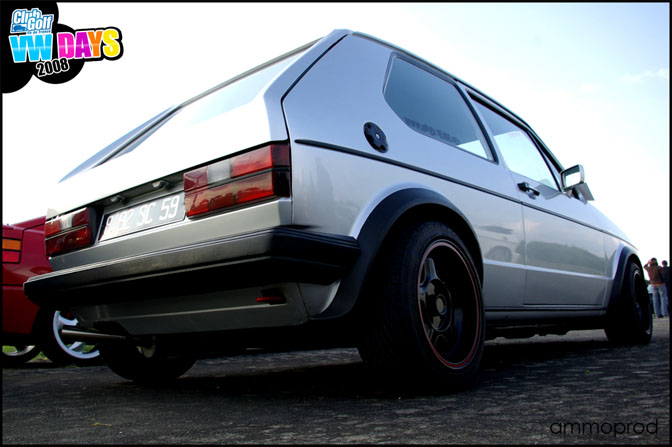 Okay one more, just because I like this shot.
Thanks to Ammo for providing us with these shots, you can see more from this event on his Flickr page here.
-Jeroen Willemsen