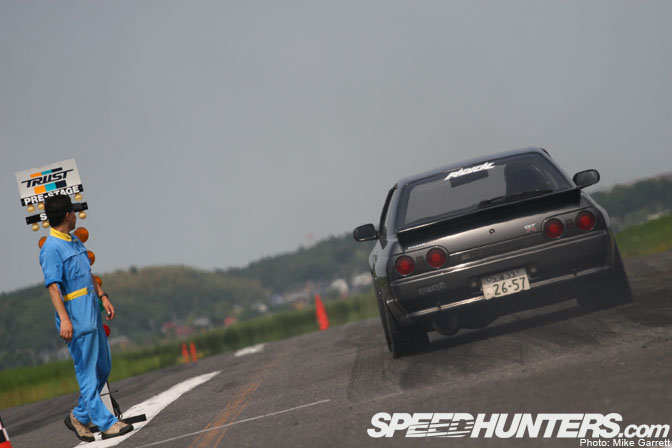 Given it's small size, Japan has a TON of racing circuits, but for fans of some good old fashioned drag racing action, the amount of drag strips in Japan is far less than their twisty counterparts. The Kanto area in particular lacks any real drag strip so most Kanto draggers have to travel all the way up to Sendai Highland in northern Japan's Miyagai Prefecture tp get their fix. Fortunately TRUST has come to the rescue with their Zeroyon drag racing events. "Zeroyon" is the Japanese term for 0-400 meter drag racing, a distance which spans just slightly less than a standard quarter mile.
The TRUST Zeroyon events are held not a drag strip, but at a small countryside airfield in Ryugasaki, Ibaraki Prefecture. It's kind of like how drag racing first started in the United States back in the postwar years. Ryugasaki is actually located a short distance from Narita International Airport, and from the strip you can watch the 747's turn in for their final approach to Narita. This weekend I headed out to Ryugasaki to have my first look at drag racing Japanese style.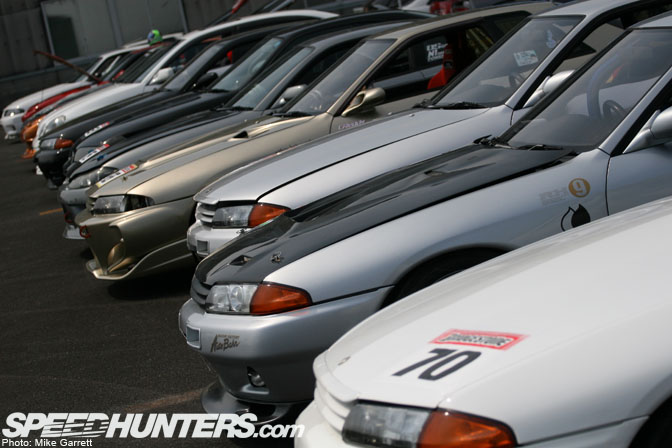 Early in the morning, the tarmac at the airstrip was filled high performance machines ready to do battle. When it comes to popular Japanese drag cars, the only three letters you need to know are "GT-R". Ok so GT-R's weren't the ONLY cars at event, but I'd say more than half of the cars were GT-R's of some sort. The BNR32 model in particular was the most popular by far.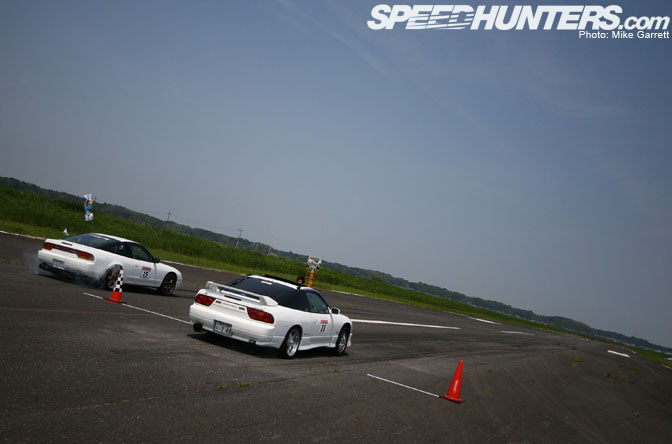 Normally the TRUST Zeroyon events feature a time attack with a full Christmas tree starting lights and timing devices, but for this event unfortunately was there was a problem with timing system. Instead of canceling the event, they simply turned it into a "street zeroyon" where a flagger was used and the cars simply ran heads up down to the end of the runway. It is for that reason that I don't have the 0-400 ET's for any of the cars. Nonetheless, the "street zeroyon" proved to be quite exciting to see.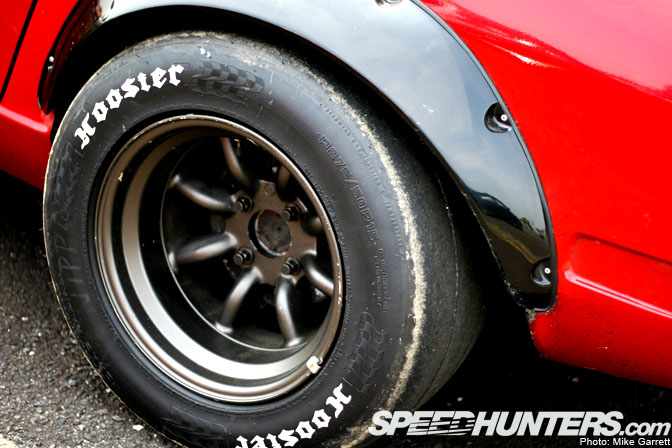 While sticky "S-tires" like the Advan A048 are the choice for circuit events, around here it's all about big, meaty Hoosier drag slicks.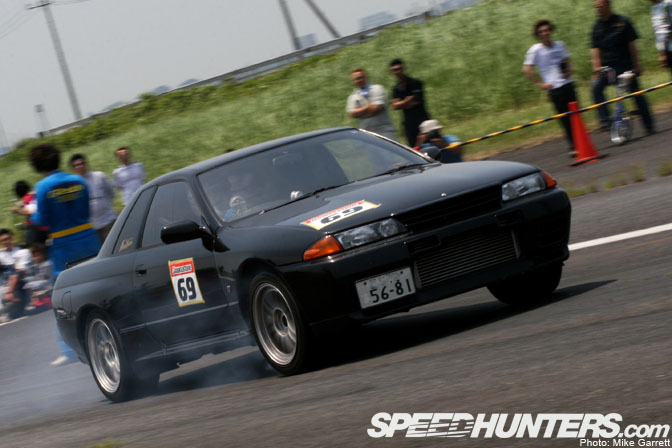 The cars driving in the event ranged from mildly modified street cars like this one…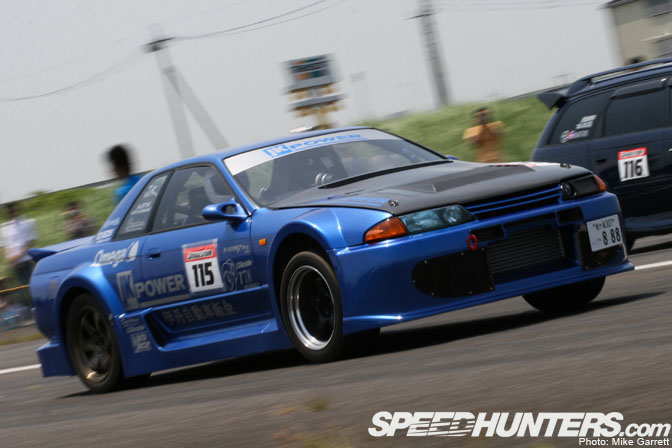 …to purpose built drag cars like this BNR32 from JK Power.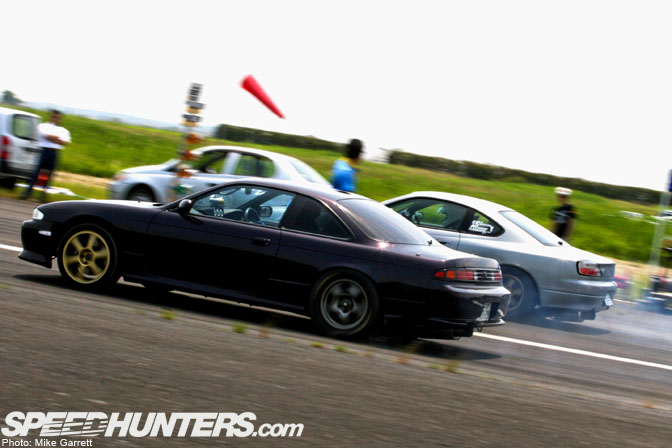 Besides the GT-R, the Silvia/180SX also gets a lot love from drag racers. This further shows its status as the most versatile tuning platform in Japan.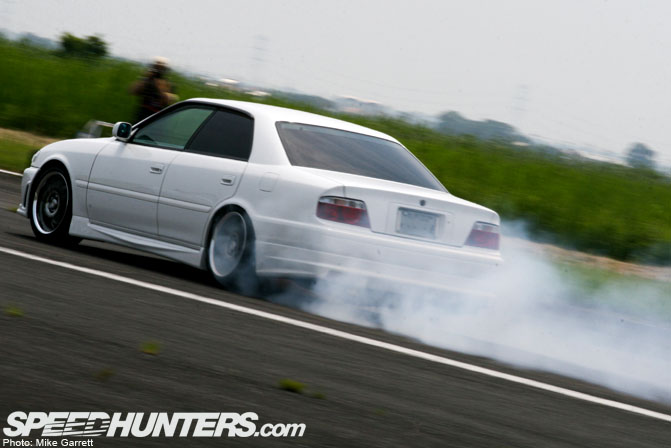 Big power Toyota cars like this JZX100 Chaser are also popular choices for drag racers in Japan. This was one of several JZX's driving in the event. Unlike drift and circuit events, automatic transmissions are a popular choice for these high power turbo machines.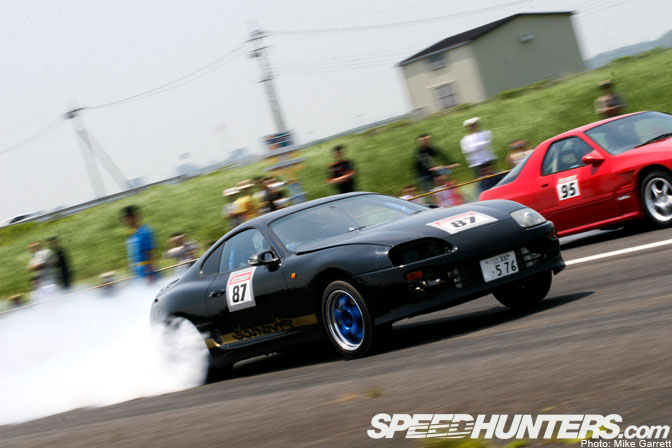 Of course you can't forget about the Supra. Both the JZA80 and the JZA70 models were well represented.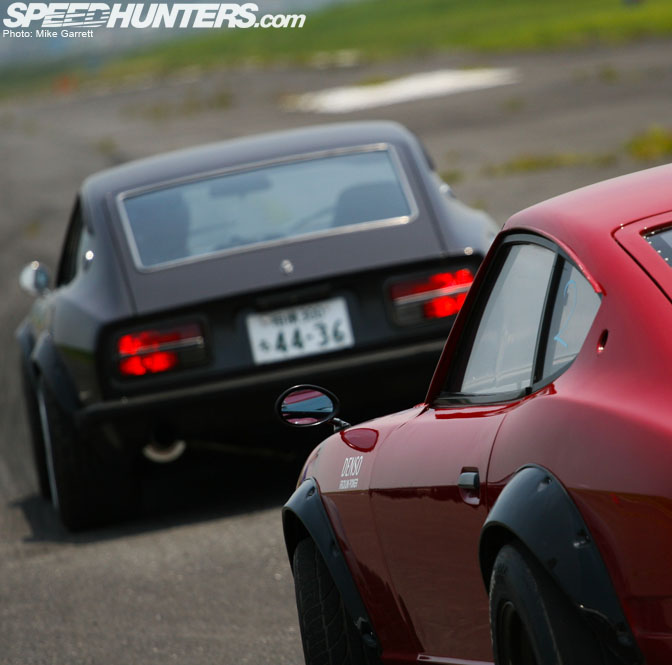 There was a good showing of nostalgic drag racers including a handful of S30Z's and one Hakosuka Skyline. They were all powered by heavily tuned NA L-series engines.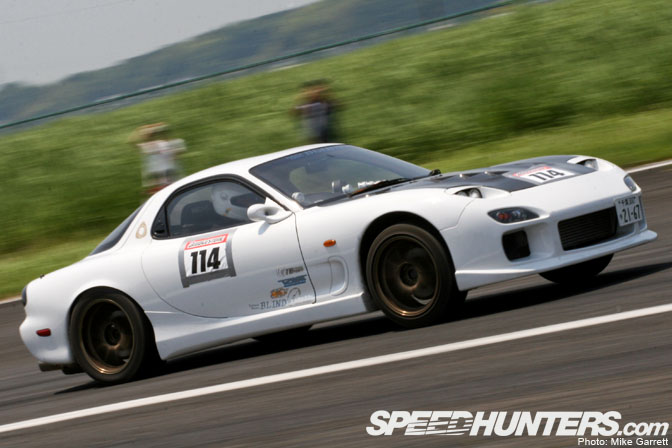 The rotary cars had a smaller showing than I expected, but this quick FD was representing the RE crowd well.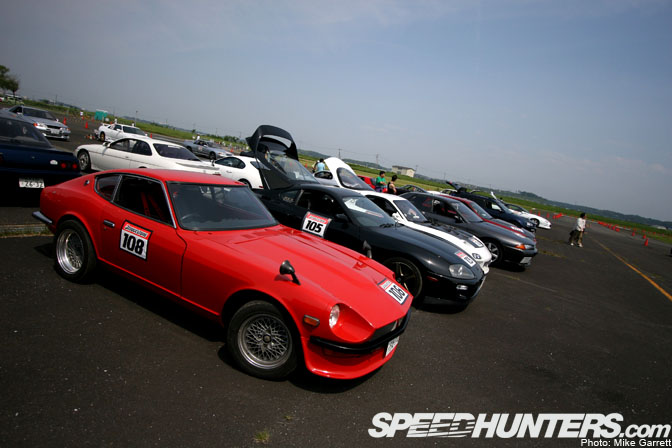 More cars lined up the pits.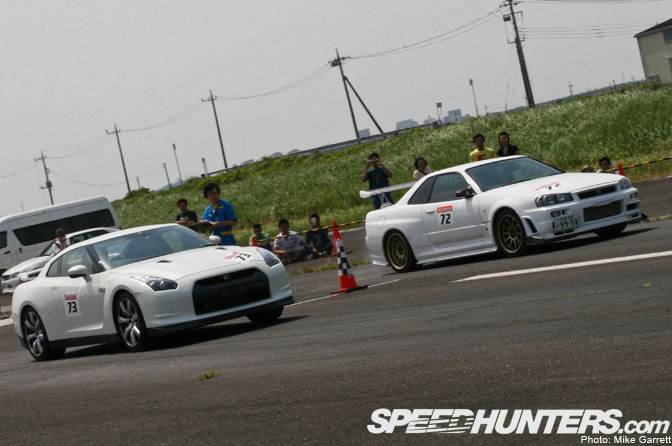 R35 and R34 battle for GT-R supremacy.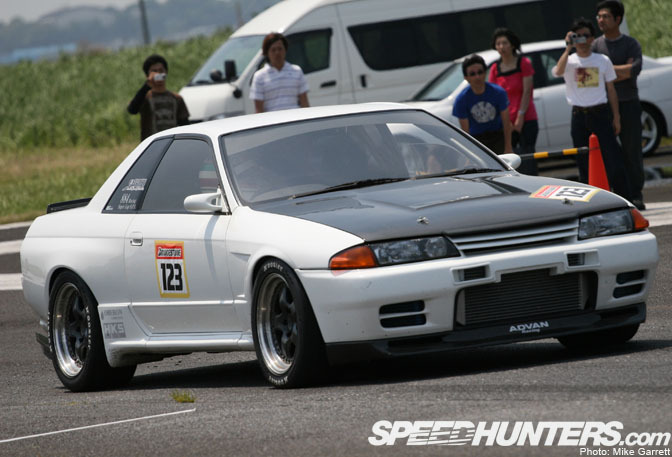 Tokkuri-san and the Garage Saurus crew have the drag scene on lock.
Now for some more photos-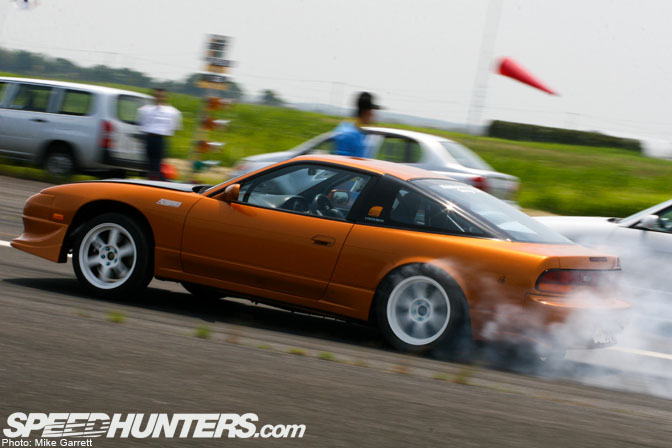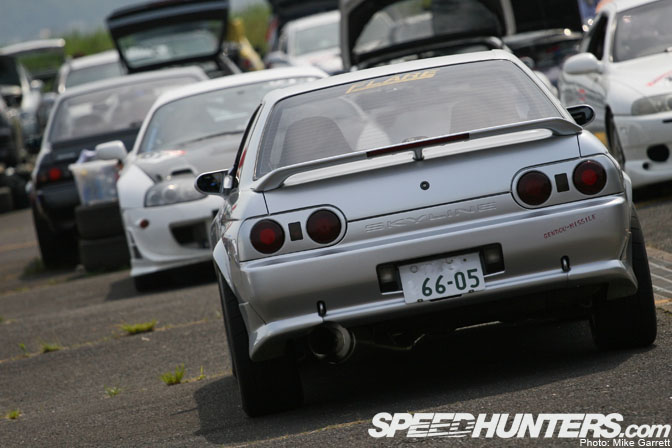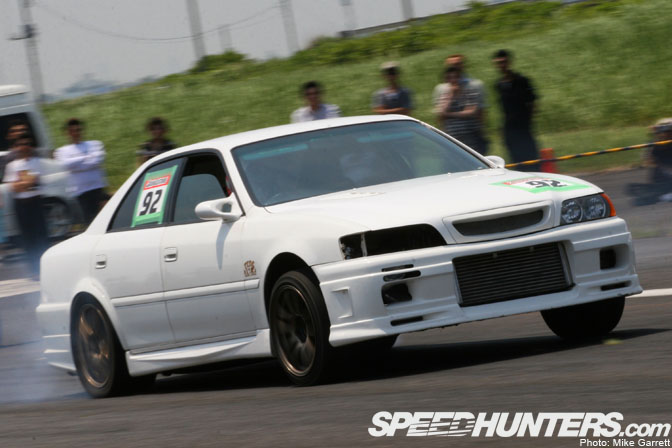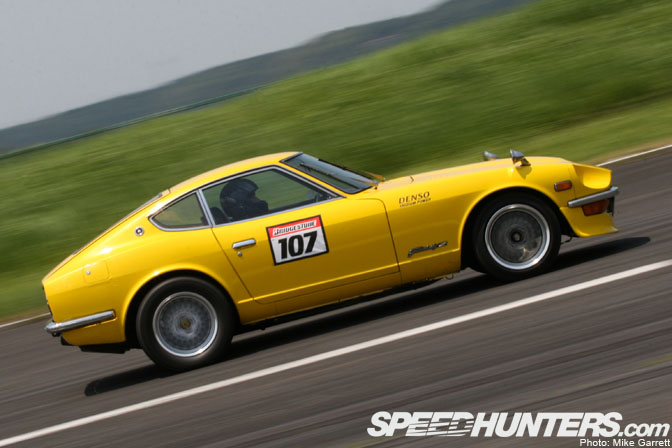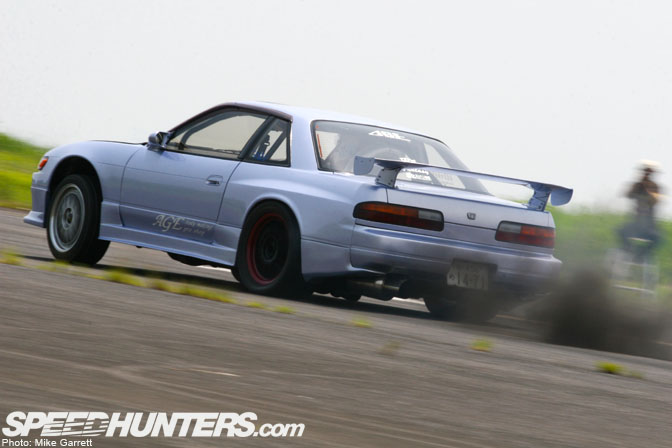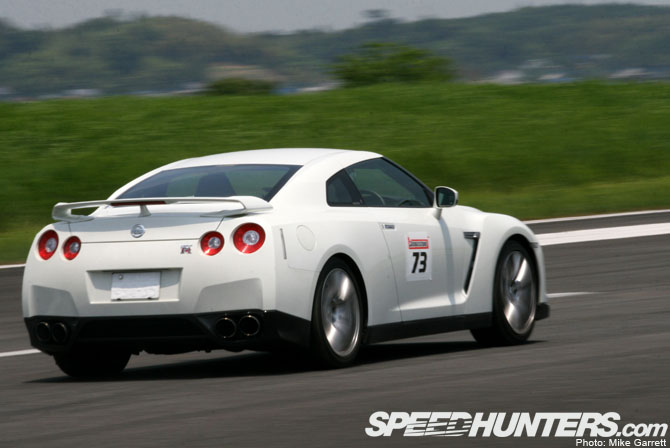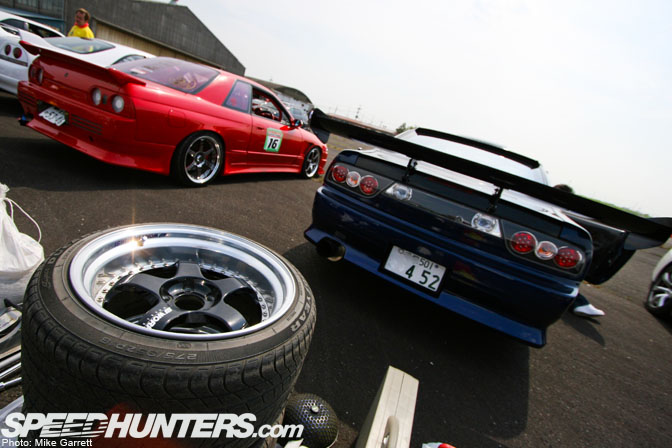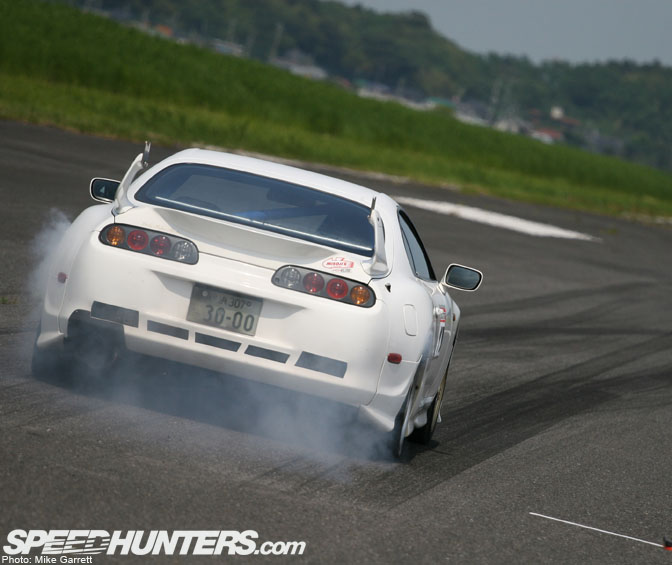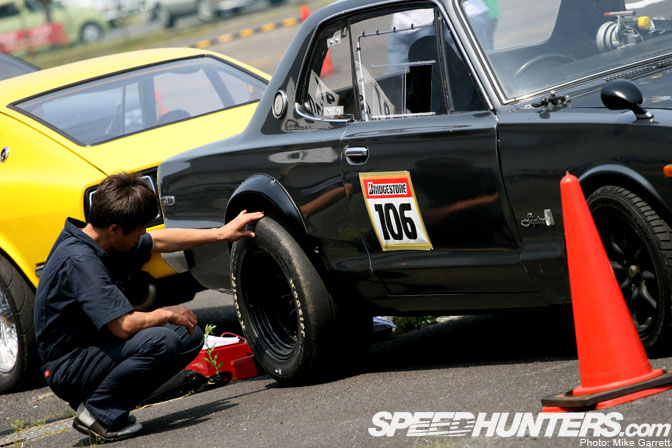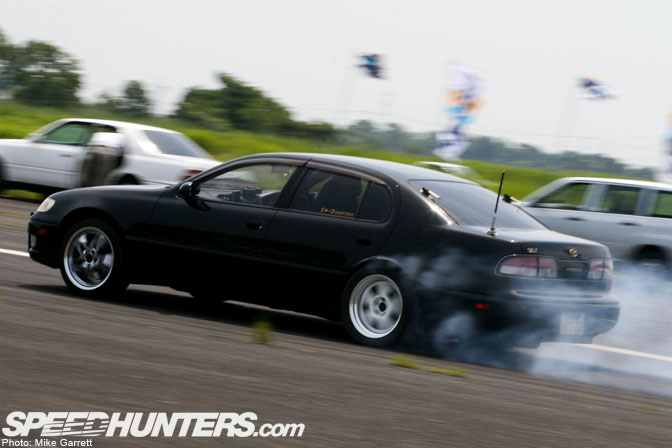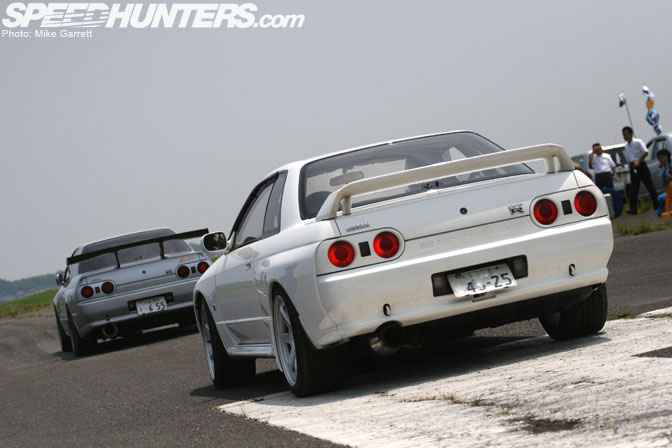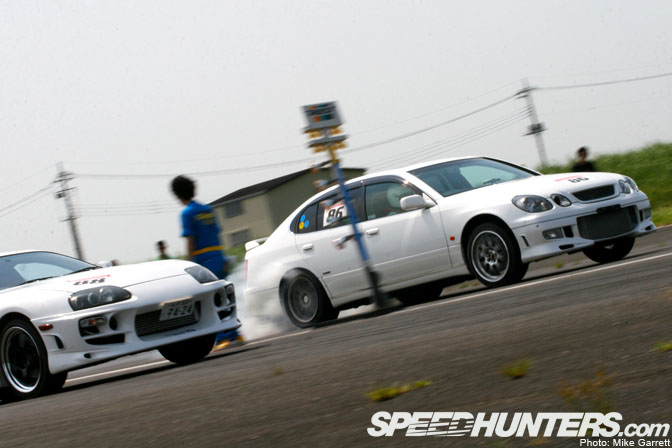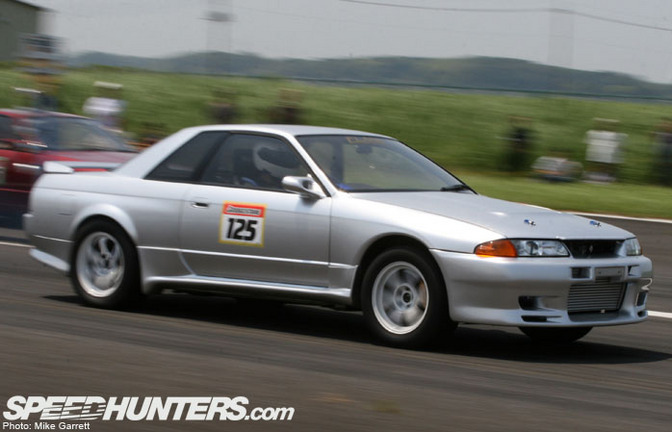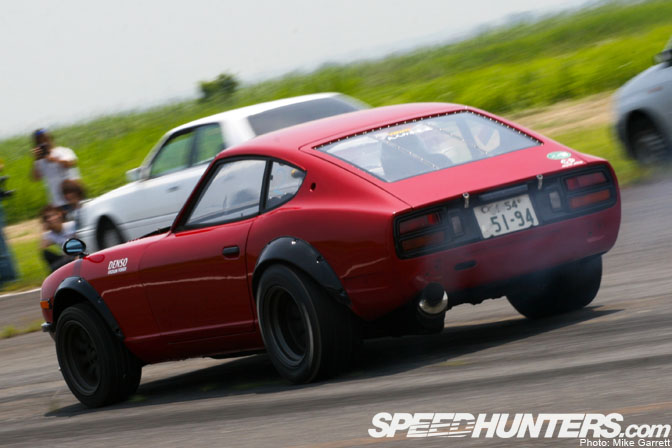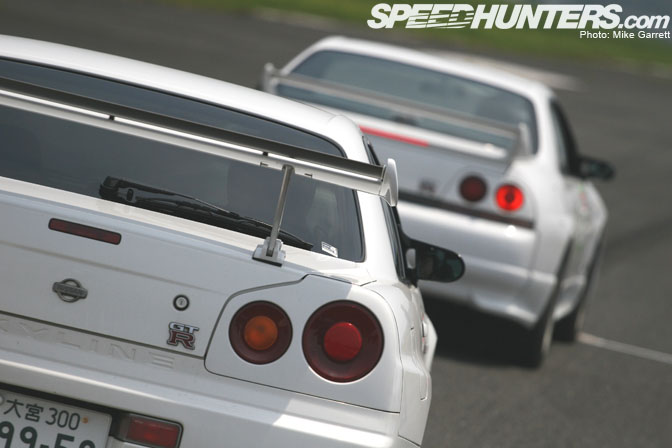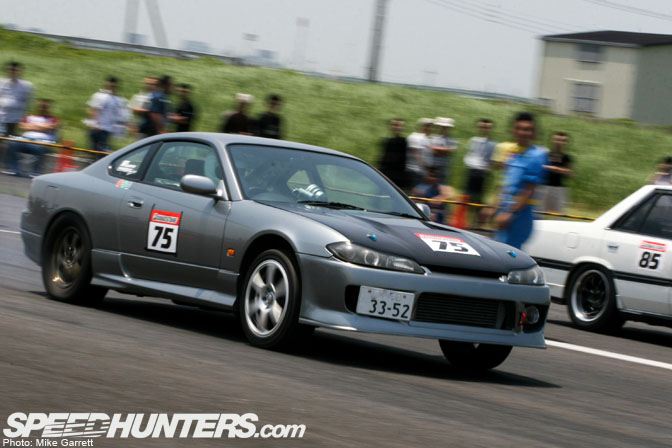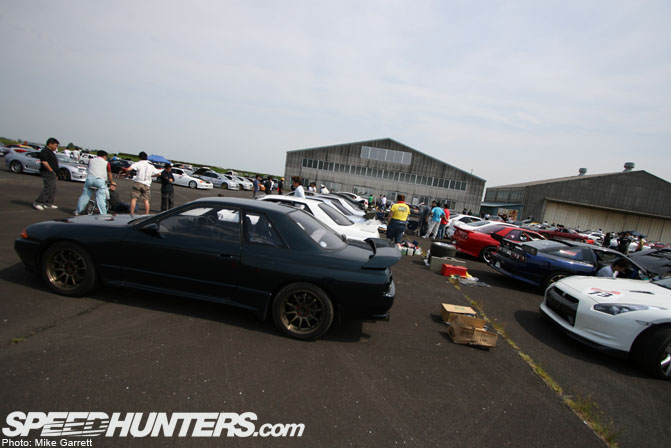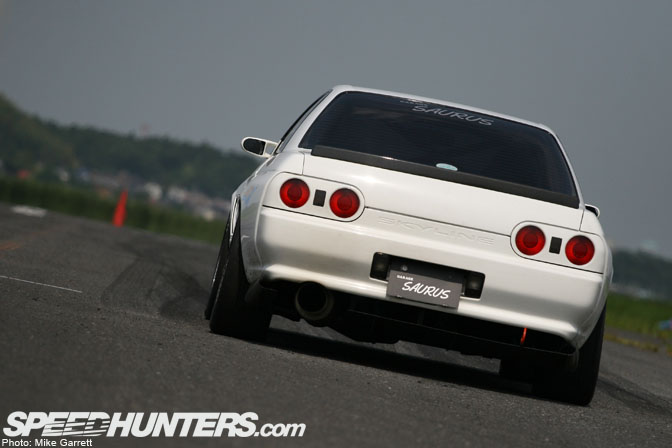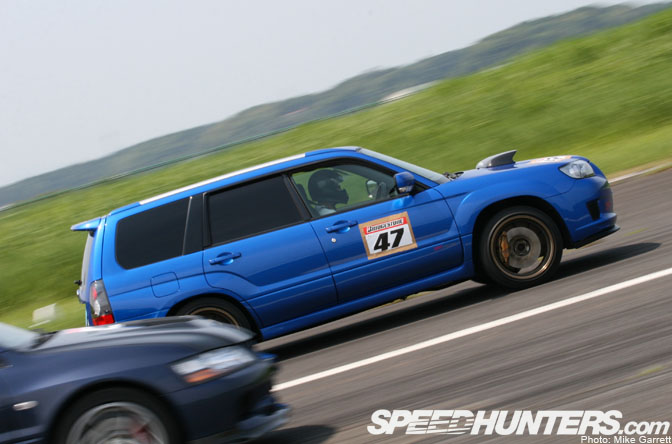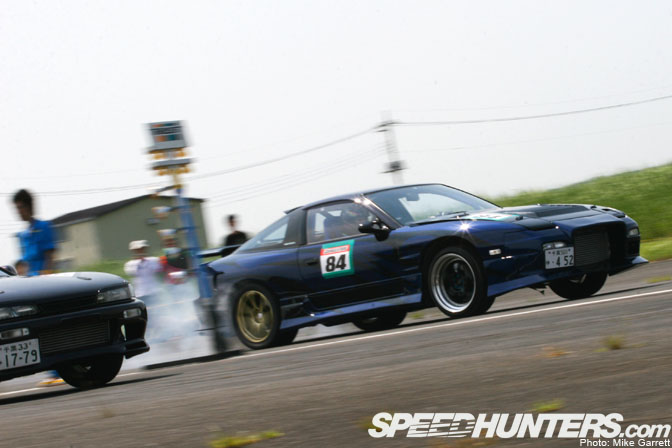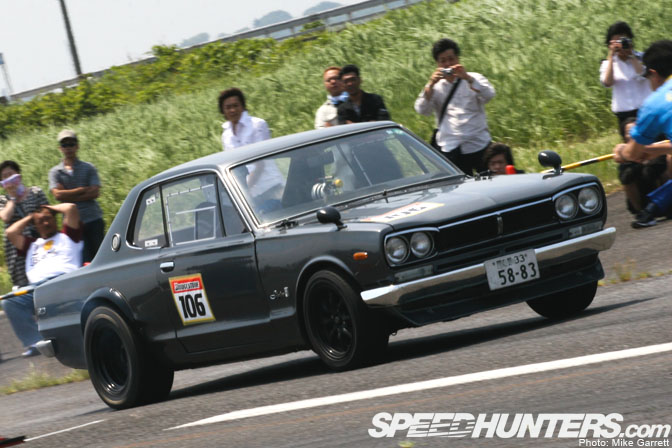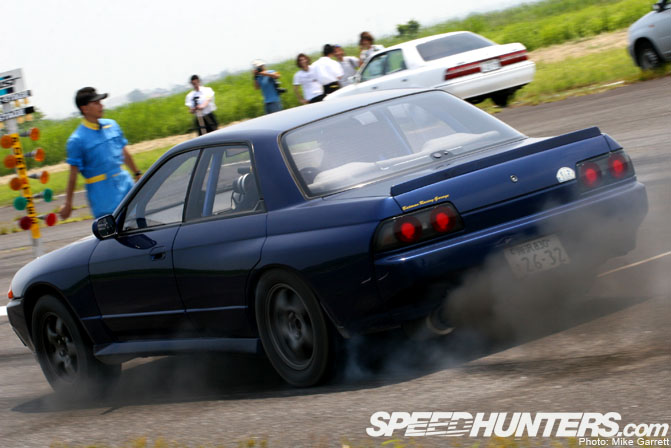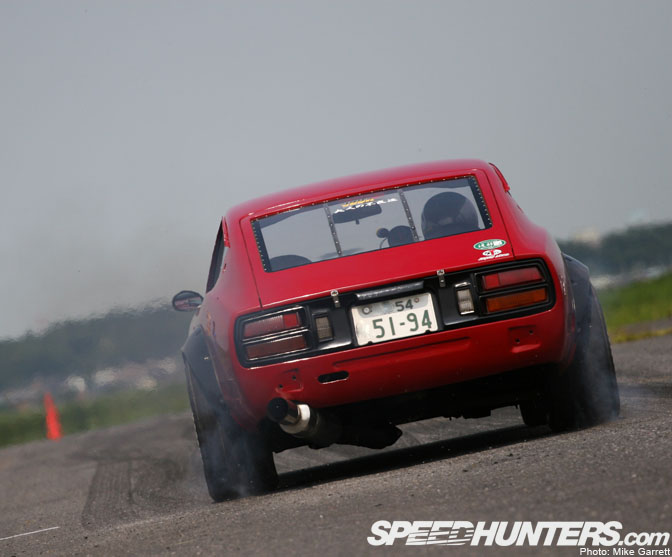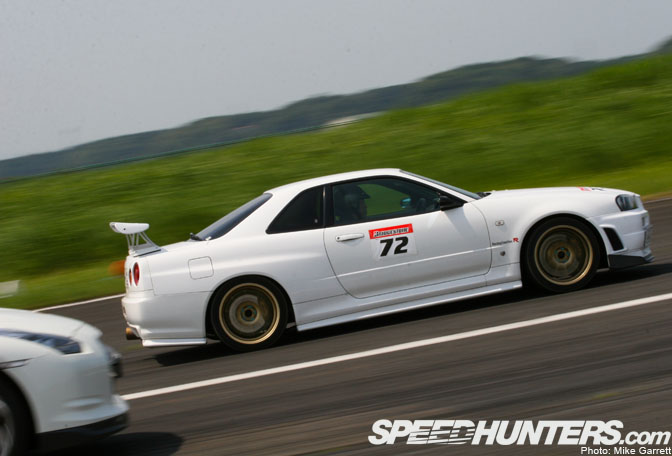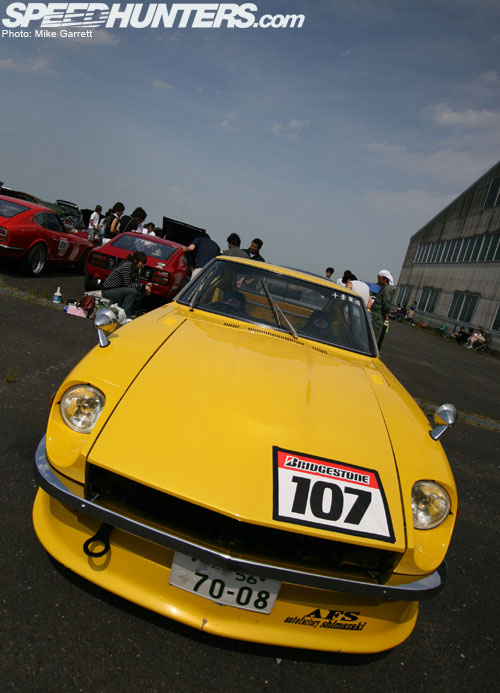 A lot of people like to talk down drag racing as being "too simple" for them, but after seeing an event like this I can't see how anyone wouldn't enjoy some classic "zeroyon".
I know I'm hooked.
-Mike Garrett