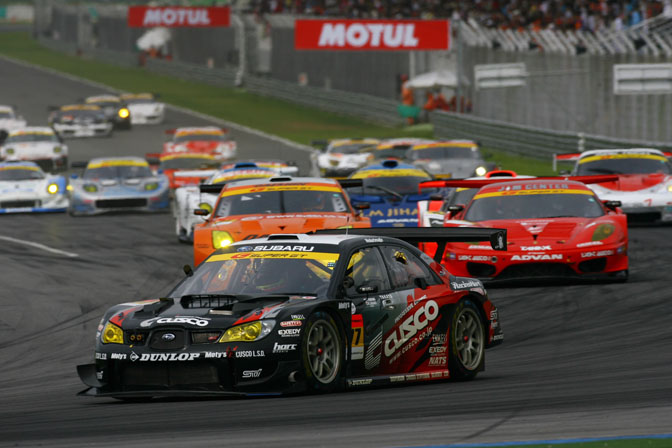 This weekend saw Super GT's annual venture outside of Japan to Sepang International Circuit in Malaysia for the fourth round of the '08 season. It would also mark the new Nissan GT-R's first trip to the Malaysian Super GT race. As usual, the race was held under blazing hot tropical weather that would put strain on both the crews and the machines. In the end, it was the GT-R that would be on top. The Woodone Advan Clarion GT-R driven by Seiji Ara and Joao Paulo Lima De Oliveira overtook the Motul Autech GT-R late in the race to bring home the victory in the GT500 class. This was the second 1-2 finish for the GT-R this year and the third GT-R victory in the first four races of the season.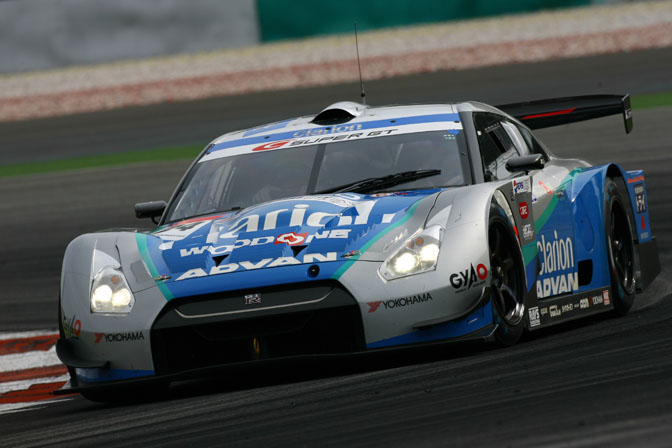 Here we see the winning GT-R. This was the second consecutive victory at Sepang for this team. Last year they won the race with the old GT500 Fairlady Z.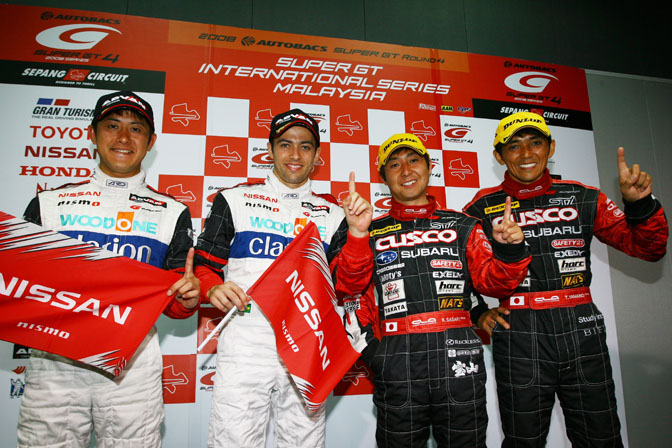 Here are the two victorious teams from the race.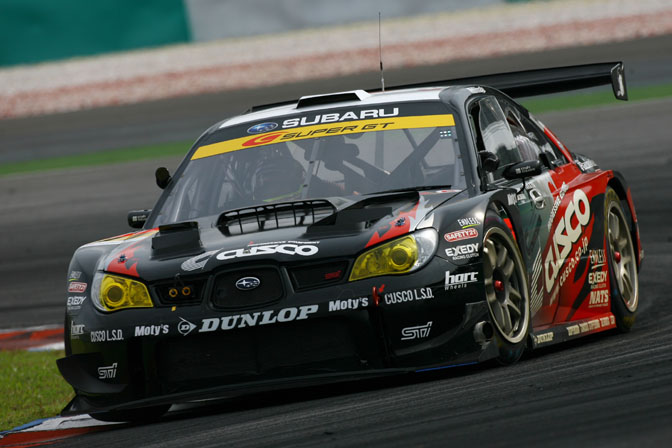 In the GT300 class, victory went to the Cusco Dunlop Impreza driven by Tetsuya Yamano and Kota Sasaki. Nice to see a victory for this car. This race was the first win for the Impreza in nearly 10 years!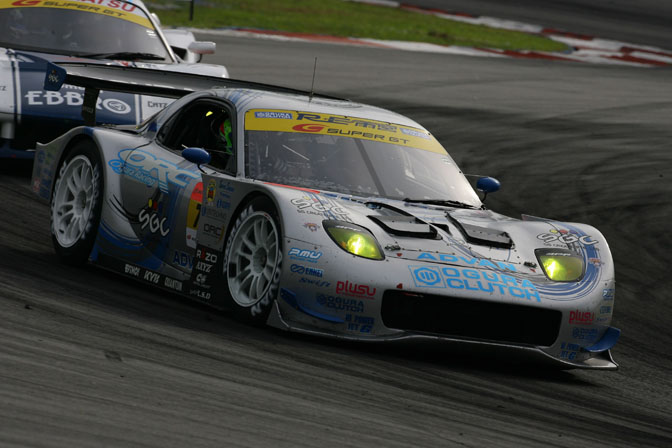 The Amemiya GT300 FD is keeping the rotary spirit alive in Super GT.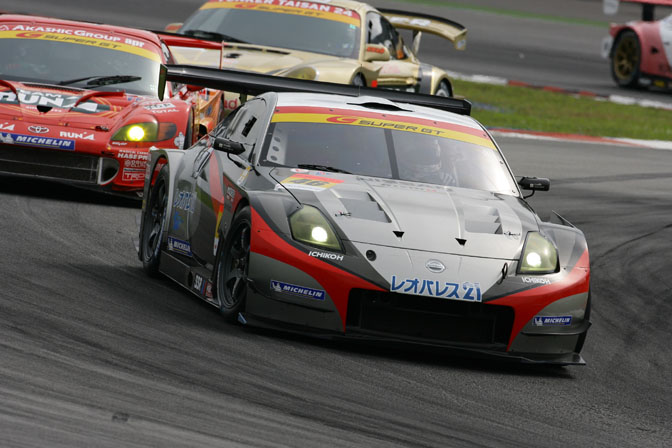 The Fairlady Z still sees in Super GT action in the GT300 class.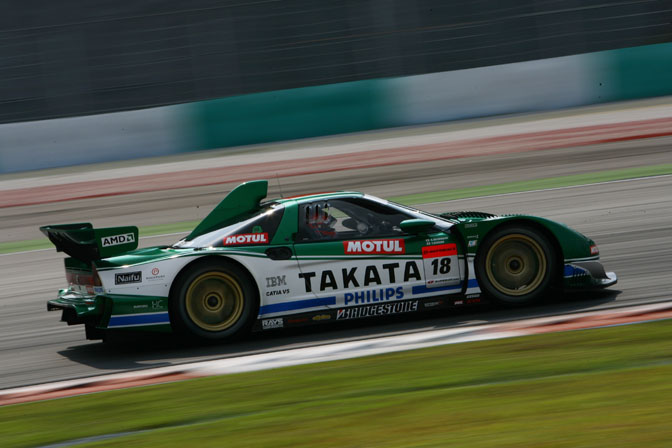 And one more awesome shot of the Takata NSX.
Super GT (Images courtesy of Super GT)
-Mike Garrett