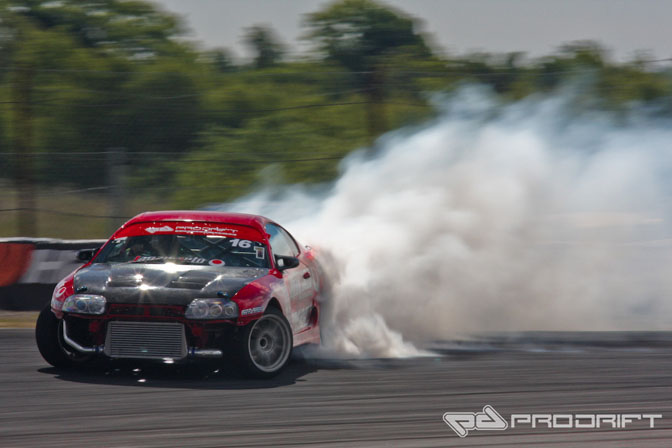 Sturup Raceway in Sweden was the home for round three of the European Prodrift Series this past weekend. It turned out to be an epic battle between the Nordic drifters from Finland, Denmark and Sweden and the Irish Prodrifters. 
The above Toyota Supra  driven by Norways's Fredric Aasbo was the real revelation of the day; qualifying first with a score of 95.67 points.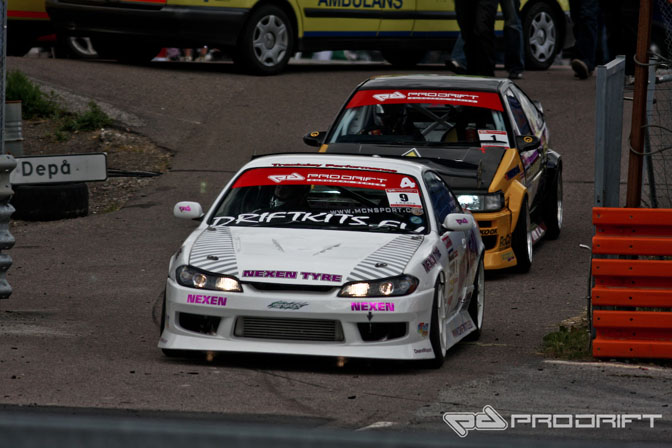 This S14,5 belongs to James Deane, behind him is Eric O'Sullivan with the Rockstar sponsored Corolla. Both cars are ready to go and check out the track layout. I really like this shot; two cars waiting to attack the course.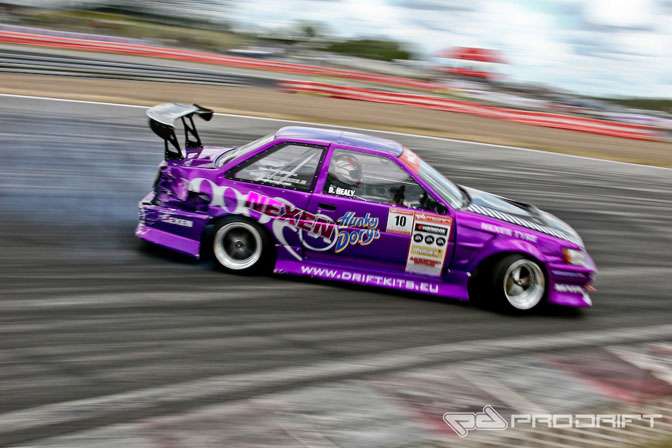 Another top contender: Denis Healy in his amazing purple AE86. He qualified second, but lost out in the Great 8 against Dean Kearny in his Xtreme Auto's Silvia.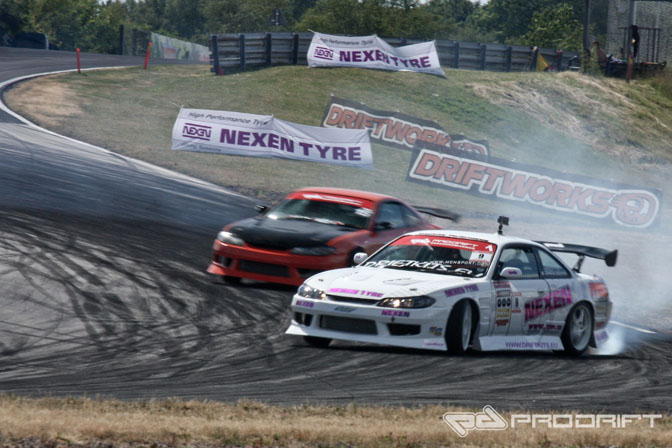 Another great battle between Norway's Kenneth Moen and James Deane. It was a close fight, in the first run it was a alternating 6-4 which resulted in a sudden death. Kenneth Moen couldn't handle the pressure and spun on the final run, resulting in a win for James.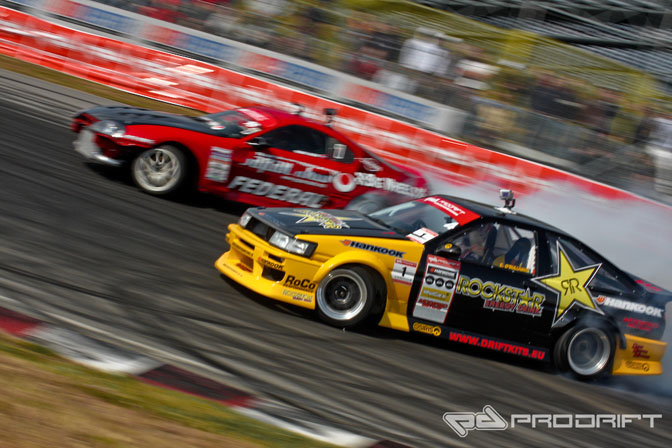 This is the final run between Aasbo and O'Sullivan. The small Corolla against the big power Supra. The first battle resulted in a 5-5 as would the second. So again it was time for a sudden death. In the first round Aasbo dipped his wheel in the dirt and lost traction, that was enough for O'Sullivan to score a perfect 10-0 round. In the second round it was plain sailing for O'Sullivan, he only needed a clean run to win round three of the Prodrift Series. Aasbo wasn't able to put enough pressure on the little Corolla, and O'Sullivan was crowned as the victor of round three.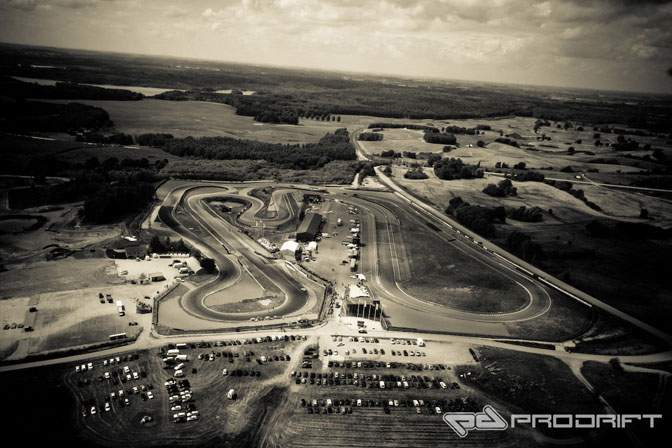 The Sturup Raceway seen from above. The drift circuit has a 4th gear blind downhill sweep which turned out to be real test for the drivers.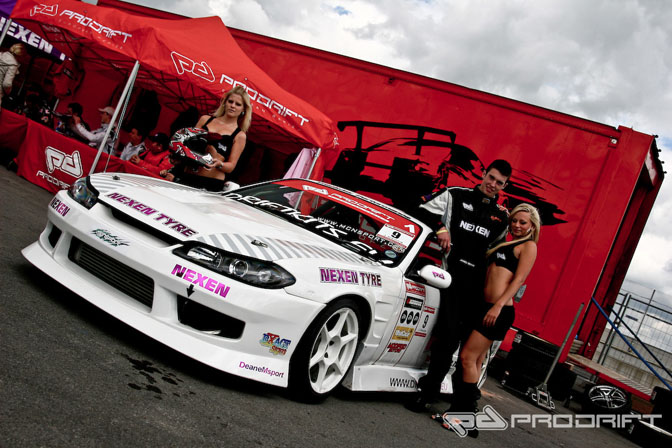 James Deane and his Nissan Silvia S15.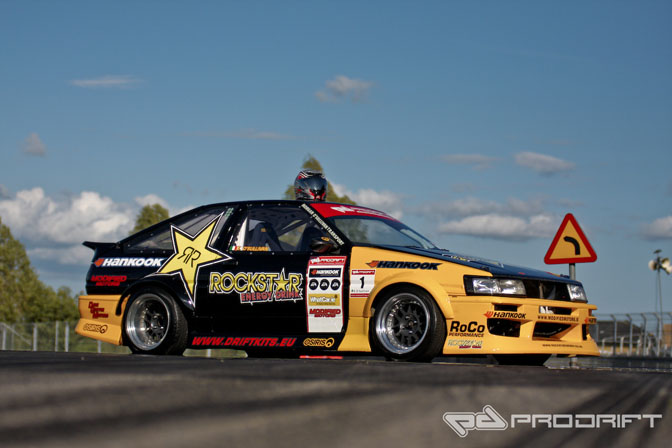 Such a cool shot, it almost looks like a toy car, very impressive AE86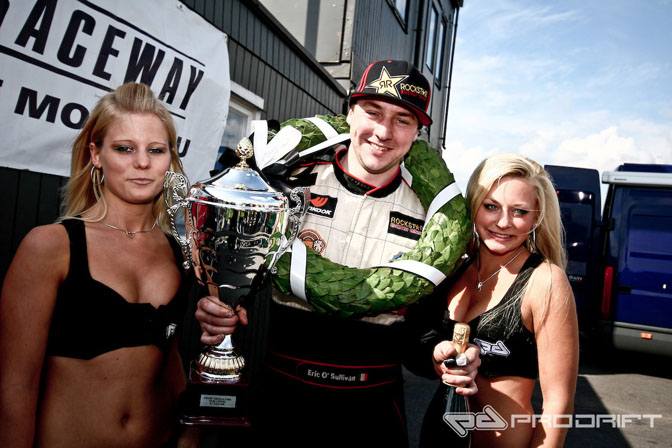 In the end there can only be one, Eric O'Sullivan with his S2000 powered AE86.
-Jeroen Willemsen