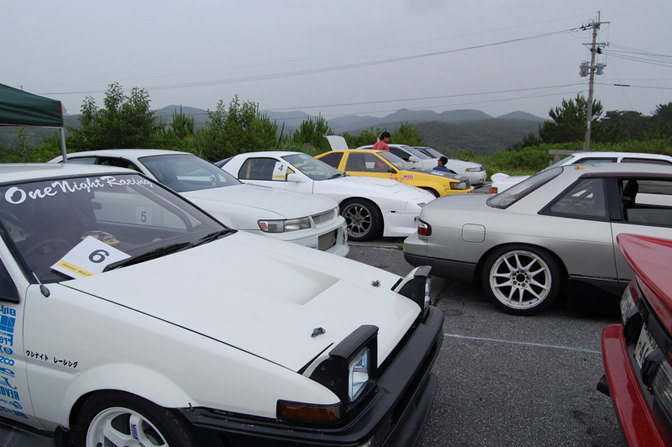 While Japan's smallest island of Okinawa may not be scattered with race tracks like the mainland, the drifting scene there is still alive and well. Club4AG member and longtime Okinawa resident Chris AKA "Okinawalevin" posted up some photos from the recent twin drift event hosted by Auto Body Miyazato. The event was held on a small course that is known by Okinawa locals as "the bullring". As you can see in the photo above, the event drew a wide variety of cars, but the AE86 looks like one of the favorites of Okinawa's drifters.
Here a few of the photos that Chris posted-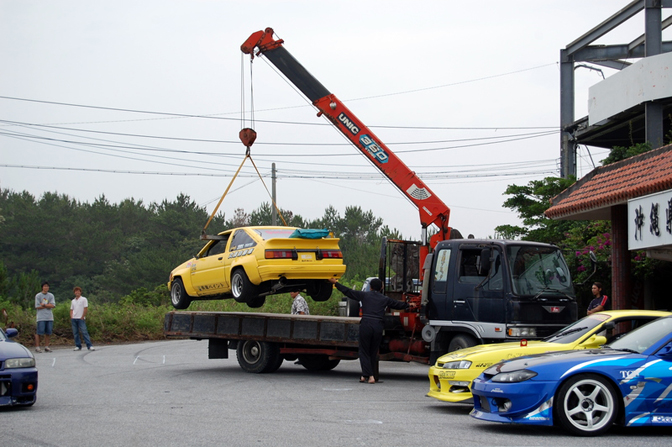 Interesting way to unload a car wouldn't you say?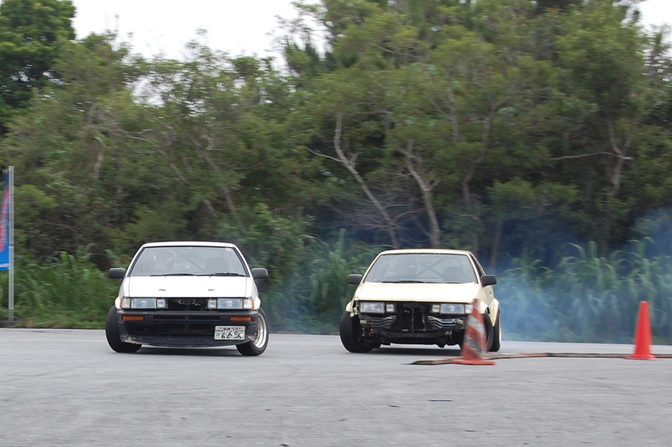 Some AE86 Levin twin drifting.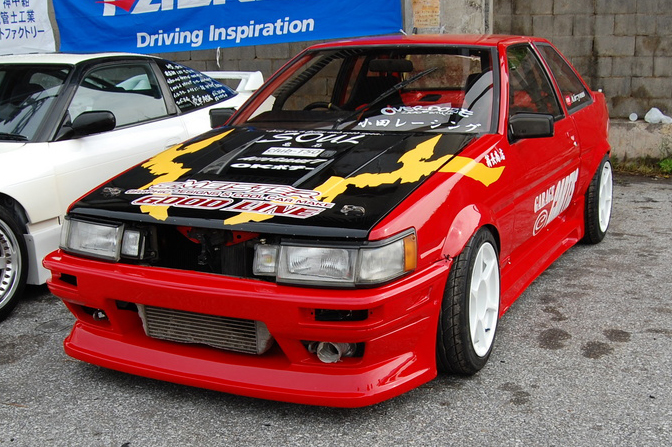 This Goodline-equipped Levin looks really nice. Check the intercooler in the front bumper. The Buddy Club wheels are also an interesting choice, I like how they look with aggressive fitment like this.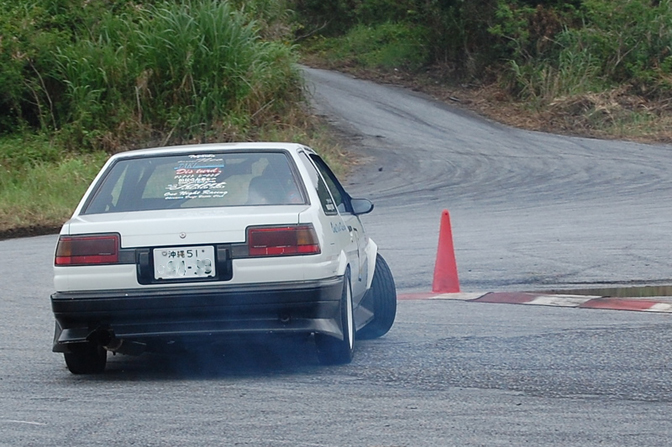 'Round the clipping point.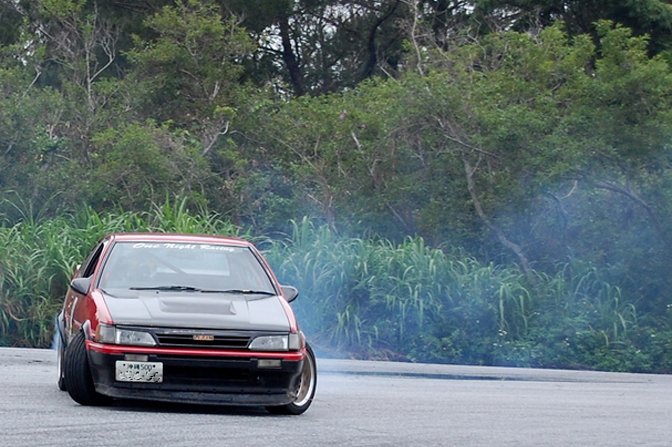 Interesting late model headlight conversion on this Red Levin.
More photos can be found in the Club4AG thread below.
-Mike Garrett