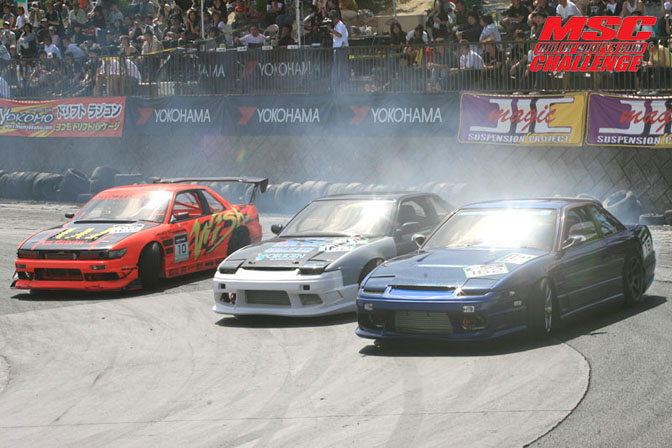 After round two at Ebisu, it was time for MSC to head west for its third round of the season, which was held on the C-course at Meihan Sportsland. Due to its central location, Meihan is able to draw participants from both the Nagoya and Osaka areas. If you missed my last post about MSC, you can check it out right here to get a little background info on the series. With that, let's get right to the action from Meihan.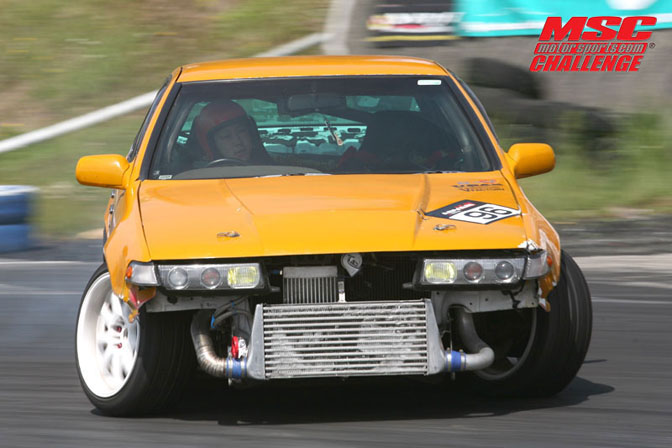 Starting off with the beginner class, Keiichi Nishijima drove this bumperless A31 Nissan Cefiro to victory. I'm digging his open-face helmet.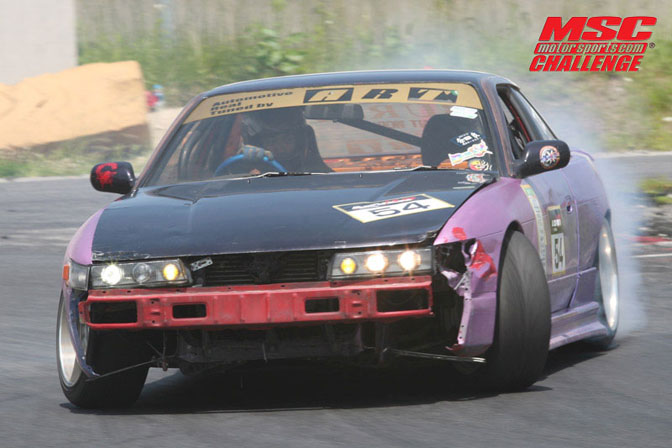 Next up we have the "middle" class. Third place went to this boro boro S13 Silvia is driven by Yasuya Ueda of Team BURST.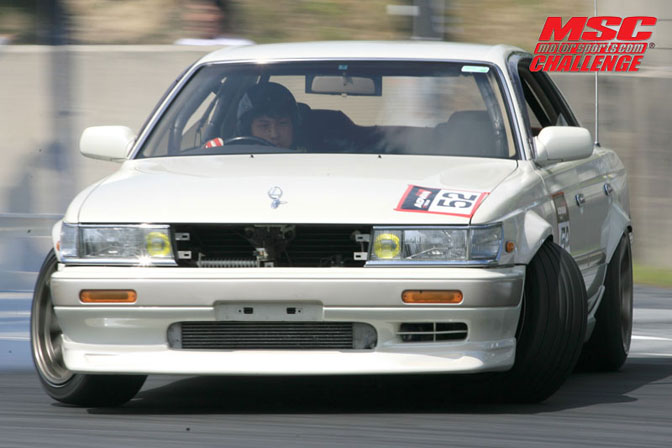 Katsuya Ota from Garage ASK took home second in this C33 Nissan Laurel. I love the fender work on this car.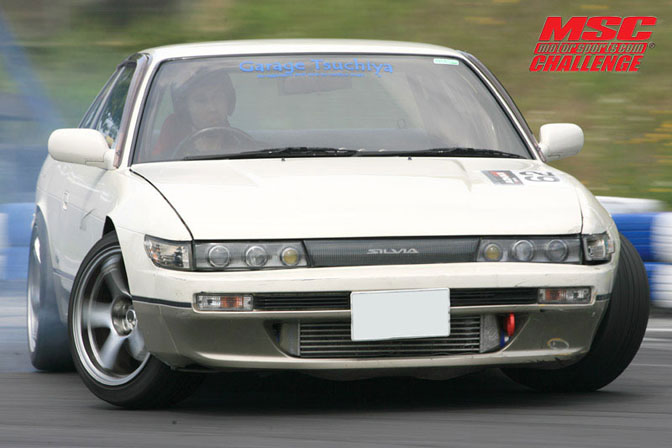 The winner in the middle class was Junichiro Mitsuya who was driving this stock-bodied S13 Silvia. Drift cars without aero parts can still look really cool, as this Silvia shows.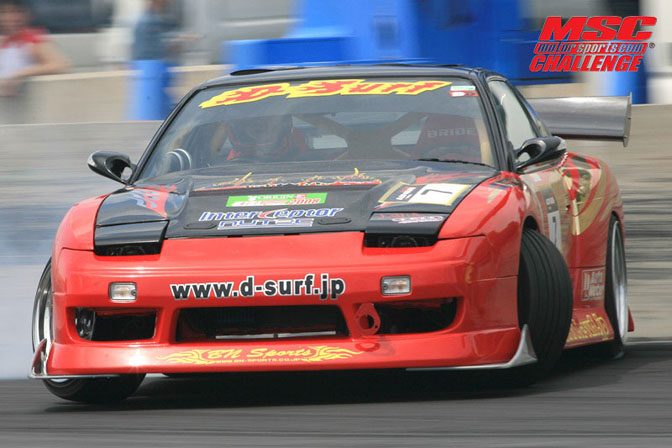 Now for the expert class. This 180SX from D-Surf looks so aggressive with its BN Sports blister kit. Naoto Ueda was driving this car and scored 6th overall.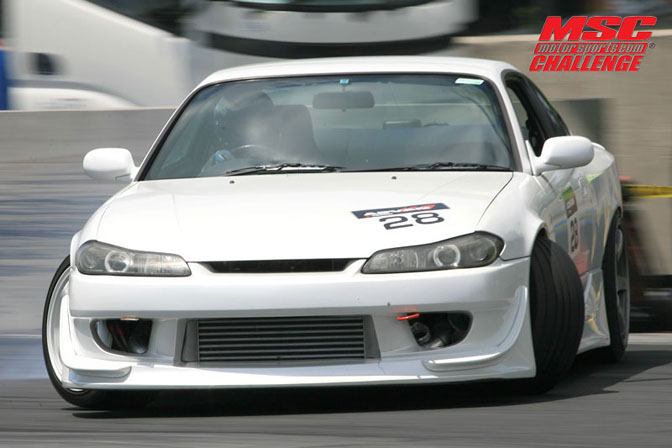 Expert class third place went to Seiji Tsuneda in this white S15 Silvia.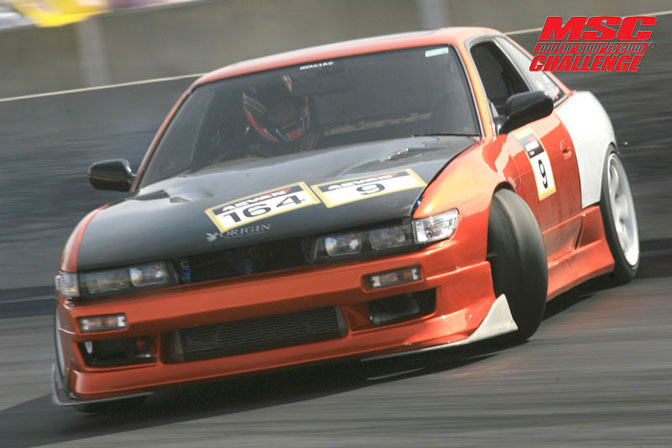 The runner up in the expert class was Kunihiko Teramachi of Kyoto in this S13. He is a member of Team REMAKE.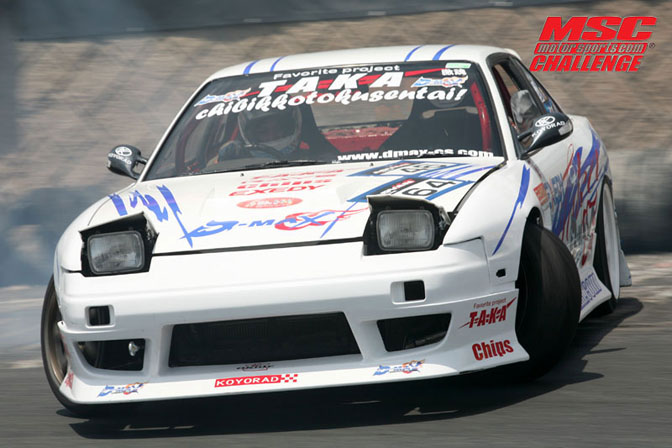 The title of expert class champion was awarded to Shoki Tanaka who was driving this white S13 One-via with D-max aero.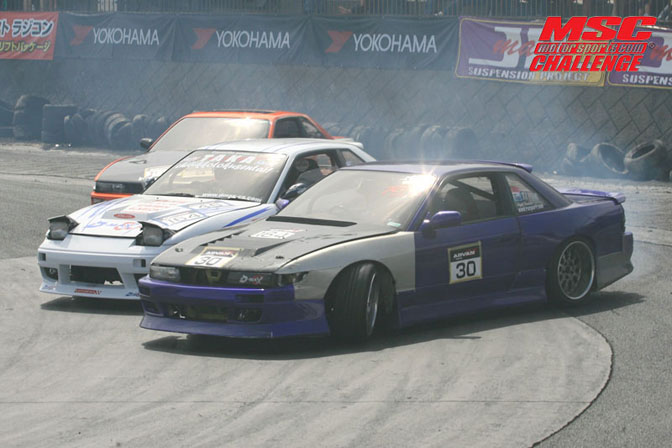 Lastly we have the fan-favorite triple class which was won by this trio of S13's. This particular squad consisted of a drivers from different teams, including the expert class champ Tanaka.
Check the MSC website for a full event report and tons of photos.
-Mike Garrett