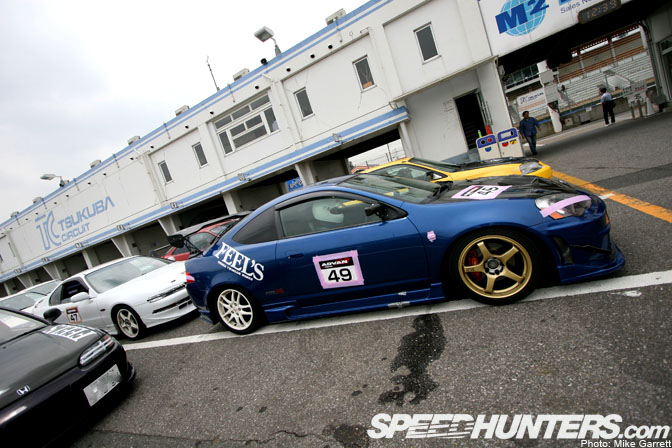 Last week my friend from AME wheels contacted me and told me that Feel's Honda Twin Cam was holding a soukoukai at Tsukuba Circuit and that I should come check it out. I have always been impressed by the the cars that Feel's has built so I knew it would be worth the trip. While Feel's may not have quite the name recognition as Spoon, Mugen, or J's Racing, they are one of Japan's biggest and oldest Honda tuners. They have a few different locations throughout the Kanto area and their customers were anxious to get out on the Tsukuba 2000 course from some driving. The event itself was not particularly large, but the quality of the cars and the action on the track made it more than worthwhile.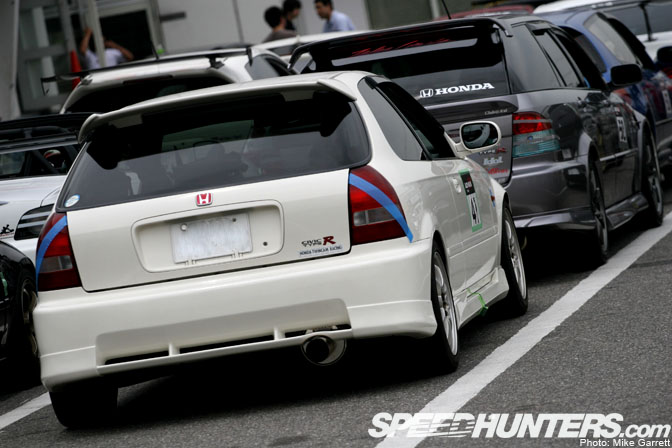 The cars at the event ranged from CR-X's and Honda Beats to NSX's and S2000's. Of course there were plenty of Civic and Integra Type R's as well. There we even a few Accord wagons like the grey one in the photo above. Tsukuba Circuit would be filled with the sounds of high revving VTEC power.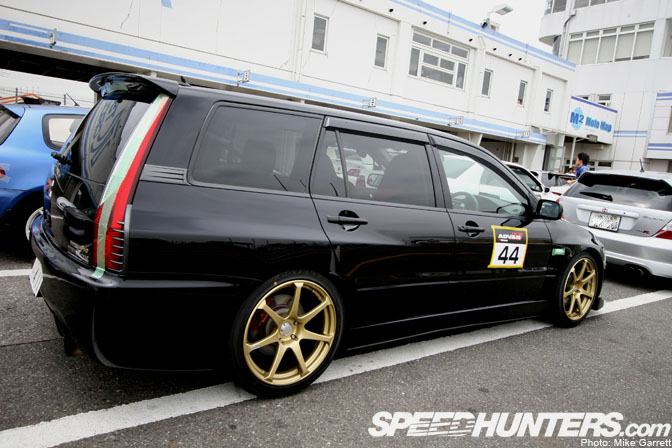 While the vast majority of the cars were Hondas, the meet was open to any kind of car. This mean looking Evo wagon was one of the non-Hondas that took to the course.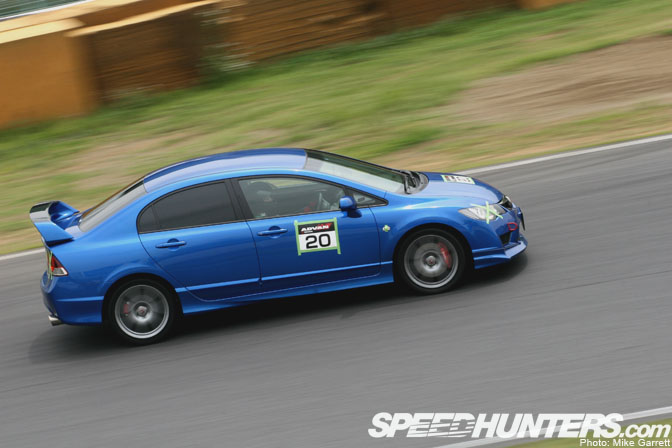 The new wave of Honda tuning in Japan is all about the FD2 Civic Type R. This was by far the most popular model at the event.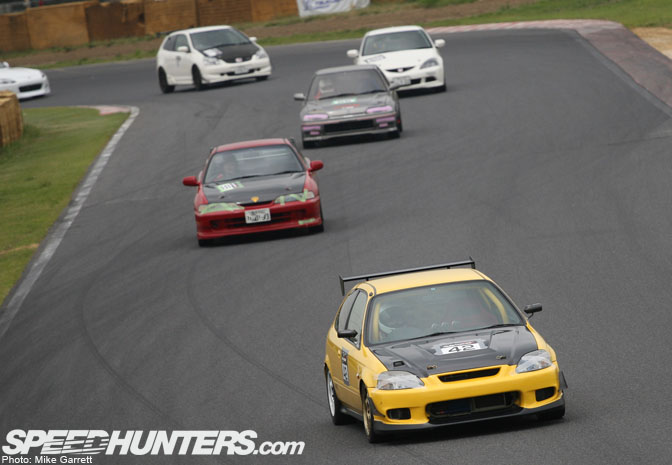 Civics and Integras fill the track. I love the Phoenix Yellow EK9 Civic Type R that is leading the pack in this photo. It really has the essence of a circuit-going EK9.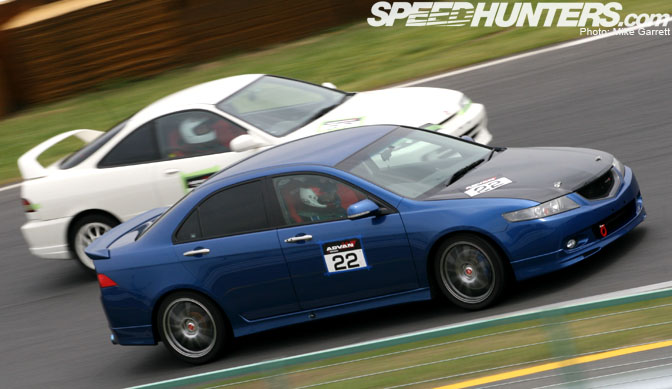 Here a CL7 Accord Euro R takes the inside line to overtake a DC2 Integra in the final corner.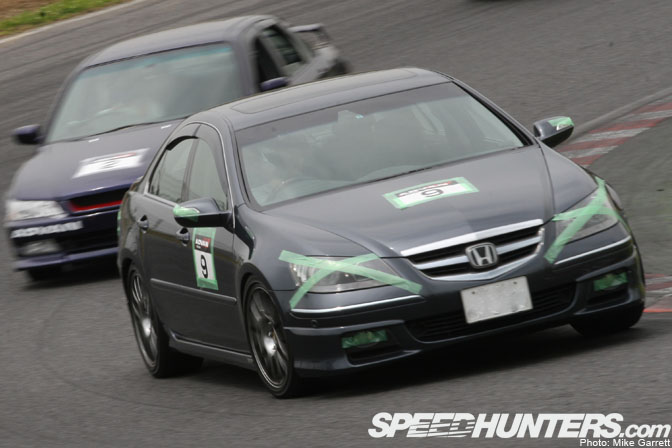 Here is a rare sight on the circuit, a late model Honda Legend (AKA Acura RL). You don't hear a lot about these cars, but they are actually quite capable machines. This particular car made the trip to Tsukuba from Tokyo.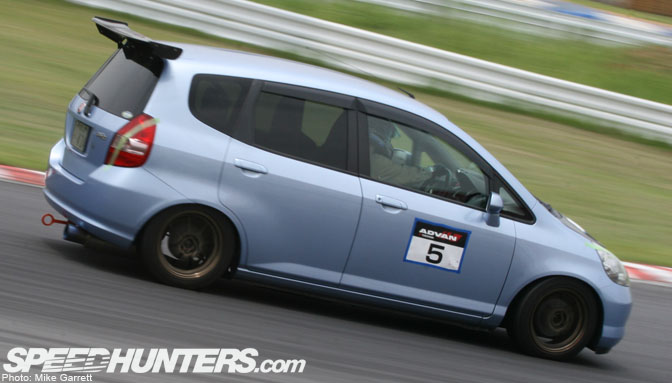 This Fit was holding its own out on the track. This makes me entertain the idea of taking my Fit to the circuit for some fun. I think it will need a few upgrades first…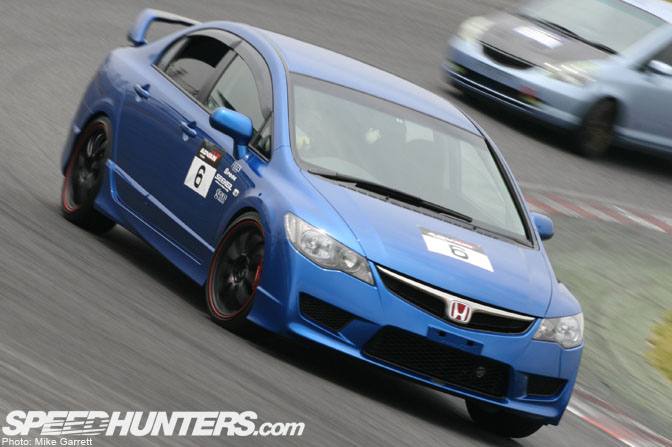 Another FD2 attacks the first hairpin.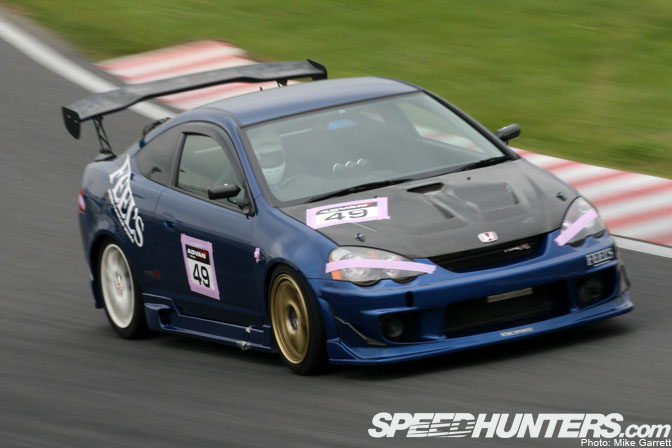 This Feel's-tuned DC5 Integra was out to steal some thunder from the fleet of FD2 Civics.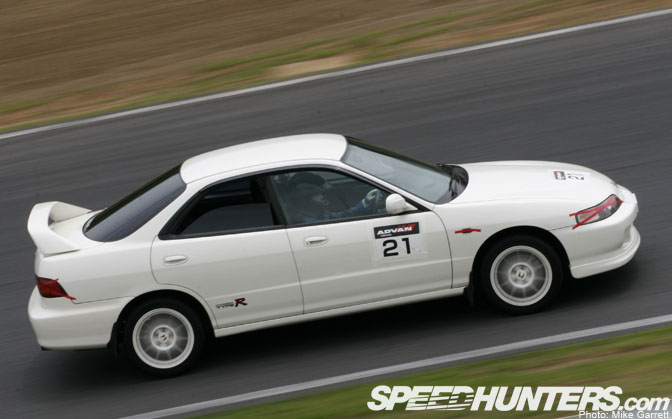 Even in normal form, the DB8 Integra Type R sedan makes for a great track car. You can even take all your buddies with you in the backseat!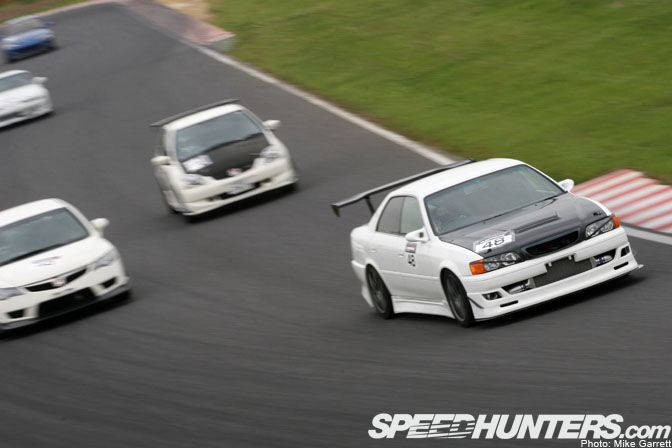 This JZX100 Chaser was another one of the cars not equipped with an "H" badge.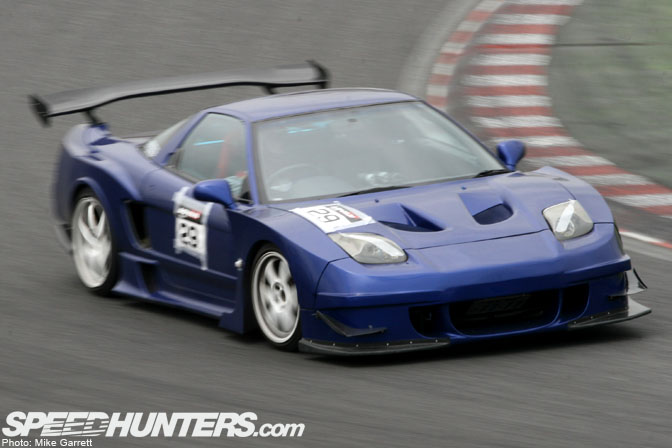 Lastly, we have this wicked wide body NSX. Honda's V6's sound quite nice when properly tuned.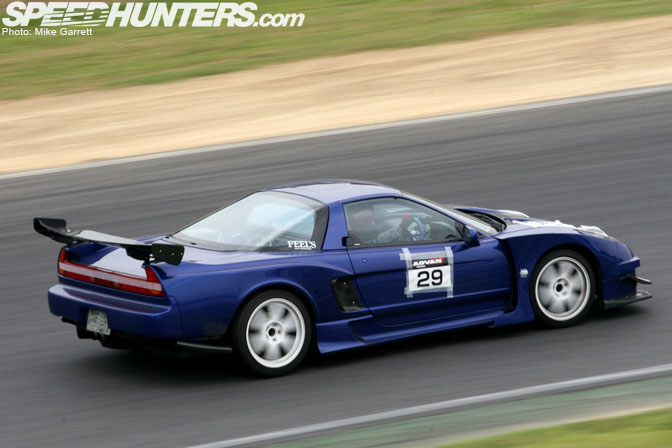 One more shot just because it's so cool. Hrm, would this one make a good wallpaper?
-Mike Garrett