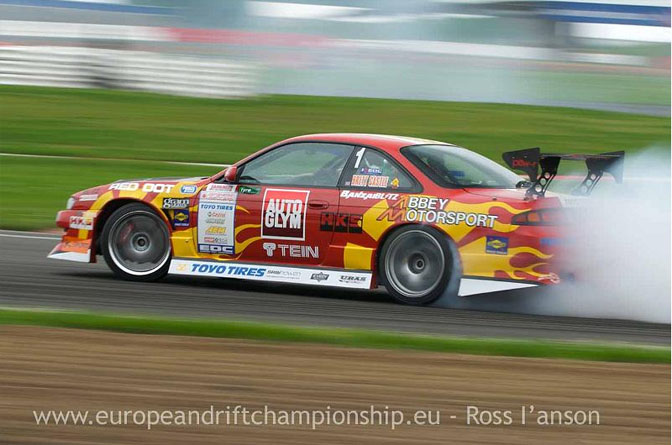 If you haven't yet heard,
last weekend's EDC round at Silverstone went down with all the
excitement you would expect from a match-up featuring top drivers from
both Europe and Japan battling against the backdrop of a legendary racing
circuit.
Nobushige Kumakubo and Kazuhiro Tanaka from Team Orange put up a strong showing in their first EDC event and Phil Morrison gave an awesome performance in his new S15, but in the end it was Brett Castle in his trusty S14 who defeated the "tsuiso king" Kumakubo to take the win. 
Thanks to our friends at EDC, Doristars, and photographer Rich Sams, we have a few event pics to share-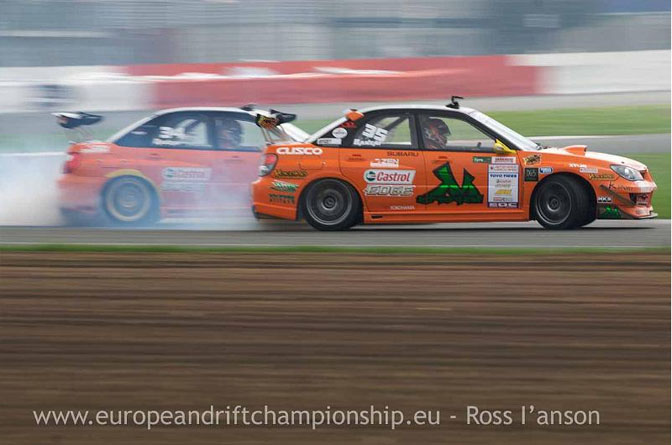 Kumakubo and Tanaka showing some of their signature Team Orange style tandem drifting.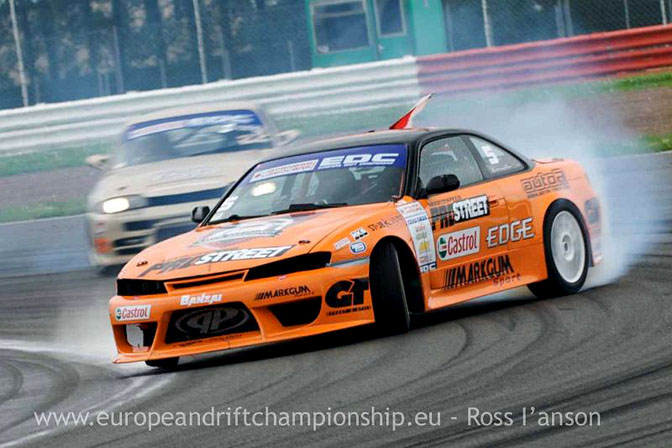 Poland's Maciej Polody rocking it in his headlight-less S14. Notice the positive camber on the rear wheels.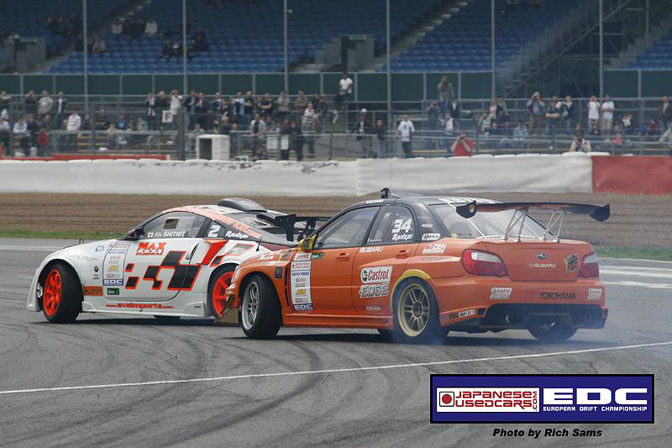 Kuma battling with Mark Luney's "Zed 33".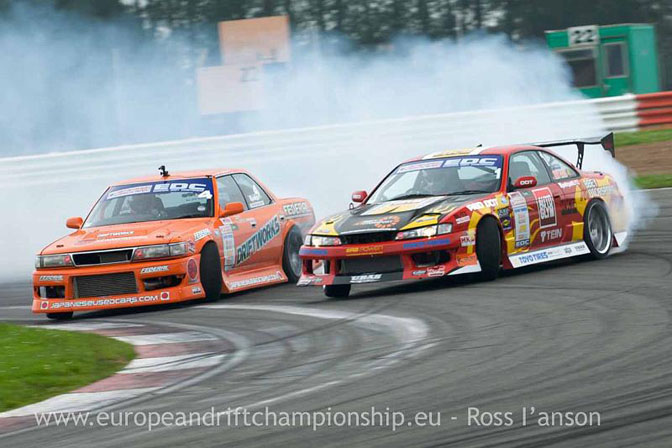 Brett Castle showing his stuff early alongside the Chaser of Ben Broke-Smith.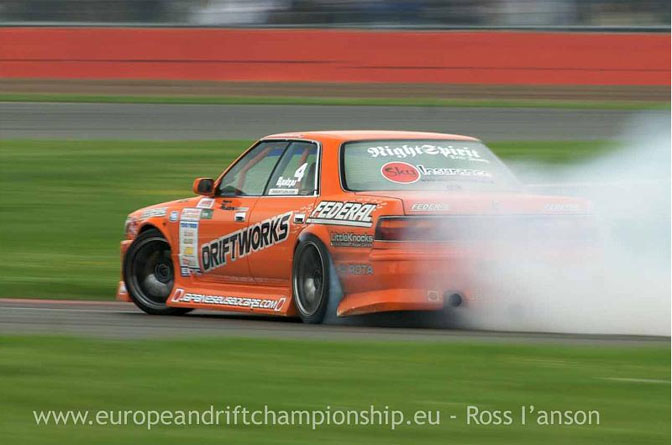 Nice shot of Bon Bon's Chaser. He is now leading the EDC Championship.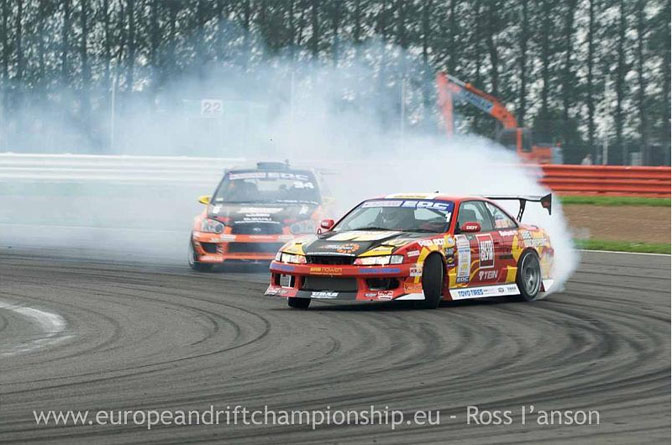 The Final. Would Brett have been able to win against Kumakubo's Evo?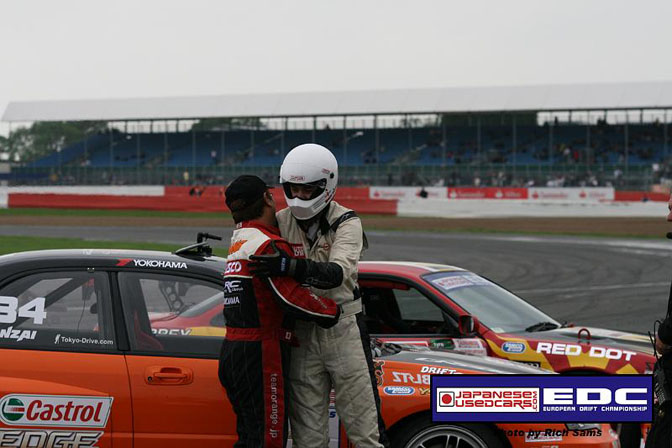 Omedeto! Kumakubo congratulates Brett on his hard-fought victory.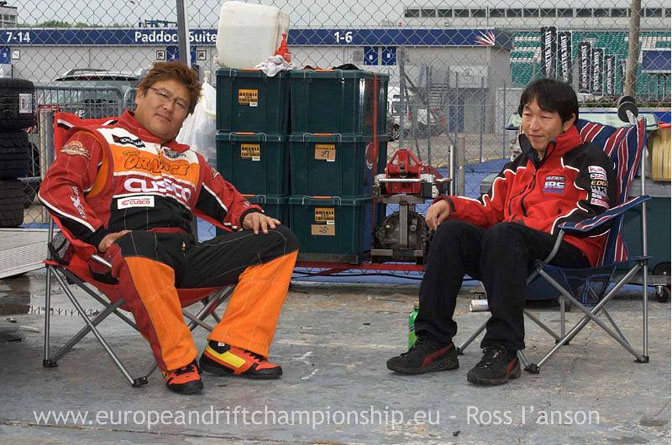 More photos and complete event coverage can be found on the EDC site. I can't wait to see what's gonna happen next time at Santa Pod!
-Mike Garrett