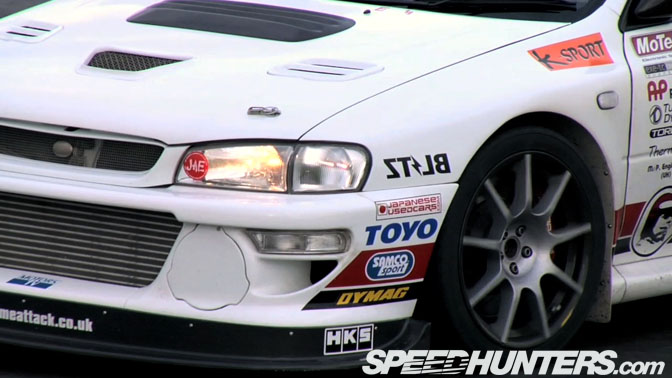 850…. let's just ponder that number for a moment.
Eight Hundred and Fifty Horsepower.
8
5
0
Can you imagine trying to put this type of power to the ground?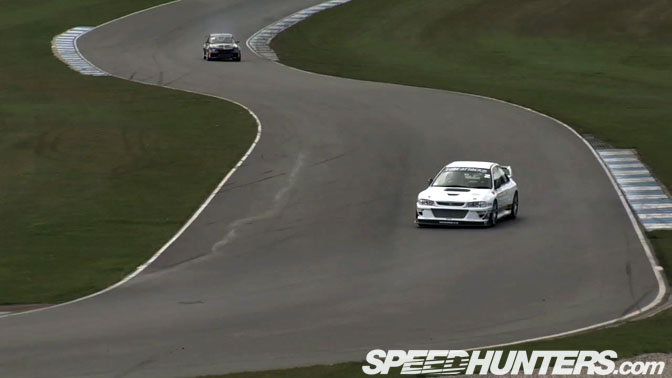 All this power is packed in to a lightweight 2000 Subaru Imprezza WRC
chassis including Nitrous-oxide injection, six speed sequential paddle
shift Modena dog gearbox, WRC spec Exe-TC suspension, carbon propshaft,
and GKN rally driveshafts. I'm digging the trick Carbon Fiber wheels
myself.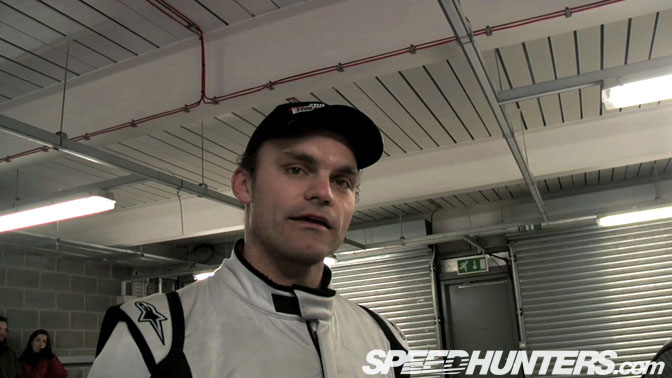 The car is piloted by Ollie Clark, son of the British Rally legend
Roger Clark. Its proving to be one of the top cars in the UK time
attack series, having taken 2nd in the opening event at Donington and
top honours at rounds two and three. At Silverstone this past weekend
this car was running several seconds a lap faster than a modern BTCC
car, and this is on street tires don't forget.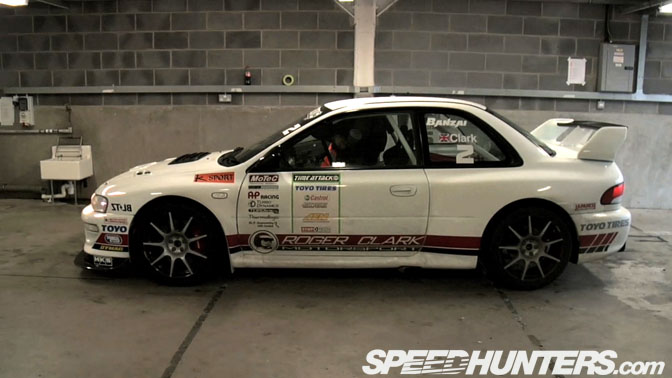 So why is it called the Gobstopper then?
I'd love to see this car go up against the Twins Turbo RX7 in the
states to see who would be top dog. Would it be a similar case to when
the HKS CT230R visited America last winter? Hmmm hmmm? :>
 -Rod Chong