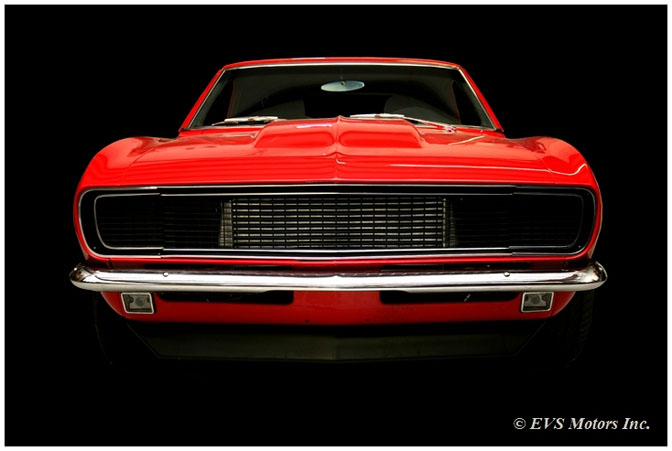 As one of the most iconic and cost-efficient engines of all time, the Chevrolet small block has almost literally been jammed into every type of car under the sun. From BMW's to RX7's, there are few cars that haven't been packed full of bowtie-branded muscle at some point or another. While the traditional hot rod guys may love these kind of conversions, they are also viewed as sacrilegious by outspoken brand purists. But what happens when the tables are turned? "Sacrilegious" may be an understatement when you think of how muscle car purists might react to this particular 1967 Camaro built by EVS Motors in Texas.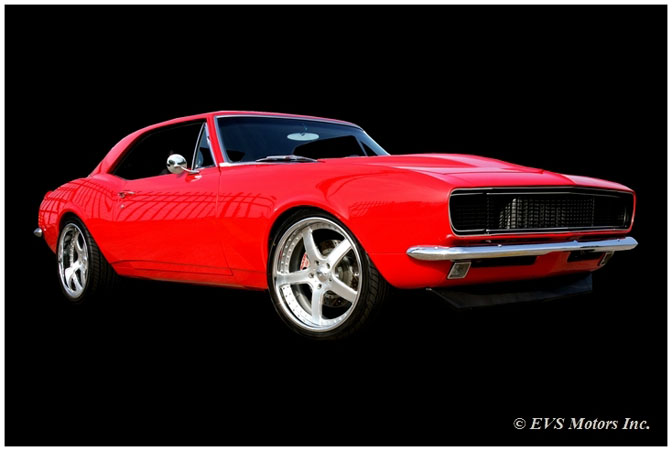 On the outside, there is little to distinguish this car from any other modified first gen Camaro. It looks like it's done in typical pro touring style and you probably expect to find an LS1 swap or another Chevy V8 sitting under the hood. When you open the hood on this car, however, all the commonness disappears at once.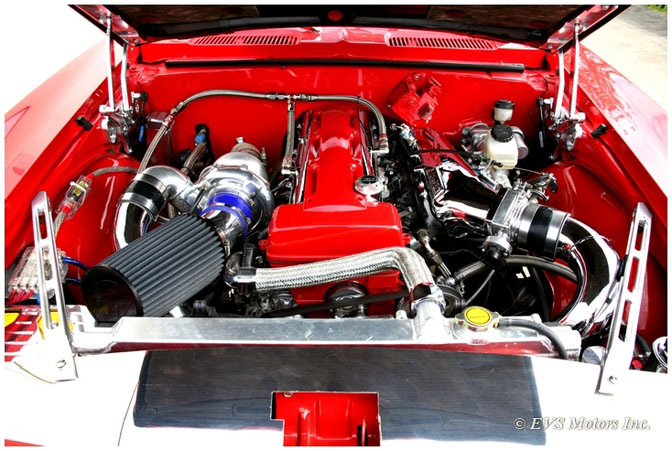 Powering this classic Camaro is the heart of a Toyota Supra. A 2JZGTE to be exact. If seeing a Toyota engine in an iconic muscle car isn't enough, the inline six has also been outfitted with Precision 74mm single turbo conversion through which EVS expects the car to produce 900-1000hp. The engine is mated to 6 speed Getrag transmission and is controlled by an AEM stand alone fuel management system.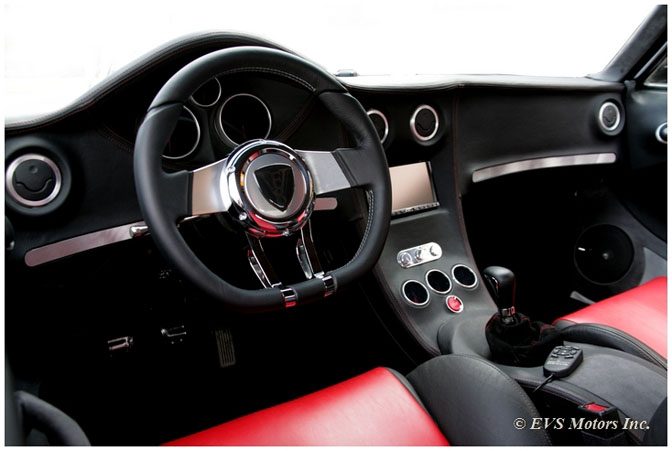 The craziness doesn't stop at the engine bay. The interior has also been drastically modified to a point where it is hard to see its Camaro origins. Everything has be redone in a suede finish and a full sound system complete with navigation continues the modern theme. The instrumentation is all custom and includes a full digital gauge conversion. Check out the S2000-sourced engine start button!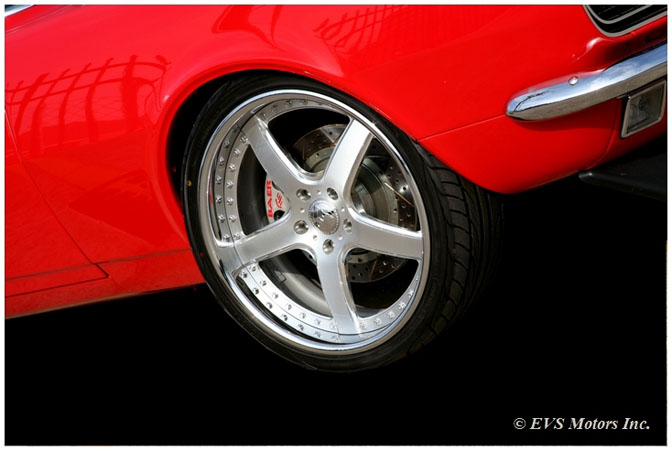 As expected, the car's undersides have also received extensive upgrades. The rear end is a 12 bolt unit from Currie and the Baer brakes measure 13" front and rear. The three-piece wheels were also custom-made for this car.
For more on this car, check the Supra Forums link below. Personally, I think it's pretty darn cool. The engine choice definitely gets props for originality though I'm not quite sold on the looks of the interior yet. I think you have to respect the work that went into this car regardless of whether you agree with it or not.
I'm curious to know what the Speedhunters readers think about this car.
-Mike Garrett