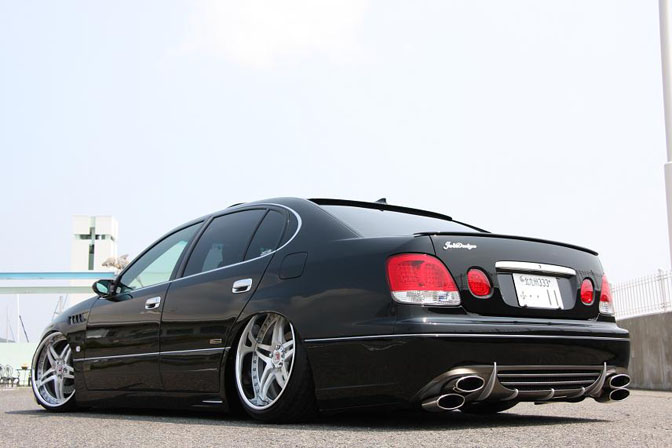 The Toyota Aristo or commonly known as the Lexus GS series is a very popular platform within the VIP scene. Companies like Junction Produce, Aimgain and Job Design still offer several body kits for this car. The car came with the indestructible 2JZ twin turbo engine (code JZS161) to give it the performance other cars didn't had.
This customer car from Job Design features their newly designed body kit that was just released.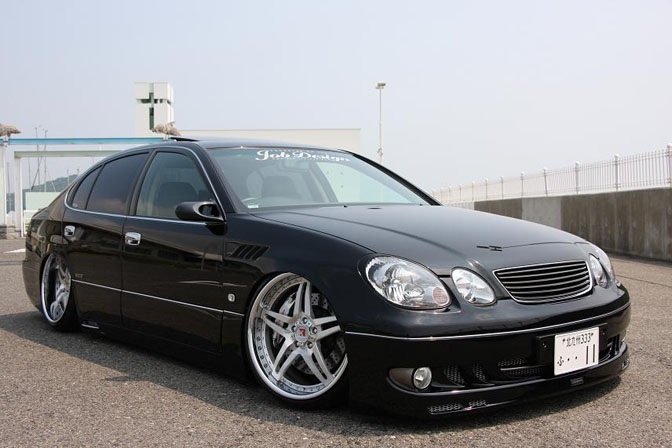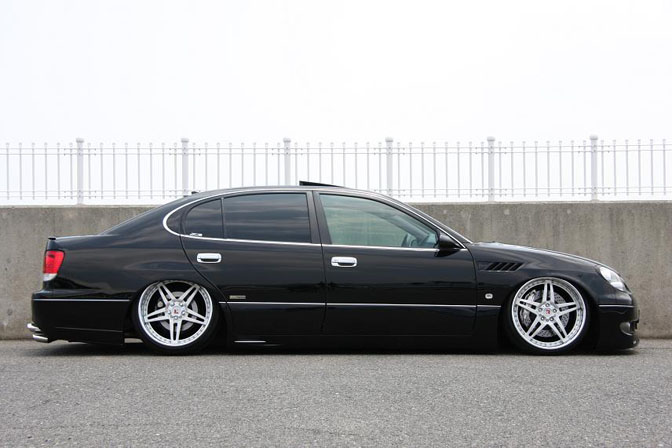 The wheels are made by Klassen and are called the K5.1. Some owners of VIP styled cars choose to ride on coilovers, but this car has been given the airbag treatment. Only thing I don't like are the exhaust tips from this point of view, they look like they have been glued on. I would have placed the tips further back, so that they would align better with the rear bumper.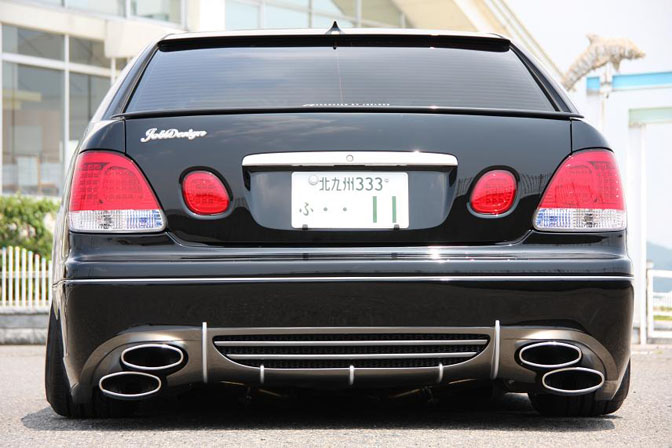 The view from the rear is better.  Now you can clearly see the IS-F style setup of the exhaust.  What do you guys think, do we have a winner?