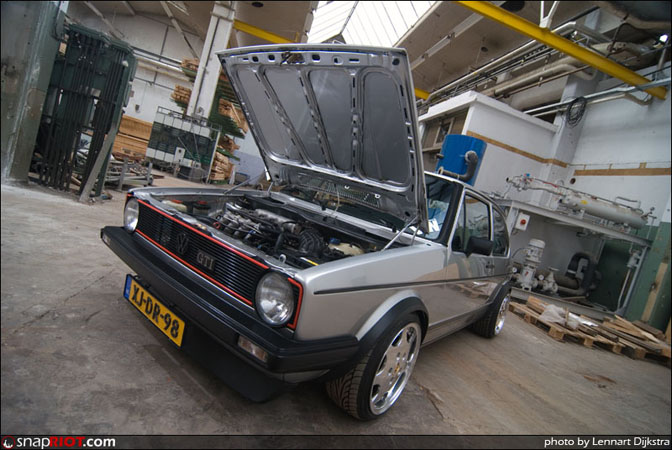 As you could see from my previous posts, I'm a real JDM car enthusiast.  But I sure like to look at other cars when they are built properly and with a certain flair. In Europe the Volkswagen has a strong following, funny thing is that I see a lot of pictures from US built cars that try to look like the German built cars. Stretched tires and small rims and of course as low as possible.
I still have a soft spot for the Mk1 Golf. No outrageous body kits or flashy colors just a nice and clean looking car that you can use as daily driver.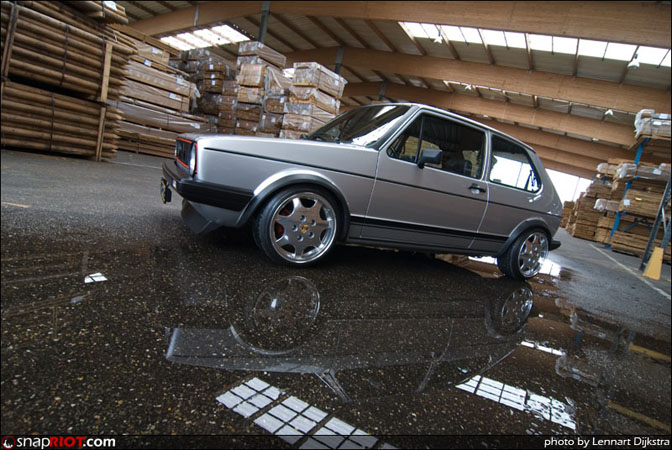 The Porsche rims are very popular in Europe, you can see them any type of car. The wheels on this particular car Clubsport finished in chrome to give that little bit extra.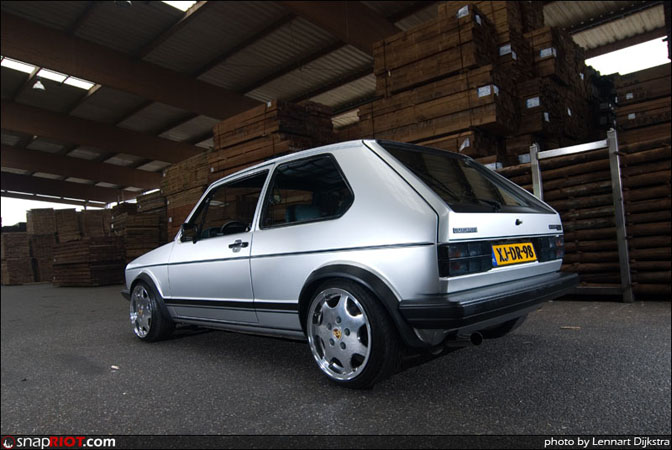 Smoked taillights go well with all silver finish of the car. It looks more like a complete restoration, but you see that you can achieve very much with very little.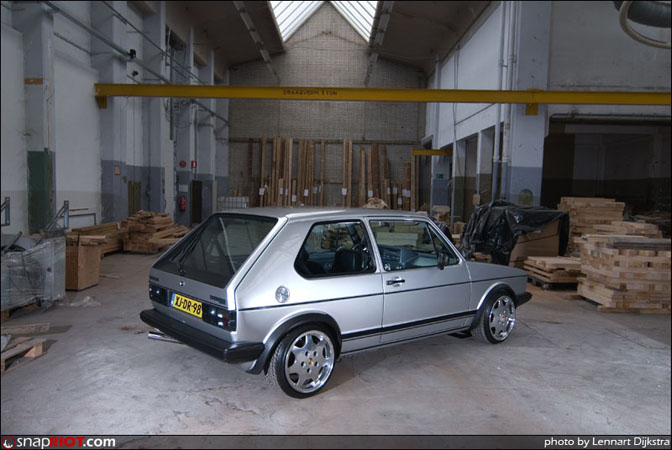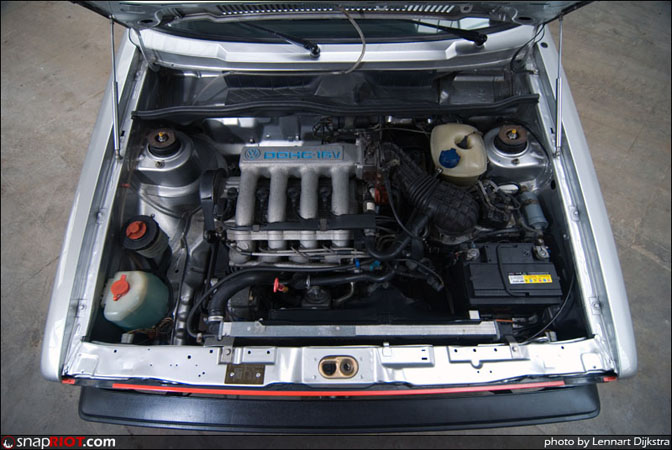 Standard looking engine bay with the GTI 1.8 DOHC 16v with 110ps.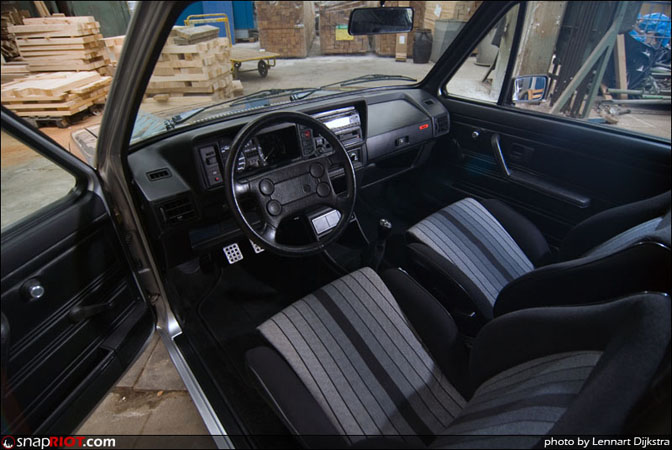 Thanks to Lennart Dijkstra at Snapriot for these awesome pictures.