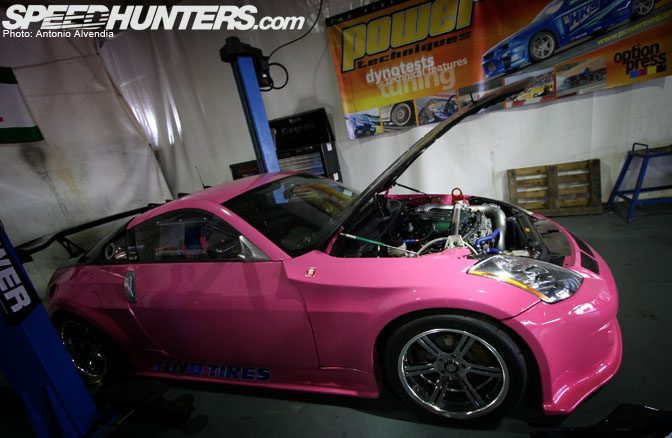 Very well known across Europe, Sumo Power is one of the UK's best known shops catering to Japanese cars. Their Z33 350zed sports wild Do-Luck body work, but it's outfitted with extremely functional parts too! This is the same car they used in the D1GB events in the past, but minus all the decals!
This pink Sumo Power 350Z is for sale by the way. Click here for details on the car.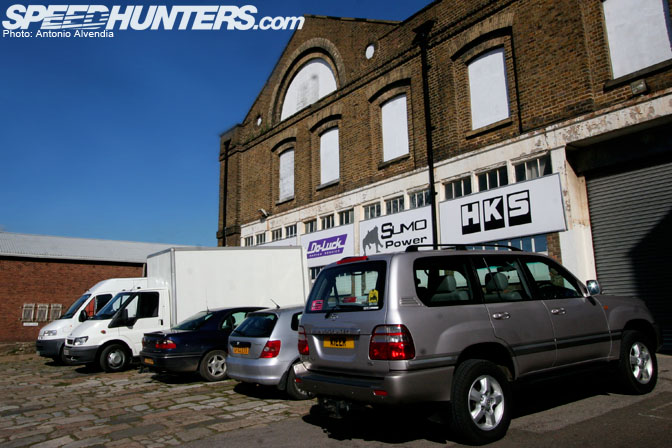 Sumo Power's headquarters are inside a huge Victorian-era building at Sheerness docks in Kent, UK!
Inside the shop, Sumo Power has tons of parts! TONS! And tons of National Geographic-style posters of puffy breasted birds in their natural state! They love nature, those Sumo Power guys.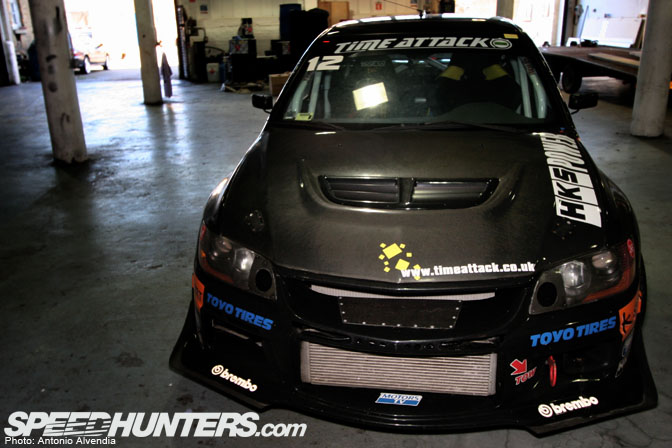 Sumo Power also has a partner in Greece, called Auto Ergonomics! Here's the competition prepared Lancer Evo piloted by the Auto Ergonomics team. These guys fly all the way from Greece to the England to compete with the Evo in the Time Attack UK events!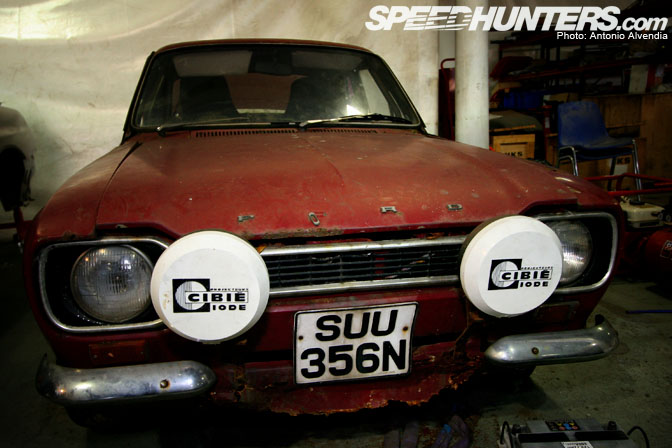 I was surprised to find this car in the back of Sumo Power – Britain's version of the Ford musclecar. Not a Mustang, but a Ford Escort Mark I "Mexico," made famous by the old RAC rally heritage of world class rally drivers like Roger Clark, who is referred to as the greatest British rally driver of all time.
RAC stands for Royal Automobile Club, but it might as well have stood for Roger Albert Clark. With his Ford Escort RS, he was the star of the show.In 1972, Roger Clark and his co-driver Tony Mason were the first British crew to win the RAC Rally since 1959.
I hope the Sumo Power crew restores this rusty old Escort and makes it shine again!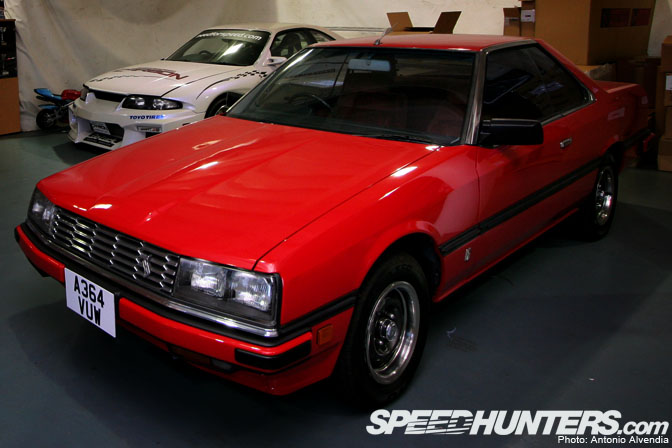 What I like about this imported Skyline (this is the only one of this chassis type in the UK) is the fact that it's red, original, and very clean… which make it very much my style.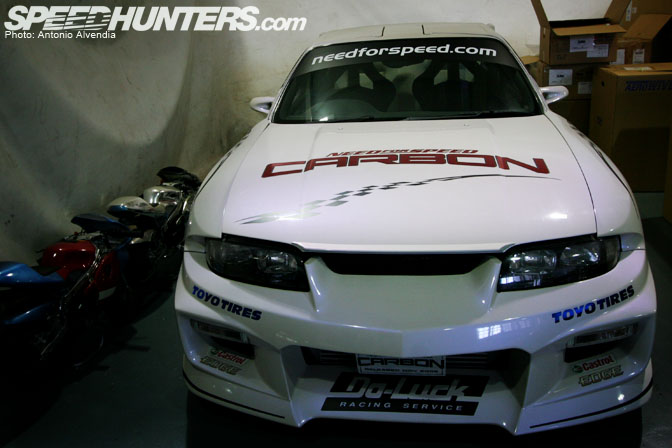 This Skyline, not so much. This R33 is a show car that Do-Luck Japan built, then was imported to the UK by Sumo Power, for the purpose of promoting the Need for Speed Carbon game. This crazy looking Do Luck aero kit reminds me of the cars I saw at the 1999 Auto Salon – it even has actual gull wing doors! In fact, this car actually won "Best of Show" at the 1999 Tokyo Auto Salon! Incredible! Although the aero kit isn't necessarily my style, I have to appreciate the build quality of this car, especially since it was built back in 1998-1999 timeframe! Since it doesn't see much use, I think this car would make a good museum car one day – maybe we could put it in the hall entitled, "The Hall of Cars with Crazy Aero Kits from the Late 1990s that Rod and Antonio don't like so much." Or maybe that would make for too big of a sign. I dunno.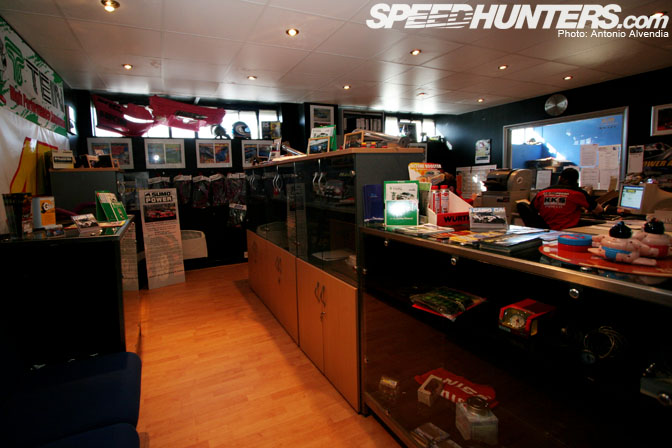 Sshhh! Don't disturb the Sumo Power sales staff, hard at work in the office! I like the sumo wrestler RC game that they have on the counter, cool!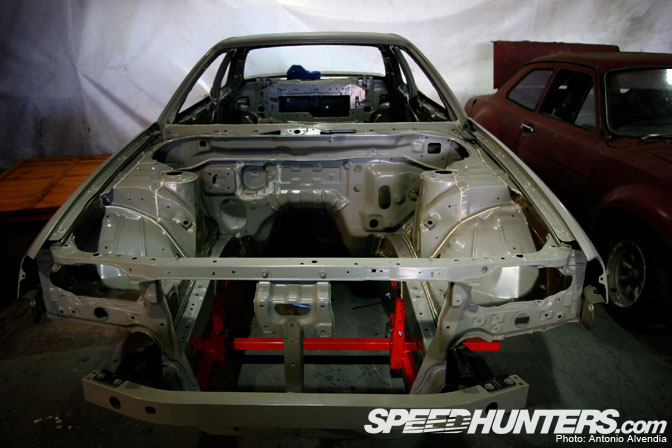 I wonder what's in store for this bare bones chassis? Sumo Power's new project car, an R34 Skyline! I'm sure they're going to make it cool!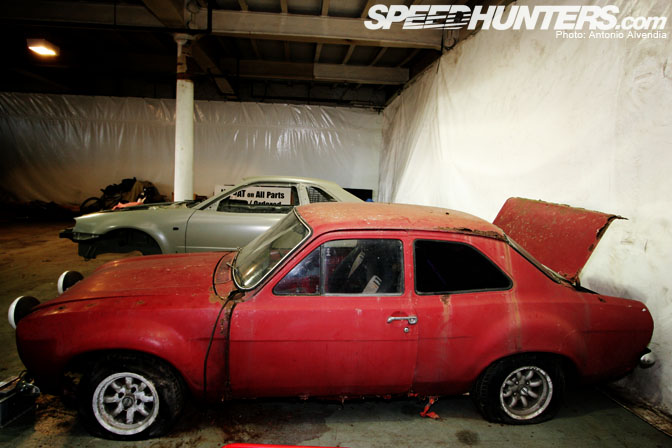 Here's the Escort again, super cool with its flared fender arches and Minilite wheels. Restore this thing already, Sumo Power!!! I love this car!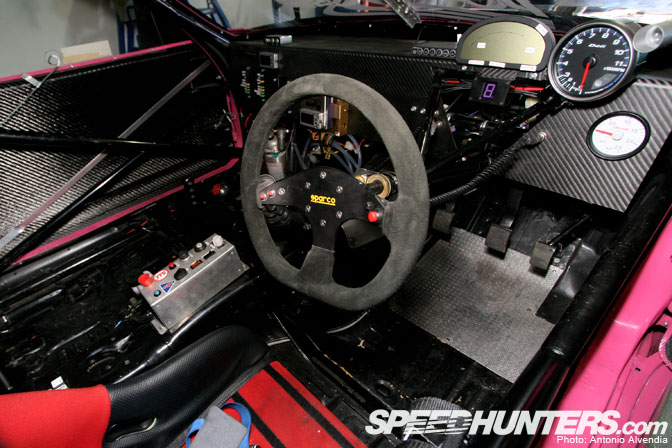 When Sumo Power builds race cars, they mean all business. And this is their office – the cockpit of their famous R33 drag Skyline, named Fuujin. More on this car later.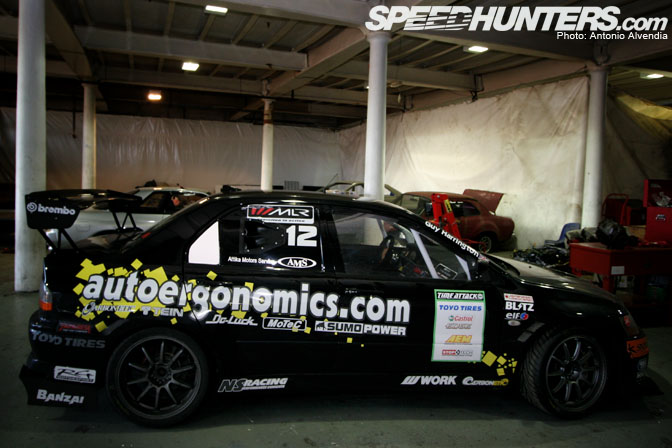 Of course this Evo has all sorts of race suspension and engine work and body modifications done to it, but all I could think was, "cooooooool. Work XD9s."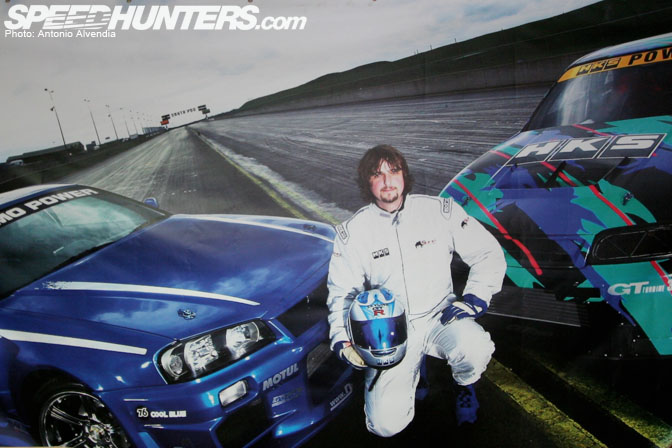 When Sumo Power's own Andy Barnes is out at the the dragstrip, everyone bows down. Although, I'm not sure if it's because of the spectacular cars he's built, or because he looked a bit like Jesus when he had long hair. (Andy's gonna kill me when he reads this, hehe.) The above pic is not one of my own – it's actually a photo I shot of a huge printed wall banner inside the shop!
-Antonio Alvendia