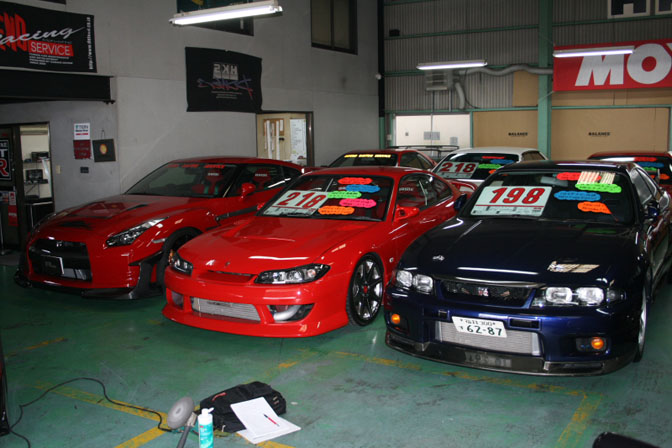 Here we have some more photos from another one of Japan's big tuning shops. Mr. Doricar is a member of the Driftworks forums who lives in central Japan, and he was kind enough to post up some photos from his recent visit to Garage Defend in Aichi Prefecture. Defend is a well known tuner in Japan, and they are particularly famous for their work with Nissan cars and the GT-R in particular. Besides the tuning shop, Defend also operates a fully stocked car dealer that is loaded with top quality performance cars.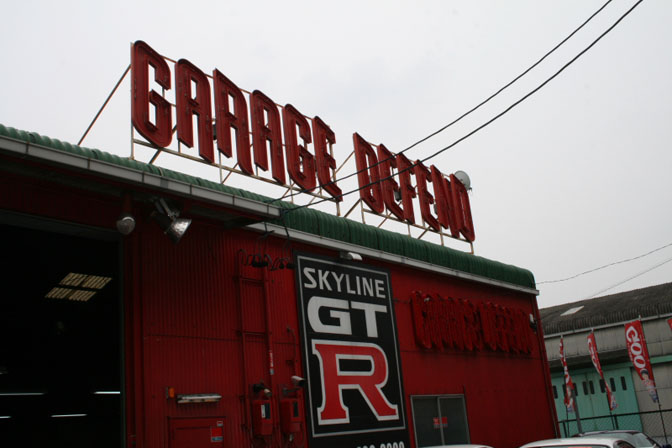 Here you can see the outside of the shop. Defend's facility is actually pretty large by Japanese standards. You'd be surprised how many well known Japanese tuning shops are located in small, unremarkable buildings.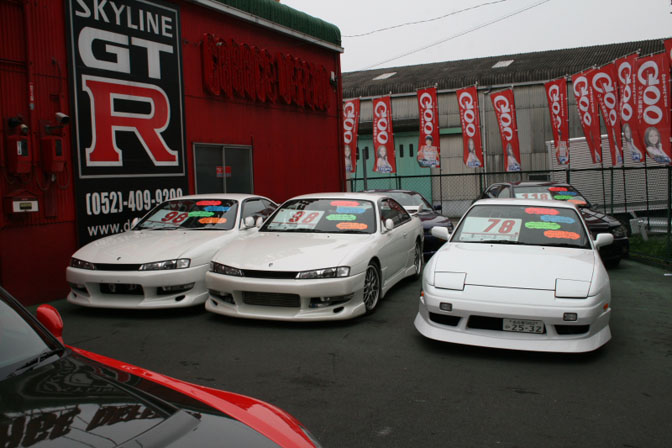 Outside the shop you can see a few of the cars that are for sale. The two S14's on the left look identical to each other.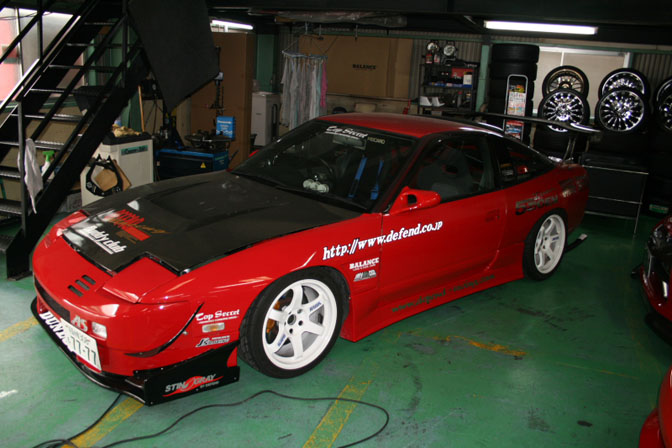 Here we see Defend's 180SX demo car which is often seen participating in local circuit events.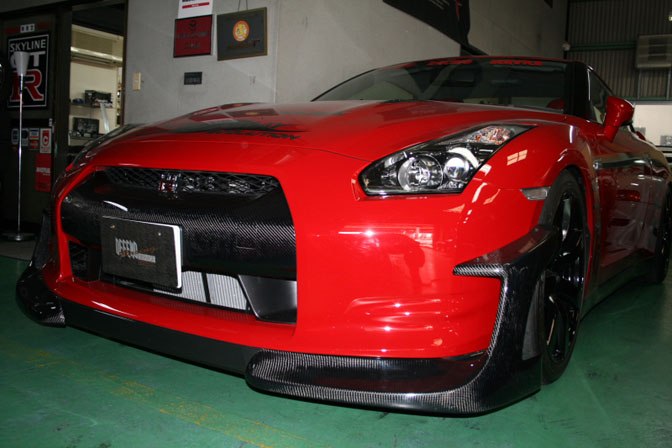 Recently this R35 GT-R has been Defend's most talked about creation. The carbon fiber canards are some of the most aggressive aero parts fitted to the new GT-R. This whole car is actually available for purchase if you are so inclined.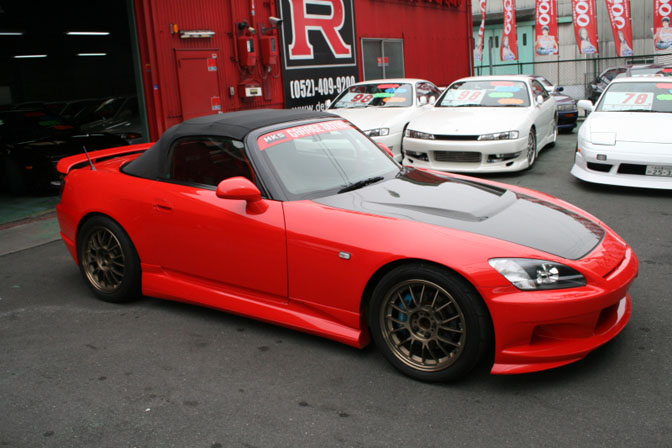 Defend does not work with Nissan exclusively. This AP1 S2000 is another one of their demo cars.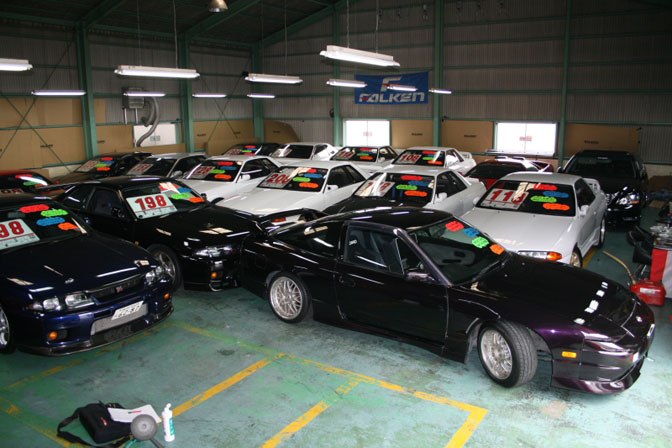 One last shot that show some more of their car inventory. Shopping spree anyone?
Do any of you guys want to take stab at naming all the cars in the above photo?
For more Garage Defend photos check out the Driftworks link below.
Driftworks: Garage Defend Visit
-Mike Garrett