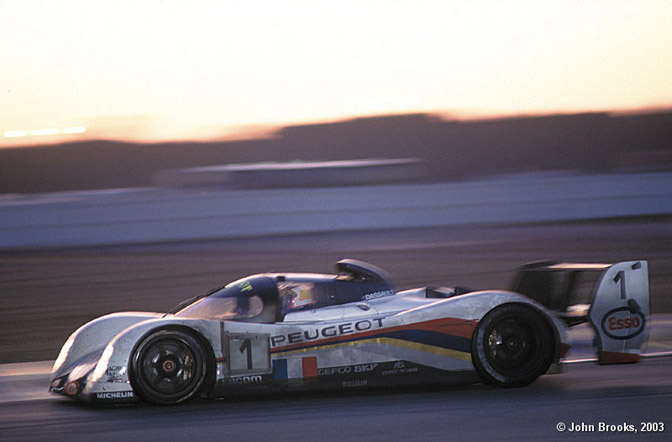 As this weekend's Le Mans is shaping up to be a big battle between Peugeot and Audi, I thought it would be fitting for us to have a quick look back at Peugeot's last victory at La Sarthe.
This was the last year of the infamous 3.5L Group C cars, essentially F1 cars with covered wheels and fighter plane cockpits. These were some of the most extreme, radical machines to ever pound around the 24H race; 800bhp high downforce machines on par in speed with the F1 cars of that era.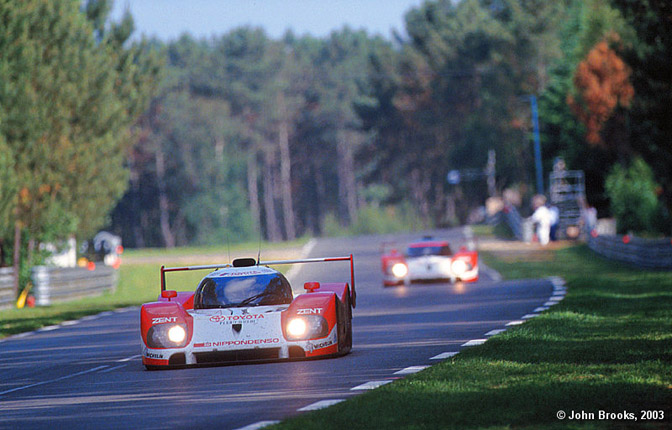 Primary opposition came from the fabulous Tony Southgate designed Toyota TS010s. Here we see the cars at speed on the run to Indianapolis corner.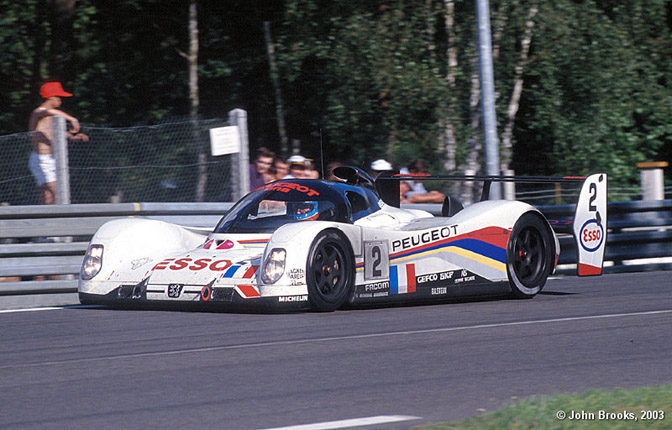 The Peugeot Group C program came off the back of their success in Rallying. Interestingly, they were managed by a certain Jean Todt who would go on to do great things at the helm of the Ferrari F1 team.
I just love the huge wings!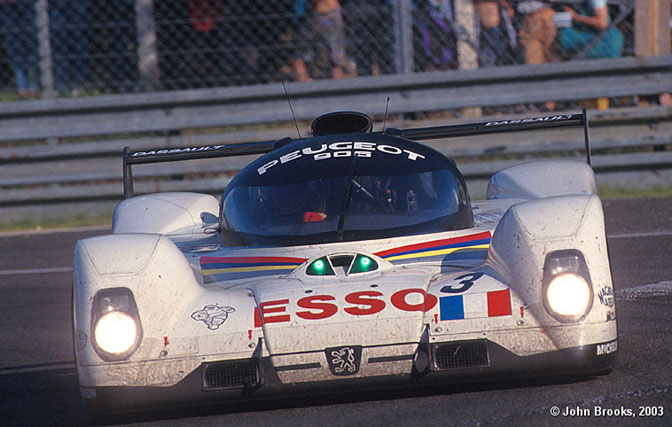 The winning car was piloted by Christophe Bouchut, Eric Helary and Geoff Brabham.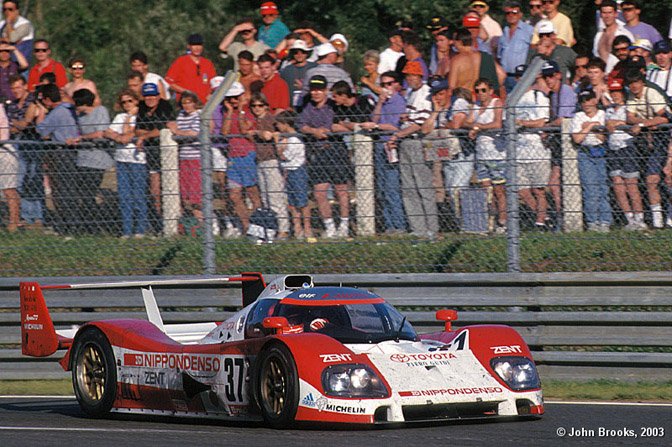 The 3.5L Group 5 cars essentially ran endurance spec F1
engines. The TS010 used a light alloy 72 degree V10 with twin overhead cams per
cylinder bank and 5 valves per cylinder. The engine weighed less than 140kg.
The entire car was a super-light 750kg.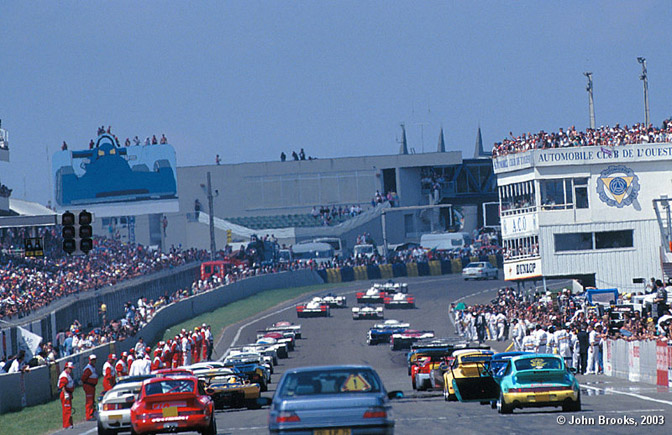 A Peugeot 406 pace car leads the field away on the parade lap. 1993 saw the return of GT cars to Le Mans after many years absence. It's hard to imagine a prototype only field at Le Mans these days, but in the heyday of late 80s Group C this was the reality!
Thanks to John Brooks for the snaps. For more Le Mans 1993 pics check the Sportscarpros site here.
:Rod Chong