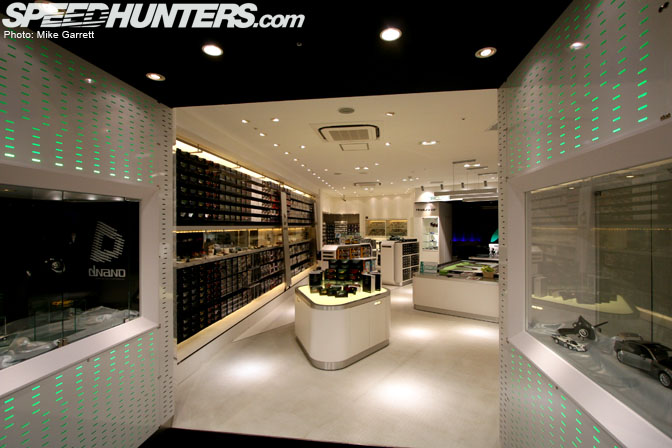 A few months ago, I got something in the mail about a new shopping and entertainment center that was opening in Tokyo's famous Akihabara district. At first I dismissed it as another typical Japanese fashion mall (they are all over the place in Tokyo). But after a closer look, I saw that the new place would include a branch of the Kyosho company's "RC circuit bar" and diecast collectable showroom. Last week, I finally got a chance to go check out the new place for myself and I must say, it was one of the coolest places I have been to in a while. Kyosho is well known for both their "Mini Z" small scale RC cars and their detailed diecast models. The circuit bar gives people a chance to not only see and purchase the latest in Kyosho products, but to race them on a few different courses.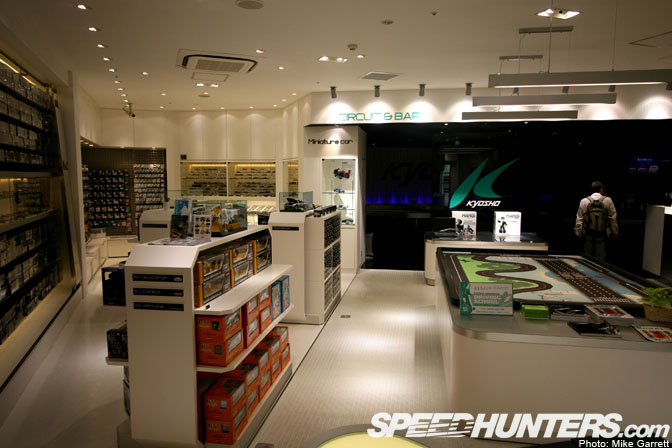 When you walk in, the first thing you notice is the overall presentation. The atmosphere is more like an uspcale showroom than a normal toy store or hobby shop. I never thought something like this could be so classy.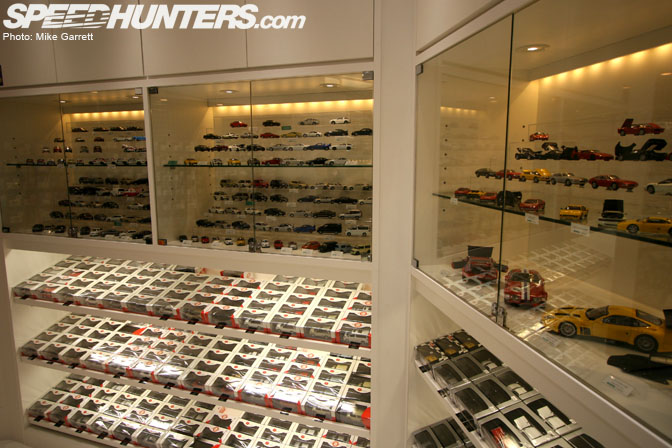 A small portion of the various scale diecast cars that are available. As expected, everything is perfectly organized and displayed handsomely.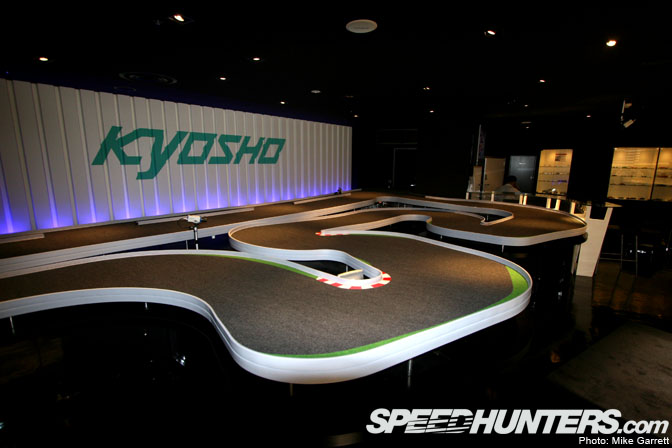 Here is one of the main racing courses. They offer a number of different plans for those wanting to try their hand at racing RC cars or rajicons, as they are known in Japan. You can rent a Mini Z RC car and race it for the reasonable price of 500yen (about $5USD) for 15 minutes. You can also bring your own car and race it on their courses for an even smaller fee.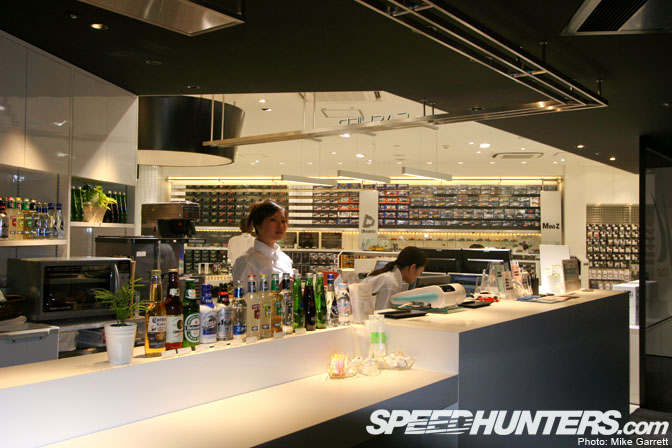 It's not called a circuit "bar" for nothing. There is a full selection of drinks and snack food available. They also offer party plans where you can come with a group and drink the night away while playing with RC cars. How cool is that?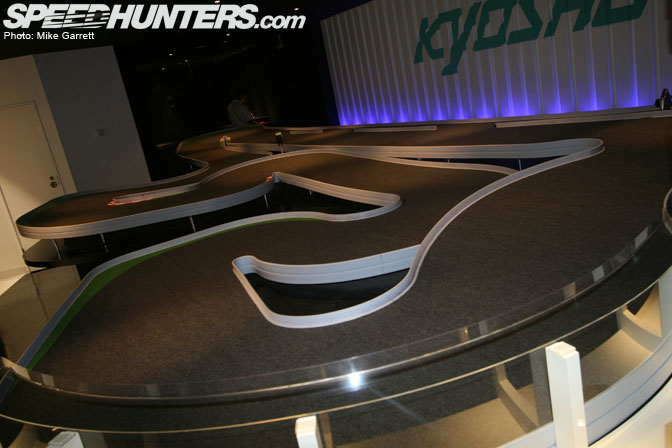 Another view of the course. I rented one of their cars and went at it with my brother and one of his friends who are visiting from the states. It was so much fun. The cars are ultra  responsive and quite fast for their size. It actually takes quite a bit of practice to lap the track with out crashing into the walls or spinning out. I felt a little sorry for the worker who had to keep putting our cars back on their wheels after we flipped them over while racing. Gomen ne! (sorry).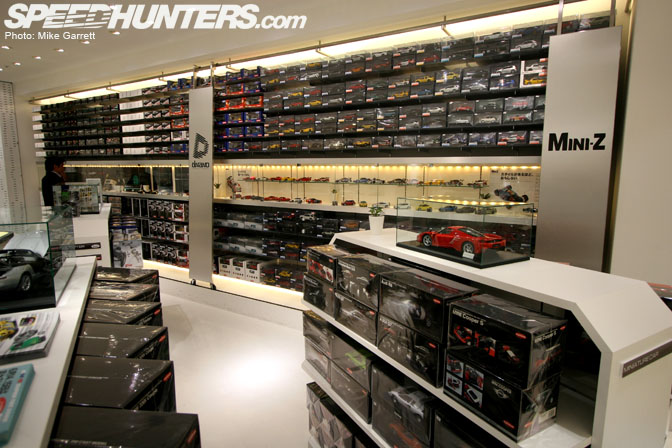 More of the cool stuff available for purchase. Besides the cars themselves, Kyosho also offers a number of hop up and customization parts for their rajicons.
If you are ever in Tokyo, I highly recommend stopping by the Kyosho circuit bar. It's located right next to the JR Akihabara Station so you can't miss it. There is also another branch in the Omotesando shopping complex in Tokyo. Whichever one you go to, just make sure you bring either a lot of money, or someone who will stop you go from going crazy with your purchases.
-Mike Garrett