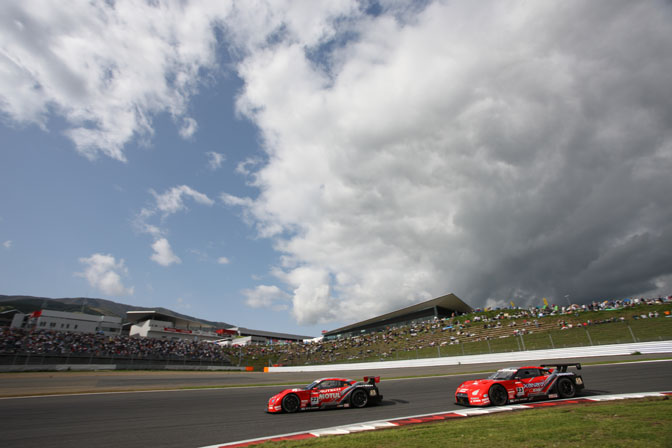 The return of the Nissan GT-R to the Super GT Series may be old news, but that doesn't mean that the sight of a Super GT spec GT-R no longer gets one's blood pumping. Courtesy of Nissan's press department, we have a few fantastic shots of the GT-R teams in action during the Fuji Speedway race earlier this month. These particular photos do a fantastic job of portraying the excitement of a Super GT race. Looking at the photos, you can almost hear the cars as they scream by the camera.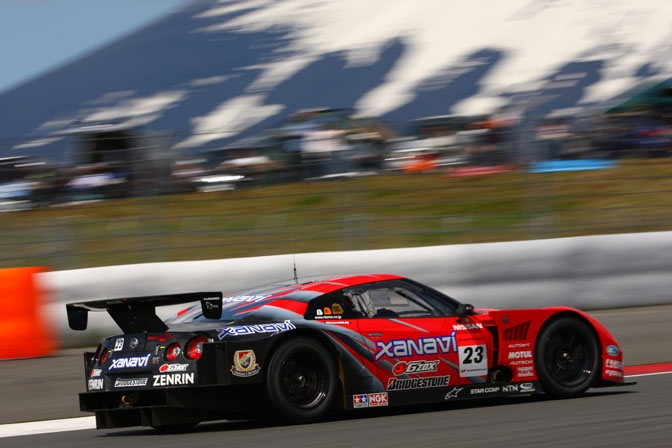 A Super GT GT-R in front of Mt. Fuji. It doesn't get more pure than this.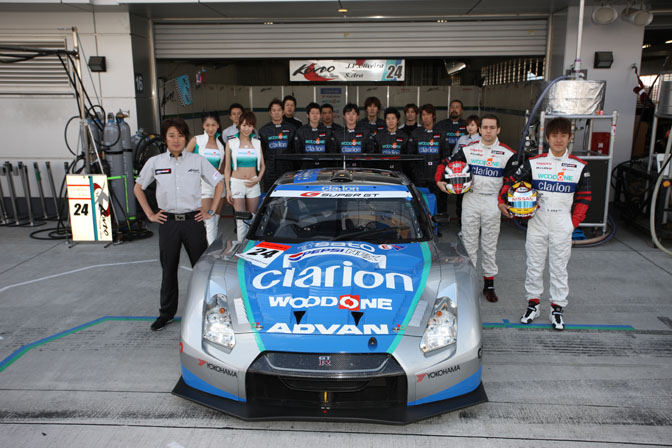 This photo may show the entire Clarion Woodone race team, but I bet you are squinting your eyes to get a look at the race queens!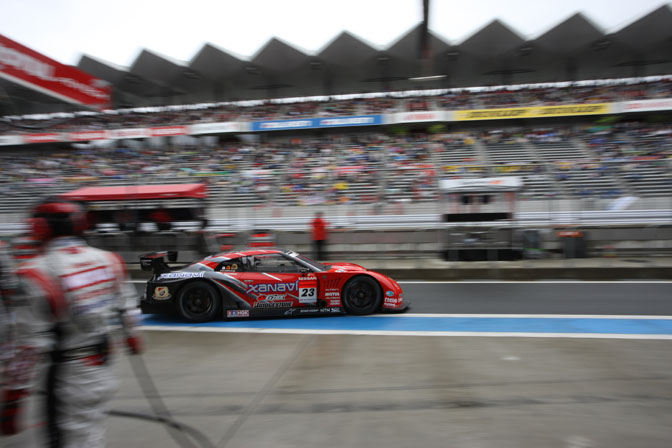 The Nismo Xanavi car blasting out of the pits and onto to the track.
These photos have gotten me way excited to catch some Super GT action in person later this season!
-Mike Garrett