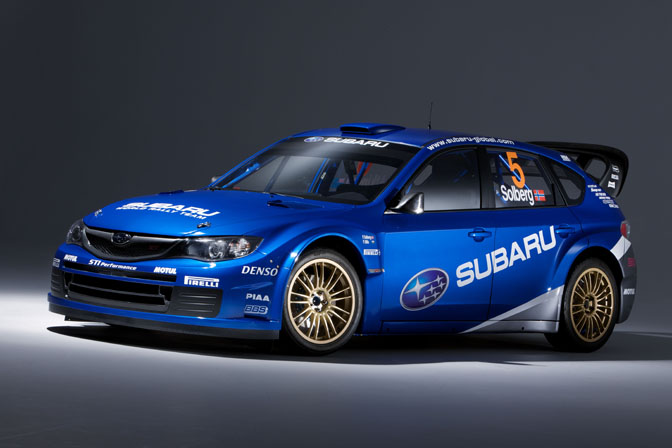 Subaru have announced the 'GE' generation Impreza WRC rally car will make its debut on the Acropolis Rally at the end of the month.
The car has been in development for some time by Prodrive. Its not just the body-style that is a different. The new car marks the end of an era, with a new Blue, Silver and White livery, replacing the Blue and Yellow design seen since 1993. The new livery uses Subaru's Corportate Colours, whereas the previous design originated from Japanese tobacco company '555'.
Having seen the likes of Colin McRae, Richard Burns, Tommi Mäkinen and Petter Solberg (and the fall of WRC!)  in the Blue and Yellow Scoobys,  this announcement marks the end of an era.