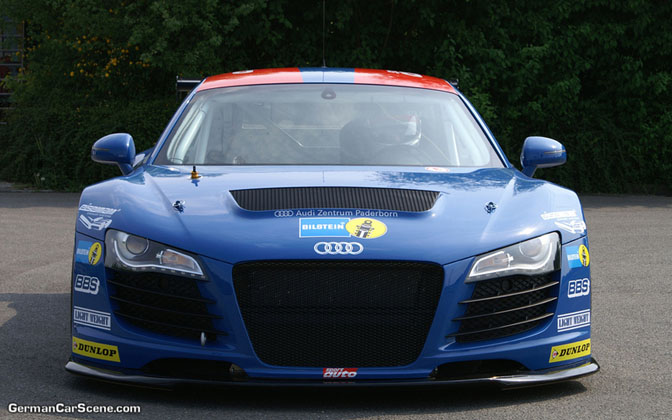 Found this on Germancarscene.com. A privately built Audi R8 will enter the Nurburgring 24h on the May 22nd.
The engine size is decreased to 4.0L, producing 530HP @ 7.800 rpm and 480NM @ 7.000 rpm. Weight is 1.250kg. The exhaust system is custom made by Eisenmann, crankshaft by Omesa and pistons by Mahle. This is an effort by Michael Düchting, Bilstein and Sport Auto called 24h-Project 2008: Blue-Tec. It will race in the SP7 class.
It is really interesting to see that alot of car companies are getting increasingly interested in this 24h race. Volkswagen will enter their Scirocco and Subaru have also announced they will enter with their new Impreza.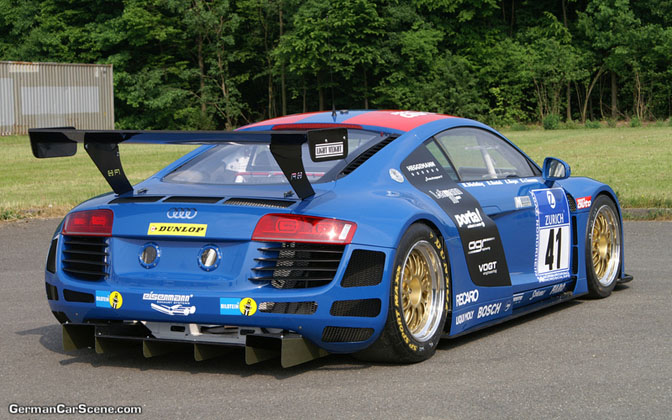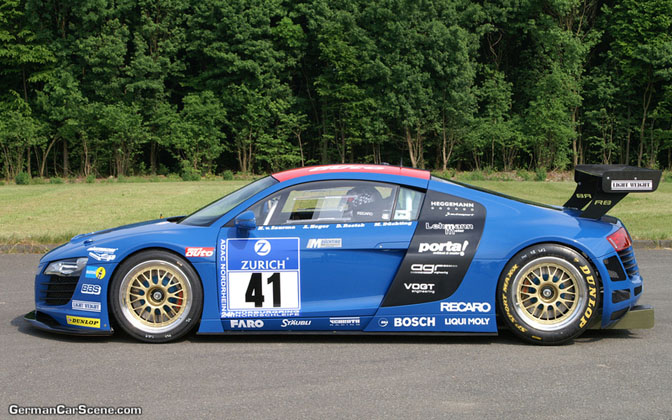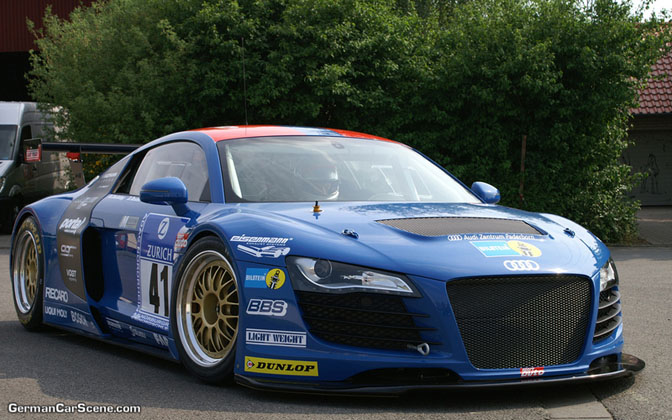 For more info on the race itself you can visit the 24h Nürburgring website.