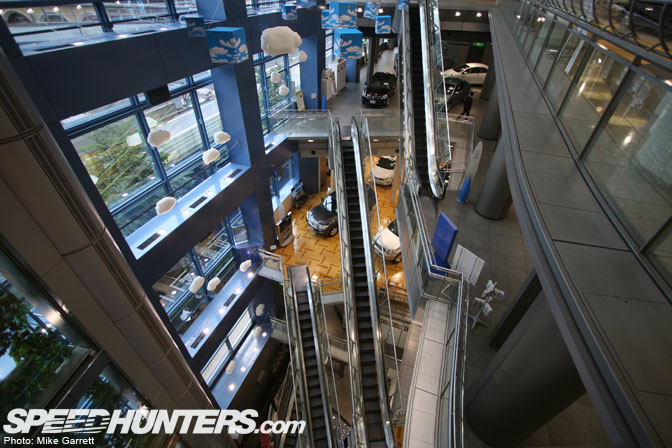 If you were to work for a Japanese company, chances are you would probably become quite familiar with the phrase "okyakusama wa kamisama" or "the customer is god". Obviously, Toyota is very keen on this idea. In Tokyo alone, they have not one, but two state of the art showrooms where people can sample their entire car line up and partake in a number of activities that promote both Toyota's vehicles and the automobile in general. One is called Megaweb and is located in Odaiba, the other is called Amlux and can be found in Tokyo's Ikebukuro district. Amlux is the one we will be looking at in this post. Amlux is housed in its own multi-story building near the famous Sunshine 60 building in Ikebukuro. It can be accessed with just a short walk from the JR Ikebukuro Station.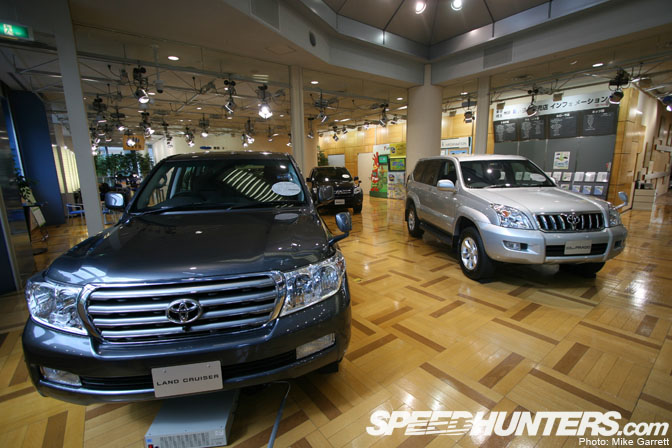 At Amlux, you can take an up close and personal look at Toyota's entire Japanese market lineup. All of the cars are unlocked and getting inside them is encouraged. The employees are not aggressive car salesman, but ultra polite young women who will answer any questions without pressuring you. There is also a full time staff dedicated to keeping the cars spotless inside and out. Here we see a few of Toyota's new SUV's on display.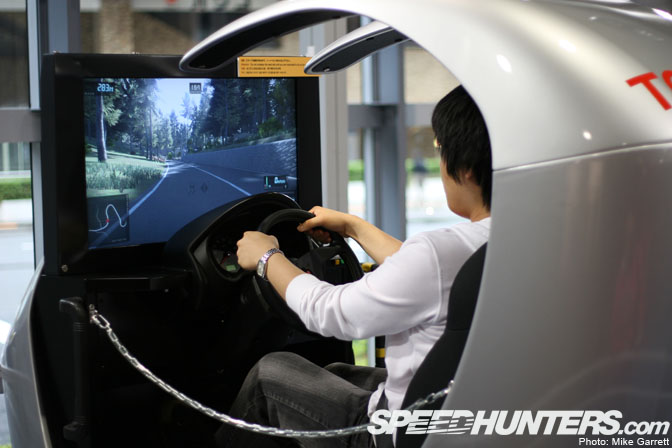 There are a number of activities for visitors to try and all of them are free of charge. This is Toyota's own "safety simulator". It doesn't have quite the rush that you get in Need for Speed, but it was still fun to give it a whirl.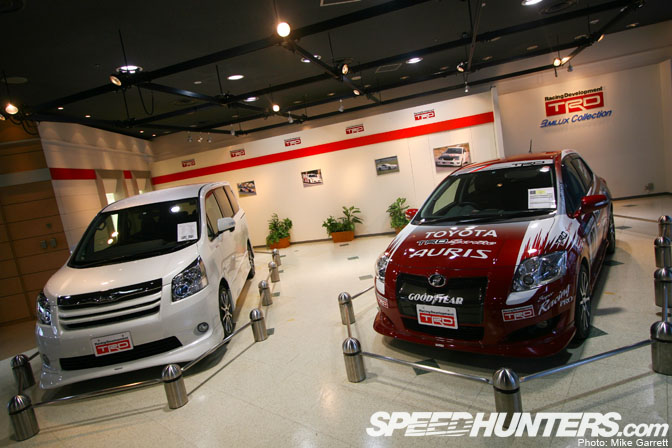 Upstairs you will find the TRD area. Actually, I was a little disappointed with this. There used to be a fully stocked TRD store here, but now it has been replaced with a small vehicle display. Not very exciting.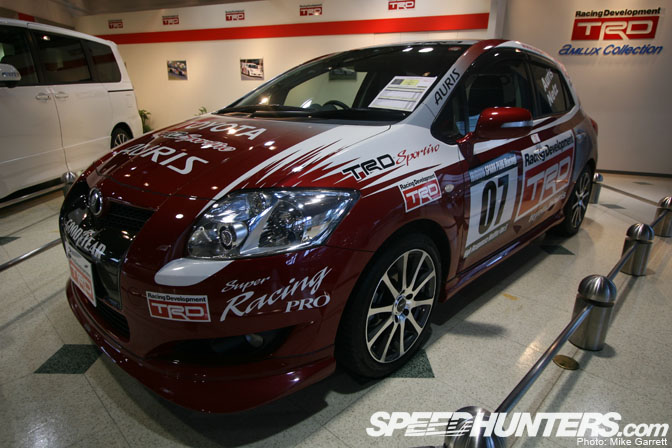 The TRD-equipped Toyota Auris was pretty cool though.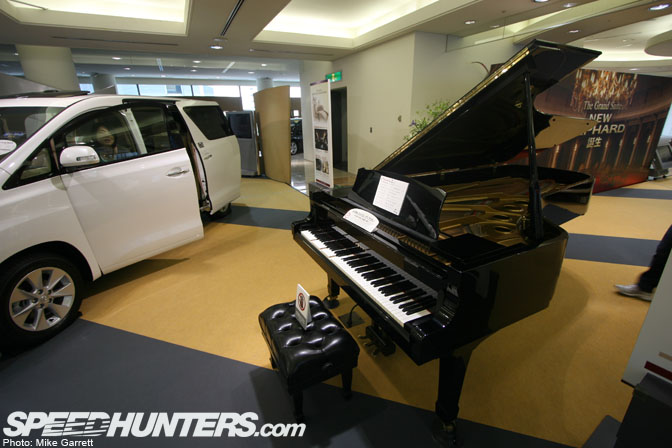 In an effort to show the classiness of the new Alphard van, Toyota put this cool automatic piano in one of the showrooms. In Japan, large vans like this occupy the place of something like a Ford Expedition or Chevy Tahoe in the states.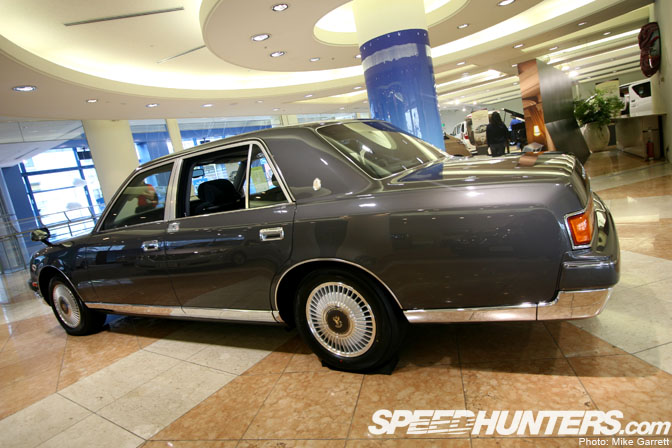 While on the subject of being classy, check out this Toyota Century. Real Japanese VIP's don't roll around in slammed Aristos or Celsiors, they roll around these (in the back seat of course). The price? About $114,000 USD. If you can't afford one, at least you can go to Amlux and sit in the back seat while you pretend like you are the prime minister.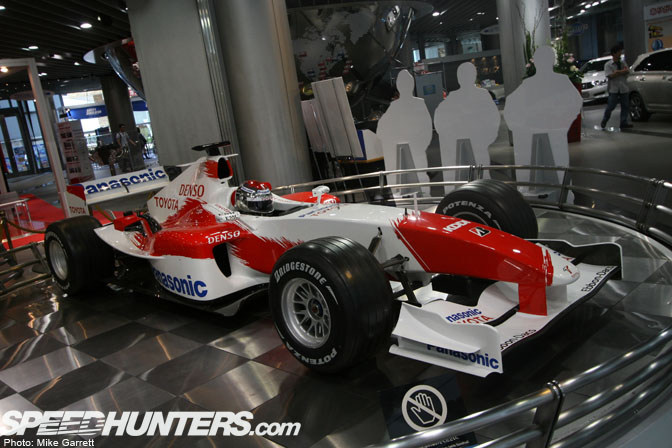 There isn't a ton of motorsports related stuff at Amlux, but there is a nice Toyota F1 display.
While Amlux may not offer a lot for the hardcore car enthusiast, there is still plenty of interesting stuff to see. If you ever have some time to kill while in Tokyo, it is definitely worth a visit. Next time, we will take a look at Megaweb, Toyota's OTHER car wonderland in Tokyo. I think you will find that Megaweb offers even better stuff for car geeks like us.
-Mike Garrett