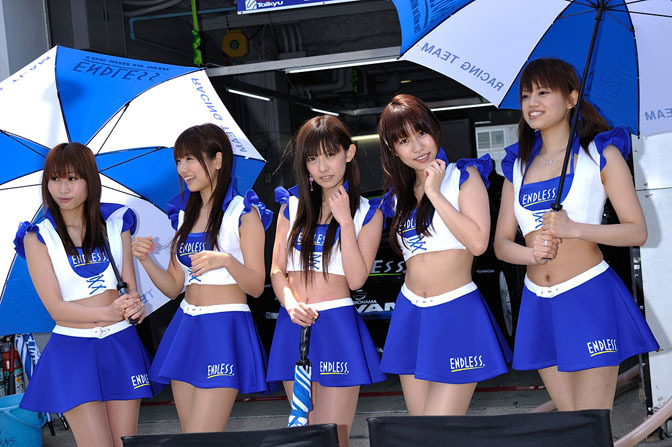 In Japan, race queens are much more than just eye candy for race goers. They are a whole phenomena in themselves. There are magazines and photo books dedicated just to these trackside beauties, and there are even race queen figurines that are a perfect match for your scale model car collection. As I have mentioned before, there plenty of photographers who go to events for the sole purpose of covering the race queens. As a result of this, there are fine sites like RaceQueen Photogallery, which as the name suggests, provide high quality photos of race queens and campaign girls from races and events all over Japan.
While Super GT race queens might be the most well known, the Super Taikyu series also has quite a share of umbrella-carrying young women. RaceQueen Photogallery was on the scene at last month's Super Taikyu round at Suzuka Circuit, and they have posted numerous photos on their site, a few of which we decided to share here.
Enjoy the photos, and be sure to check out the RaceQueen Photogallery site for more. BTW, if anyone asks what you are looking at it, you can quickly press the "back" button and say that you are "just looking at a car site".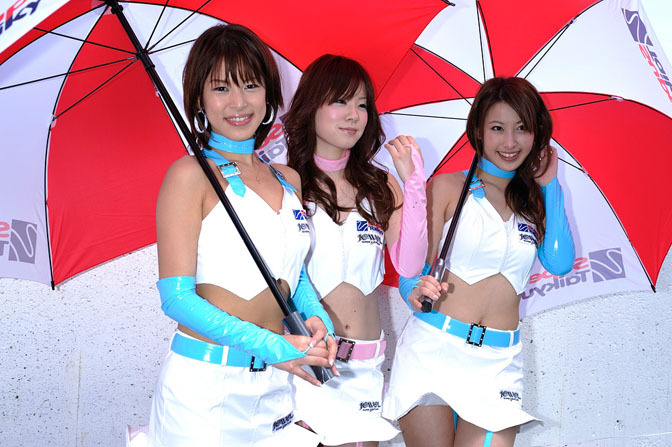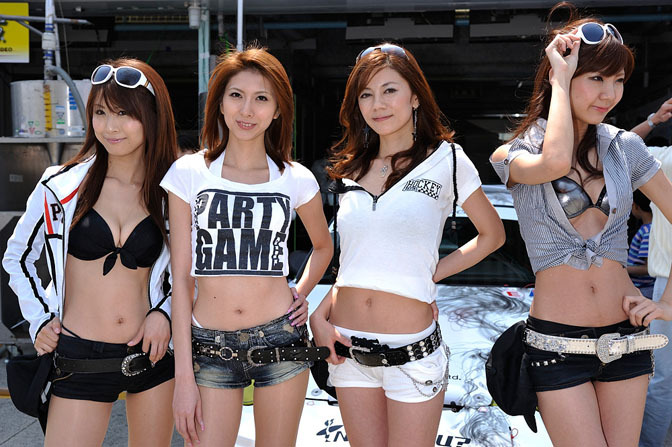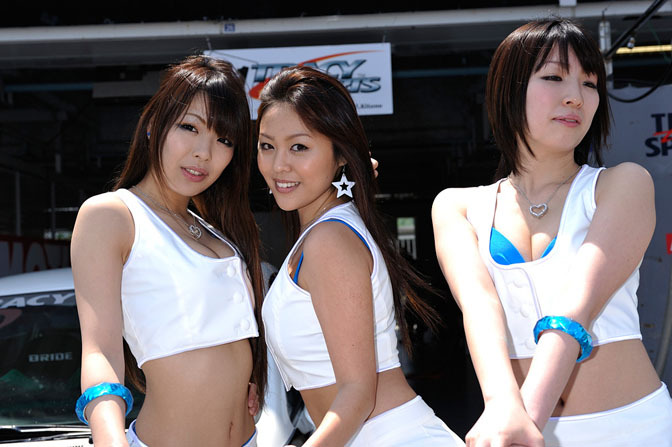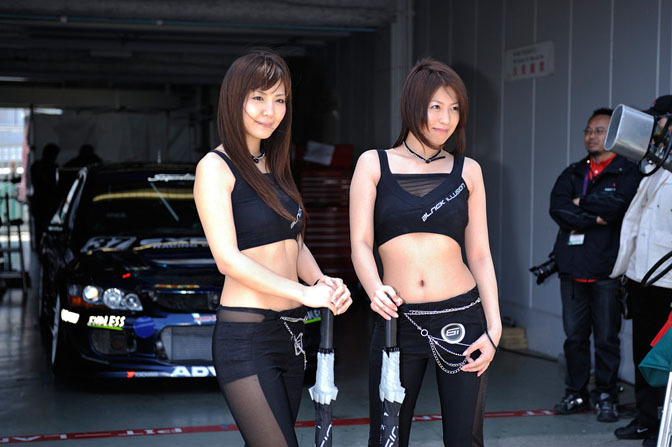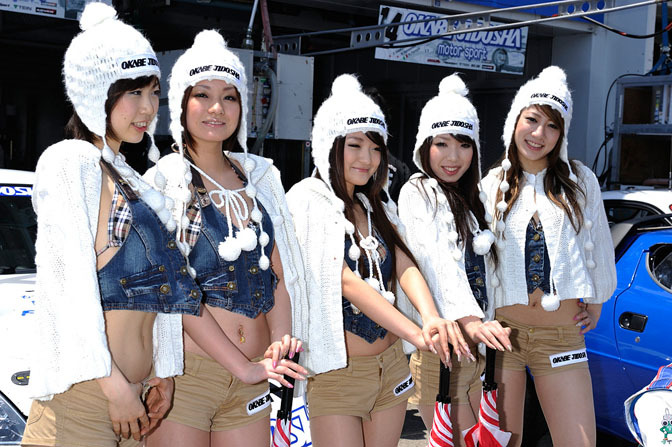 -Mike Garrett