Ela Bouse! Not too long ago, I received a package in the mail from my friend Stathis, who I met at a drift event in Greece last summer. Stathis is one of the best AE86 drivers in Greece, and apparently he and his crew have just started a new print magazine, which comes with a drifting DVD!
Since it's been sitting on the magazine rack in my living room for the past few weeks, I thought I'd share some info about it! The name of the magazine is WOT (Wide Open Throttle), and it's very interesting! I buy alot of overseas magazines, especially if it has drifting content in it. Luckily for me, Stathis just sent this to me for free, along with a DVD and some stickers! Efharisto, Stathis! (It means Thanks)
WOT is a magazine with heavy drift content, and the DVD is very fun to watch as well!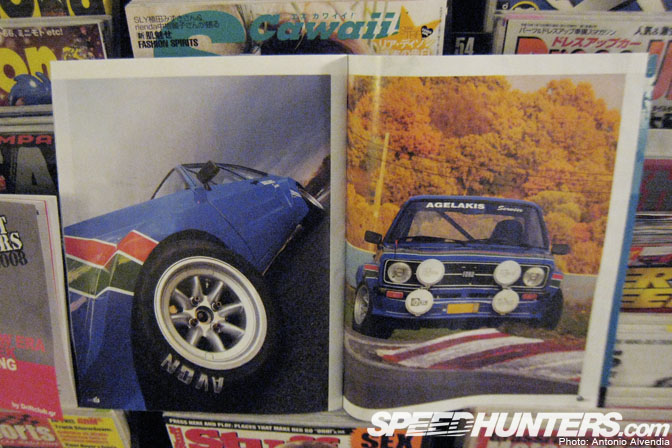 My favorite part of the magazine – the feature on this super cool Agelakis Service restored Ford Escort Mark II, it's awesome! From the foglights to the rollbar, which seems to have its main hoop protecting the passenger and not the driver (???), to the Minilite-style "banana spoke" wheels and Avon tires, this Escort is awesome! I took photos of this car when I was in Greece last year, stay tuned for that!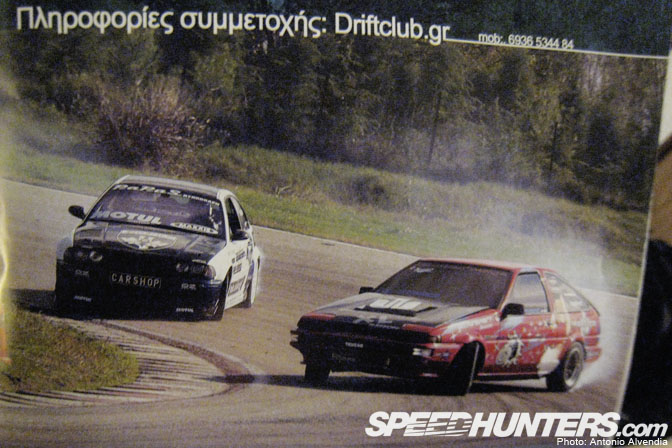 This photo shows two of Greece's best drifters – my friend Stathis (red supercharged AE86 Toyota Trueno 3 door, in front) and also George (E46 BMW M3) from Thessaloniki (did I spell that right?).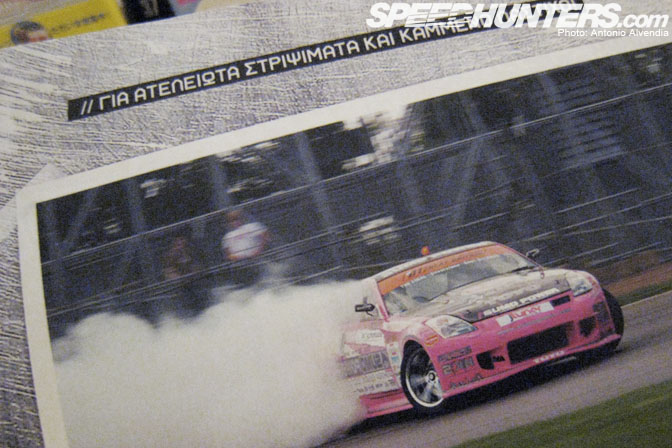 One of the pages even featured a photo of the Sumo Power Z33 350Z from the D1 Great Britain event a few years back! I wish I could read what the caption says, but unfortunately I can't; it's all Greek to me.
-Antonio Alvendia