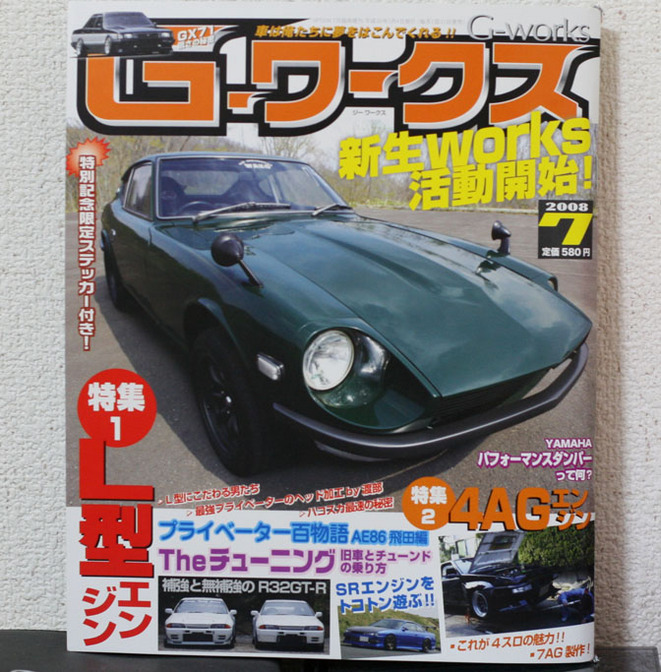 Magazines are REALLY heavy. When you are just holding one you don't really notice the weight, but 10 or 20 of them together make for some "serious mass". I learned this the hard way when trying to fill a suitcase with car magazines bought at a secondhand book store in Japan. Of these magazines, my personal favorite was a magazine called Auto Works. It had been around for very long time and was the magazine of choice for "privateer" car builders and racers in Japan.
The pages of Auto Works were filled not with the latest high dollar tuner shop demo cars, but with grassroots enthusiasts and there own home-built street and track cars. There were no meticulously set up photo shoots or stories about the latest fads in tuning, a lot of the photos weren't even in color! But that stuff didn't matter because the cars and people in the magazine more than made up for it.
After getting settled in here in Japan, I looked forward to the new issue of Auto Works every month. Everything was fine until a few months ago when I went to the nearby book store and noticed there was no new issue of AW on the shelf. I thought that maybe the store had decided not to carry AW anymore so I looked elsewhere. After searching several other bookstores, I had no luck. A new issue of Auto Works was nowhere to be found! I began to face the likelihood that my favorite car magazine was no more.
Then about a month ago, while looking through a new issue of Option magazine, I noticed an advertisement for a new magazine called "G-Works", which was to debut on May 21st. (About the same as the launch of Speedhunters, coincidentally!). The magazine looked like it might have similar content to Auto Works, but i was a little skeptical. Today, I was in a 711 store and saw the G-Works debut issue, which I purchased right away. I was pleased to find that it is basically Auto Works with a new name and a slight refresh. My favorite magazine is back!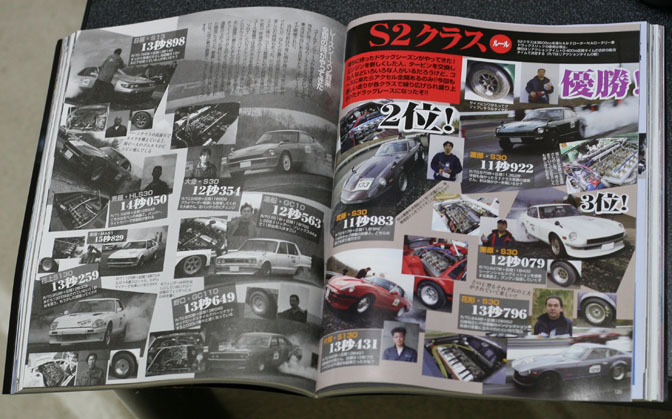 Although there are number of different types of cars featured in the magazine, the commonly seen ones are classic Nissan Skylines and Z's powered by the venerable L-series engine, the Toyota AE86, and other cars from the Showa period (the late 80's and earlier). These types of cars are the favorites of privateers. There are also American and European cars featured from time to time.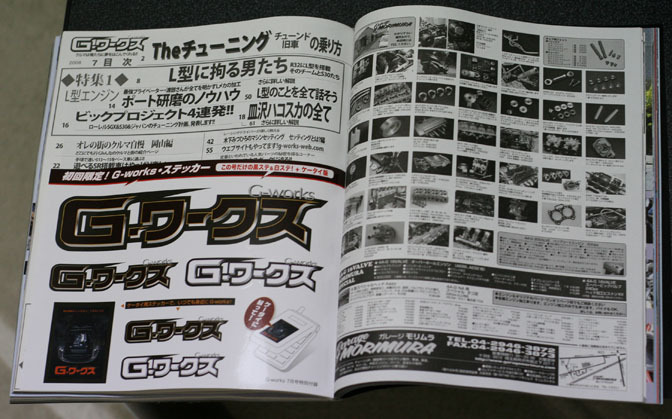 The debut issue even comes with a sheet of G-Works stickers to put on your car's back window or your ketai (cell phone). Score!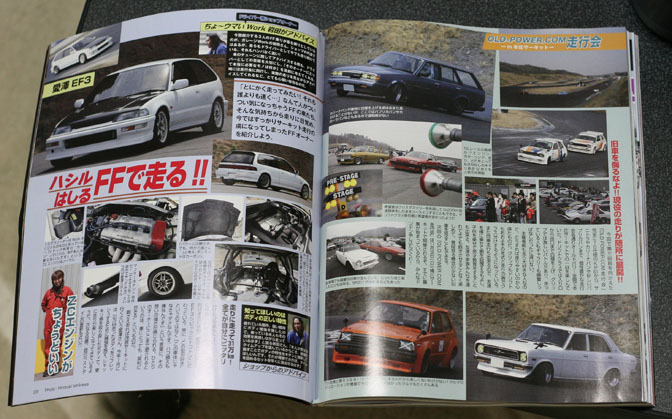 This is typical of the features and types of cars seen in the magazine.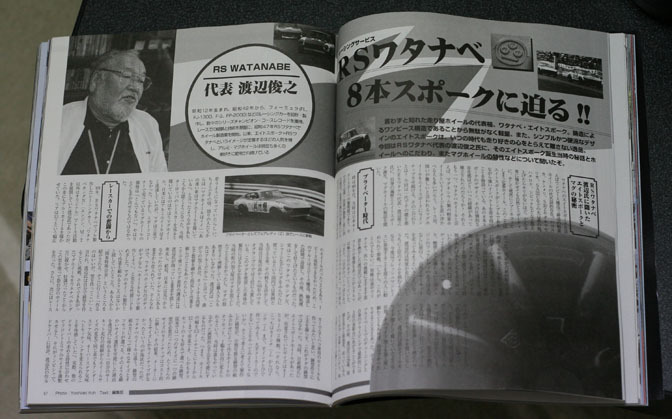 A full feature on the RS Watanabe Eight Spoke wheel. That's the Auto Wor…I mean G-Works that I know and love.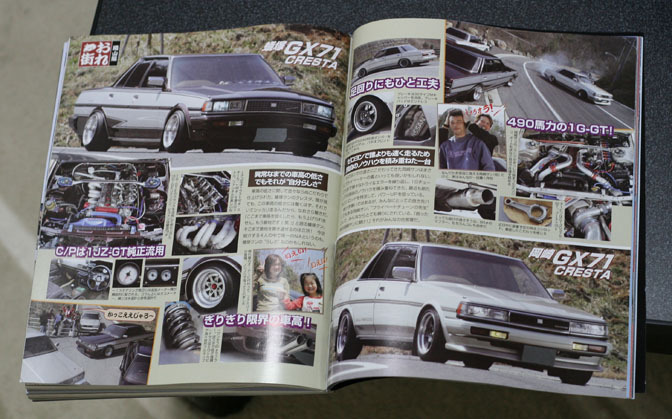 A feature on some tuned examples of the Toyota GX71 Cresta. These cars should not be mistaken as the typical "yanki" or "bosozoku" style cars, as they are actually built for serious performance. The car on the right has 480ps!
I just wanted to share my happiness with the revival of one of the best car magazines ever. Check with your local Japanese book store to score a copy!
G-Works Magazine (Official Site)
-Mike Garrett