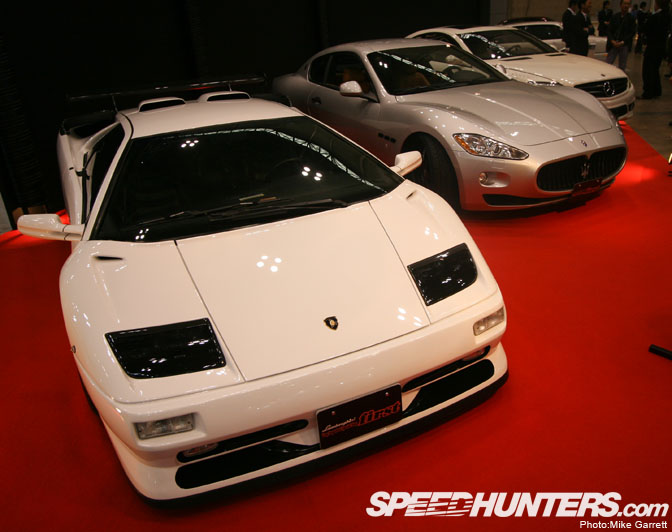 The Japanese are no strangers to exotic cars, and in the more upscale
areas of Tokyo like Roppongi Hills and Ginza, it is quite common to see them cruising around. As for me, as much as I would like to be able to rattle off the spec list of the newest Lamborghini out of memory, I have to admit that I am far from an expert on exotic cars. I also get nervous when looking at them. I worry that the owner is going to come up to me and yell something like "Hey, you don't look exotic enough to be seen near my car!". Luckily, I had no such run-ins at the Tokyo Special Import Car Show, where there were enough exotics to fill the fantasies of even the most humble car enthusiast.
Here are some of the exotics I drooled over at the SIS-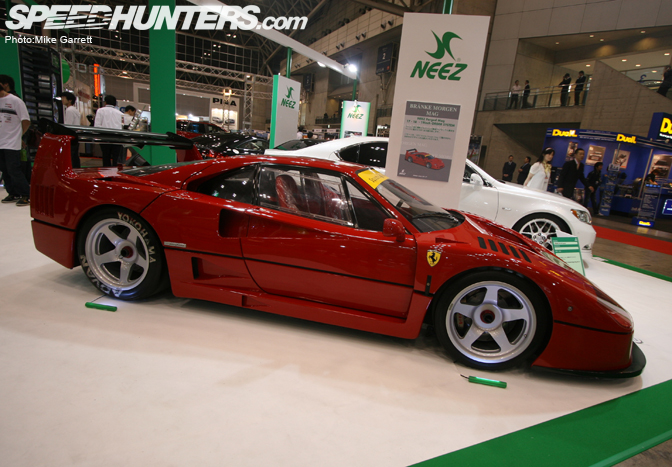 Neez is the manufacturer of some of the highest quality wheels found anywhere. To prove this fact, there booth was packed with a couple million dollars worth of exotic cars. This Ferrari F40 immediately caught my eye. The center locking wheels on the car are made by Neez of course.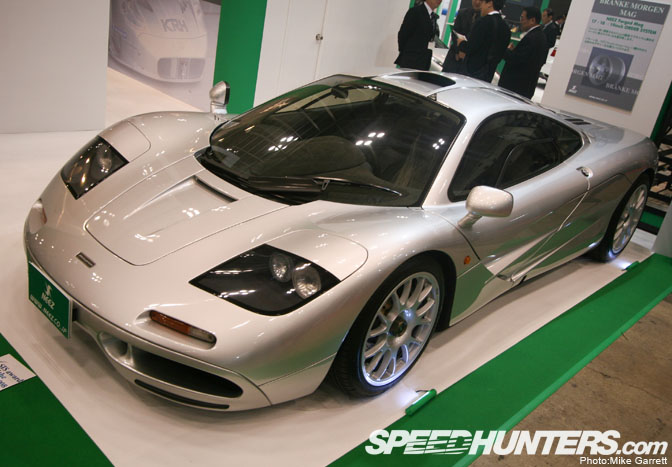 Because just showing a Ferrari F40 isn't enough, Neez also brought a McLaren F1 to the party. Usually, the middle is the last place you want to sit in a car, but in the McLaren, it's the only place to be.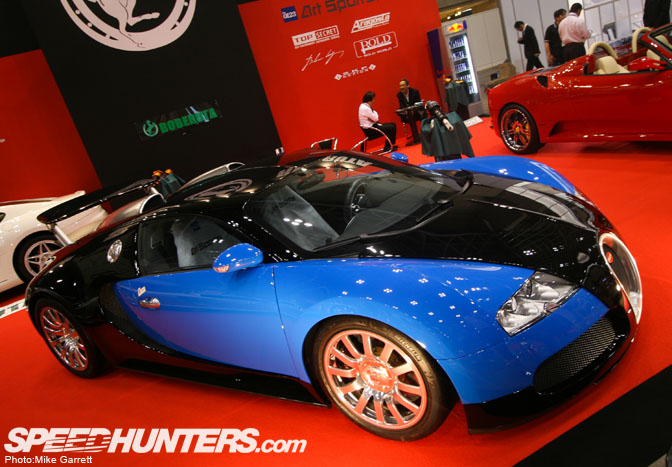 Bugatti Veyron. I heard these are fast or something. This car was brought to the show by Roberuta, an exotic car specialist shop located in Chiba Prefecture.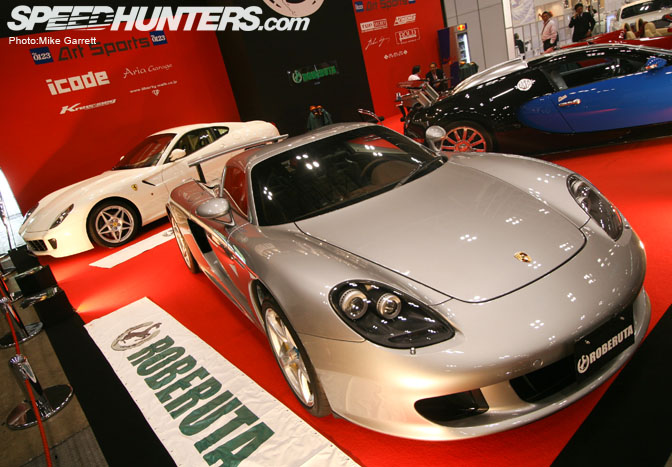 A couple more of Roberuta's toys, a Porsche Carrera GT and Ferrari 599GTB.
I will be doing one more post with a few odds and ends from the SIS event, it should be posted soon.
For more on these Japanese exotics, check out the links below.
-Mike Garrett