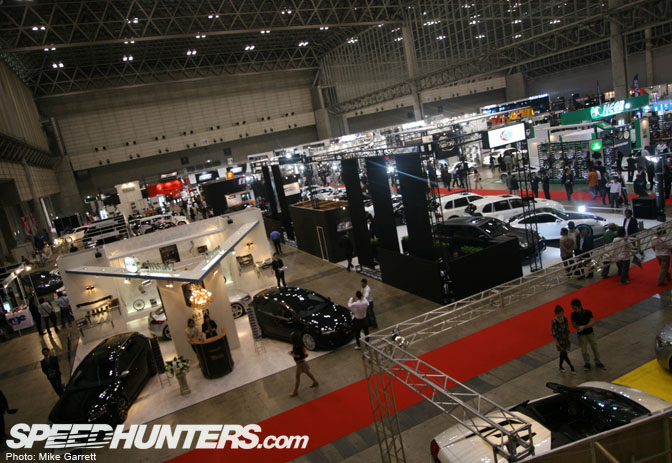 It's like Tokyo Auto Salon without all the Japanese cars. That's how I would describe the annual Tokyo Special Import Car Show, which happens to be held in the same location as Tokyo Auto Salon. Taking place in two sprawling halls at the Makuhari Messe in Chiba Prefecture, the Tokyo SIS is a showcase of everything that is happening in the world of import cars in Japan. The show has everything you would expect from an event of its type, and while it may not have quite the madness that Tokyo Auto Salon has, the cars (and the campaign girls) are no less impressive. The booths at the show were filled with everything from race-tuned exotics, to American SUV's with 32″ wheels. I will go into a little more detail about the cars later, but for now here are some quick teasers.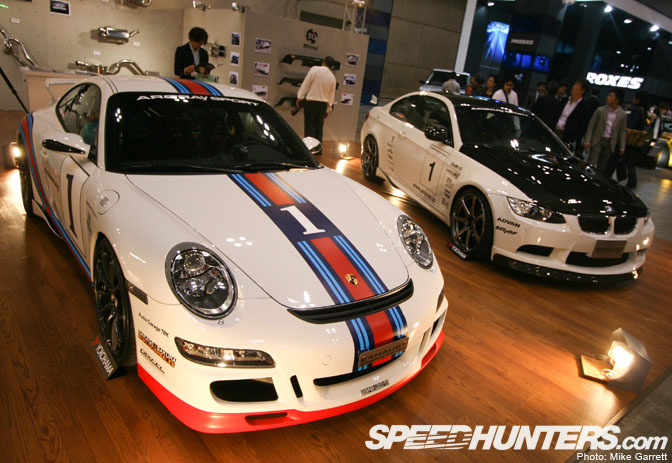 In Japan, the Euro tuning wave is continuing to spread as more and more tuning companies are introducing new parts for European sports cars . I was interested to see what Japan's high end tuners would be doing with new platforms like the BMW E92 M3 and 135i Coupe.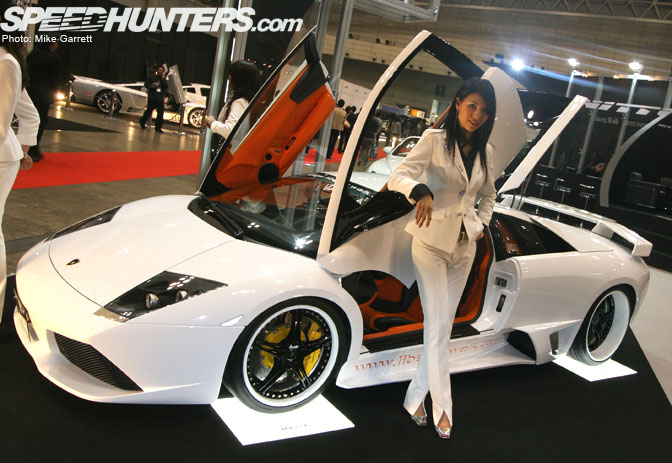 No Japanese tuning event is complete without campaign gals, and there were plenty of them at the SIS. Of course, with the campaign gals come the photographers who stalk them. I think some of the photographers could care less about the cars at the event.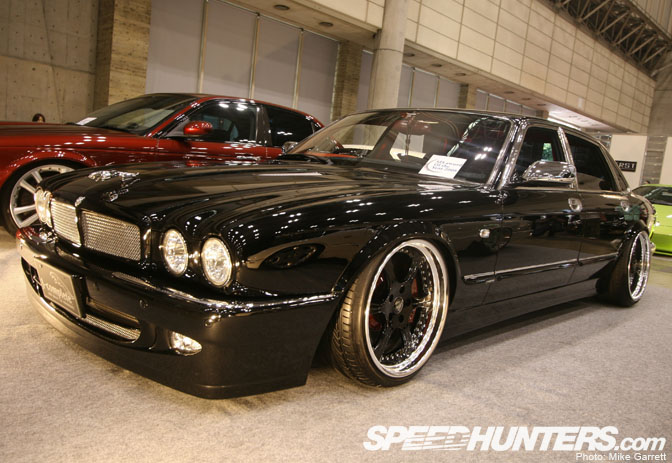 VIP cars do not have to be Japanese in origin, as shown by this Jaguar from J-Complete. This car was one of my favorites at the show.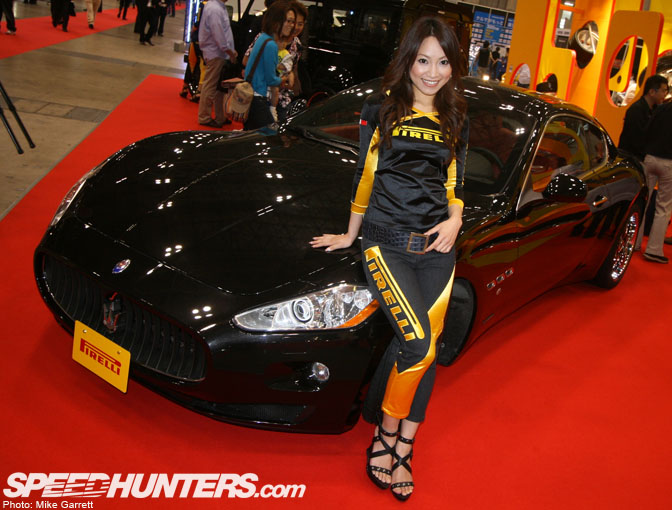 One more shot to show what you can expect in the rest of our coverage. Look for more coming very soon as we show the latest in Japan's high end tuning scene.
Tokyo Special Import Car Show Official Site
-Mike Garrett