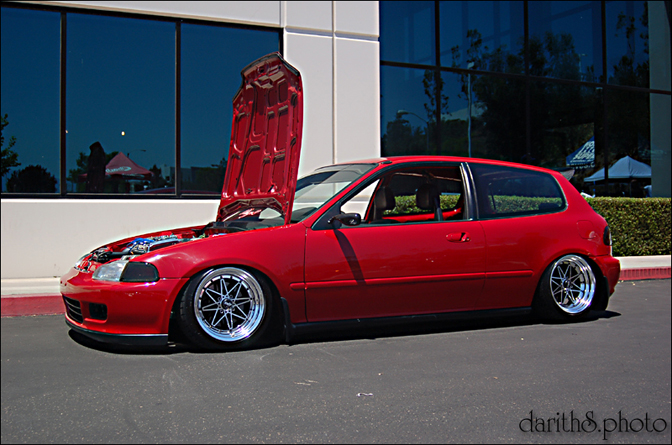 In just a few short years, the annual Honda-only gathering at the Eibach's facility in Southern California has become one of the most talked about events in the American tuning scene. Despite the growth of the drifting, VIP, and time attack movements, Hondas continue to be one of the most popular tuning platforms in the United States. The Eibach meet is the place to see all of the latest trends among the Honda crowd. This weekend was the big event, and Honda junkies braved the blazing hot SoCal sun to see some of the finest Hondas in the land.
The Honda Tech forums are already filling up with photos from Sunday's event, and I came across some nice shots from HT member DarithS. As far as the latest trends go, low offset wheels that were once exclusive to old school rear wheel drive cars are now becoming a popular choice for Honda owners. It's a little strange at first, but it looks pretty good when executed correctly, like on the the EG Civic pictured above.
A couple more shots from the event-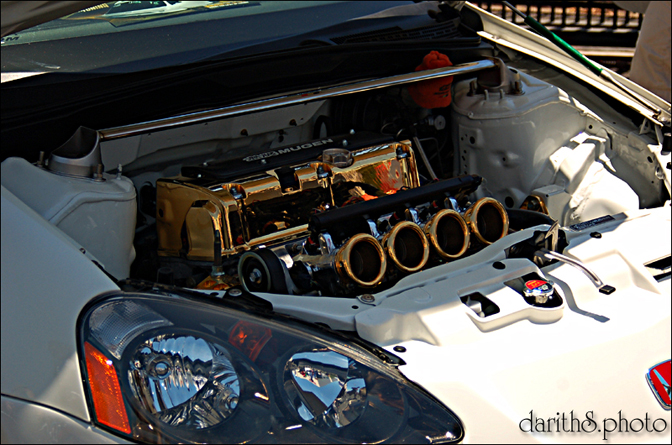 When you see gold-plated individual throttle bodies, you know you are in SoCal.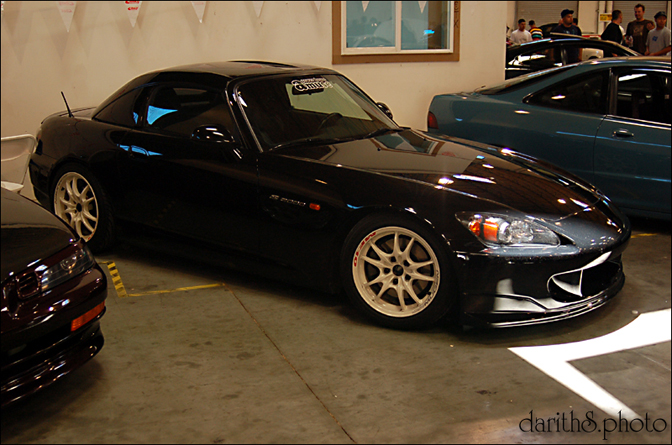 JDM style S2000's are popping up all over the place now it seems. I really like the simplicity of this one with its Mugen MF10 wheels and hard top.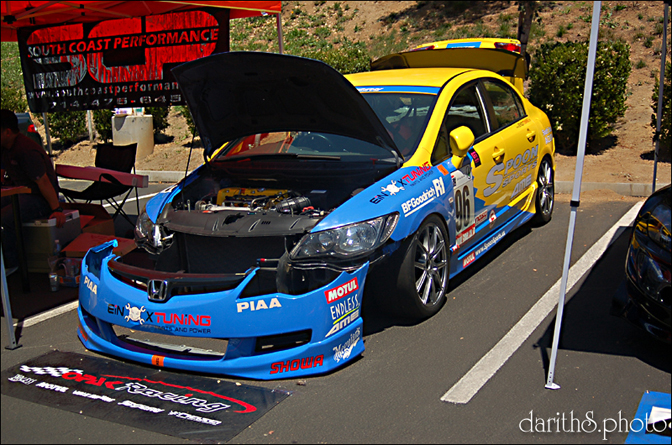 This FD2 Civic Type R was built by Spoon Sports in Japan and then shipped the United States where it competed in the 25 hours of Thunderhill race last year.
Check out the Honda Tech thread for more photos from the event-
Honda Tech: Eibach 2008 Picture Thread
-Mike Garrett